2020 Americade Schedule of Events
This year's Americade runs from June 2 - 6, 2020!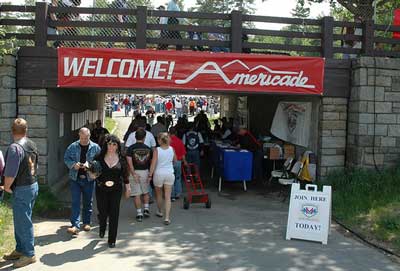 Americade offers hundreds of events and activities to do, both on and off your bike.
While on your bike, ride to amazing destinations with great meals, demo more bikes than you'll see anywhere else in the world, enjoy special events like Poker Runs and Scavenger Hunts, and much more.
When off your bike, shop at the World's Largest Touring Expo, see amazing motorcycle stunt shows, laugh yourself silly at comedy shows, and much more.
Get the details for the 2020 events at Americade in Lake George! Below are details provided by event organizers.
2020 Schedule
Monday, June 1
Tuesday, June 2
Wednesday, June 3
Thursday, June 4
Friday, June 5
Saturday, June 6
View the full schedule of events at americade.com/schedule.