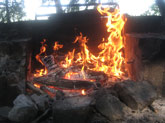 Read our great tips for camping in Lake George NY! Camp like a pro, and practice wise camping safety on your next excursion in Lake George, NY. Want more information about setting up camp, building a campfire circle, storing food, staying safe? Learn it all here!

See our helpful tips for camping in Lake George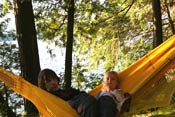 Whether you want to pitch a tent beneath the starry night sky in Lake George or enjoy the comfort of an RV resort with all the amenities, the Lake George area has what you're looking for! Discover plenty of campgrounds and RV parks to choose from.

Browse Adirondack & Lake George campgrounds & RV parks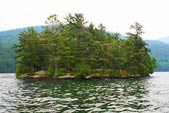 Island camping is great fun whether you go with a group of friends, your kids or just your spouse! There are several different options for island camping in Lake George (See map). From private islands for small groups to large islands with resident deer, find just what you're looking for!

Discover Lake George Island Camping
Long Island on Lake George is the largest of the island camping groups. It is our pick if you're looking for a great place to go camping with the kids or with a group. Long Island also has the most options available for campsites, so it's easier to get a reservation, even after all the private ones are booked up.

Discover Long Island Campsites On Lake George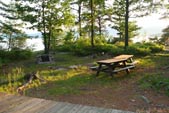 Reserve a Lake George island for the day and enjoy an afternoon of swimming, picnicking and relaxing by the lake! From the large Speaker Heck Island to the privacy of smaller Sarah Island and Hazel Island, Lake George offers many options for Day Use Islands.


Explore Day Use & Picnic Islands on Lake George

Camping in Lake George can be a great adventure in the wilderness, but can quickly turn into a stressful nightmare if you don't have the right tenting gear! Here are a few things to keep in mind before purchasing a tent to go camping.

Get tips on choosing the right tent for Lake George camping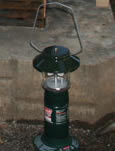 From your tent, to tableware to first aid... here's a list of everything we could think of that you might need for your camping adventures in Lake George!

See our ultimate camping checklist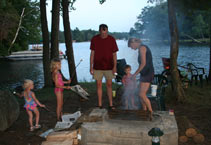 Get inside advice on Lake George camping from our readers! These are moms, teenagers and other people who love camping in the Lake George area - just like you!

View our readers' camping tips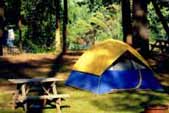 Campgrounds fill up quickly, so reservations are extremely important. Learn how to reserve a site online or by phone!


Discover how to reserve campgrounds

-