11 Frequently Asked Questions About Bringing Pets to a Campground
Bringing a pet camping can be a rewarding experience for you and your furry friend, but pet-friendly campgrounds almost always have policies you'll want to be aware of. Note that you should always check with individual campgrounds beforehand - they usually list pet rules on a FAQ or Policies page of their website - but see what to expect and get some additional tips below.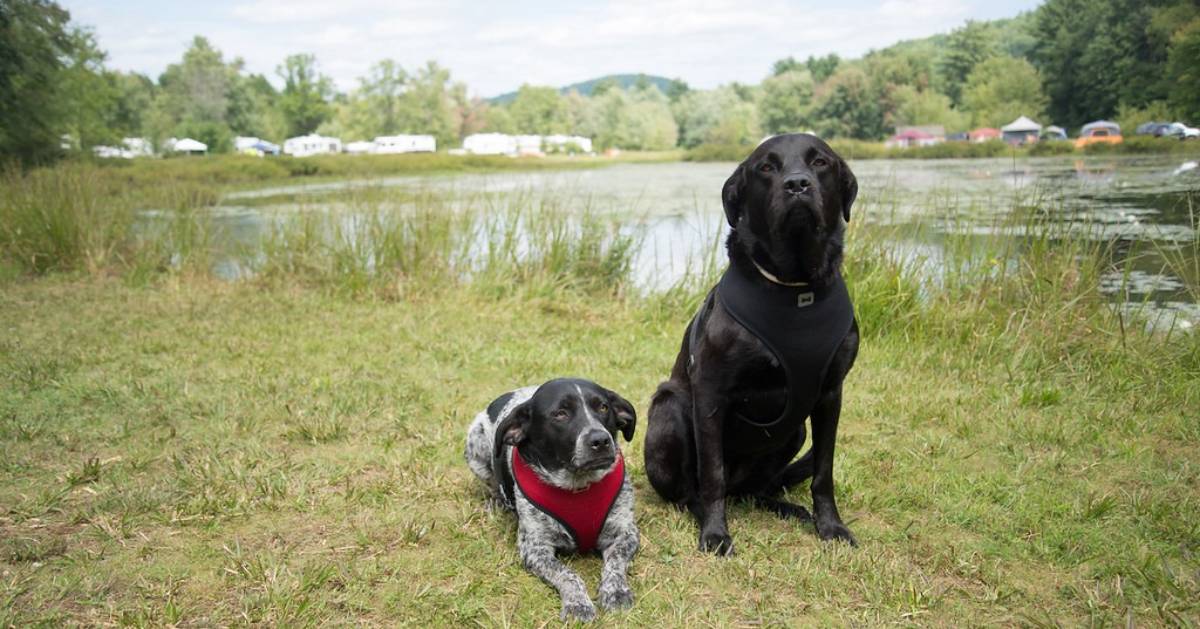 1) Do I need to show proof of vaccination?
Most campgrounds require proof of vaccination, and in fact it's a good idea to take your dog to the vet before bringing them camping to make sure they're in top health and are covered for tick prevention.
2) What kind of pets (and breeds) are allowed?
In most cases when we talk about bringing a pet camping we are referring to a dog, and we use the terms interchangeably here. If you're bringing an animal other than a dog check with the campground - some do specify no exotic animals or livestock. Some campgrounds do have restrictions on breed and size, similar to many pet-friendly hotels.
3) How many pets are allowed?
Many campgrounds do specify a limit of one or two dogs per family, and do not allow anyone visiting you to bring their own pets.
4) Is there an extra fee for bringing pets?
Some campgrounds charge a pet fee. You'll want to research pet-friendly campgrounds to find out more about each property's specific policies and fee amounts.
5) Is there anywhere pets can't go on the campground?
Yes, nearly all campgrounds do restrict pets from going into a pool area, restroom area, beach, or other shared areas.
6) Do I need to stay with my pet the entire time?
Generally speaking, yes. Some campgrounds do not want you to leave the dog alone at the campsite, even in a cabin or in an RV.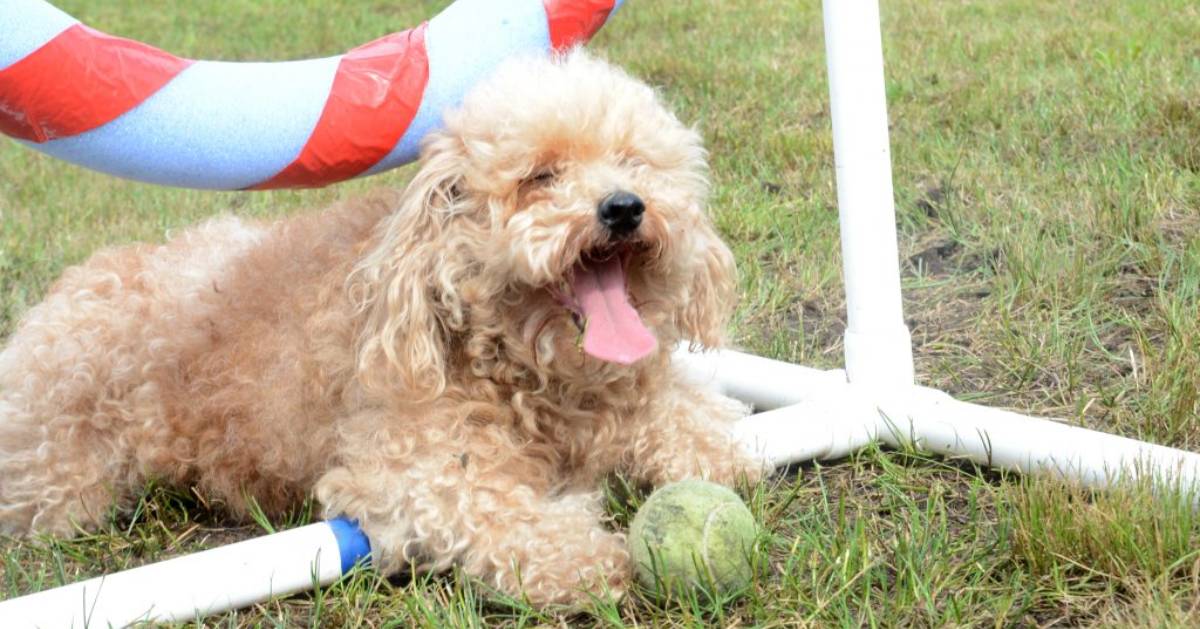 7) Are there any leash-related rules?
Most campgrounds specify a 4 to 6 foot leash and may not allow retractable leashes. Most require the dog to be leashed at all times unless in a specified area. Some campgrounds, like Lake George Escape (pictured above), have a dog park or designated area for them to run around.
8) What do I do if my dog barks?
All dogs bark or otherwise make sound, and most people are understanding of this. However, if your dog barks uncontrollably or excessively into the night be aware that some campgrounds may gently ask you to find lodging elsewhere.
9) What supplies and documents should I bring with me?
Dog food and bowl, water bowl, dog treats, medications if needed, stake or tether, pet first-aid kit, leash, current photo of the dog (or have on your phone), attachable ID tag, vet record and medical information, dog brush, dog waste bags, dog bed if they have one, a rain jacket, and booties/paw protection are all excellent items to bring.
10) Where should my pet sleep?
If your dog has a dog bed at home bring that along. Dogs sleeping in tents is trickier than an RV or a cabin, but it can be done if the tent is large enough. Always zip and secure the tent before going to sleep.
11) What kind of activities can I do with my pet?
While dogs love being outdoors (and in the car on the way to the campsite!) don't rely on the environment alone to be enough entertainment. Bring plenty of toys and plan for dog-friendly things to do like hiking in the woods, kayaking on a lake, or visiting a nearby park.
Remember to research your destination's pet requirements before you go, pack what you need for the trip, and enjoy this special time outdoors with the entire family.
« Back to Pet-Friendly Campgrounds