Plan Your Last-Minute Fall Getaway to Lake George & Enjoy the End of Camping Season
Lake George Escape Is Open Through October 11, 2023
Get in on the end of camping season and enjoy all the Lake George region has to offer in the fall at the same time at Lake George Escape. They have camping cabins as well as RV sites, and they're close to all the action happening this season with fall festivals and foliage-lined hiking trails.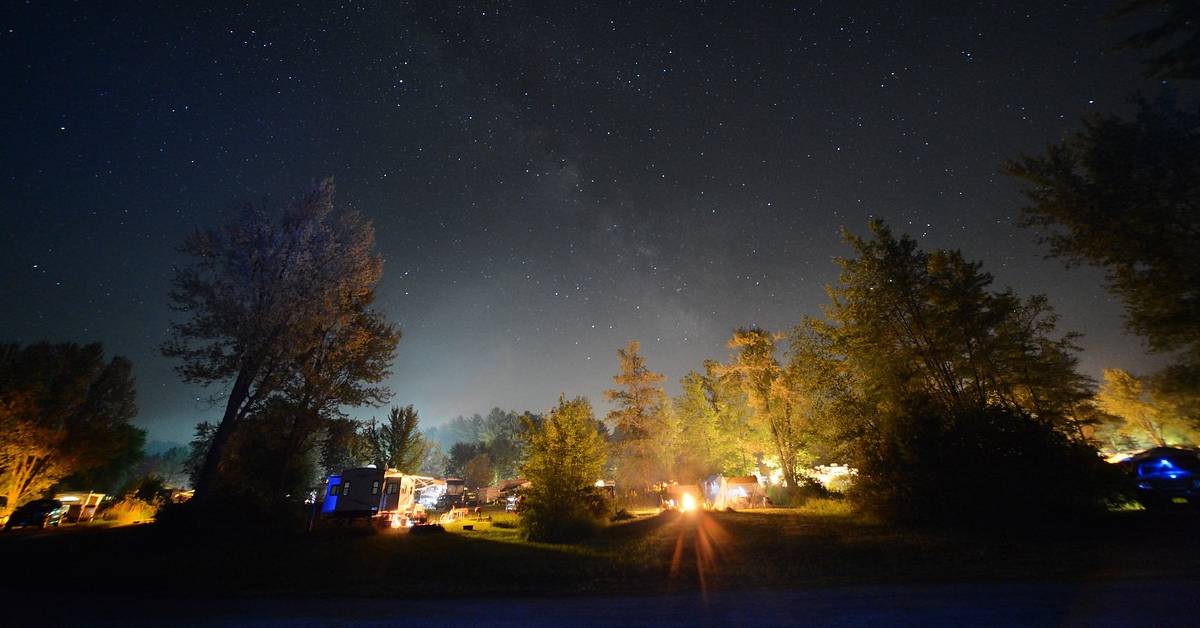 They only have a couple of weekends left in the spring season, so check out the specifics below on what's going on in late September and early October 2023 and then book your cabin or campsite. Plus, scroll to the bottom to get in on 2024 camping deals!
Learn What's Happening Around Lake George in Early October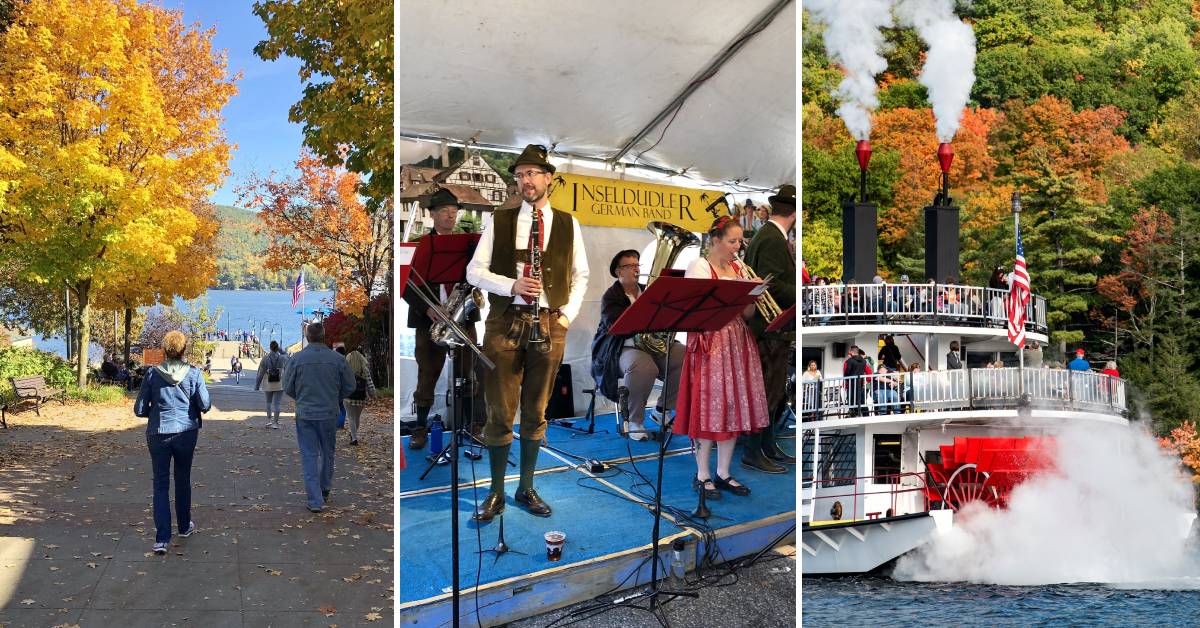 The Southern Adirondack region comes alive with festivals taking place every weekend throughout fall. Here's what's coming up to add to your Lake George fall camping trip itinerary:
Six Flags Great Escape, just under 20 minutes from Lake George Escape, offers seasonal fun each weekend through October. Fright Fest features family-friendly fun by day, and frights and haunted attractions by night, and they're also doing A Taste of Oktoberfest this year, with seasonal food and craft beverages.
The Lake George Steamboat Company has some fall-centric cruises on the schedule worth checking out in conjunction with your camping trip: a Canadian Thanksgiving Dinner Cruise on October 7 and 8, and an Oktoberfest Luncheon Cruise on October 7.
Plus, Lake George Escape will have Honey Bear's Hibernation rounding out their themed weeks for the season. The event comprises a masked dancer competition, bonfire, harvest party with a DJ spinning the tunes, and bingo bonanza.
Take a Hike, Grab a Meal, Then Retire by the Campfire
Looking to add a foliage hike or mountain biking excursion to your fall camping trip? Lake George Escape is close to several prime hiking spots that are ideal trails for autumn.
Hackensack Mountain is only 10 minutes from the campground, Cat & Thomas Mountains Preserve is just under 20 minutes away, as is Prospect Mountain. A few that are a little farther away on the other side of the lake, but worth the drive: Pilot Knob and Buck Mountain are each about 30 minutes from Lake George Escape, and Sleeping Beauty Mountain is always a fall favorite, and this hike is about 45 minutes away.
And, Gurney Lane Recreation Area and the Warren County Bikeway are both about a 15-minute drive from the campground - these are excellent options for biking, hiking, or just walking.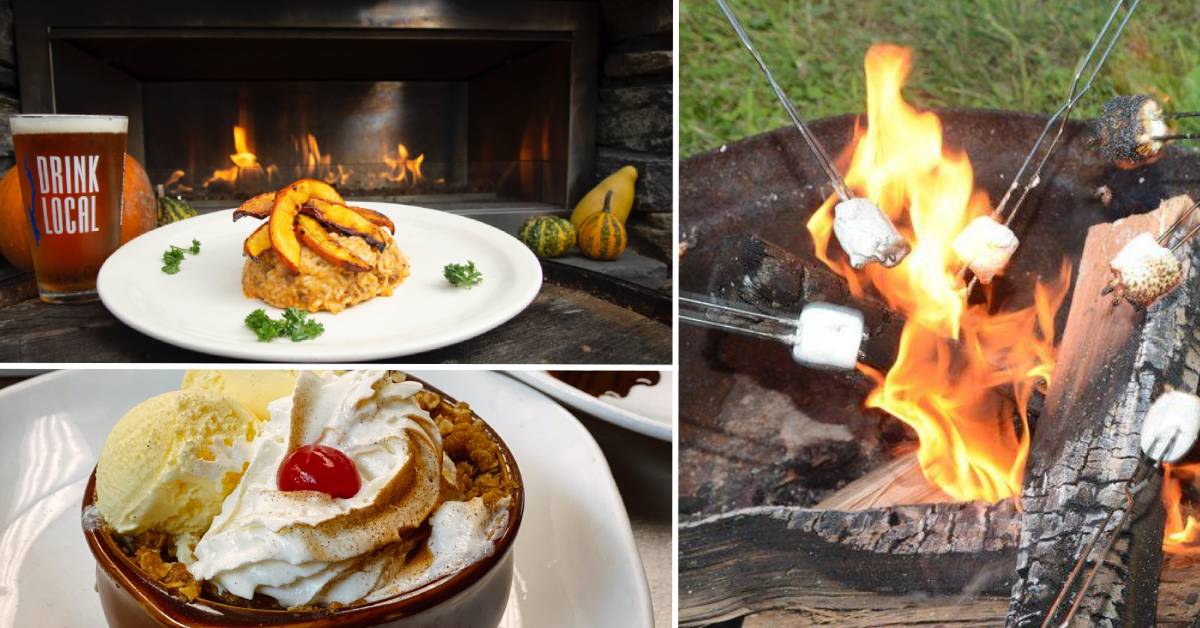 Lake George Escape is under 20 minutes from both Lake George Village and Warrensburg, each of which offer fantastic year-round restaurants. We recommend 10 McGillis, the Log Jam, or Adirondack Pub & Brewery in the Village, and Lizzie Keays or George Henry's in Warrensburg.
Don't forget to pack your s'mores supplies for your final campfires of the season once you get back to your campsite in the evening. It's the perfect way to round out a fall day in Lake George!
Keep It Cozy in a Cabin, or Opt for an RV or Tent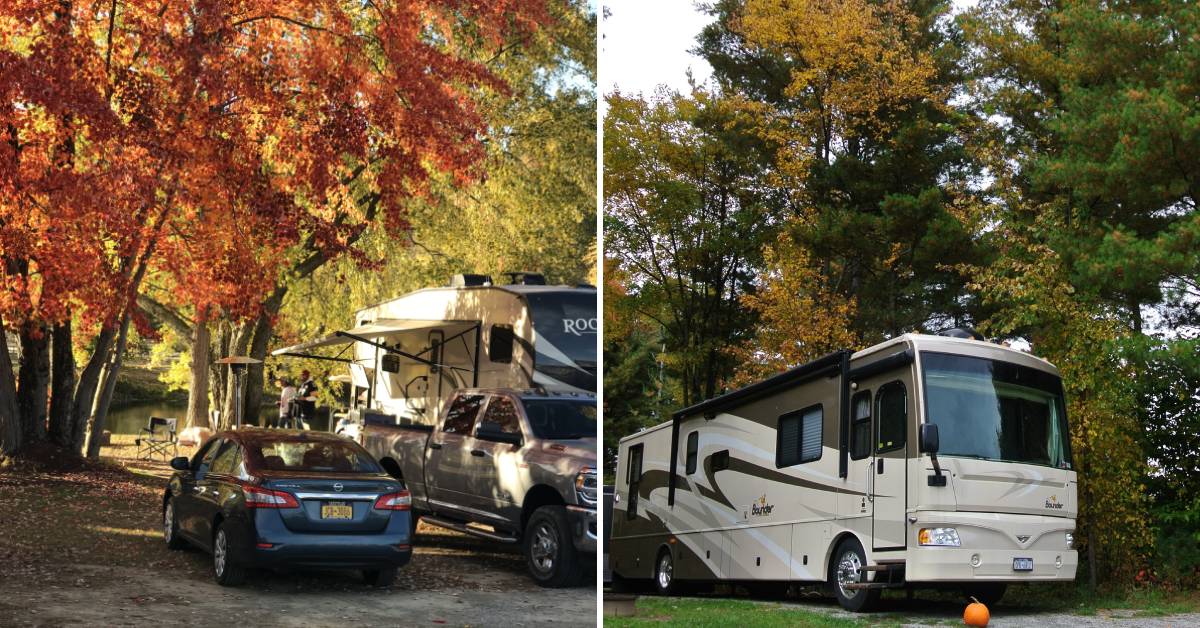 Lake George Escape offers all the options for camping: cozy yet spacious cabins, RV sites situated under leafy tree canopies or close to water, and RV sites are also available for tent camping.
When you're hanging out at the campground, take advantage of their many amenities, including a game/billiards room, a pickleball court, and a dog park if you're bringing your furry friend with you, just to name a few.
Laundry facilities, restrooms/showers, and other amenities will make your camping trip super comfortable regardless of which way you choose to camp. And comfort seems extra important when the weather is getting cooler, doesn't it?
Ready to Book? Reserve for 2023 or Save on 2024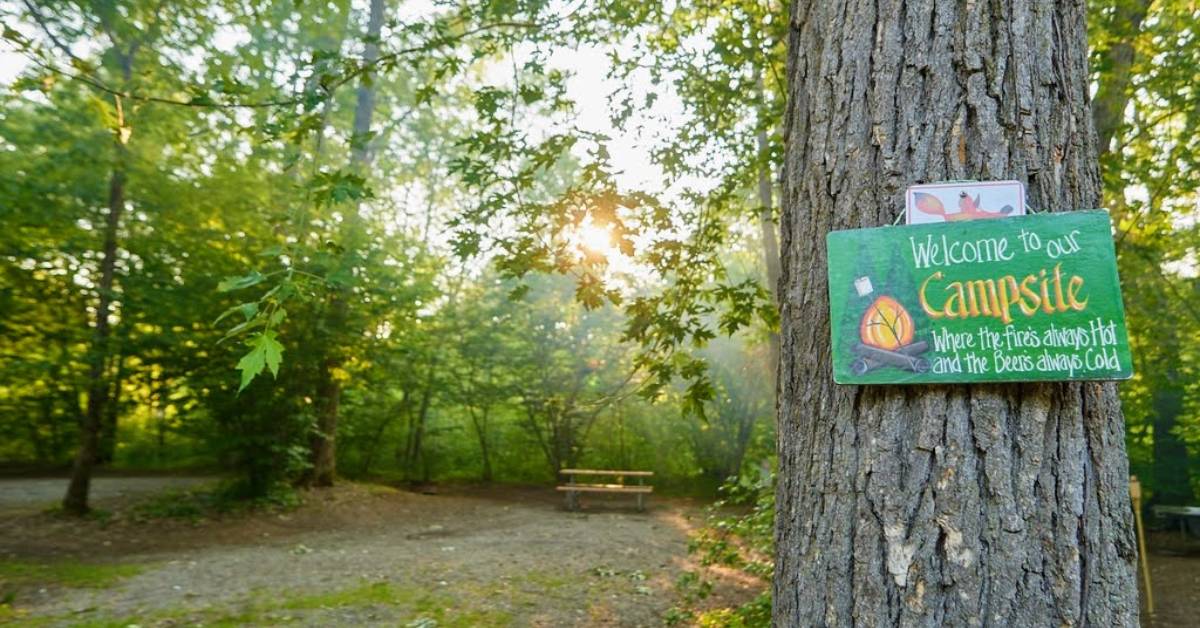 Lake George Escape has everything you need for your last-minute camping trip this fall, plus they're minutes away from all the festivities going on in the region. Book today before they fill up - they're open through October 11, 2023.
If all this sounds great but you prefer to plan farther ahead, check out Spring and Fall Fling Specials, available now for 2023.