Why You Should Go Glamping in Lake George & The Adirondacks
If you're planning your Lake George vacation and find yourself stuck somewhere between booking a hotel or pitching a tent at one of the many lakeside campsites, you and your friends or family just might want to consider the perfect alternative: glamping in the Adirondacks.
Glamping is the celebrity couple name (or portmanteau) for glamorous camping. When you go glamping, lavish tents replace nylon popups and plush bedding replaces sleeping bags on the cold, hard ground. Essentially, when you go glamping, you get the backcountry experience of camping with (most of) the amenities of a luxurious hotel room. Need we say more? (We're going to say more.)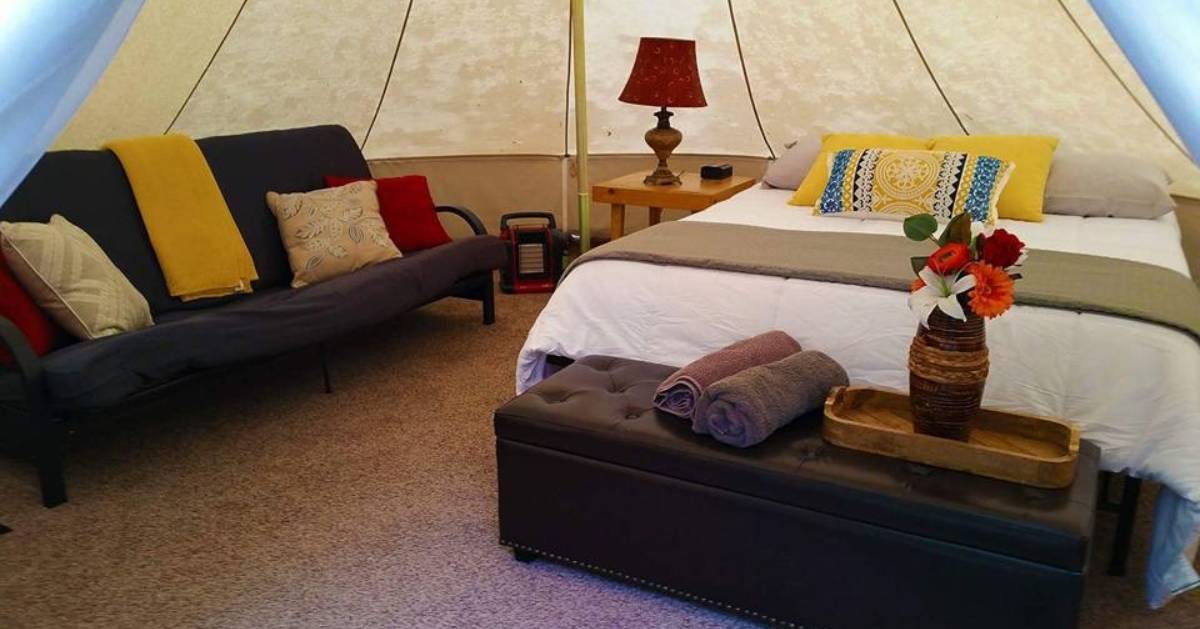 7 Reasons to Go Glamping in Lake George
1. You Can Compromise Without Compromising
Glamping is the best of all possible backcountry vacation scenarios. You have the great outdoors right outside your tent, but inside you have luxurious bedding, electricity, and all the comforts of that resort at least one of you thought seriously about booking instead of going camping.
2. It's All About Location, Location, Location
Glamping (and, fine, regular camping, too) really have something that staying at a hotel or resort doesn't: location. Part of vacationing in Lake George or the Adriondacks is really immersing yourself in the astounding natural beauty. Glamping is an incredible way to get out into nature in a way that you just can't if you're staying in a hotel.
3. Glamping is Comfortable
If someone tells you they like sleeping on the ground, start looking for tells because that person is lying. When you go glamping, you're in a tent but you have a bed. A wonderfully comfortable, soft, inviting, bed. After a long day hiking and exploring nature, there's nothing better than sinking into a bed topped with soft linens. Treat yourself.
4. Who Doesn't Love Set-up Included?
When you glamp, your tent is already set up for you, ready to go. So put your stuff down and start enjoying nature!
5. One Word: Housekeeping
Raise your hand if you think the best part about going to a hotel is housekeeping! Glamping is a similar deal, depending on where you decide to glamp. As we mentioned, your tent is all set up when you arrive and the glamping company will take care of changing out the linens and everything when you leave.
6. Glamping is Green
Some people scoff at glamping as being for soft city-folk, or look at it as a less-pure form of camping. But honestly glamping is pretty green! Glampsites don't need or use nearly the same amount of electricity or natural resources as a modern hotel or resort, and the non-permanent structures don't damage the landscape. If you're looking for an eco-tourism vacation in Lake George, glamping just might be the way to go!
7. Do it for the 'Gram
Glamping is in, and who wouldn't want to fill up their social media feeds with amazing pictures of nature and fantastical campsites? Everyone can go home from Lake George with a pic of the lake. But how many people can say they've stayed in a tent fit for royalty?