Top Tips For Lake George Region Camping
This list of helpful tips can help you add even more excitement to your camping adventure in Lake George as well as ensure that everything goes smoothly throughout the length of your stay.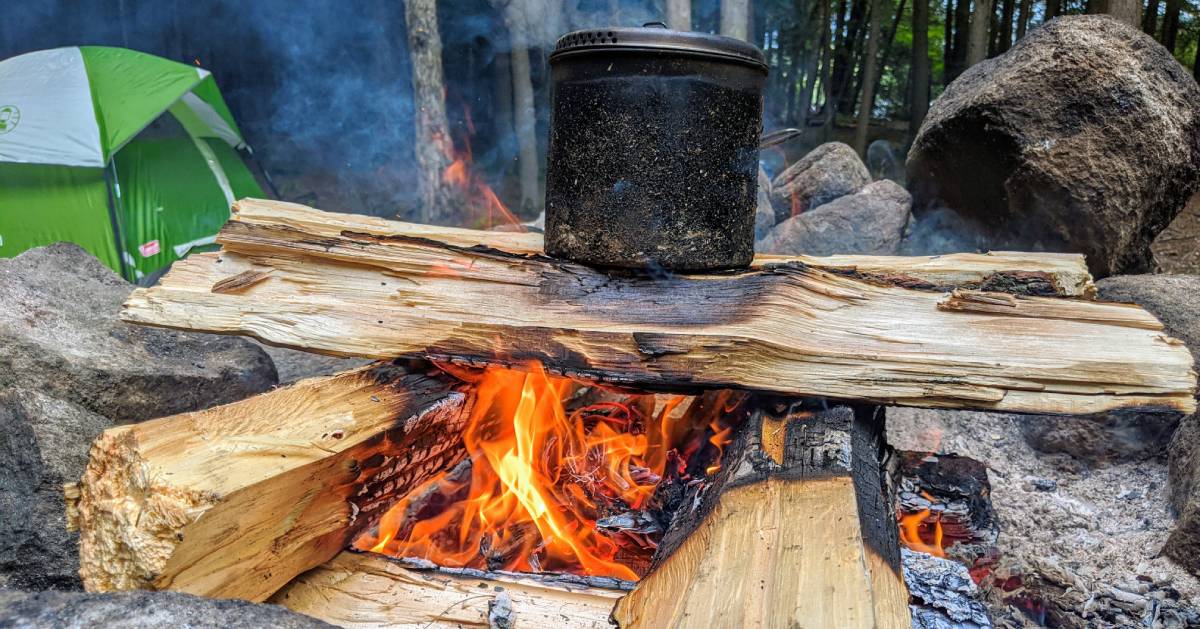 Before You Head To The Campsite
There are many things you can do to prepare for your trip before actually leaving for the campsite. Here are a few beginner tips:
Pre-make food - Boil pasta ahead of time, cut chicken into small chunks, or even mix pancake batter and store it in a large plastic bag so you'll have less to clean up while you're in the wilderness
Invest in a BPA-Free water jug
Find a bug spray that your whole family likes (and pick up some pre-filled citronella torches while you're at it)
Blow up your mattresses and let them sit overnight so you can see if any of them have deflated - you'd rather find this out at home than when you wake up in the middle of the night on the cold hard ground
Freeze water bottles to use as ice packs (and you can drink the water after they melt)
Follow Rules With Firewood & Trees
By transporting firewood, you could be spreading diseases and invasive insects that can quickly kill large numbers of trees, particularly the ash borer. Do not bring firewood to campgrounds or parks. Get your firewood at the campground or from a local vendor, and ask for a receipt or label that has the firewood's local source.
Cutting standing trees is prohibited. The lands of the state shall forever by kept as wild forest lands, which prohibits the timber on such lands from being destroyed, removed, or sold. No person shall remove or injure any trees, plants, flowers, or rocks found on state land. There can be fines associated with cutting down trees which can be as much as $250 per tree.
Setting Up Camp
Look for these ideal campsite characteristics before you pitch your tent:
Flat, level ground
Dry and somewhat elevated
Free from poison ivy, ant hills, beehives, and other harmful wildlife
If storms are a possibility, look for an area with trees and brush taller than your tent to provide rain and wind shelter and to deter lightning
If it is a windy day and the wind keeps blowing over your plastic cup, use duct tape to secure it to a rock
Getting Organized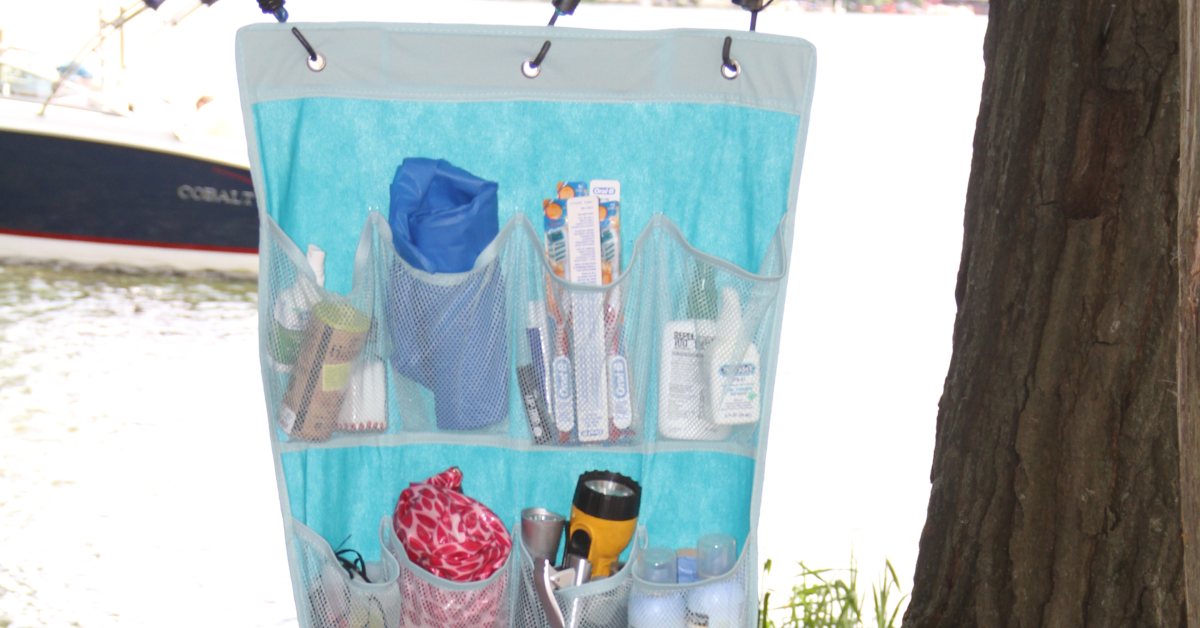 A clear hanging shoe rack is a great tool to help you stay organized in the wilderness. It can hold all of your non-food items, like plastic silverware, cleaning supplies, bags, scissors, sunscreen, toiletries, flashlights, sunglasses, a first aid kit, and more. Simply hang it from a nearby tree and when your kids ask where something is, direct them that way.
You'll also want to get your campsite cleaned up, especially if there's an outhouse on the premises. Use a cleaning spray for the inside and knock down spider webs with a broom. This can make the wilderness seem more friendly.
Staying Entertained
Camping is a great time to kick back, relax, and enjoy nature. However, sometimes you need a little more than that to keep yourself entertained. Cards, charades, and board games can make for a joyful night of teasing, laughing, and fun in the great outdoors.
Campfire stories are also an exciting way to spruce up a quiet evening, and for something a little different, have each camper take turns telling one sentence of the story. During the day, swimming, fishing, and hiking are great ways to stay busy and make the most of your camping experience.
Storing Food
Don't leave food exposed overnight or for long periods of time. Wild animals catching a whiff of your leftovers can pose a serious threat to your safety and your food supply. Tightly seal any food into plastic containers or bags and keep them in a designated sack. This sack should never be brought into the tent, and it is wise to swing the sack over a high tree limb overnight to discourage wild animals from breaking into it.
Being Safe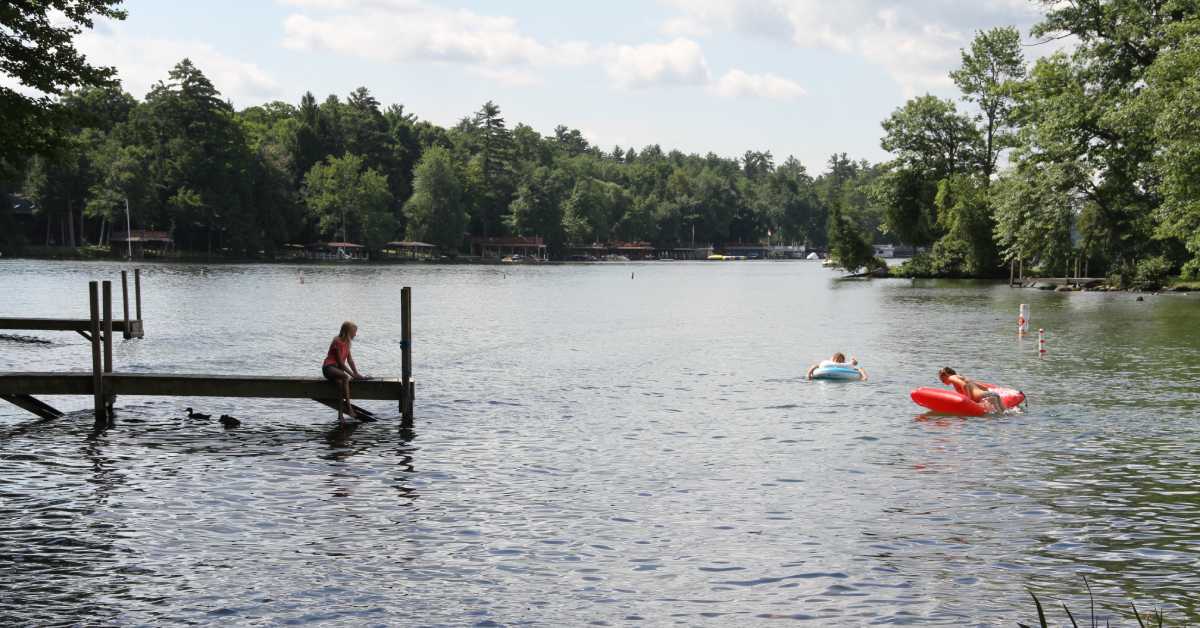 Follow these simple tips to keep your whole family safe on your next camping trip:
Wear life jackets when boating, and have children wear them anytime they're walking around the campsite near the edge of the water
Younger kids should even wear bike helmets when playing in case they fall into rocks
Bring a first aid kit with basic supplies, medications, and any prescriptions
Don't drink the lake water - stay hydrated with purified water
Never leave a burning campfire unattended
Making Memories
The whole purpose of camping on Lake George is to spend time with your family and make memories that will last forever. Give your kids a disposable camera and see what images they capture.
Be sure to take as many pictures as possible so you can look back on the fun time you had. Sunset is a great time for photos, since the light is magical and the children's faces will be in awe.