From Family-Sized Cabins to Scenic RV Sites: A Spotlight on Camping at Lake George Escape
Editor's Note (06/18/2020): Lake George Escape is now open for RV camping, cabin rentals, and tent camping. There are a number of new regulations campers must follow. Please contact the campground for any questions during the reservation process.
Surrounded by the Adirondacks, Lake George Escape Family Camping Resort in Diamond Point offers, as their name suggests, the perfect escape into nature. The campground is located on the beautiful Schroon River and across acres of woods and meadows, giving campers a chance to reconnect with family, friends, and the great outdoors. From cabin rentals to RV, tent, and even dog-friendly sites, the dream camping experience is waiting for you.
Discover Hotel-Style Accommodations in a Comfortable Cabin Rental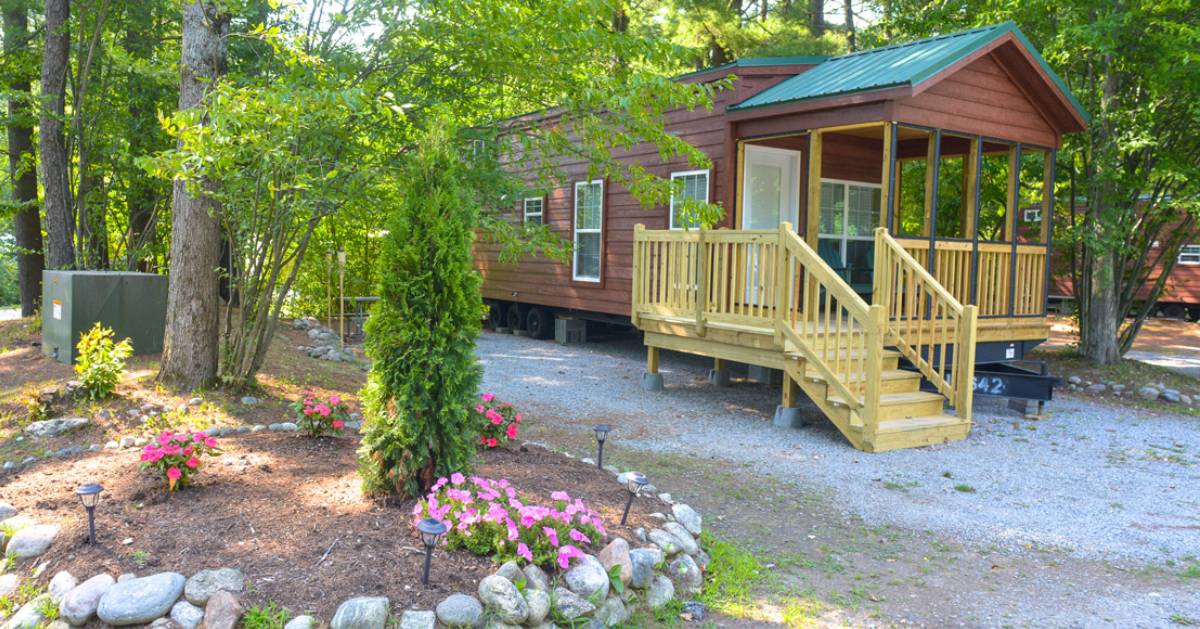 What makes Lake George Escape special is that the campground allows families to get away to the woods, but never be too far from comforts. Cabin rentals are one of their main types of accommodations, and according to Resort General Manager Patrick Welton, they are best described as "a hotel room in the mountain where you can wake up to the openness of the fresh mountain air."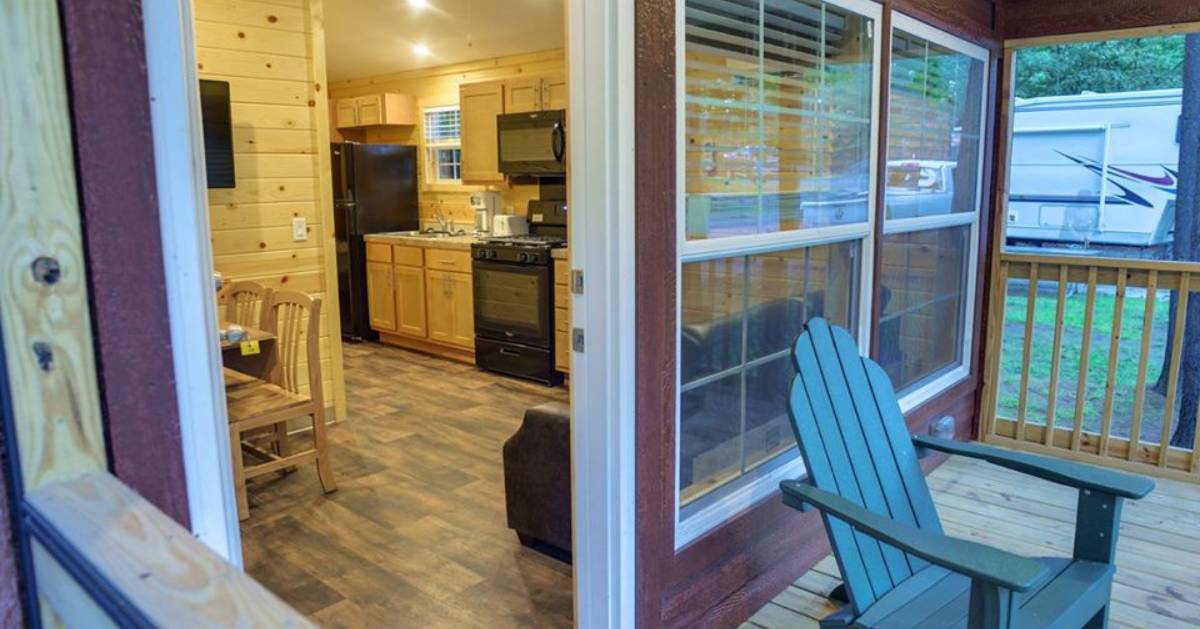 Welton also mentioned that all cabins are now fully-equipped with small kitchens (propane stove, microwave, refrigerator, and more), and bedroom linens and bathroom amenities are included with your stay. These "outdoor hotel rooms" can accommodate a family of four to eight people, and nearby, you'll find a fire ring and picnic tables where you can relax.
Enjoy a Classic Camping Experience at a Tent Site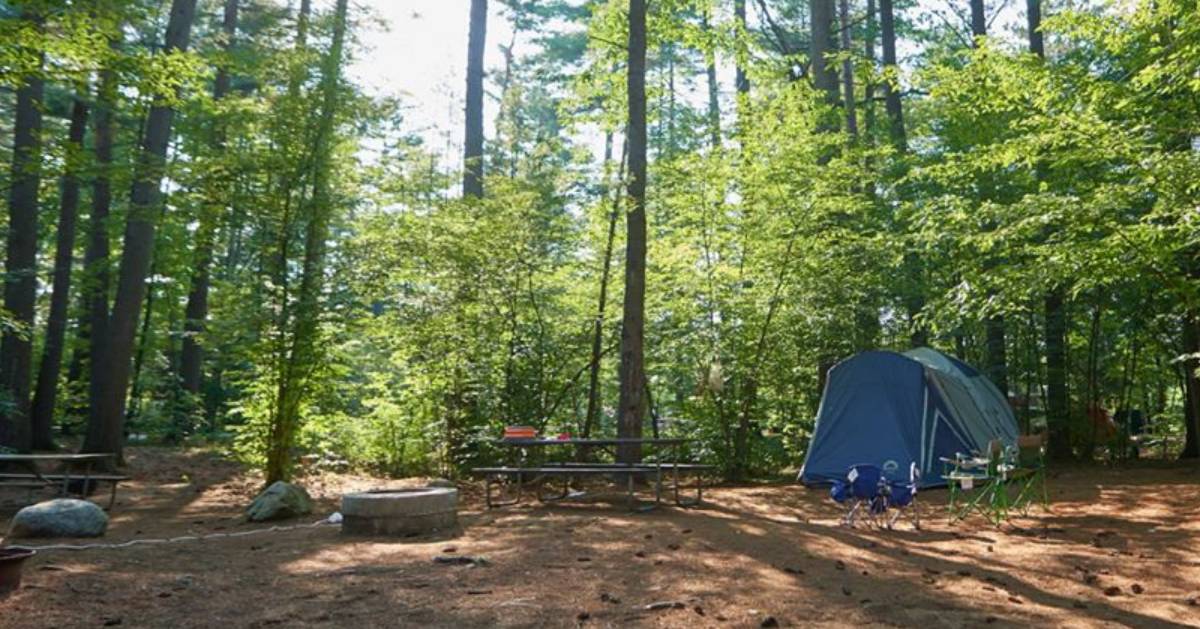 Picture yourself sleeping outdoors under the stars on a warm summer night. Tent camping at Lake George Escape is a magical experience, and you can wake up each morning to the sights, sounds, and smells of the natural world.
Not only is tent camping fun for families, but the campground features wooded, waterfront, sunny, and motorcycle-friendly sites. You can sit around the fire pit in the evening, roast marshmallows, and celebrate the joys of camping together. If you're new to tent camping, take advantage of Lake George Escape's "Learn to Camp Package," which comes with a tent, sleeping bags, pillows, and more essentials.
Park the Family RV Under a Lush Leafy Canopy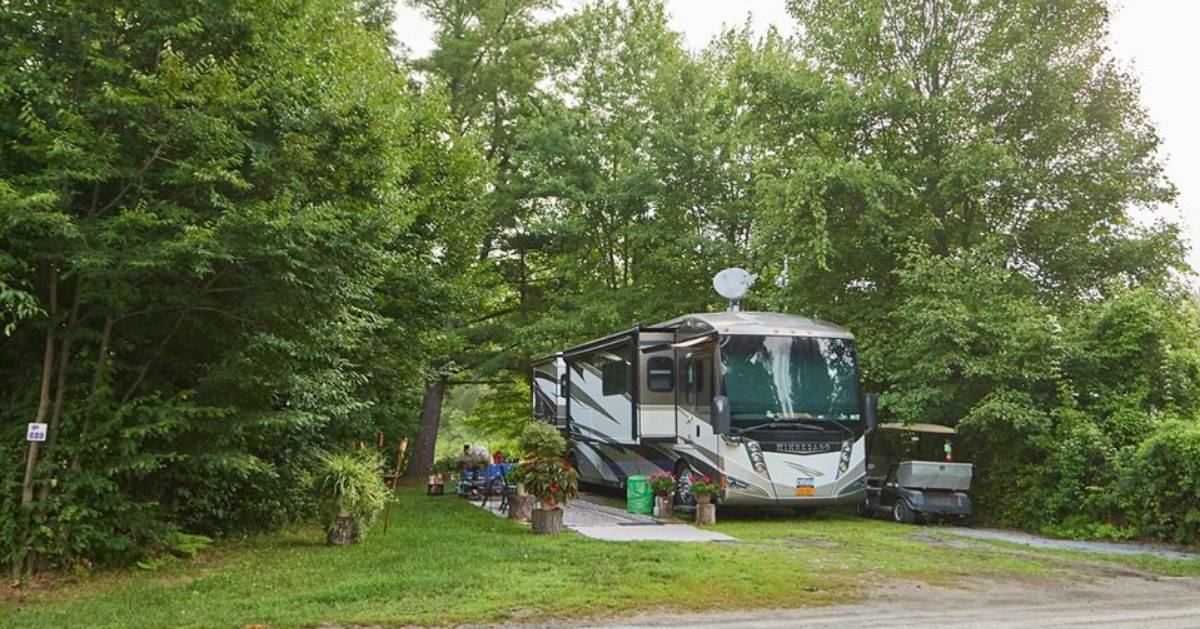 Round up the family and make Lake George Escape your next RV road trip destination. What makes RV camping at this campground special is that a lot of the sites are located under leafy canopies or next to a winding brook or creek. It's a fantastic place to both reconnect with nature and enjoy all the comforts of home inside the RV.
Lake George Escape can accommodate all of your needs. They have many full hook-up RV sites and some with water and electricity only. Access to cable is another bonus at most of them oo.
During the reservation process, you can choose from a selection of easy-access clusters, pull-thrus, and back-ins for your ideal RV site. After you park and step outside for the first time, you'll be ready to begin your camping getaway.
Plan a "Pawsome" Camping Trip With Your Best Furry Friend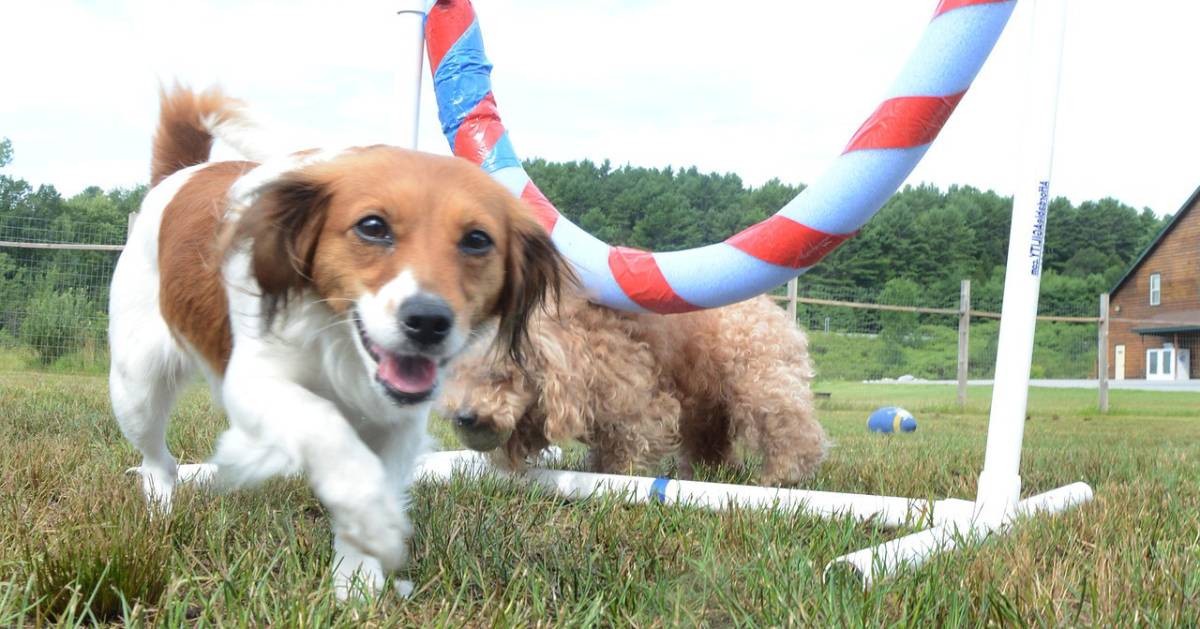 Pet owners rejoice! You don't have to leave Fido at home when you go camping at Lake George Escape. They are a dog-friendly campground, and up to two well-behaved pets are welcome to stay in your designated camping unit or on your site.
While you're there, you can go for dog walks on the trails, or bring your furry friend to the on-site dog park (named the Paw Park). This dog park is open daily for guests, and it features fenced-in areas for small and large dogs to run around and play. Plus, according to Welton, Lake George Escape is installing a new dog agility course in Paw Park for the 2020 camping season.
Spend Your Vacation Days Gazing Out Over the Water
Editor's Note (5/19/2020): According to Lake George Escape's latest announcement, all common areas and facilities where the public can gather inside a building or outside will be closed until further notice, including the pool, beach, all shower houses, all bathrooms, laundry, store, bar, playgrounds, amenity rentals, horseshoes, shuffleboard, recreation/arcade room, and pavilion.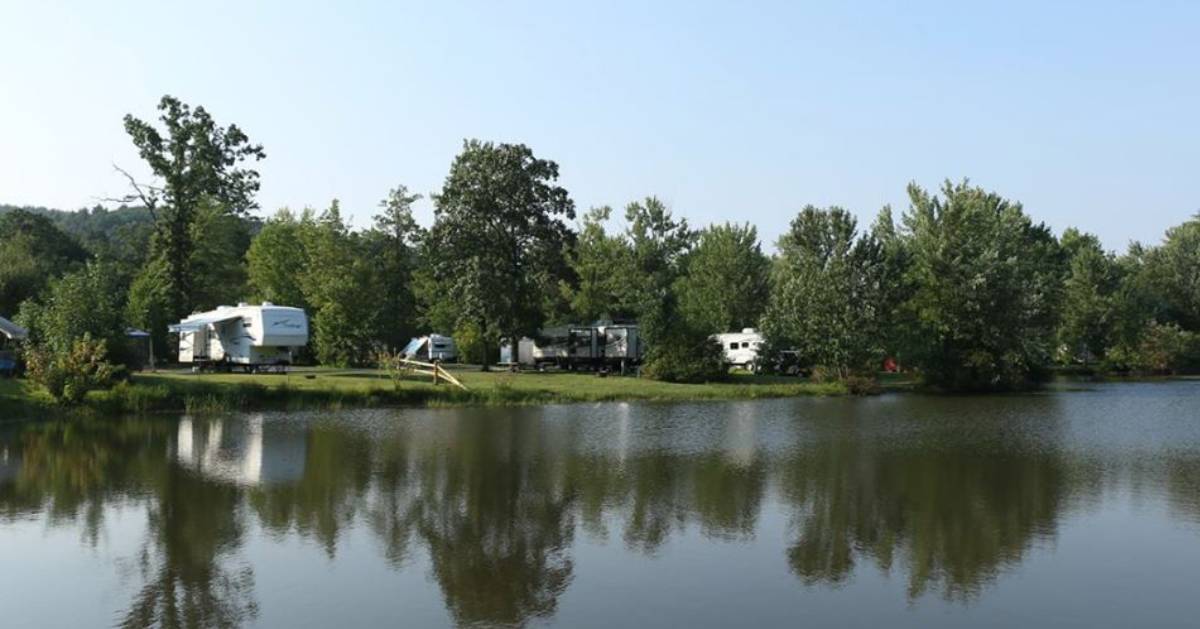 How would you like to wake up in the morning to scenic views of the waterfront? If your perfect vacation is one by a pond or river, then Lake George Escape has the campsite for you. They offer a variety of tent and RV sites along either Frog Pond or the Schroon River, which winds around most of the campground.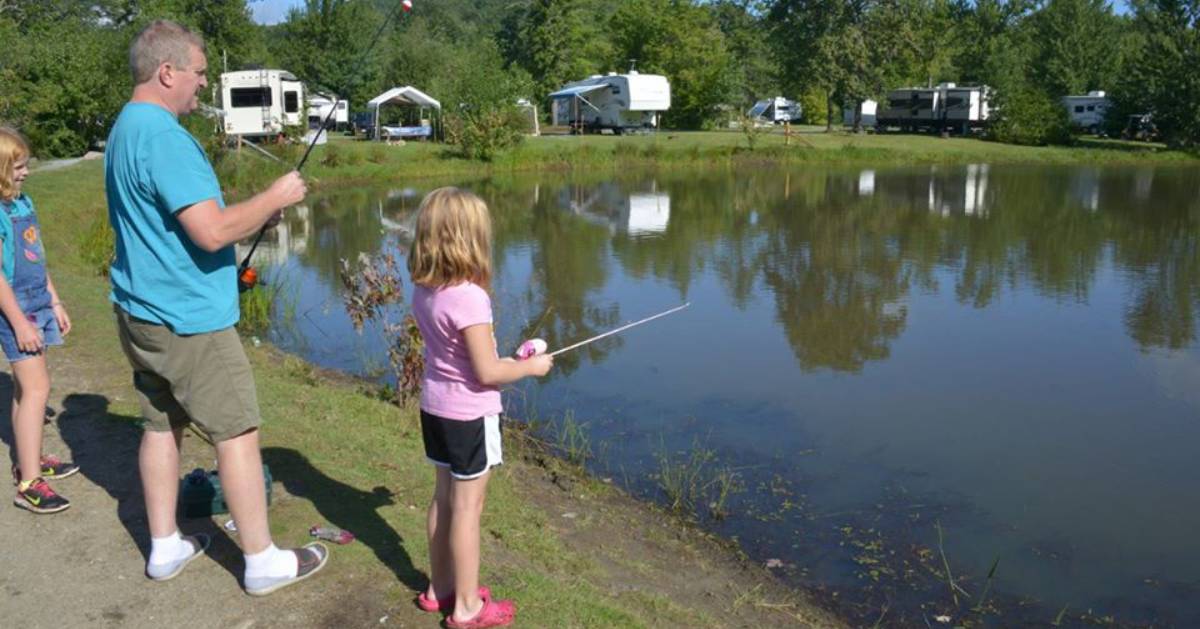 You can easily spend a few hours sitting by the shoreline and chatting with family and friends. However, you should also take advantage of the campground's outdoor water activities. Swim at the private sandy beach, go paddling or tubing on the river (rentals available), or test your fishing skills. Welton told us there's an excellent fishing spot on Schroon River near the beach (fishing license required), and another on Frog Pond (catch and release, no license required).
Are you ready to have an unforgettable camping trip? Choose the best camping experience for you and your family at Lake George Escape and book now!