8 Great Reasons You Should Go Camping at Lake George Escape
Content Sponsored by Lake George Escape
Please note, this article is from 2021. Visit their website to see specials for this camping season!
From spring into fall, a camping trip at Lake George Escape in Diamond Point provides the perfect escape when you and your family are ready to get away from it all and have some fun during this unprecedented time. Beginning in 2020, the campground has taken the Lake George Region / Southern Adirondacks Health & Safety Pledge and is committed to following the best practices to mitigate the spread of COVID-19.
This remains a top priority for Lake George Escape so that new and returning campers can feel safe as they enjoy the scenic campsites, river access, and plethora of amenities. Below, we've highlighted the top 8 reasons you should choose Lake George Escape as your Adirondack camping destination this year.
Save Big Early with Lake George Escape's Spring Fling Special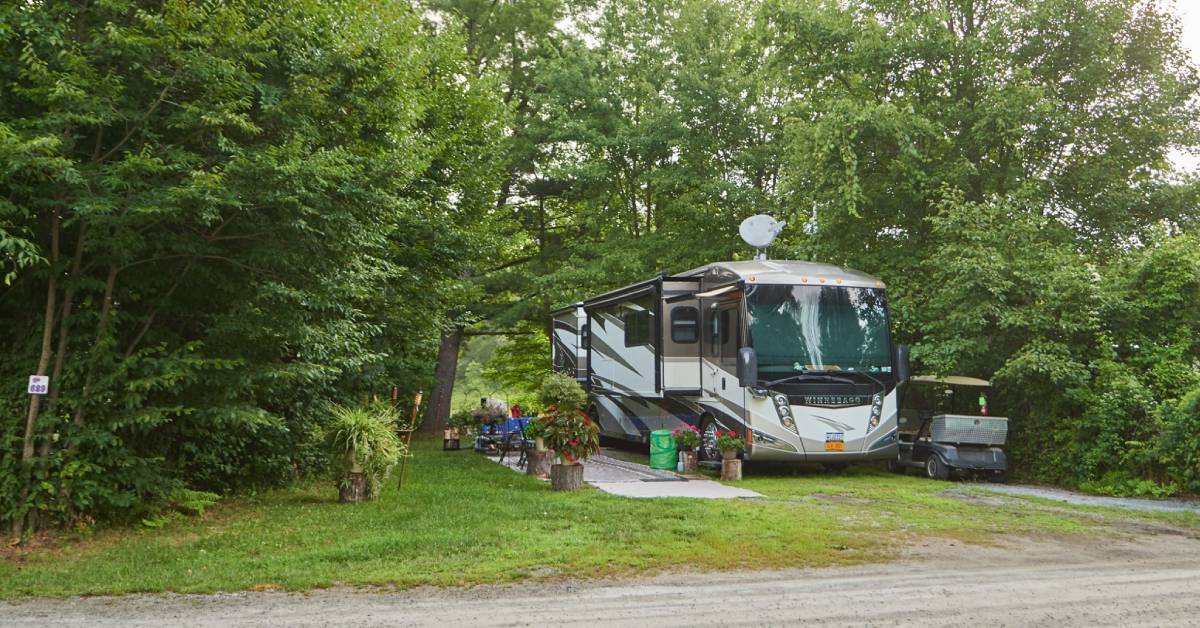 Longer days. Warm weather. Blooming flowers bursting with color. There are a variety of reasons to love spring, especially in the southeastern Adirondacks. To encourage people to get outdoors and enjoy the fresh mountain air, Lake George Escape is offering an amazing Spring Fling Special for the start of their 2021 camping season.
When you book this RV camping special, you can camp at Lake George Escape throughout spring, May 14 - June 21, for only $1,095 (this includes Memorial Day weekend!). Campers will be able to leave their RV on-site, participate in the opening weekend festivities, attend different theme week activities, and more for one low price.
Plus, if you decide to stay all season at Lake George Escape, your Spring Fling applies to your full seasonal rate.
Visit their specials page for more info »
Unplug and Reconnect with Family & Nature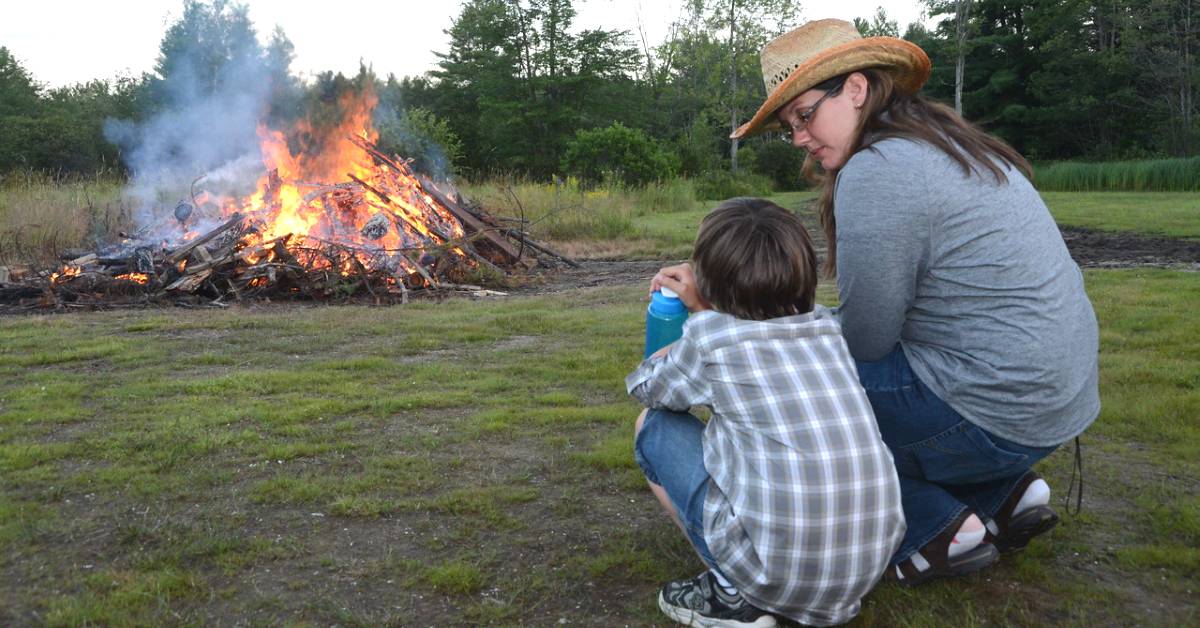 Lake George Escape is a 178-acre camping resort full of lush green meadows, towering trees, a winding river, and three unique camping options. However, what makes this place truly special is the way it brings together parents, their kids, and nature. The campground has created four generations of memories, and many families spend their time simply enjoying the great outdoors - no cell phones required.
From kayaking down the river to playing ball in the park, biking on the paths, and roasting s'mores, there are so many activities at Lake George Escape that you won't even think about technology or the stress of everyday life. Instead, you can focus on creating new memories with the people in your party.
Not One, Not Two, But Three Ways to Camp at Lake George Escape
Whether you'd like to park your RV among the trees, stay in a comfortable cabin rental, or even sleep under the stars in a traditional tent, there is a campsite for you at Lake George Escape. They are open for all three types of camping, each of which provides a unique experience.
Scenic & Waterfront RV Sites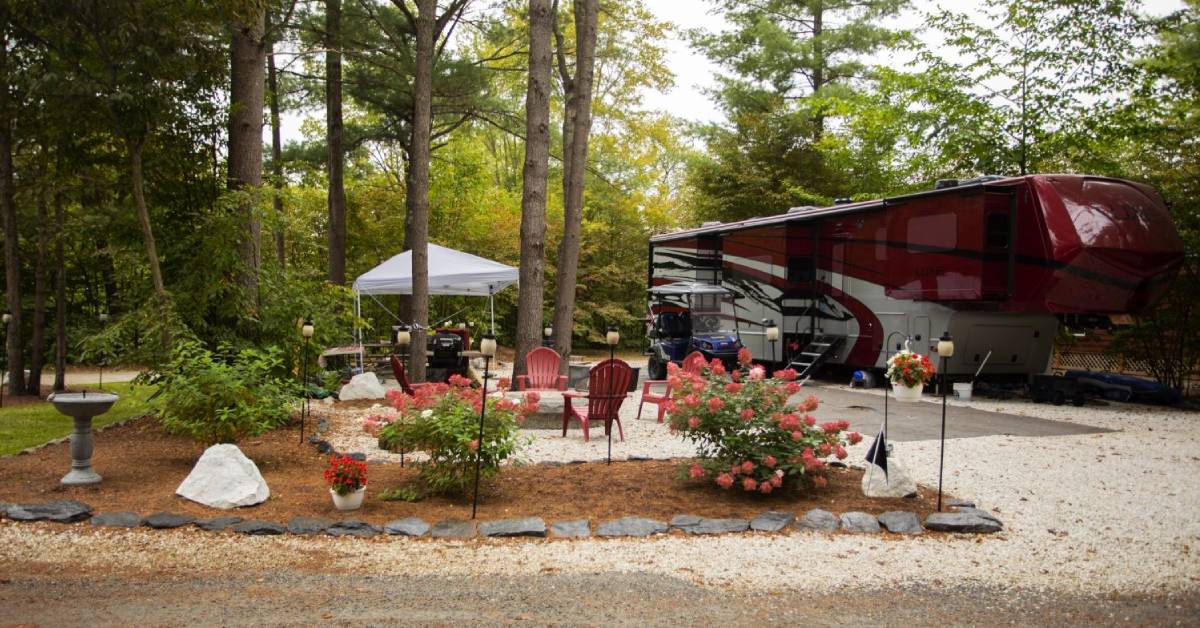 The campground's RV sites will make you feel like you're in the Adirondack wilderness. Some are located near a brook or stream, and others are in the shadow of trees. Most importantly, many offer full hook-ups, while others have water and electricity only. Fire rings are available at campsites, and if you forget your marshmallows, they have you covered at their well-stocked on-site convenience market.
Tent Sites to Suit Any Group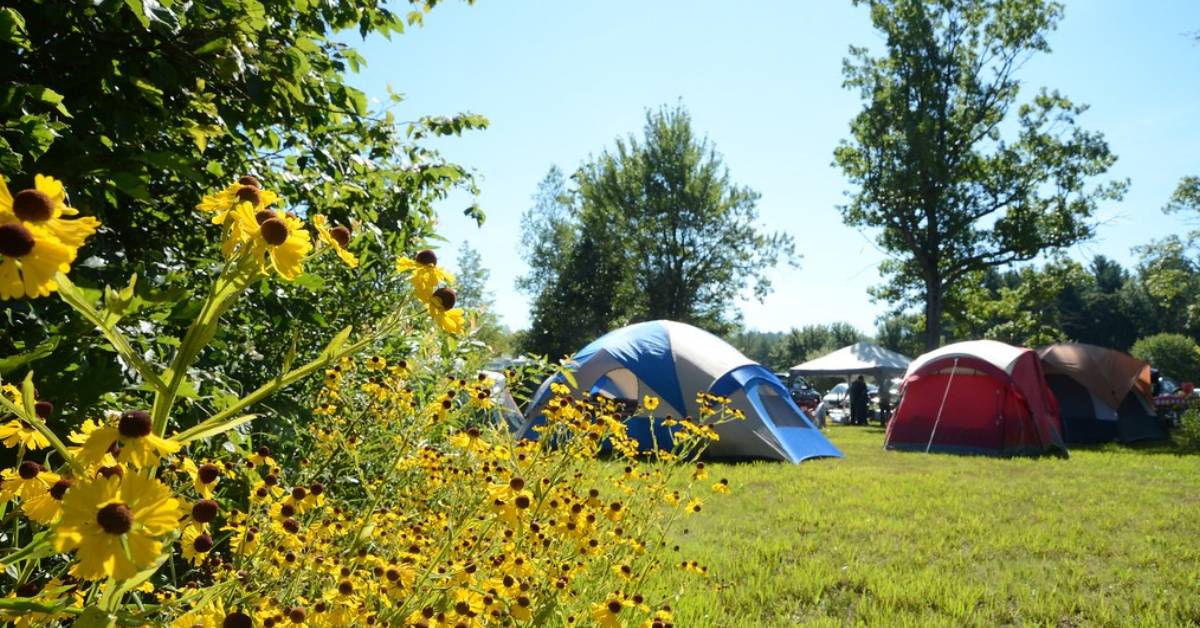 If your family loves going camping the old-fashioned way, then a tent site is the option for you. The campground has multiple tent sites to pick from; there are wooded, waterfront, and even motorcycle-friendly ones within walking distance of the resort's amenities.
Cabin Rentals with Hotel-Style Amenities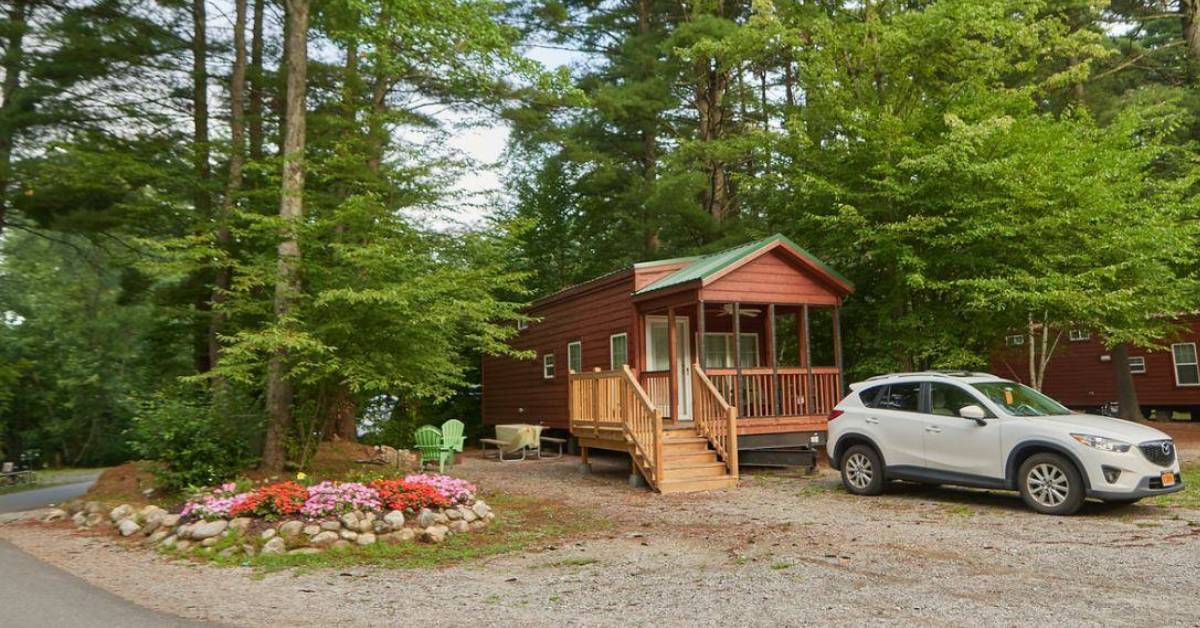 Don't own a tent or RV? Want extra comforts and modern conveniences during your stay? Lake George Escape has over 55 private cabin rentals that can each accommodate a group of four to eight guests. They are fully equipped with hotel-style amenities, such as a small kitchen, a bathroom with shower, cable TV, and more.
No Lake? No Problem! Explore the Scenic Schroon River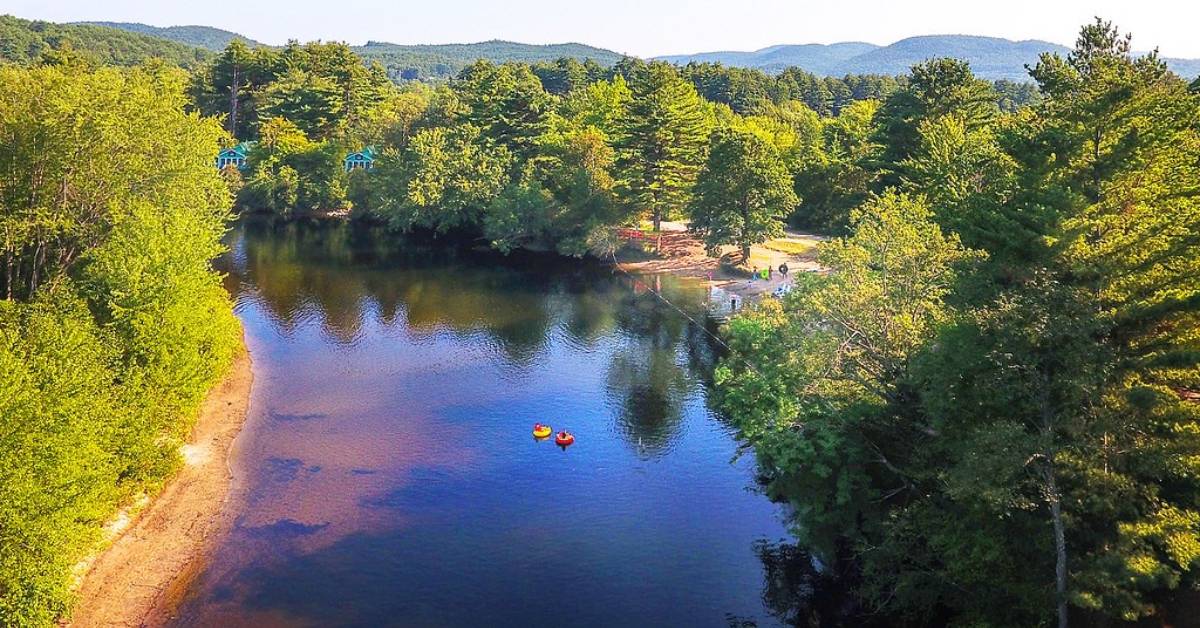 Although Lake George is the region's most beautiful lake, the Schroon River is one of, if not the most, scenic and cleanest rivers around. Best of all, the river flows right alongside Lake George Escape's property, giving campers easy access to this natural attraction.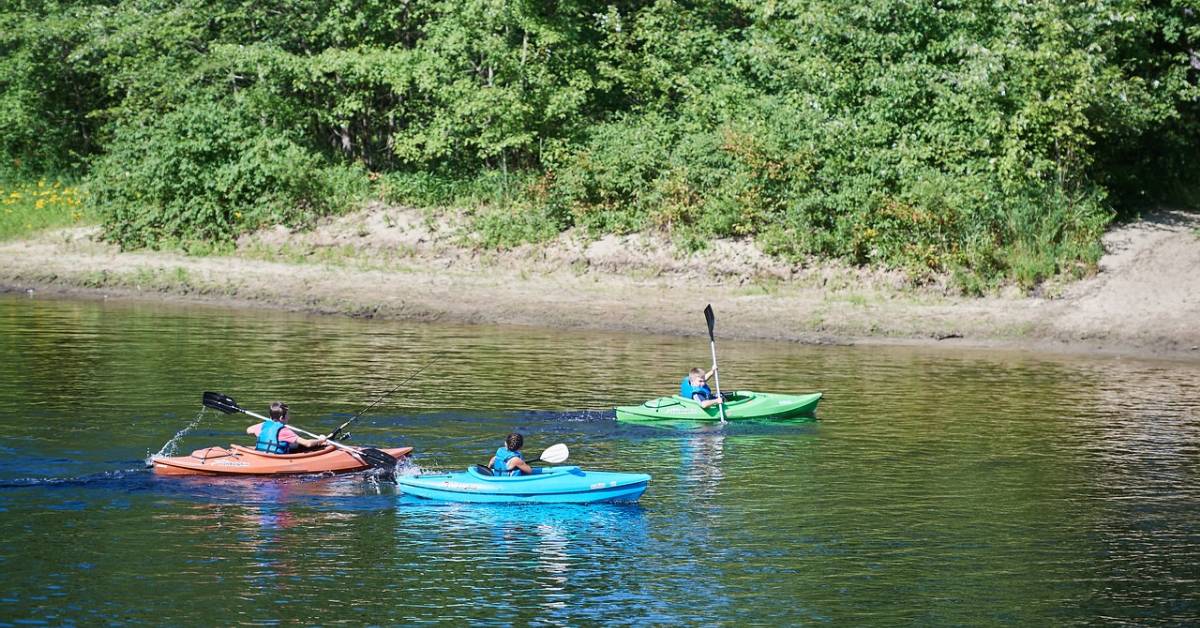 On a nice sunny day, you and your family can relax and swim at the sandy beach, try fishing from the shoreline, go tubing down the river, or plan a canoe/kayak adventure. Canoe and kayak rentals are available on a first-come, first-serve basis for a small fee at the Honey Bear Store, or you can bring your own boats. Never tried canoeing or kayaking before? This is a great time to experience it on the stunning Schroon River.
From Pirates Week to Mystery Mayhem, There's a Theme Week for You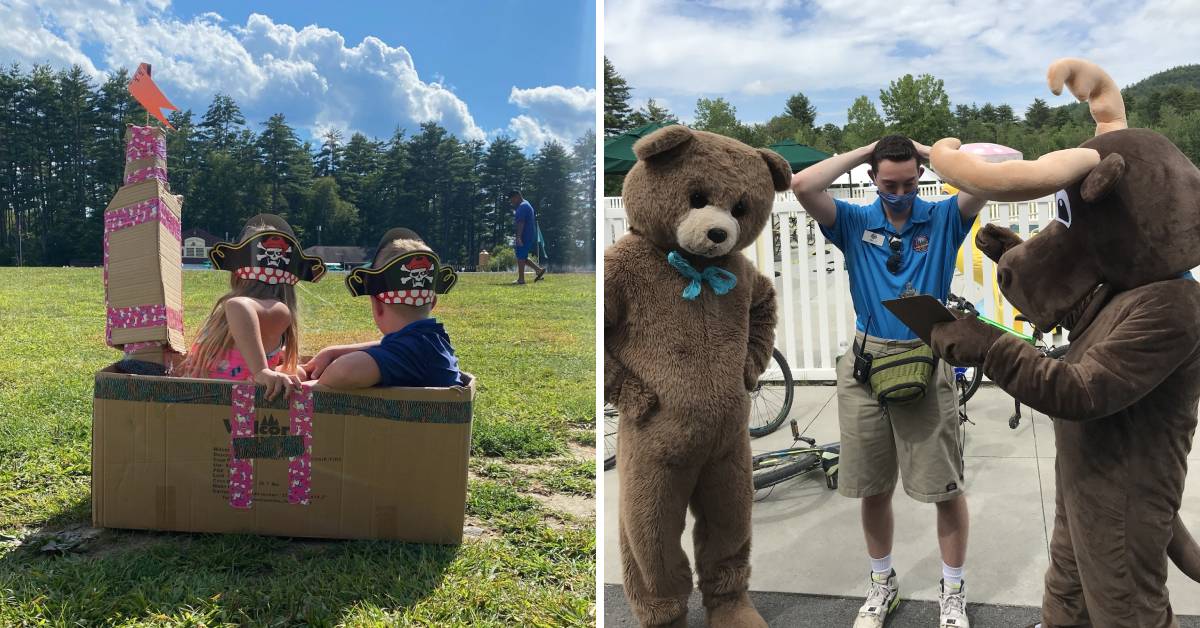 Having trouble deciding on the best time to bring your family camping in the area? Plan your trip around one of Lake George Escape's theme weeks! Every week from mid-May through early October, the campground presents a different theme along with safe, family-friendly activities. While some themes last for three days, others are featured for the entire week.
All campers are welcome to participate, and theme weeks are fantastic opportunities for families to have fun together and make some new friends too. For the 2021 camping season, some of the theme weeks include Mystery Mayhem on June 11 - 13, Christmas in July on July 19 - 25, Pirates Week on August 30 - September 6, and many more. Check out the full schedule, find a week that sounds especially fun, and book your stay.
Make the Campground Your Personal Playground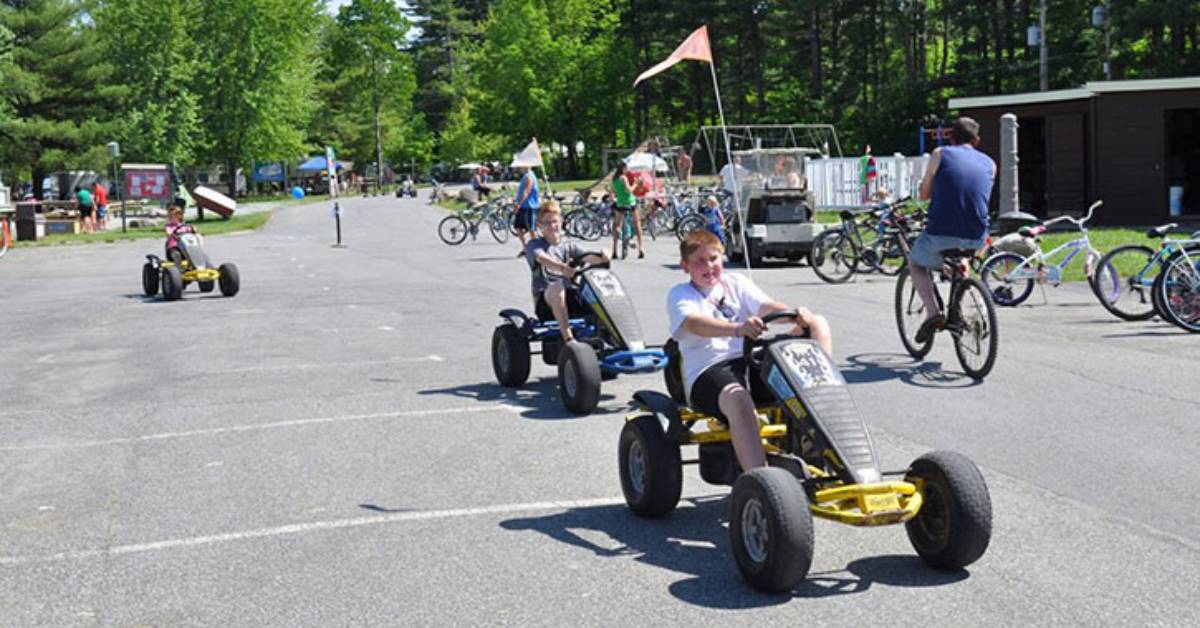 As an all-inclusive camping resort, Lake George Escape offers campers tons of things to do right on site. In addition to the theme weeks, the campground's family-friendly activities and attractions include two heated pools, wagon rides, pedal carts (pictured above), fossil hunting and gem mining, mini golf, an arcade, sports - the list goes on and on.
Tennis equipment and basketballs are available to pick up from the general store and use for free, and volleyballs, footballs, horseshoes, board games, and more are also available at no charge from the Honey Bear Store. With so many options to fill your camping trip with, there is something for every member of the family.
See the current list of available amenities »
Enjoy a Delicious Meal & Drink From the Chef-Driven Riverside Provisions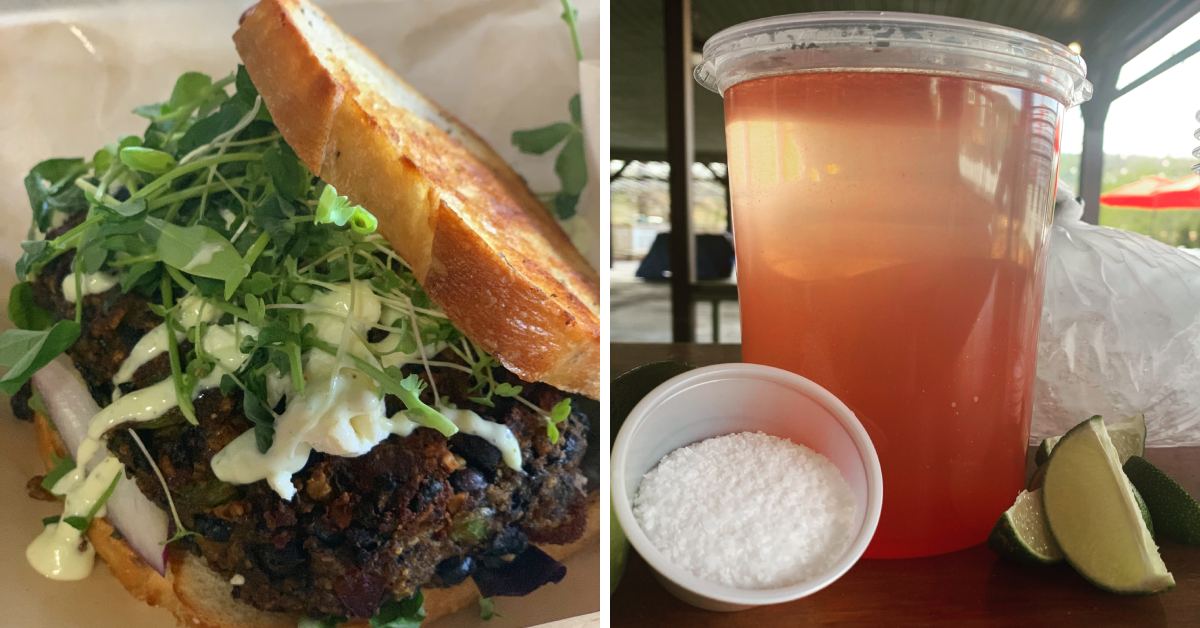 If you're looking for a convenient dining option during your stay at Lake George Escape, then you don't have to travel far. Take a break from cooking at your campsite and head over to Riverside Provisions, the campground's on-site barbecue restaurant. Riverside Provisions is operated by Chef Jason Travis, the owner of 10 McGillis Public House in Lake George, and he has brought an extraordinary dining experience to Lake George Escape.
Summer and backyard BBQs go hand in hand, and this restaurant features everything from house-smoked pork to brisket, glazed BBQ chicken, Angus burgers, hand-tossed pizza, and various specials. Limited outdoor seating is available at Riverside Provisions, and you can order takeout or have them deliver your food and drinks to your campsite.
Raising the Bar for Family-Friendly Camping Resorts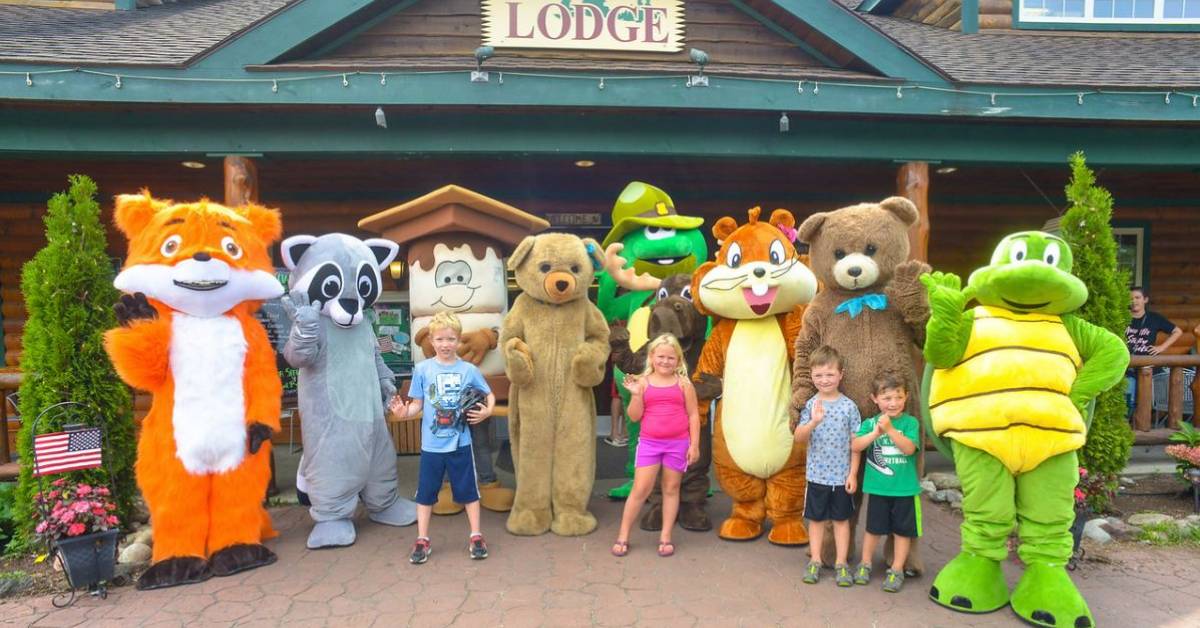 To give campers the chance to make memories that will last a lifetime, the staff and management at Lake George Escape work hard each year to improve the family-friendly property. In recent years, they've added state-of-the-art camping cabins and expanded their amenities to include an outdoor movie theater, a dog-agility course, a chef-driven restaurant, and more.
Lake George Escape takes pride in providing their guests with unique experiences they won't find anywhere else in the area, and in return, they've received multiple Best Of awards and recognition from travel guides, such as a 2020 Travelers' Choice Award from Tripadvisor.

There are plenty of reasons why you should book a stay at this Adirondack campground. However, if you'd really like to see what Lake George Escape is all about, then make your plans for a camping trip today!
« Return to the Lake George Camping Guide
Subject to availability and advance reservations are required along with a $250 deposit. Balance due upon arrival. Valid on standard RV sites only at Lake George Escape. Dates of offer are May 14, 2021 - June 21, 2021. Offer must be booked by May 13, 2021. Taxes not included. Offer cannot be used in combination with any other specials or discounts. The quoted rates are for the time period set forth in this disclaimer. If you stay for a shorter period, the rate will not be prorated and you will not receive a refund.
Events, amenities and activities are subject to modification or termination in the event of governmental orders or directives affecting park operations. There is an inherent risk of exposure to COVID-19 in participating in any event and there is no guarantee that you will not become infected with COVID-19. Neither the property nor any of its affiliates shall be responsible for any exposure to COVID-19, whether exposure is related to a property-sponsored event or otherwise. All participants voluntarily assume all risks related to the exposure of COVID-19, whether a COVID-19 infection occurs before, during, or after entry upon the property.