Discover the Ultimate Winter Getaway in the Adirondacks
Content sponsored by Trout House Village Resort
Avoid the winter blues this season by embarking on a getaway to the pristine Adirondacks - yes, in the winter! You don't have to travel far to get the peace and quiet you're seeking, and if you're up for it, you can add a little adventure into the mix as well.
Trout House Village Resort in Hague is a top summer destination, but did you know they're open all year round? Have fireplaces and Jacuzzi tubs right in their cozy cabins? Are close to a steep snow tubing hill?
If you're looking to get away for a few days for some fun and relaxation, check out five excellent reasons to make Trout House your winter destination this season.
Enjoy a Cozy Escape From Your Day-to-Day Routine
An authentic Adirondack log cabin. A roaring fire in the fireplace. Large windows looking out onto Lake George. This is the kind of atmosphere that welcomes you at Trout House - they even build the first fire for you. You can curl up in a comfortable chair and read a book, gaze out the window at the striking scenery, and soak in a luxurious Jacuzzi tub.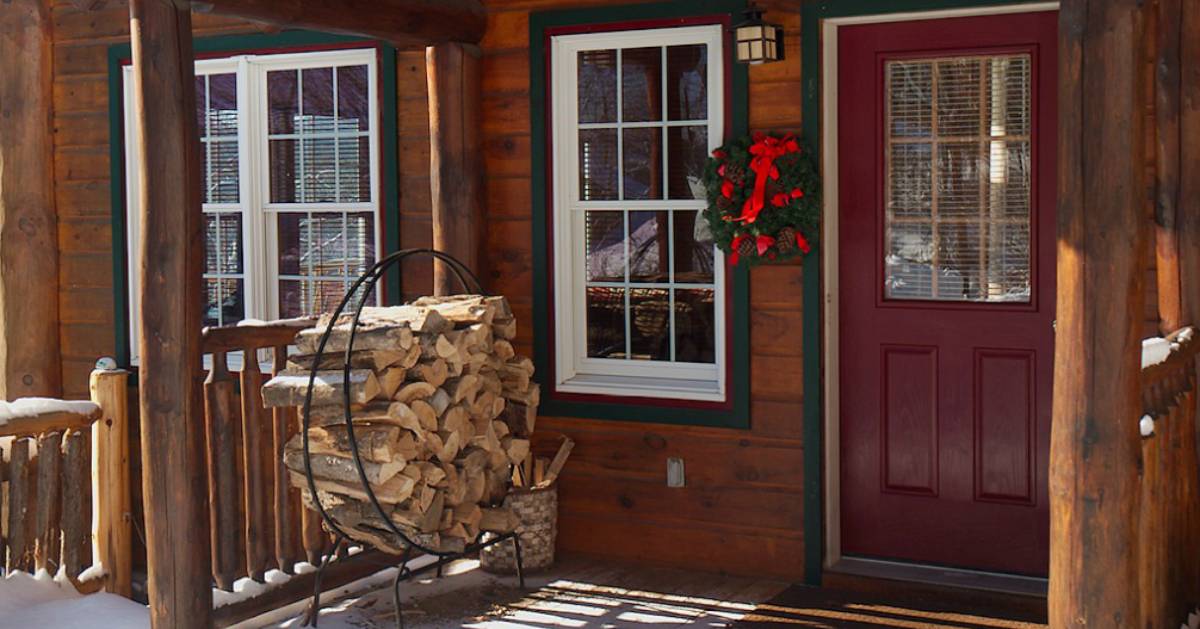 The Eagle's Nest cabin, pictured here, is perfect for a winter getaway. This is a large log cabin that sleeps between two and four people, and has a cobblestone wood fireplace, a luxurious jet tub and full shower, a wet bar and dining area, a full kitchen with a dishwasher, and a loft bedroom. The windows look out onto the lakeview porch with a view of the water that can't be beat.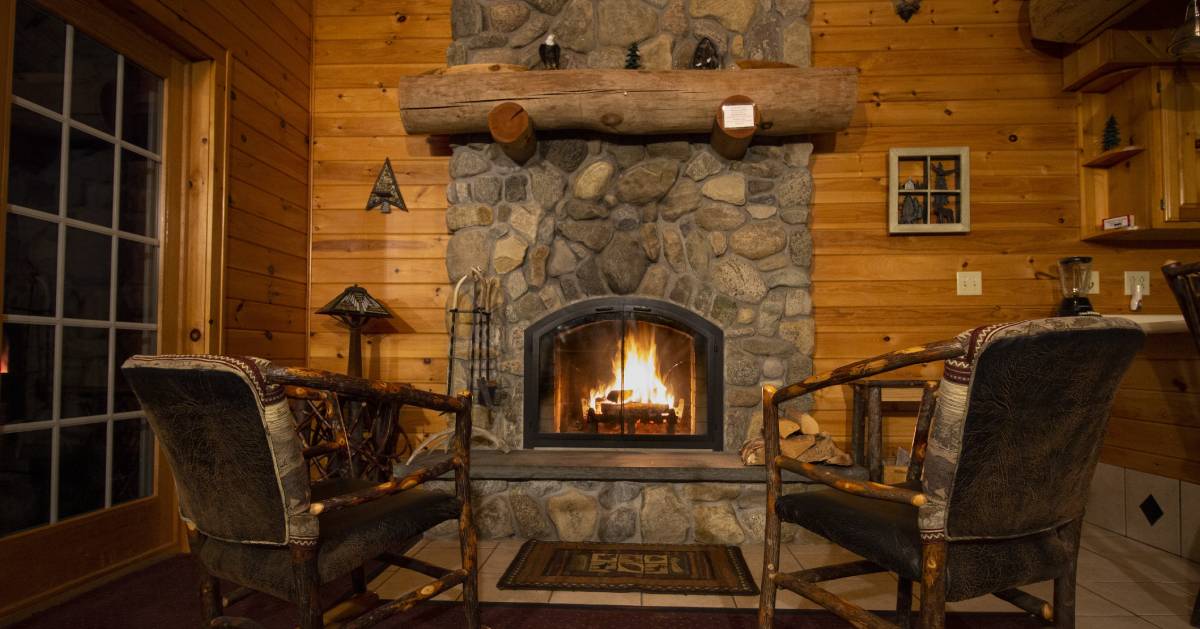 You'll find dry split wood and kindling right outside your door, and each cabin has a wood or gas fireplace so you can make the most of the Adirondack log cabin experience. Awaken to a sunrise right outside your door, and gaze at a full starlit night before you turn in for the evening.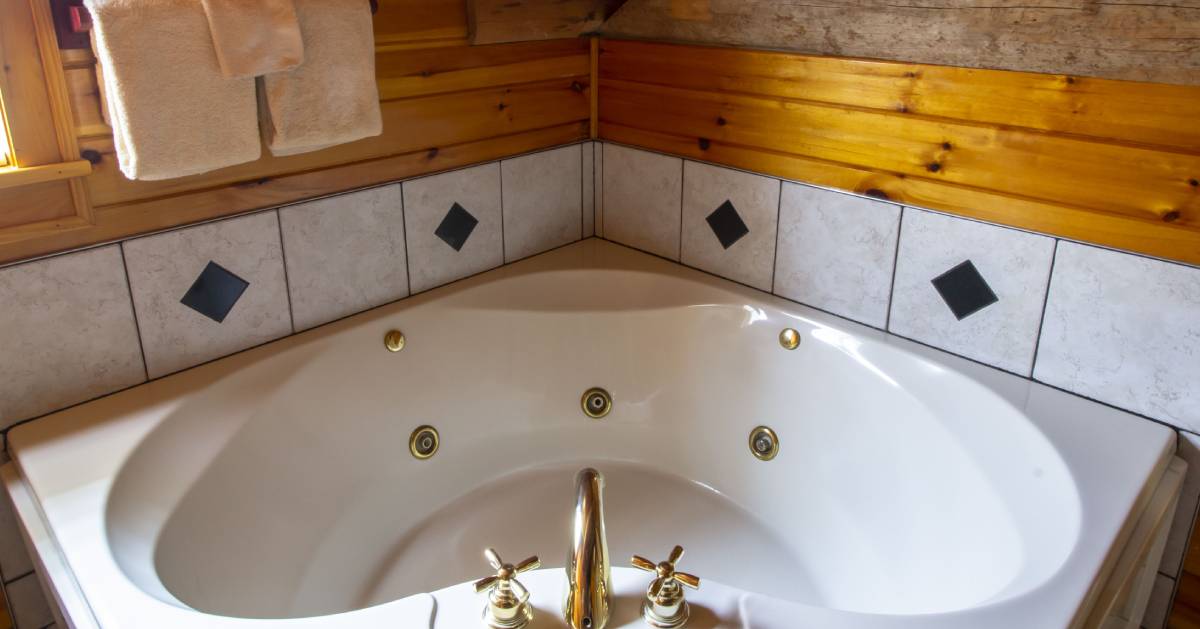 Do you hear the words "winter getaway" and picture yourself nestling up to a crackling fireplace, your favorite beverage, and snuggled up in a cozy blanket? Then this is your kind of place. However, if you'd like to venture outside and embrace all winter has to offer, read on to see what else Trout House and the northern end of Lake George have in store.
Make This Winter Wonderland Your Personal Playground
One of the great things about Trout House is the abundance of free recreational activities and equipment they offer, including free use of snowshoes, toboggans, and cross-country skis in the winter. (Should you decide to return in the summer you can enjoy paddle boats, kayaks, rowboats, canoes, standup paddleboards, sailboats, and more.)
Forests and mountains surround the resort, and they have a hiking trail right on site. The trail behind the resort is perfect for a snowshoe hike to the lookout, and features an amazing lake view from above the Trout House.
And if you're into fishing, this activity is offered year-round on Lake George's northern shore. Ice fishing, anyone?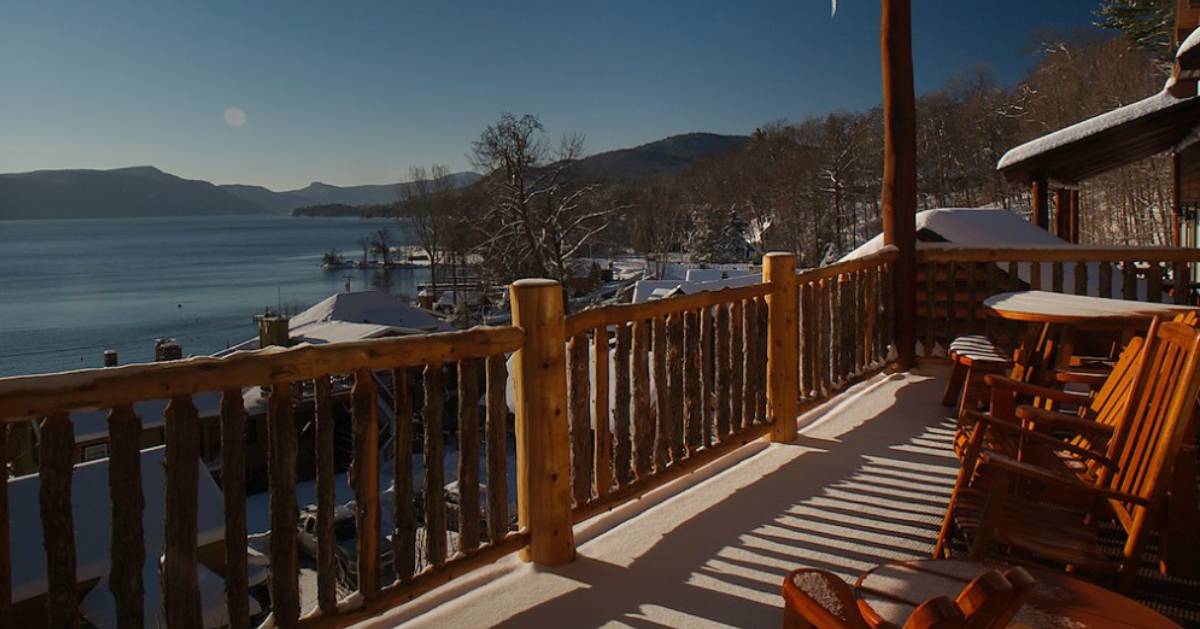 While some come to Trout House for a romantic getaway in the winter, or to enjoy time with family, others stay here for the adventure and solitude. Whether you're traversing through the snow with your significant other, family, or friends, or you're utterly alone with your thoughts, this the place to go to get away from it all.
Head to Nearby Chestertown for More Winter Fun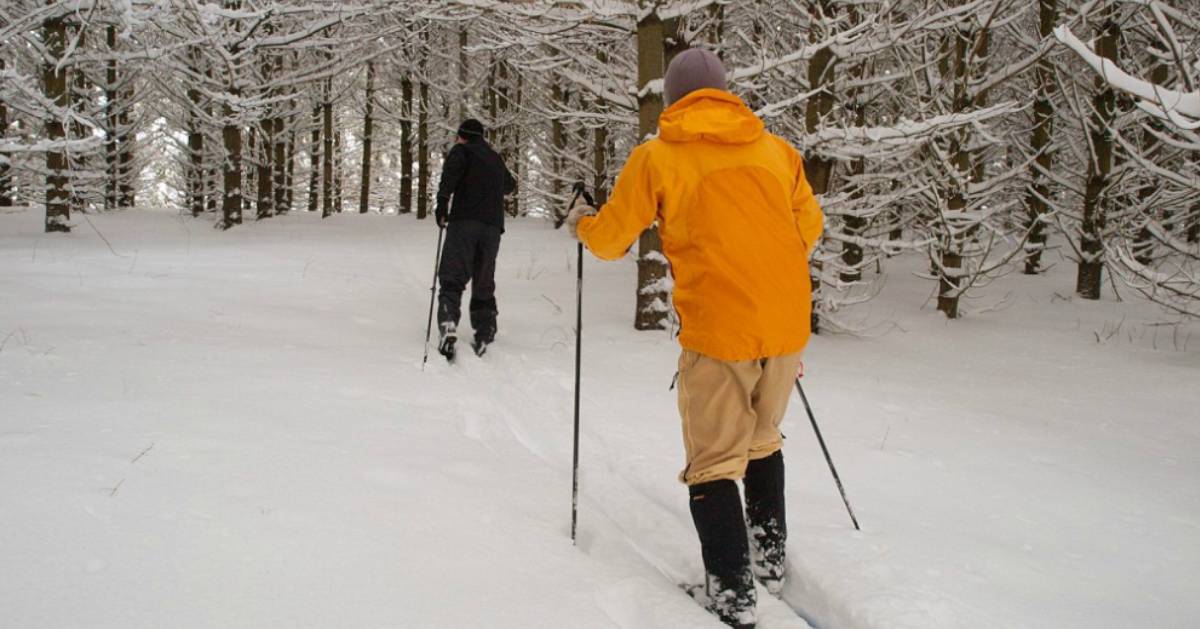 Speaking of winter recreation, if snow tubing is your jam you will want to head to the Dynamite Hill Recreation Center & Nature Trail in nearby Chestertown. This is a cool community center that offers an incredible hill for snow tubing and sledding, cross-country ski trails, snowshoeing, an ice skating rink, and more. And did we mention it's free?
If you happen to visit during February you might be able to catch the annual Krazy Downhill Derby held at Dynamite Hill.
Go Beyond Lake George Village to Explore a Whole New Area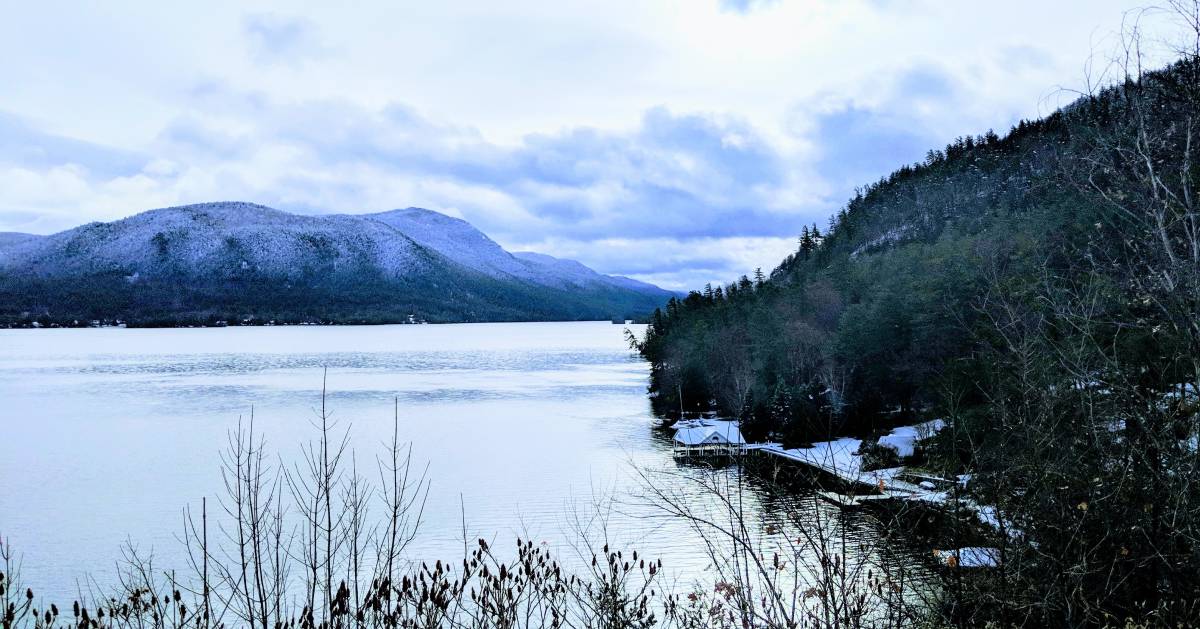 If you think "Lake George" and you picture the village, you are missing out on an entirely different experience up at the northern end of the lake. It's peaceful and less crowded, and this is especially true during the winter months.
Trout House is located in the charming town of Hague and is close to Ticonderoga, Chestertown, Brant Lake, and the Cook Mountain Preserve, which is a 2.9-mile trail that is open year-round.
Save on Your Trip by Going During the Off Season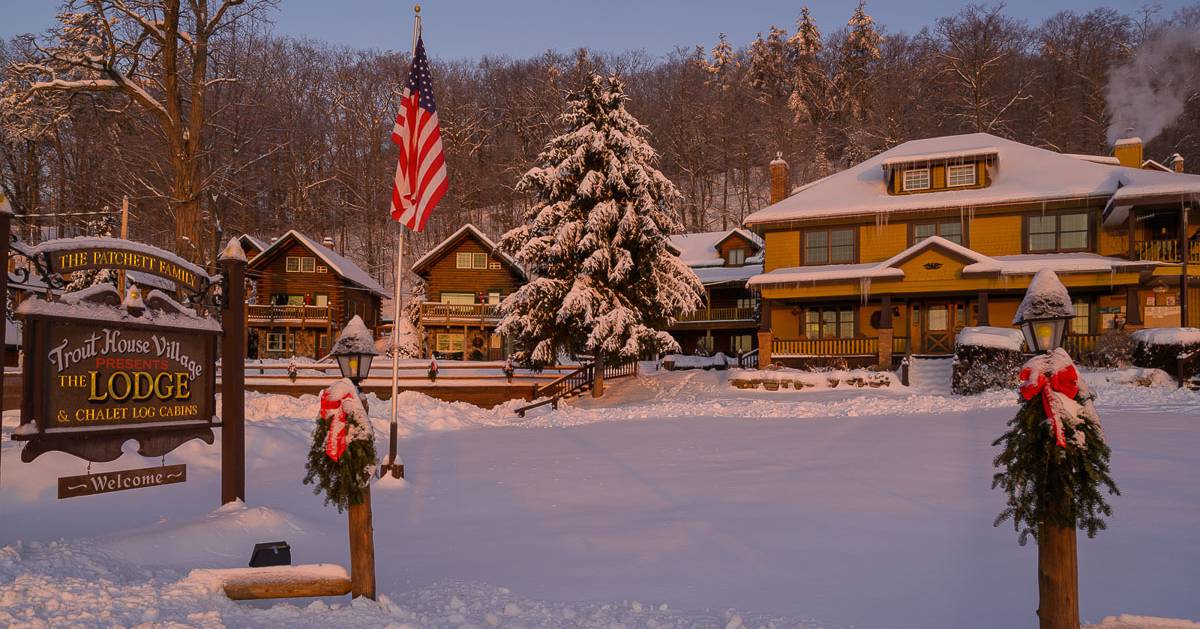 Here are a couple more reasons to make Trout House your winter getaway destination: you can save money by going during the off season, and they are pet-friendly from September to June. Prices vary depending on which cabin or lodging option you go for, but the rates are lower, and you aren't required to stay a full week as you are when vacationing here in the summer. And, who wouldn't want to bring their furry friend along for the adventure?
Trout House often has seasonal specials going on - check before you book!
Then, get ready for warm fires, cool adventures in the snow, and winter explorations of a whole other side of Lake George you might not have experienced before.