7 Winter Hiking Challenges to Try This Season in the Lake George Region
Sponsored by: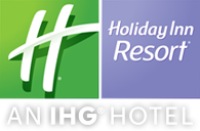 Stay and Play at Holiday Inn Resort Lake George
Enjoy year-round comfort at the Holiday Inn Resort at Lake George. This award-winning hotel features premium amenities, a restaurant, and various on-site activities. It's prime location makes it easy to enjoy every moment Lake George has to offer. Learn More »
Winter hiking, snowshoeing, and cross-country skiing are taking off in popularity and there's no better place to experience these winter activities than in Lake George and the Adirondacks.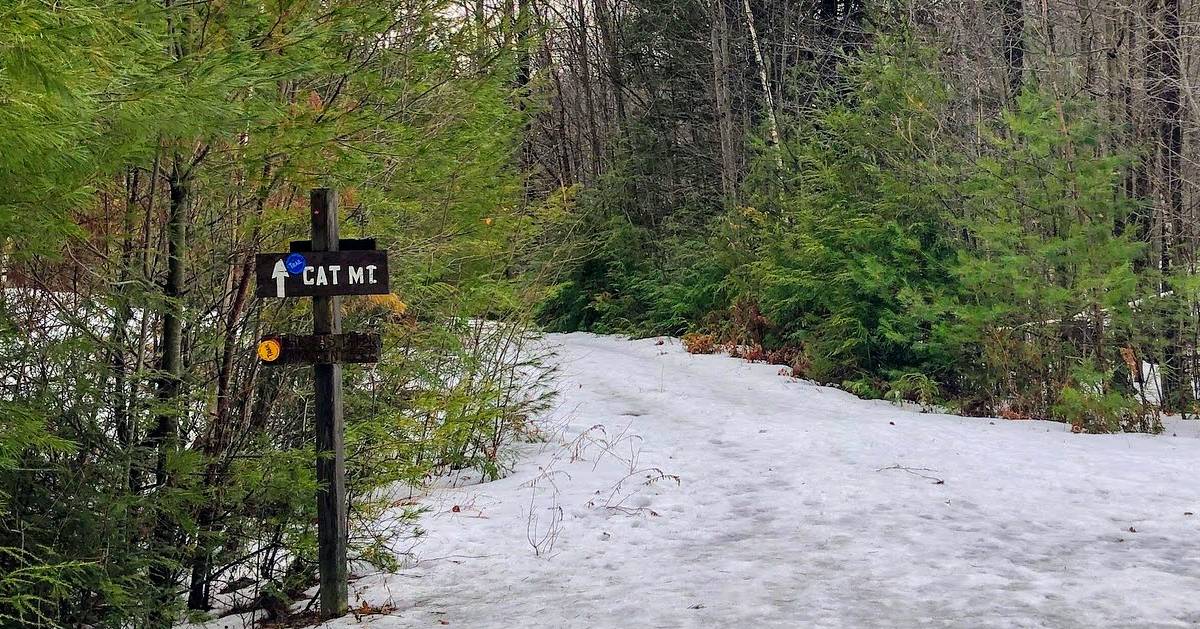 There are several hiking challenges in the region and many of them have a winterized version - so why not take your outdoor recreation a step further this year, and try one of the below winter hiking challenges?
1) Winter 12ster Challenge/Winter Ultra 12ster Challenge
You must hike all 12 peaks from the 12ster Challenge between December 21 and March 21 to complete the challenge. To take it a step further, hike all 12 peaks within a 24-hour period and you'll complete the Winter Ultra 12ster Challenge!
For the Winter Ultra variation hikers must label their first sign-in and final sign-out at the trail registers as "Ultra 12ster." Write your finish time on the final trail register too. When you submit your registration form, include some evidence (photos, GPS, or write-up of the day.)
The 12 peaks of the 12ster Challenge are: Black Mountain, Buck Mountain, Cat Mountain, Thomas Mountain, Erebus Mountain, Sleeping Beauty Mountain, Brown Mountain, Huckleberry Mountain, Five Mile Mountain, Fifth Peak, French Point Mountain, and First Peak.
2) Winter 46er Challenge
Have you heard of the 46ers Challenge to climb all 46 High Peaks? Complete this Challenge between December 21 and March 21 and you'll officially be a Winter 46er.
See list of all 46 High Peaks »
3) Winter Fire Tower Challenge
Since 2011 the Glens Falls-Saratoga Chapter of the Adirondack Mountain Club has offered a Winter Fire Tower Challenge. Complete the tower-trail hikes between December 21 and March 21 and you'll receive the official "rocker" - a patch shaped like the rung of a chair.
Please note: Do not climb the fire towers themselves during this timeframe. They are extremely unsafe to climb during the winter, when high winds can pose additional risks, and the stairs are covered in ice and snow. Further, crampon spikes can do irreparable damage to the wooden steps.
The rules are otherwise the same as the Fire Tower Challenge. Summit 18 of the Adirondack fire tower peaks and 5 of the Catskills for a total of 23 fire tower mountains.
4) Winter 6er Challenge/Winter Ultra 6er Challenge
Based off the Saranac Lake 6er Challenge, you can become a Winter 6er by climbing these peaks between December 21 and March 21: Baker Mountain, St. Regis Mountain, Scarface Mountain, Ampersand Mountain, Haystack Mountain, and McKenzie Mountain.
As with the Winter 12ster Challenge, there is a Winter Ultra 6er Challenge. Complete all 6 peaks within a 24-hour period and make sure to sign in and out of the trail register next to the 6er kiosk at Berkley Green in downtown Saratoga Lake.
Read more about the Challenge »
5) Winter Chester Challenge
Complete the Winter Chester Challenge between December 20 and March 20 to receive the special patch. The Chester Challenge has 11 trails in total and 8 locations to choose from; you need to hike 6 of the trails.
Please note: Meade Mountain/Beckham Mountain is typically closed from late September to mid-May. Kipp Mountain is closed during big game hunting season, mid-October through mid-December. And there is no hiking at Green Hill/Catamount Mountain without registration at Stone Bridge & Caves.
When you've completed the hikes, stop to see the Town Clerk in Chestertown at 6307 State Route 9 to register your finish and get your pin.
6) Winter 29er Challenge
All hikes in the 29er Challenge are no longer than 9 miles and can be completed in a single day trip. There are 29 "main" peaks to choose from in additino to some alternates. Complete any 29 to receive the patch. Complete the challenge between December 21 and March 20 for the winter patch.
7) Winter Adirondack Blue Challenge
The Adirondack Blue Challenge invites you to climb 10 hikes during the December 21 to March 21 time period. They also have a Pup's Challenge and an Ultra!