Choose Your Vacation Vibe: Lake George Bar Edition
Lively or chill? It's up to you! Lake George has it all.
What's in a name? Well, usually not enough information to know what a bar will really be like.
From just a list, you may not be sure where you can go to dance the night away versus where you will find the best spot to chill with friends over a pint. We've got your back. Though all the Village bars & pubs are pretty great, to get a sneak peek at the atmosphere you can expect, read on!
If Your Vibe is Vibrant & Lively, Go To...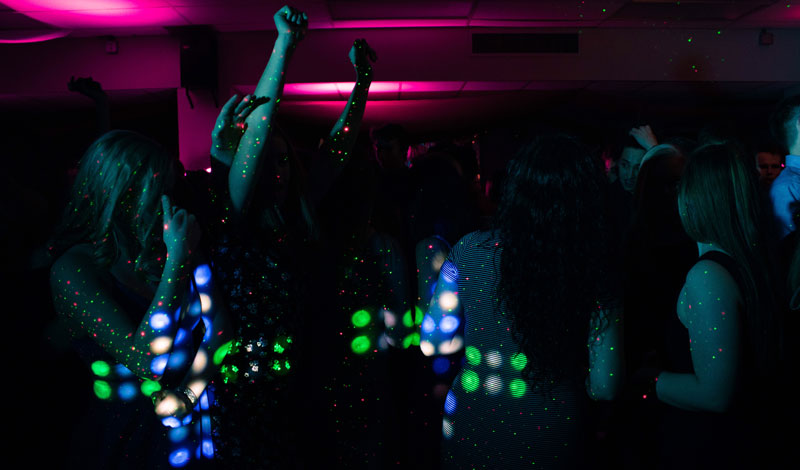 Live music and a deck, need we say more? (Ok, so a few on our list have live music and decks, we'll say more.) King Neptune's boasts great variety in their live music schedule, has an awesome indoor stage for year round and rainy-day entertainment, and a menu with great munchies for late night snacks.
Let's keep that outdoor party going with Christie's, where you'll enjoy two separate outdoor seating areas, beautiful views of the lake, and live music nightly. The vibe here falls somewhere between lively and chill, making it the perfect place to live that lakeside life.
Karaoke? Check. Live bands? Check. Deck with lake views? Check. Lake George Beach Club is undeniably a night-time hot spot. We like their music lineup and awesome views, but mostly we're loving their dock for customers who want to cruise over for dinner and dancing.
Fire & Ice
This place is hot (in a good way). With a music menu that never gets stale, good beers on tap, and a solid liquor selection, you'll enjoy a fun night of dancing or and having fun with your friends!
DJ's NiteClub
With a DJ inside and acoustic music on the deck outside, DJ's is the perfect place to go with friends who can't seem to make up their minds. That said, we love the nightclub atmosphere and recommend DJ's as one of the best places to dance in Lake George.
If Your Vibe is Laid-back & Chill, Go To...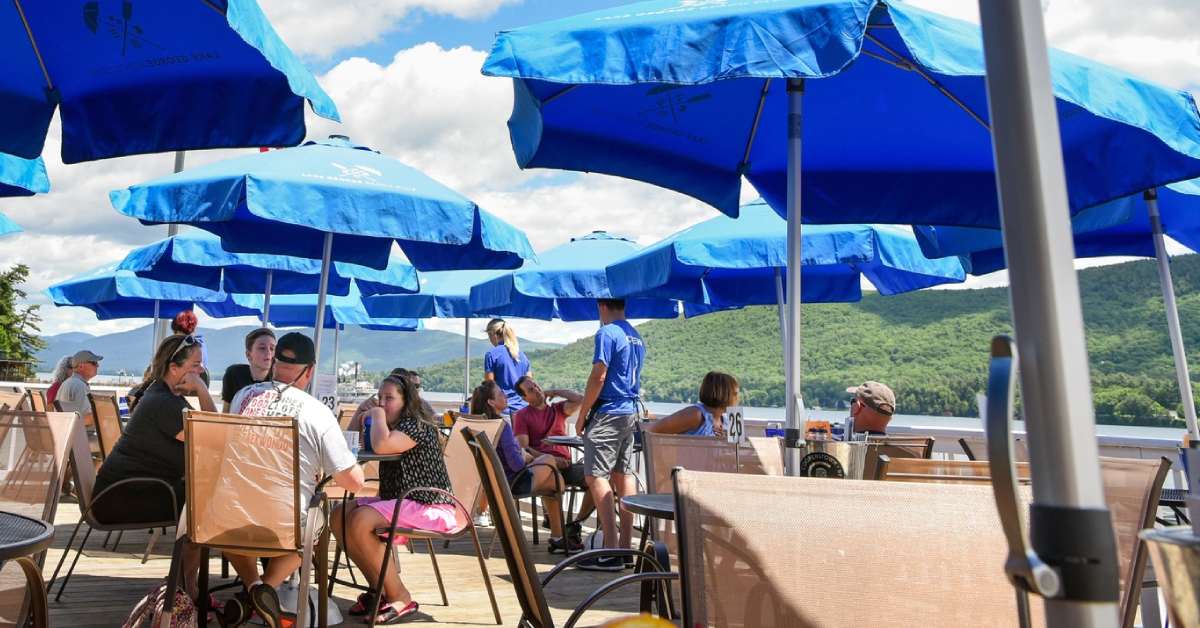 Pictured: Lake George Beach Club
It's no mistake! If you're looking for a family-friendly spot with gorgeous views of Lake George and a variety of specialty meals and cocktails, look no further: the Lake George Beach Club is the spot for you. The Club keeps the party going at night, but during the day, live acoustic music and sunny outdoor seating will help you bask in those lazy vacation vibes.
We love the vibe here. The brightly colored furniture. The sweeping, rooftop views of the lake. Can you imagine anywhere better for a fun afternoon/evening with friends and family? Open daily from noon-8 during the summer, the Rooftop Cabana Bar at Surfside on the Lake is an excellent choice for a fun, relaxed afternoon.
If you want to lakeside chill on a deck with a cold one, then Boardwalk is your nightlife destination. Great local acoustic bands are often found performing outside, and you'll love spending the evening here relaxing after a busy day on the lake or in the Village.
Known for the best margaritas in town, Pablo's is a great place to enjoy an evening sipping margs and munching on chips and salsa. Open until 12 am, we definitely recommend ordering the guac.
If you're looking for somewhere off the main drag, The Garrison is the right place. They host live music and tap takeovers in addition to serving up great food in a cozy, cabin-like destination.
Adirondack Pub & Brewery
Did someone say local craft beer? Between the great craft beer selection and awesome food, Adirondack Pub & Brewery is a favorite among locals and visitors to the lake. This place is usually pretty busy, but the atmosphere is 100% chill.
Duffy's
With an inviting tavern atmosphere inside and fun deck with live music outside, Duffy's is a great place no matter the weather. The full bar and pub-style food make Duffy's the perfect place to kick-back in the Village.
163 Taproom
There are 16 craft beers on draft - draft! - at 163 Taproom. The best way to describe the atmosphere here is to tell you they have shuffleboard. Obviously 163 is a great place to hang out with your friends, meet new people, and then show off your bar game skills.