See Fireworks in Lake George This Winter
If you think fireworks only happen in the summer, think again! Lake George puts on great fireworks displays as part of the local Winter Carnival, New Year's Eve, and other seasonal events.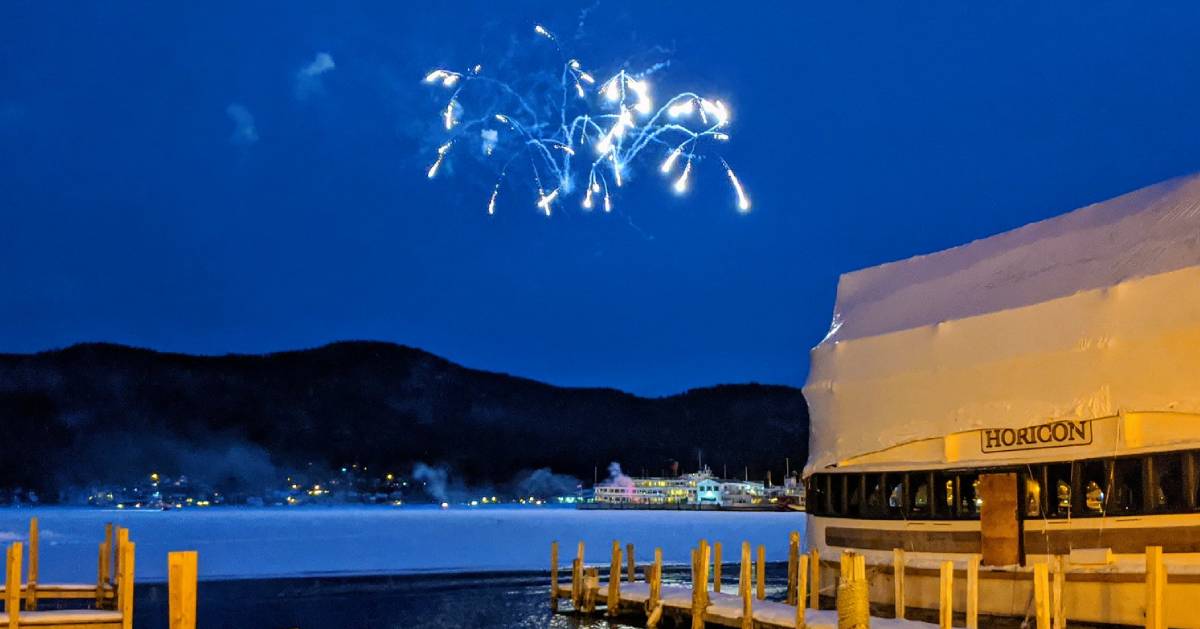 Lake George Winter Carnival Fireworks:
Stay tuned for 2022 fireworks dates!
See More Local Fireworks Events:
Watch New Year's Eve Fireworks in Lake George »