Saratoga Springs
Ranked number 8 as one of the top 10 places to live in America by Fine Living Magazine and winner of an award for the best 'Main Street' in the country, Saratoga Springs is a mere 30 minute drive from Lake George.
Saratoga is known for horses, health, and history. It's home to one of the most beautiful horse racing tracks ever built, natural mineral springs, and a rich history that includes key battles during the Revolutionary War.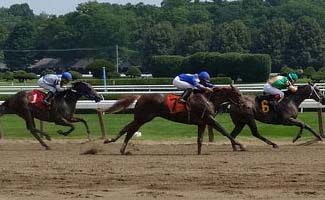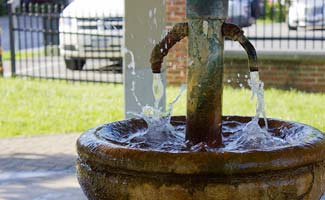 The Saratoga Race Course opened in 1863 and is known the world over for its beautiful grounds, amazing special events, and the many accomplished thoroughbreds who have raced there. Every summer from late-July to the beginning of September visitors flock to the track to enjoy the betting, the food, and the people.
Saratoga is also known for its amazing mineral springs, of which there are 18 scattered through the city. Each one is naturally carbonated and is said to contain healthful properties that can improve skin ailments, digestion, and even strengthen the blood.
If you're a history buff, you can actually walk the battlefield that marked the turning point of the American Revoution - the Battle of Saratoga. At the Saratoga National Historic Park you can observe period artillery and find out more about the crucial battle. The Battle of Saratoga, which was actually comprised of two battles during the fall of 1777, is considered to be the catalyst for France entering the war against Britain.
The Saratoga Spa State Park is another of Saratoga's attractions, with open fields, public pools, classic architecture, and of course, the Saratoga Performing Arts Center. SPAC is known for being a significant contributor to the arts and culture of Saratoga, hosting renowned acts like the New York City Ballet and the Philadelphia Orchestra, as well as mainstream concerts and events.
Finally, if you just take a stroll down beautiful Broadway, Saratoga Springs' main street, you'll get a taste of all Saratoga has to offer. With amazing restaurants, a lively nightlife scene, and a variety eclectic shops and galleries you'll be sure to find something to suit everyone.
To plan your day trip to Saratoga, head to Saratoga.com.