Clifton Park: Take A Shopping & Dining Day Trip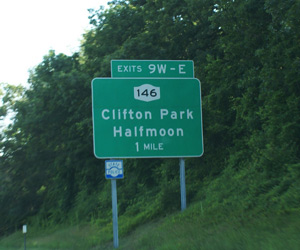 Just 45 minutes south of Lake George on I-87 is Clifton Park, located in southern Saratoga County.
Clifton Park is an appealing residential area for those in the Capital Region, but it is also home to a vast array of shopping and dining options that makes it the perfect day trip destination.
Shop 'Til You Drop
Clifton Park Center - right off Exit 9 - features a great combination of boutiques and national brands, including JCPenney, LOFT, Marshalls HomeGoods, and Boscov's.
The Crossing - also off Exit 9 - offers even more retail choices, including Kohl's, The Home Depot, Big Lots, Petco, Target, and Michael's.
Find What You're Craving
Whether you prefer local or chain restaurants, Clifton Park has the cuisine you're craving! Dine at well-known favorites like Outback Steakhouse, 99 Restaurant & Pub, and Olive Garden, or try something you can only find in the region, like Pasta Pane, Antipasto's Bistro & Wine Bar, Angelo's Prime Bar + Grill, and Wheatfields Bistro & Wine Bar.
Enjoy Year-Round Excitement
During the summer, Clifton Common hosts free evening performances for kids on Wednesdays and for adults on Sundays. The Common also features a playground, an ice arena, and a recreation park, making it the perfect place to visit if you have kids with you.
Nature-lovers will be amazed with Clifton Park's selection of hiking and biking trails, like the historic Vischer Ferry nature preserve.
Because of its location on the Adirondack Northway, Clifton Park is a great place to stop if you're making a road trip to or from Albany. Grab a bite to eat, shop around for a bit, then continue on your way to the capital city.
For more information on all Clifton Park has to offer, including shopping, dining, attractions, and real estate, visit CliftonPark.com.
Find More Lake George Area Day Trips »