Find the Best Restaurants in Lake George
The fans of Lake George have spoken - when it comes to the best dining in the area, these are the places to go! Every year we conduct the Best Of Lake George Contest to determine where people like to dine, stay, and more. This year, the following 10 establishments were voted by locals and lovers of Lake George as the absolute Best Of Lake George dining.
When You're Craving Italian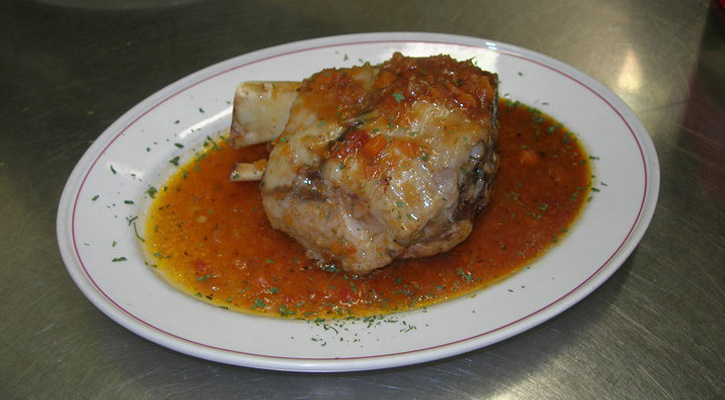 Mario's serves up delicious Italian fare like veal marsala, pork osso buco, and hot antipasto. Stop by and see why their Italian food beats out any others in the area!
Best Pizza: Capri Pizzeria & Restaurant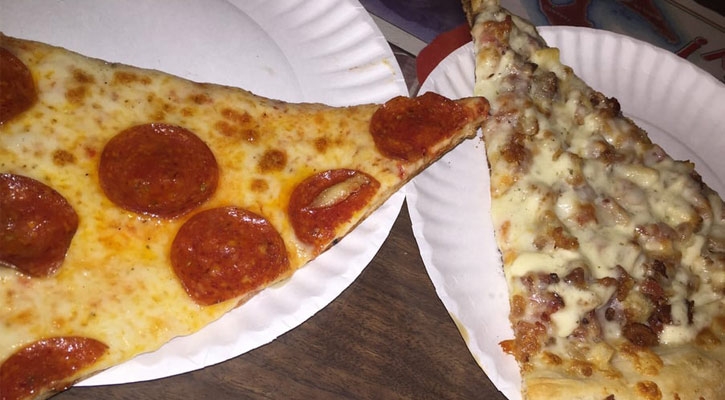 Photo credit: Yelp user Jaclyn C.
Capri Pizzeria features New York-style pizza, sandwiches, and basic Italian dishes and has been a local favorite since 1972.
For a Special Night Out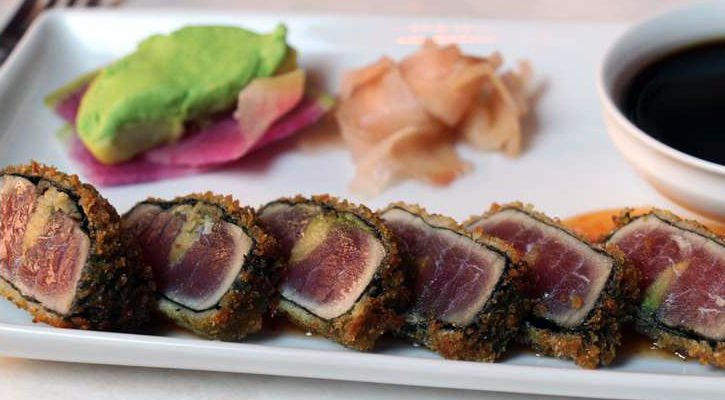 Bistro LeRoux uses only the freshest, in-season ingredients at their fine dining establishment. They offer half plate options, gluten-free dishes, and vegetarian meals to suit every palate.
When You Want to Try Something New
Best Dining in Bolton Landing: The Huddle Kitchen & Bar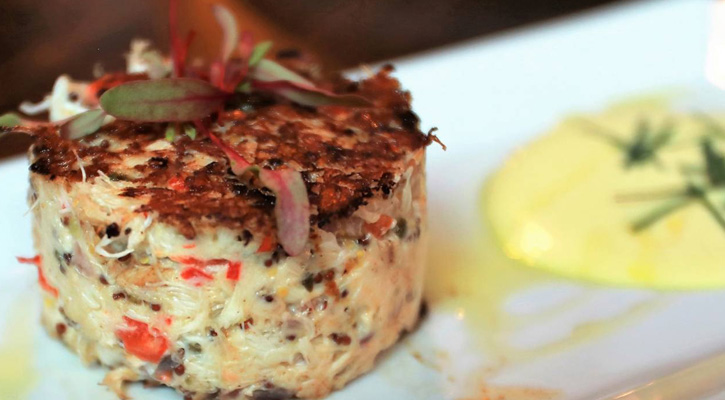 Photo provided
The Huddle Kitchen & Bar has an ever-changing menu that's based on what fresh ingredients are available at the time. Try their Huddle Burger, crabcake, salmon sandwich, fish tacos, or Connecticut-style lobster roll.
When You Want Something Traditional - Morning or Night
Best Breakfast: Lone Bull Pancake & Steak House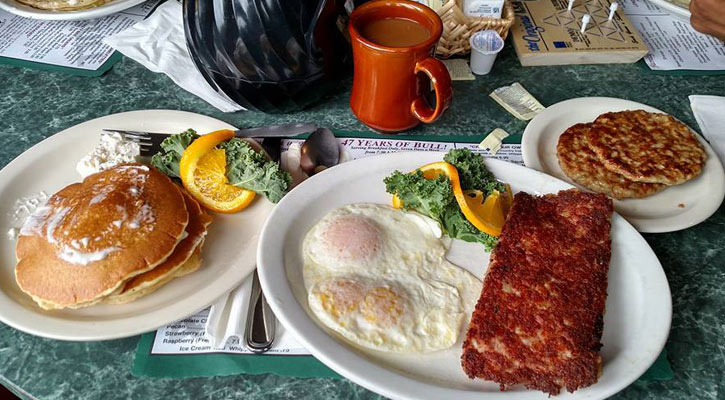 Photo credit: Tom Bello
The Lone Bull has taken the win for Best Breakfast five years in a row! Locals and tourists love visiting this place for breakfast classics.
Best Dining in Lake George & Diamond Point: George's Restaurant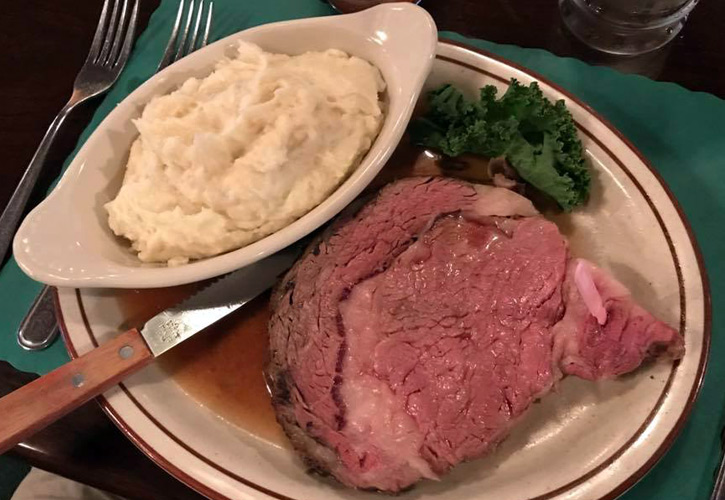 Photo provided
George's Restaurant is known for their mouthwatering steak. Choose from prime cuts of beef, slow roasted prime rib, New York strip steak, center cut top butt sirloin, porterhouse steaks, or filet mignon. You might also try slow roasted baby back ribs, pork chops, duck, or a number of scrumptious seafood options.
When You Want Some Spirits With Your Meal
Best Bar and Best Beer on Tap: Adirondack Pub & Brewery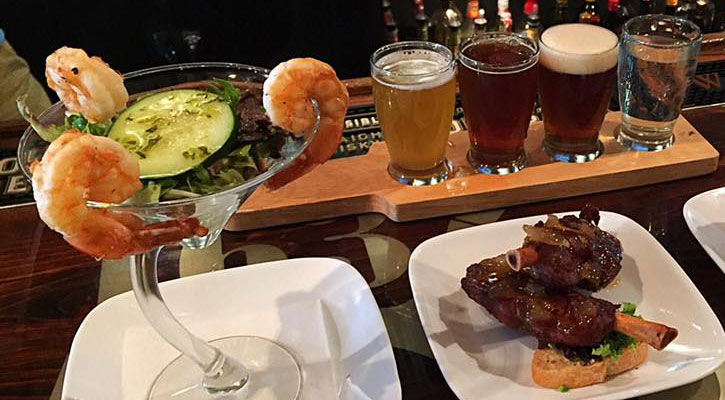 Adirondack Pub & Brewery takes two spots on our list for Best Bar and Best Beer on Tap - they've secured the spot of Best Beer on Tap nine years in a row! Check out a wide variety of Adirondack Ale at this popular Lake George pub, including Bear Naked Ale, Dirty Blond American Pale Ale, Dirty Blond American Pale Ale, Iroquois Pale Ale, and so many more. The food is pretty delectable as well!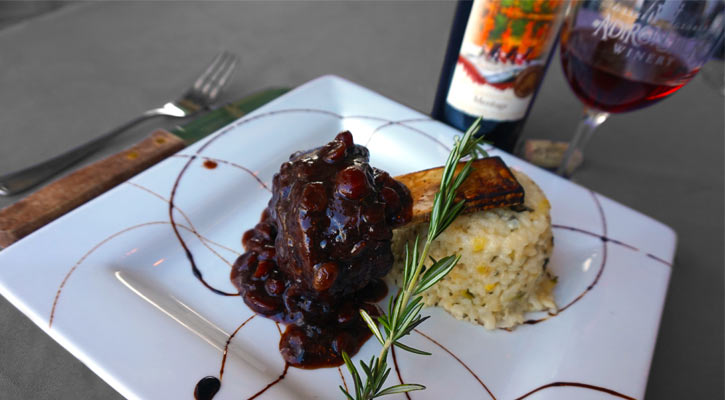 Adirondack Winery has over 35 award-winning wines, which has led them to win the title of Best Wine, Winery, Or Wine List for eight years in a row. Stop by their tasting room and experience their handcrafted, high quality wine.
When You're Craving Something Sweet
Best Ice Cream: Martha's Dandee Creme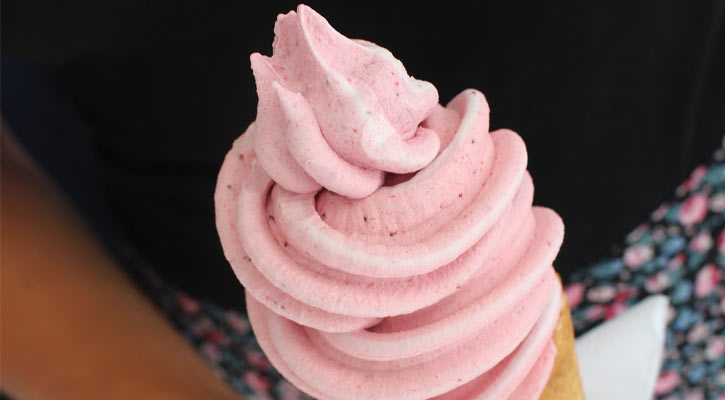 Martha's Dandee Ice Cream is so delicous and refreshing it's been voted the best ice cream in Lake George for a whopping nine years in a row!