The Farm - A Novel Set in Warrensburg NY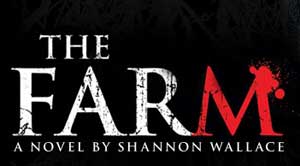 Read "The Farm", a suspense thriller set in Warrensburg NY, by Shannon Wallace! In the novel, a killer is on the loose in Warrensburg NY and everyone is a suspect. Main character Tom Blake believes it is the mythological creature Bigfoot. Blake rallies for help from an off-duty NYC Detective, a private investigator, a Mohican Indian, a couple of college kids, a lumber yard employee and his boss to prove his suspicions. Will they survive long enough to find out? You'll have to read the book yourself to find out!
Why Warrensburg NY? Shannon Wallace spent every summer in Warrensburg NY as a child with family. Wallace lives in Long Island with her husband and two children where she is rarely exposed to complete darkness. Wallace says "In Long Island, there are always streetlights or motion lights with every step, so you're never in the dark." In Warrensburg, the darkness combined with the crisp mountain air allows her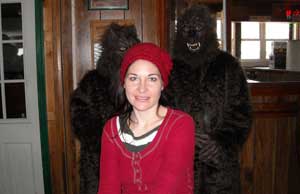 imagination to take over. The most inspiring feature of Warrensburg to Shannon Wallace as expressed in her novel is Schroon River Road.
Shannon Wallace made a visit to Duffy's Tavern in Lake George. On January 1st 2010, after the Polar Bear Plunge in Lake George NY, participants and spectators gathered at Duffy's to warm up and meet Wallace! Wallace's son and friend dressed up as Bigfoot and have decided to take the plunge next year.
Get a copy of The Farm online at http://shannonwallacenovels.blogspot.com/.