Find Beautiful, Romantic B&Bs In & Near Lake George, NY
Many people do not realize that the Lake George area, known for its resorts and hotels, is also home to so many bed and breakfasts. Staying at a bed and breakfast or inn is definitely a different type of experience than reserving a room at a hotel or even a resort. You'll get to enjoy a more personable experience in an intimate setting, which is perfect if you're looking for a romantic getaway!
And, bed and breakfasts have really evolved over the years. If you're expecting to simply stay in someone's home and have them feed you breakfast, think again. Many bed and breakfasts offer truly luxurious amenities ranging from fireplaces to balconies, and they're often located in gorgeous settings with lush gardens and lake views, especially if you book in the Lake George region.
So if you're at a point in your life where you'd like to embark on a mini vacation with your spouse or partner to recharge, why not choose a romantic bed and breakfast? Consider one of these charming bed and breakfasts or inns in or near Lake George that you might not have heard about. Relax and rejuvenate, or take advantage of recreational opportunities the area is known for, like hiking - either way, you'll experience something new together.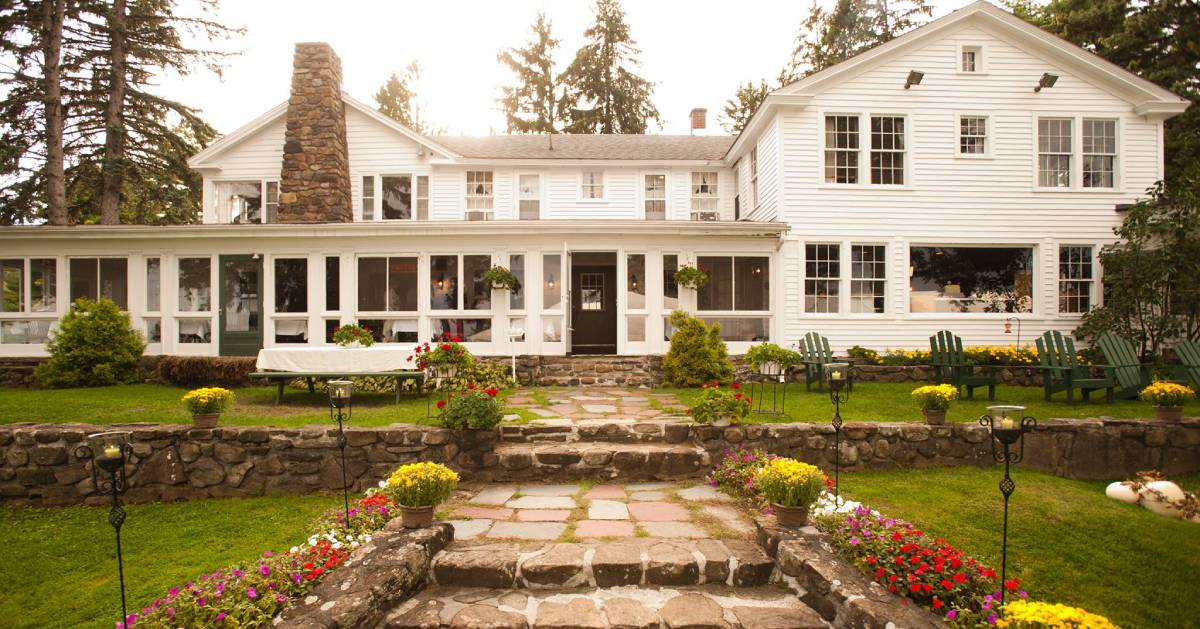 Golf enthusiasts should consider a stay at Top of the World Golf Resort - Bed and Breakfast, located right in Lake George. You'll stay in a charming room and enjoy a rustic country breakfast before heading out on their challenging golf course - and you won't believe the views from the course! You'll get to see the mountains of Vermont as well as the incredible Lake George region. Some say Top of the World is the best kept secret in the Adirondacks.
You and your significant other will be able to enjoy the common areas of the resort, walk around the gardens together, or simply relax on the Adirondack chairs on the terrace. Whatever you choose to do you'll be doing it together, surrounded by the beauty of Lake George. And, when you're ready for dinner, look no further than the fresh and local fare served up at their own restaurant.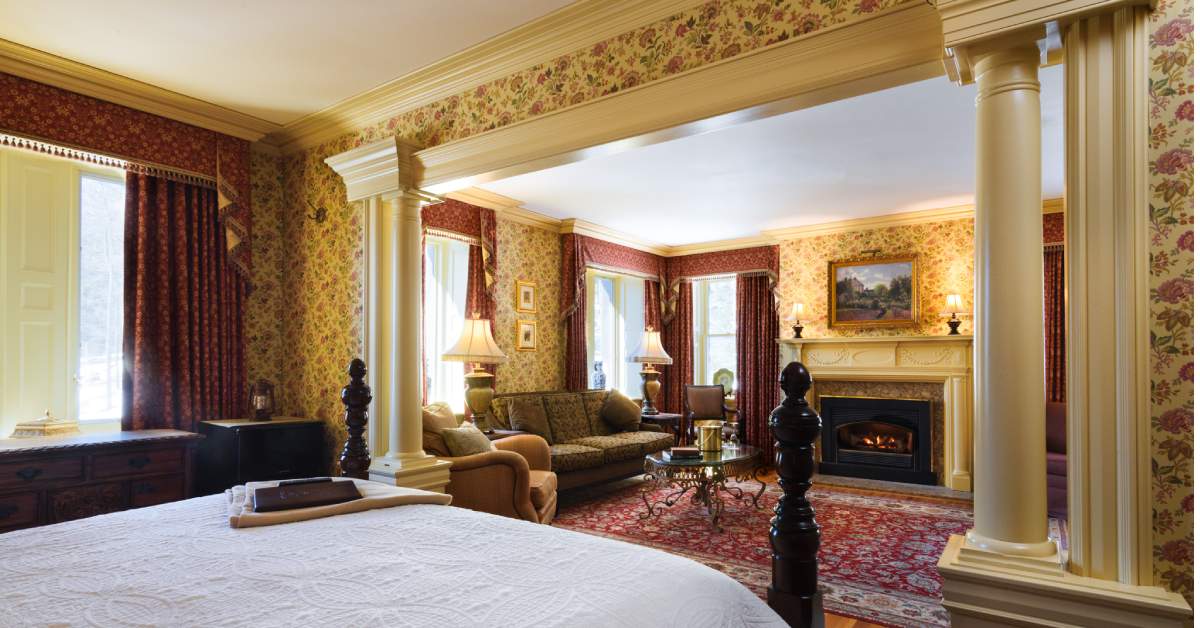 The Inn at Erlowest in Lake George is a historic and luxurious lodging property that oozes the essence of romance. Located on the western shore of Lake George, the inn boasts stunning lake and mountain views, providing the perfect backdrop for a romantic and relaxing getaway. The inn itself is a beautifully restored stone mansion with modern amenities and thoughtful touches.
The Inn at Erlowest offers a range of luxurious accommodations, and many of the rooms feature fireplaces or private, lake-view balconies. It also features a farm-to-table gourmet dining experience at the on-site restaurant. The inn offers a B&B Package, which includes overnight accommodations in a king suite and a delicious breakfast the next morning.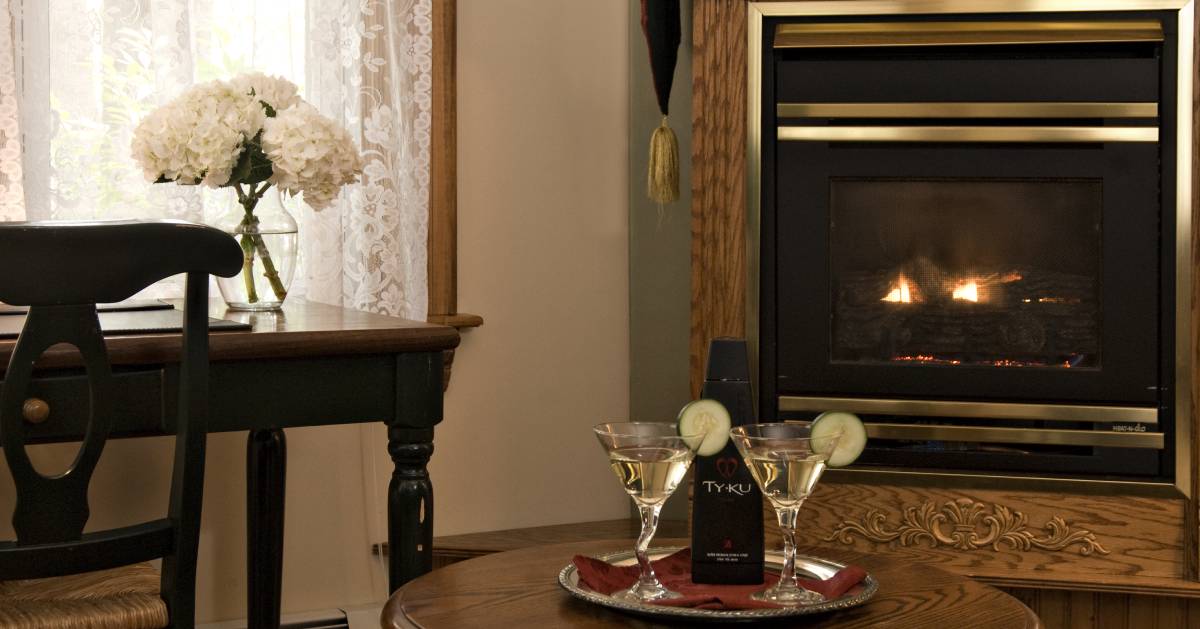 The historic Lamplight Inn Bed & Breakfast can be found in Lake Luzerne, a quaint town just 20 minutes from Lake George. The Lamplight Inn consists of two buildings, the 1890 Victorian and the Carriage House, each with its own charms and personality. And, they both include suites with Jacuzzis and fireplaces!
When you're not snuggling up with your sweetie by the fire, you might sit together on the wraparound porch or walk around the spacious property and check out the perennial garden.
A stay at Lamplight Inn also includes an incredible breakfast with a number of choices, and they always offer a delectable special with the meal, like Belgian waffles or French toast.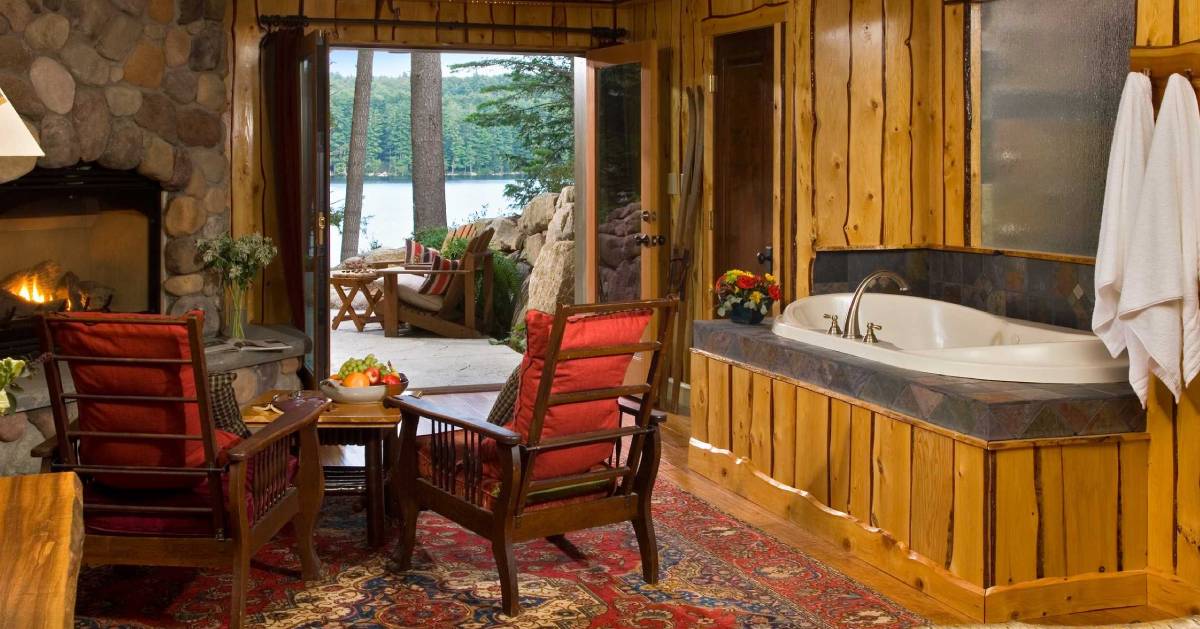 The exquisite Fern Lodge is located in Chestertown right on Friends Lake. While Lake George is of course pristine and beautiful, you're likely to have a much more intimate experience with your significant other on the lesser-known Friends Lake.
Get away from it all with your loved one at this incredible bed and breakfast with stone fireplaces, king size beds, and a multi-course breakfast. If you're staying at Fern Lodge for an anniversary, contact them ahead of time to make the experience even more memorable - they can arrange flowers according to your budget or have a special bottle of champagne ready in your room at your arrival.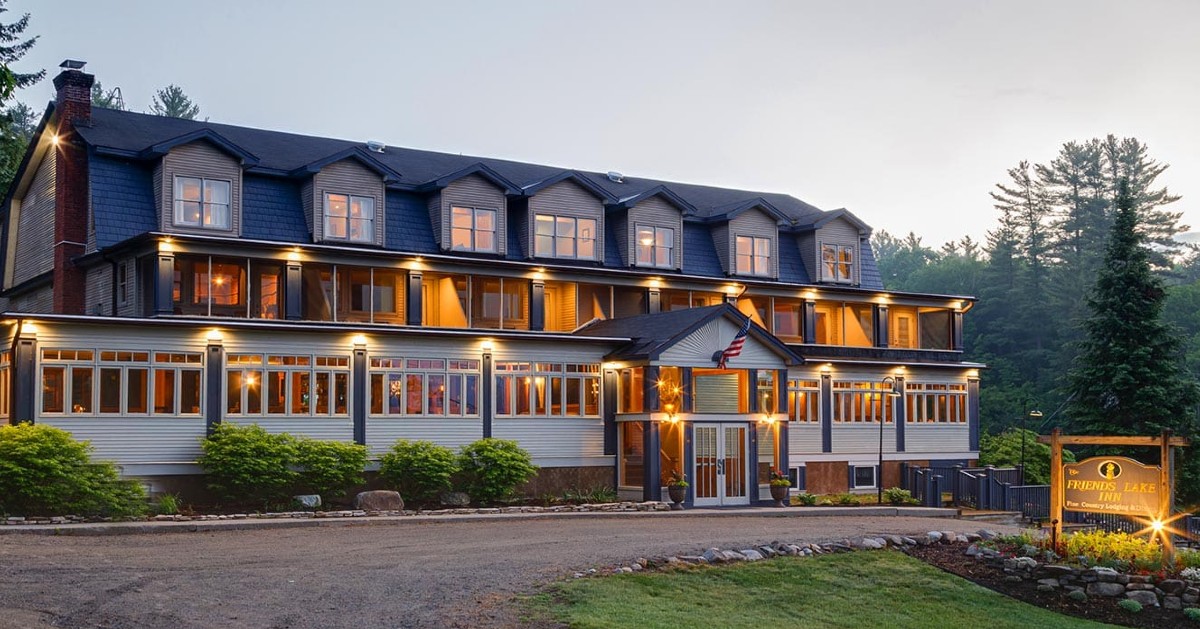 Also located in Chestertown, the Friends Lake Inn is a triple-threat with upscale accommodations, on-site dining, and private nature trails that are available year-round. They offer packages and specials catered to couples to better enhance your stay, like Romance Dining Packages, Massage Packages, and Anniversary Packages.
Perfect for an adventurous couple, Friends Lake Inn gives you access to Friends lake, complimentary kayak and canoe rentals, snowshoe rentals, and miles of hiking and snowshoeing trails.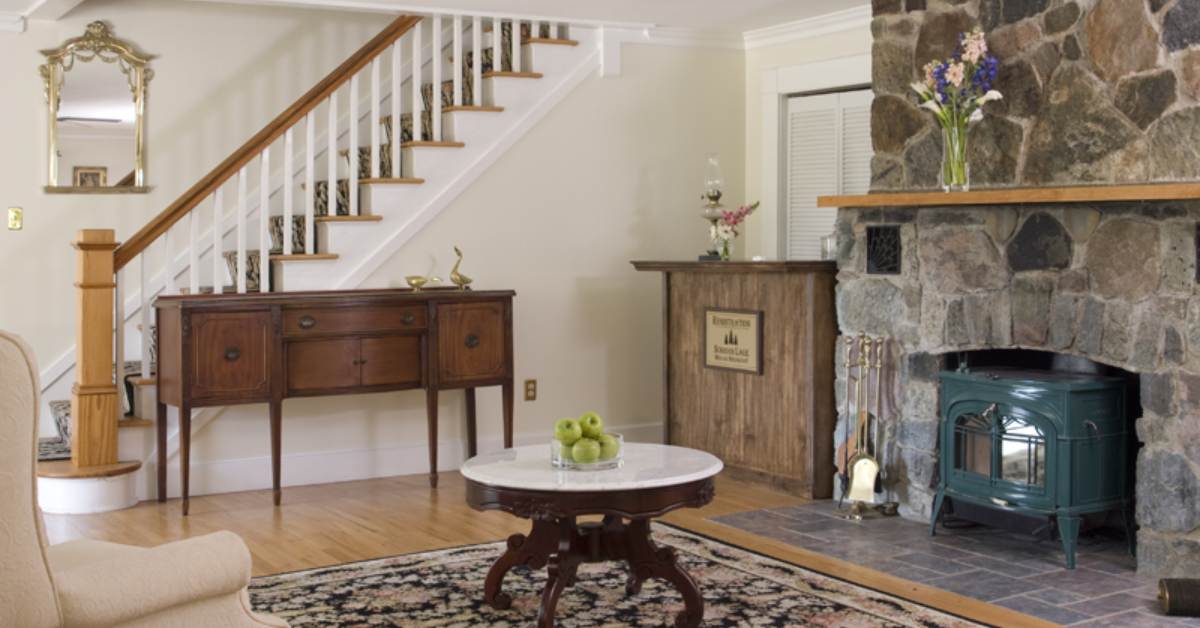 A memorable Adirondack getaway awaits at the Schroon Lake Bed & Breakfast, which is open from May - October. The bed and breakfast was built in the 1920s and is centrally located to be a luxurious home base for all your adventures. They offer four elegantly appointed guest rooms with private baths that will make you feel pampered during your stay. In the morning, you can look forward to a gourmet farm-to-table breakfast.
Best of all, you'll be just 1/8 of a mile from the Adirondack Northway, so you can easily hop in the car and head north to the Village of Schroon Lake or south to Lake George.