From Vision to Reality: The Story Behind McEnaney's Lincoln Log Colony in Lake George
Content sponsored by McEnaney's Lincoln Log Colony
There's a reason Lake George has captured the hearts of people for centuries. The lake's crystal clear waters and natural surroundings of Adirondack mountains are unique and have attracted all kinds of visitors, from early settlers to today's tourists.
In the Town of Lake George, one local resort, McEnaney's Lincoln Log Colony, was built over 70 years ago as a place where people could bring their family and experience what makes this area so special. To find out more about the story behind this property, we spoke with Nancy Reuss, the granddaughter of Lincoln Log Colony founder Edwin J. McEnaney.
Powered by Family: A Little Background on Lincoln Log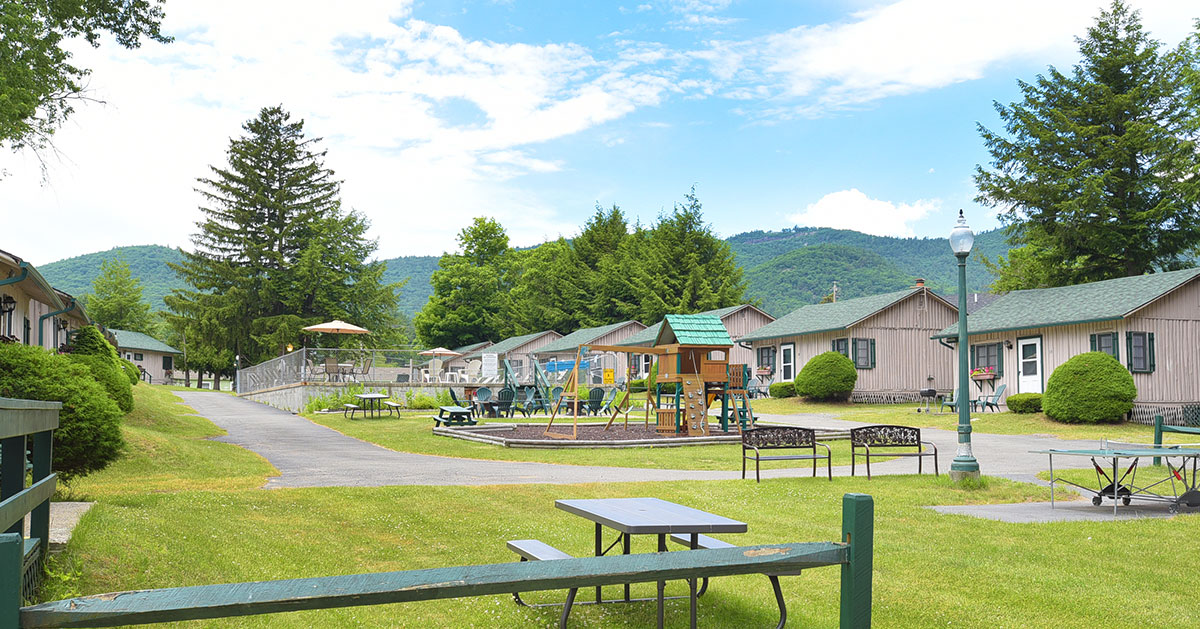 Nancy is the oldest of four children, which include Kathy, Bob, and Diane. All four help out at Lincoln Log Colony, as their mother, Jean Agnes McEnaney Flacke, is the current owner and main manager. According to Nancy, Jean has been involved with the Lake George resort from the beginning. In fact, she, her brothers, and friends acted as the "mop and bucket brigade" every Saturday morning to clean the cottages.
"She was there when her father, Edwin J. McEnaney, first sketched out his vision of a cottage colony where families could come up and enjoy the Adirondacks," Nancy explained.
Although Jean is the most familiar face for returning guests these days, ownership at Lincoln Log Colony has changed over the years, but remained within the family. The story begins with Edwin, who aimed to make his vision a reality back in 1946.
One Man's Vision for a Lake George Cottage Colony
"My grandfather was an interesting man," Nancy told us. "He ran a home heating oil company in Albany, McEnaney Oil, and in his spare time worked on his projects in Lake George, which included the Fort William Henry Corporation as well as his beloved Lincoln Log Colony."
Edwin J. McEnaney, nicknamed Babe, was a very successful entrepreneur who fell in love with Lake George during one ride through the region. Edwin began to bring his family up to the lake as a summer retreat, and he would even purchase a small cottage to stay in.
However, Lake George didn't just capture his heart, but also his imagination. He recognized both the beauty and value of the area, and desired to own his business there, a cottage colony. For him, visits to Lake George allowed you to enjoy nature, especially if you stayed in a private cottage nestled among the trees.
To build this cottage colony, Edwin hired local skilled artisans who constructed all of the cottages from 1946-47. The lodging property opened in 1948 and welcomed guests who wanted an escape from city life. People knew Lake George was at the entrance of the Adirondacks, and Lincoln Log Colony offered the ideal getaway accommodations.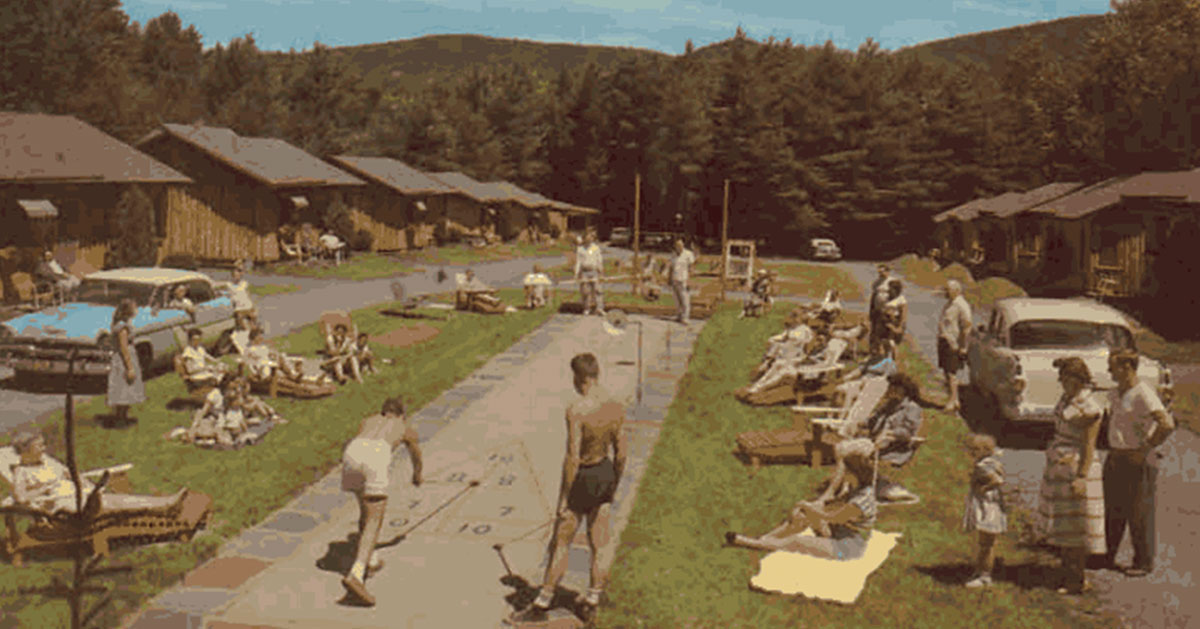 How Lincoln Log Became a Woman-Owned Business
The new cottage colony had a successful first decade of business, but tragedy struck when Edwin passed away from a heart attack in his early 50s in 1958. This left Edwin's widow (and Nancy's grandmother), Agnes McEnaney, as the sole owner.
Soon after in the 1960s, their daughter, the aforementioned Jean Agnes McEnaney Flacke, assumed ownership. During our talk with Nancy, she revealed that her mother Jean "was 15 when the cottages were built and spent her summers cleaning and checking in guests." Jean grew up around the property, and when it was time, she was ready to manage it.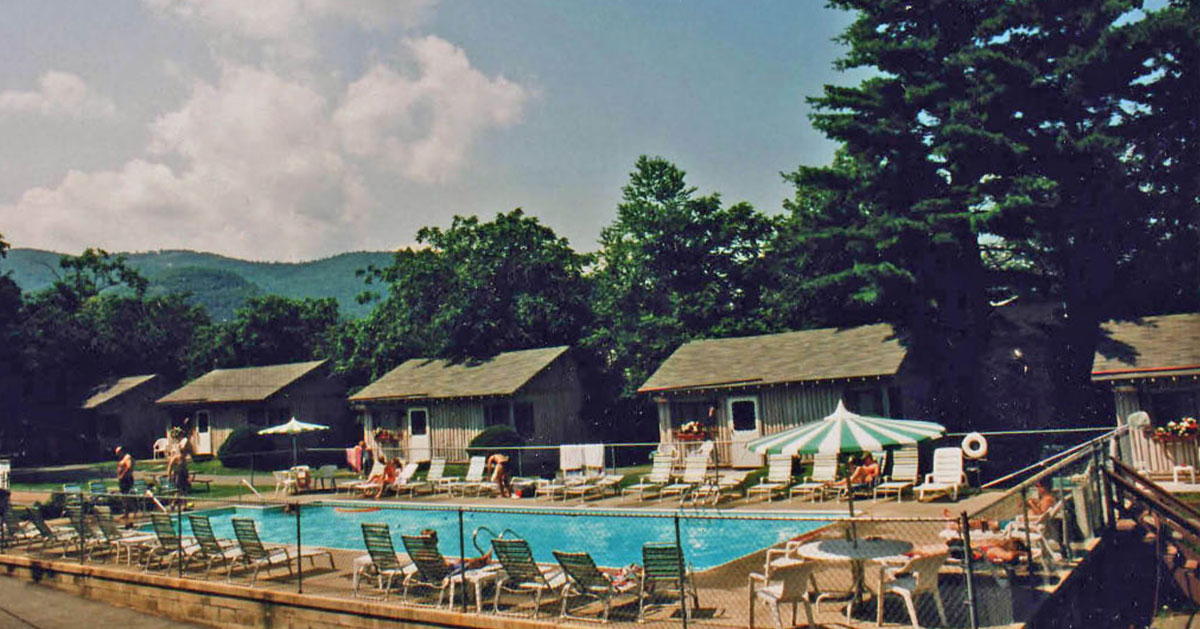 Jean focused on raising her four kids and operating Lincoln Log Colony, and her husband Bob Flacke led the Fort William Henry Corporation. At the time, Nancy and her siblings performed small duties like delivering messages and cleaning the cottages.
Today, Jean is still the glue that holds everything together, and Nancy, Kathy, Bob, and Diane help in various ways, from marketing to tech assistance. It's truly a business that's powered by family.
The Perfect Blend of Cozy Cottages & Resort Fun
For people interested in staying at Lincoln Log Colony, Nancy described how there are "16 individual housekeeping cottages, three apartment suites, and eight motel efficiencies. All have full kitchens, and the property is only a 10-minute walk to the lake, and mere minutes to Lake George Village."
As the cottages have been around since the beginning, Jean Agnes and her family continue to update them and ensure they are equipped with modern amenities, have new towels and sheets, and are as cozy as possible. Each one is heated, carpeted, and features two or three bedrooms - the perfect size for a small family.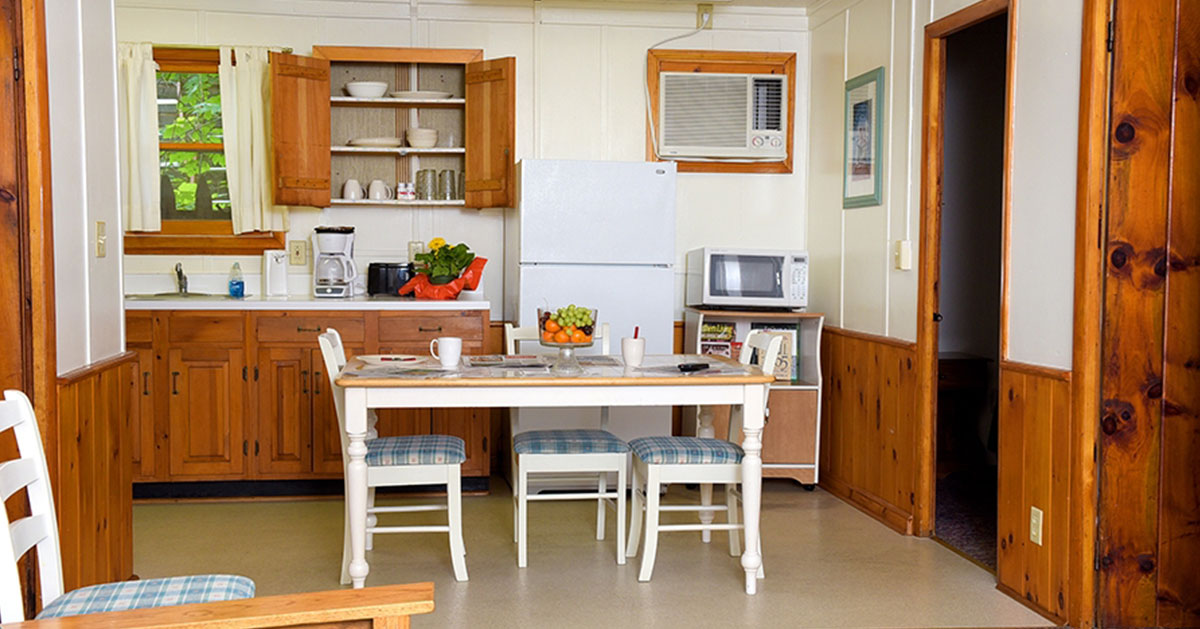 In addition, guests will find plenty of on-site activities during their stay. Lincoln Log Colony offers ping-pong, swings, shuffleboard, access to the Warren County Bikeway, a fire pit seating area, and a 20' x 54' swimming pool with a large sun patio. If you're looking for summer fun or relaxation, you can do it all at this Lake George cottage colony.
Welcoming Guests New & Old, Year After Year
Every year, Lincoln Log Colony sees guests from around the world who want to experience the region's beauty. "What makes Lincoln Log Colony special is that every family has their own log cabin to live in," Nancy said. Sometimes, groups of families come together and stay in two, three, or four cottages, making their own little cottage community at the property.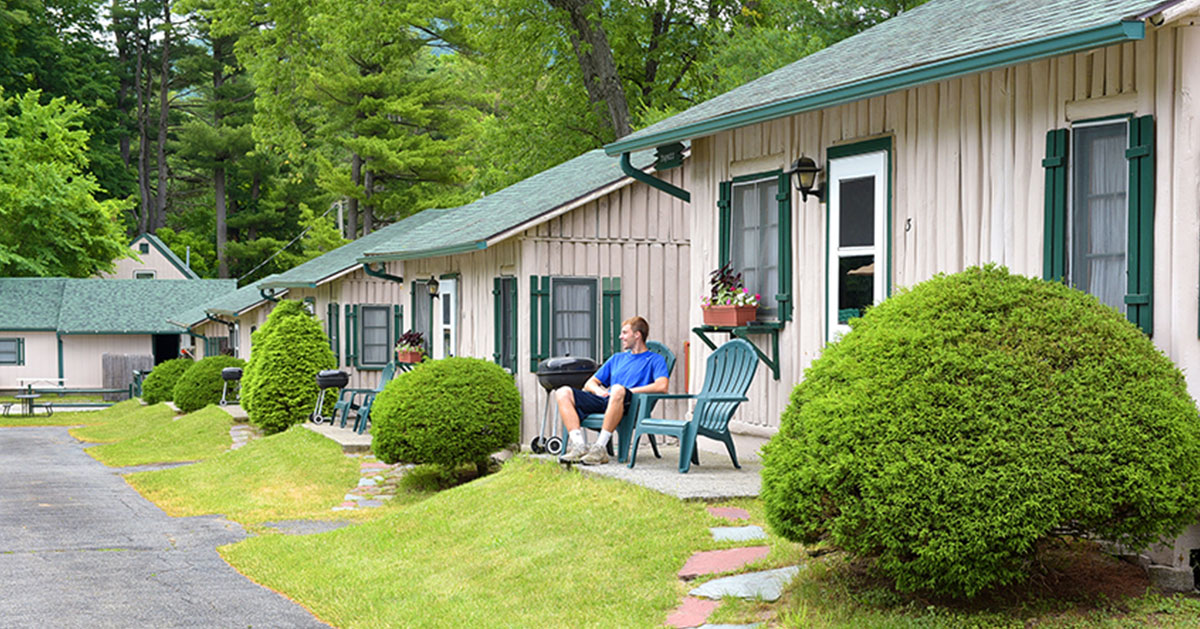 The cottage colony has had some repeat customers for over 50 years, as well as third and fourth generation visitors. Whether you're a new or returning guest, you're welcomed as part of the Lincoln Log family.