Lake George JOBS
Lead Systems and Storage Engineer
Albany, NY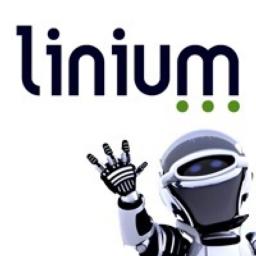 Established, employee-centric company seeks an experienced Lead/Senior Systems and Storage Engineer.
Work a company that cares about and supports its employees in a pleasant work environment!
Solid benefits!

Overview:
• Providing first level support. Act as a front-line interface to users, accepting trouble tickets and dispatching them to the appropriate Systems and Storage Administrators. Provide technical leadership to Systems and Storage administrators or others of equivalent seniority.
• Performing daily monitoring, coordinating upgrades and maintaining ongoing performance tuning. Perform daily systems monitoring, verifying the integrity and availability of all hardware, server resources, systems, and key processes, reviewing systems and application logs, and verifying completion of scheduled jobs. Perform daily backup operations, ensuring all required file systems and systems data are successfully backed up to the appropriate media, and sent off site as necessary
• Monitoring equipment, developing and maintaining installation and configuration procedures. Maintain data center environmental(s) and monitoring equipment. Initiates new responsibilities and helps to plan for the future of the site/network. Guides Systems and Storage administrators.
• Participating in and recommending systems standards. Create and maintain documentation for all processes and procedures. Contribute to and maintain systems standards. Research and recommend innovative, and where possible automated approaches for systems administration tasks. Establishes/recommends policies on systems use and services.

Successful candidates will possess the following skills and experience:
• Bachelor (4-year) degree, with a technical major, such as Engineering or Computer Science preferred
• Minimum 5 years of systems administration experience required.
• Previous experience in customer support, computer operations, systems administration, or another related field required.
• Prior experience working in a high pressure, highly flexible environment against both short and long-term requirements.
• Experience in systems support role managing Windows Servers, Microsoft core system infrastructure technologies including but not limited to share and NTFS security concepts, Active Directory, Group Policy Objects, Exchange, Certificate Authorities, PKI, LDAP/LDAPS, Microsoft DNS, SQL, Unix/Linux installation and system administration concepts including disk and network administration, NFS administration, Virtualization, VMware, VMware Site Recovery Manager, vCenter, Citrix XenApp and XenDesktop.
• Pluses: Knowledge of Cisco Nexus, Brocade, FC, NFS, CIFS, ISCSI, Storage Area Networks (SAN), Network Attached Storage (NAS), Commvault Backup & Recovery is desired.

To apply directly to this position please visit the following link:
https://tinyurl.com/y7auhm4t

Why Work With Linium?
Looking for a job is difficult; we're here to make it easier for you. How? We search for opportunities in our extensive database of openings, schedule interviews, and follow up with employers, opening doors and saving you valuable time. We help perfect your resume, sharpen your interviewing skills, and guide you through the complex hiring process. We have the flexibility and technology to work with you on your schedule, day or night, in person or online. We always treat you with the care and respect you deserve. And we don't stop until you succeed, which means finding not just any job, but the right job.

Visit us at www.liniumrecruiting.com or on Glassdoor, LinkedIn, Facebook, Twitter, or Instagram

CONFIDENTIAL | COMPASSIONATE | COMPLIMENTARY SERVICES

For more details on this role contact:
Amy Alvarez, Director, Talent Acquisition @ 518.689.0706 or amy.alvarez@linium.com

Linium is a proud winner of Inavero's 2018 Best of Staffing® Client Award & named by Forbes as one of America's Best Professional Recruiting Firms

As an Equal Opportunity / Affirmative Action Employer, by choice, Linium will not discriminate in its employment practices due to an applicant's race, color, creed, religion, sex (including pregnancy, childbirth or related medical conditions), sexual orientation, gender identity or expression, age, national origin, marital status, citizenship, physical and mental disability, criminal record, genetic information, predisposition or carrier status, status with respect to receiving public assistance, domestic violence victim status, a disabled, special, recently separated, active duty wartime, campaign badge, Armed Forces service medal veteran, or any other characteristics protected under applicable law.

Walk Ins Always Welcome!
Click here to apply to this job