Glazed Ham With Apricots Recipe
Enjoy this glazed ham recipe!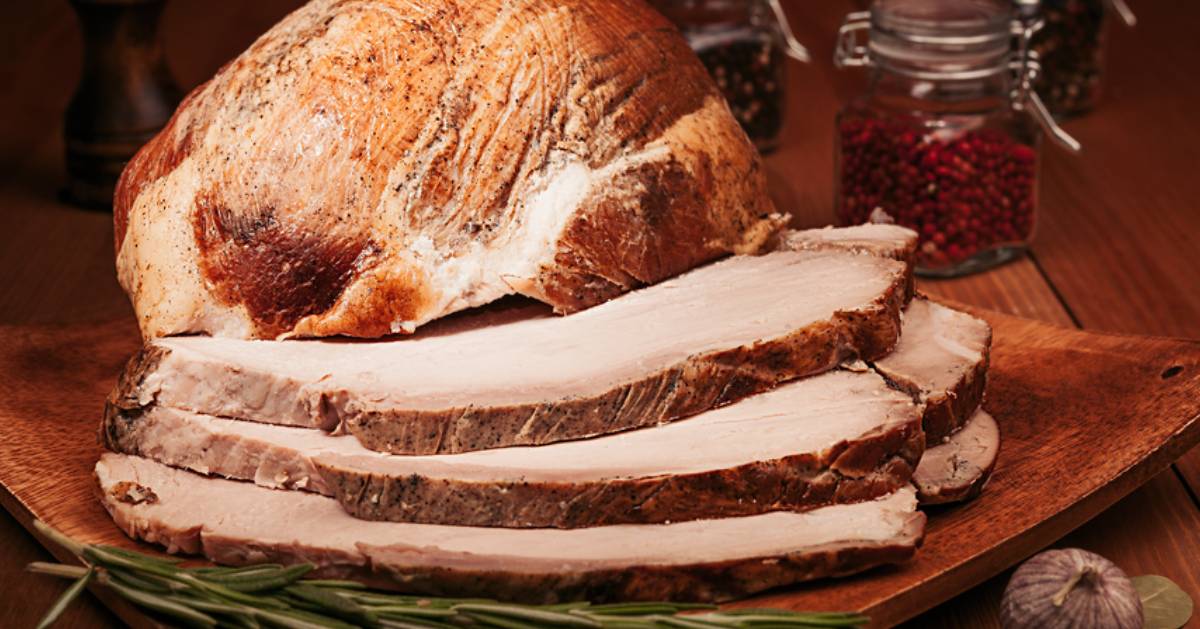 Ingredients:
1 (7-pound) fully cooked bone-in smoked half ham
1 package(s) (6-ounce) dried apricot halves
2 tablespoon(s) whole cloves
1/2 cup(s) orange marmalade or apricot jam
2 tablespoon(s) country-style Dijon mustard with seeds
Directions:
Preheat oven to 325 degrees F. With knife, remove skin and trim all but 1/8 inch fat from ham. Secure apricots with cloves to fat side of ham in rows, leaving some space between apricots.
Place ham, fat side up, on rack in large roasting pan (17" by 11 1/2"); add 1 cup water. Cover pan tightly with foil. Bake 2 hours.
After ham has baked 1 hour and 45 minutes, prepare glaze: In 1-quart saucepan, heat marmalade and mustard to boiling on medium-high.
Remove foil from ham and carefully brush with some glaze. Continue to bake ham 30 to 40 minutes longer or until meat thermometer reaches 135 degrees F, brushing with glaze every 15 minutes. Internal temperature of ham will rise 5 to 10 degrees F upon standing. (Some apricots may fall off into pan as you glaze.)
Transfer ham to cutting board; cover and let stand 20 minutes for easier slicing. Slice ham and serve with apricots from pan.