Follow These 4 Tips For A Stress-Free Holiday Season
The holiday season is supposed to be a time of love, appreciation, and joy. Unfortunately, nothing can put a damper on these emotions quicker than stress and frustration. For many of us, the holidays are some of the most stressful times of the year, and it's easy to feel overwhelmed. However, if you keep the following 4 tips in mind, having a fun and enjoyable holiday is possible.
1. Plan Ahead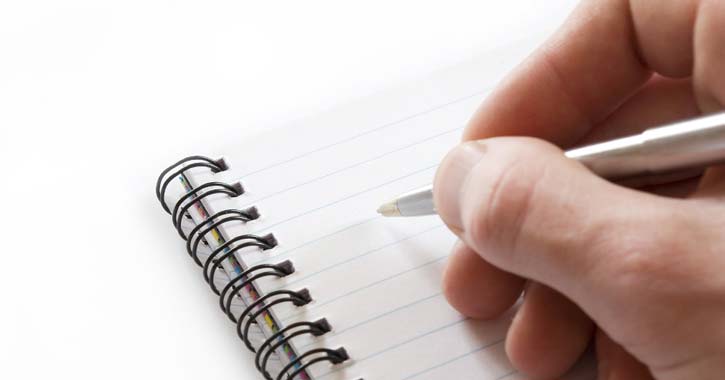 There is one simple way you can control your holiday stress: plan ahead! The more prepared you are, and the more you do in advance, the less you'll have to worry about as the major holidays approach.
Knowing what's going on and what you need to do ahead of time will give you the leisure to work at your own pace and be satisfied with the results. Find out when family and friends are free this holiday season, try planning your family gatherings now, and mark your calendar.
In addition, a checklist is a great way to keep everything documented - your goals, ideas, gifts, etc. Cook food ahead of time, label it, and freeze it. Be sure to send your holiday cards early. If you start to feel overwhelmed, delegate responsibilities. Your kids can help you write and sign cards, and the whole process will run much faster with more hands. Keep your lists and notes to make next year even easier.
2. De-Stress Your Spending
When shopping or dealing with money in general during the holidays, it is essential to make a plan and stick to a budget. Planning beforehand can help you catch yourself spending too much, and from there you can decide which gifts and prices are unnecessary and extravagant.
If you have a large extended family, draw lots or organize a Secret Santa so that each family buys for one other family, or that each pair of adults gives to one niece or nephew. Everyone will still be giving and receiving, but it'll make the whole gift giving process easier.
When shopping, start early and don't rush. You don't want to be out shopping among crowds of people when the holiday is just days away. Or, spend some time browsing online retailers and see if you can purchase everything you need in a few orders.
If you do go out shopping, once you've purchased what you came for, go home! The longer you dally after a shopping spree, the more likely you are to spend more. Besides, you still have a lot of wrapping to do - better go home and start sooner rather than later.
3. De-Stress Your Diet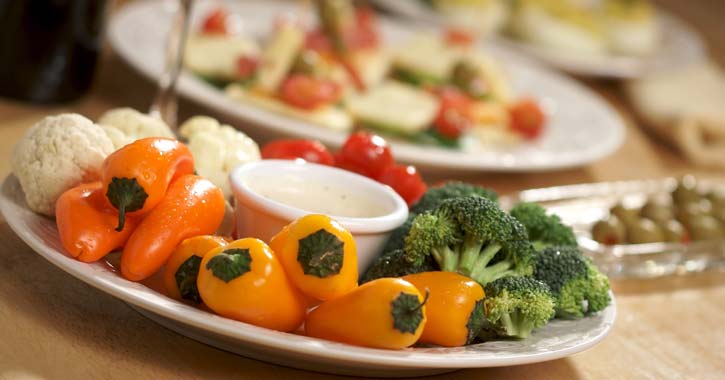 We all like to maintain a routine, healthy eating plan. However, the holidays always seem to disrupt this pattern with baked goods, parties, and candy. Luckily, there are several healthy and satisfying food options to try during the holiday season.
Start your search for healthy recipes by checking family cookbooks and seeing what's available online. Giving the extra effort to be completely healthy or at least offer less fattening alternatives will be highly appreciated by your guests, even the anti-dieters, because it will all still be delicious.
Outside of the kitchen, it can seem very difficult to find healthy choices for snacks to serve during a family gathering or holiday party. It's perfectly fine to have holiday cookies on the table, but you can also swap other unhealthy snacks with healthier choices. Avoid the cheeseballs (and football party snacks) and instead try a succulent shrimp platter, uncooked vegetables, hummus, and other satisfying delights.
4. Keep Things In Perspective
In the end, the holidays aren't about gifts, food, money, or planning every little detail. The holidays are all about the nostalgia, the warmth, and the memorable time spent with your loved ones.
Throughout your stress-relieving journey to create the best possible holiday season, remember the overarching key to the season: have fun. Remember what this holiday means to you, and always keep that in mind. Plan ahead for the holidays and enjoy them!