Illuminate Your Holidays at Lite Up the Village in Lake George
November 30, 2019
What better place is there to kick off the holiday season than the shores of beautiful Lake George? Each year, the Village comes together to present one of the magical and dazzling events of the holidays - Lite Up the Village!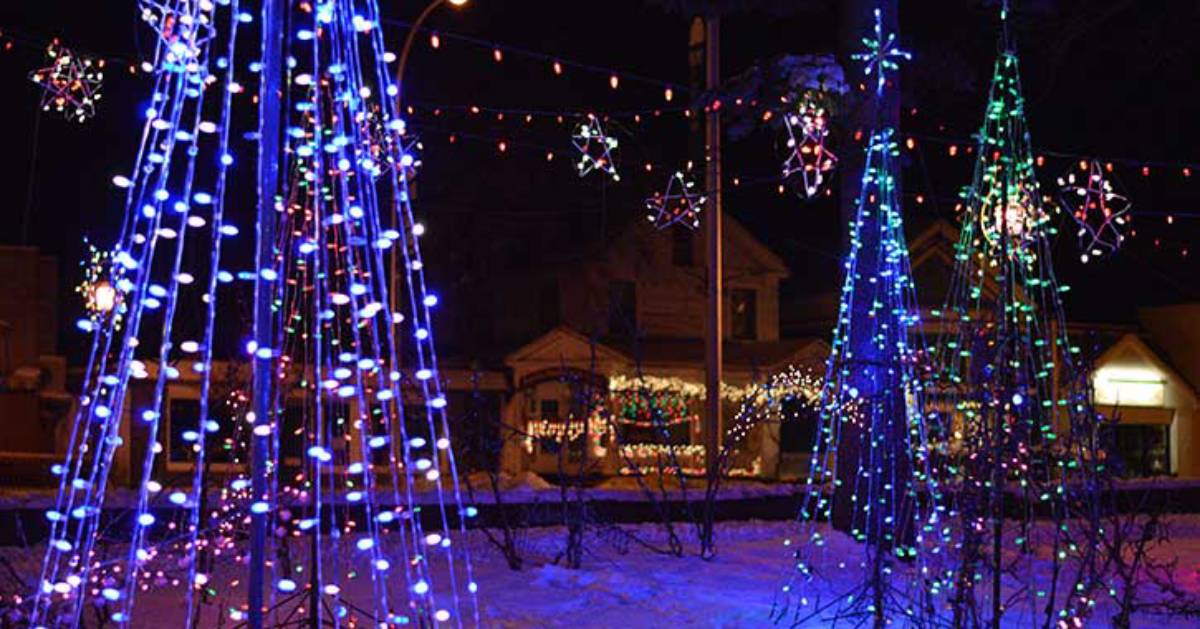 It's Time to "Lite Up" Your Night With Holiday Cheer
On Saturday, November 30, 2019, Lake George Village will transform as over 3,500 light displays throughout Shepard Park are turned on all at once, bringing holiday cheer to families and visitors.
Stay tuned for 2019 information as it becomes available! For an idea of what to expect, check out last year's details:
2018 Lite Up the Village
Lite Up the Village has become the community's premier holiday tradition, attracting 2,500+ people to the village last year with even more expected in 2018.
All the festivities are free to attend, and the event will begin at 3:30pm in Shepard Park with Bobby Dick and Susie's family-friendly holiday show and a hilarious performance by local magician/balloon twister Mr. Twisty.
At approximately 6:00pm, everyone will gather in Shepard Park to count down to the lighting of thousands of light displays. Soon after, a spectacular fireworks show over the lake will light up the night sky. The holiday season has officially begun!
Enjoy the 2018 Lighted Fire Truck Parade & Festivities
Lite Up the Village doesn't end after the holiday light displays are turned on. Make your way to the village streets for the 2nd annual Holiday Lighted Fire Truck Parade. Come see all the colorfully decorated vehicles from local fire companies as they compete for cash prizes.
Not only that, but Santa Claus himself will make his grand entrance in Lake George during the parade. When the parade ends, kids can meet Santa at the Lake George Firehouse and tell him their Christmas list.
Throughout the celebration, there will also be free s'mores around the fire pits, hot chocolate and coffee, cider doughnuts, and much more. Attendees are only asked to bring a new toy to donate to the "Toys for Girls and Boys" program.
Lite Up the Village is one of the most anticipated holiday events in Lake George. For more information on this celebration, call the Village of Lake George at (518) 668-5771.
« Back to Annual Holiday Events