Lite Up The Village 2018
Bring the kids and watch as Lake George Village comes alive with colorful lights for the holidays during Lite Up The Village 2018 on Saturday, November 24.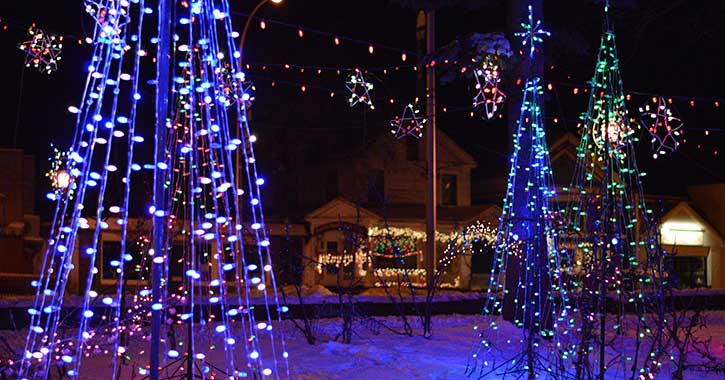 Festivities begin in Shepard Park at 4:00PM with pony rides and live music with Bobby Dick and Suzie Q. Mr. Twistie will take the stage and entertain kids at 4:45PM.
The countdown to the lighting will begin at approximately 6:00PM, and then a switch will be flipped turning on more than 30,000 holiday lights. This will be followed by a fabulous fireworks display over the lake at 6:10PM. The holiday season is officially here!
Following the fireworks, a holiday light parade will begin featuring illuminated vehicles from more than 11 area fire departments. Santa will arrive during the parade, and he'll head to the Lake George Firehouse to meet with children afterward.
Throughout the celebration, there will be free s'mores around the fire pits, hot chocolate and coffee, cider doughnuts, and merchandise for sale.
Lite Up The Village is one of the most anticipated holiday events in Lake George. It's a wonderful event for families, and best of all, it's completely free!
For more information, call the Village of Lake George at (518) 668-5771.