Illuminate Your Holidays at Lite Up the Village in Lake George
November 26, 2022
What better place is there to kick off the holiday season than the shores of beautiful Lake George? Each year, the Village comes together to present one of the magical and dazzling events of the holidays - Lite Up the Village!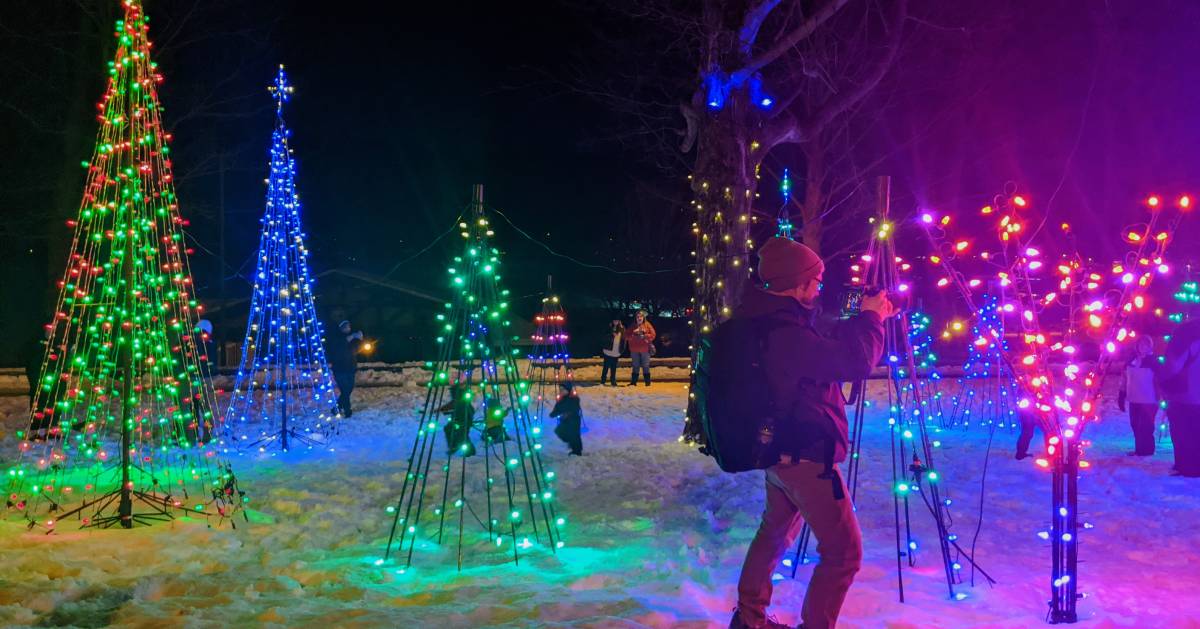 It's Time to "Lite Up" Your Night With Holiday Cheer
Every year, the Village of Lake George is lit by thousands of lights to celebrate the holiday season. This completely free event in Shepard Park will feature horse-drawn carriage rides, refreshments, and more beginning at 3:00 p.m.
This year's event has been expanded to accommodate the thousands expected to attend to celebrate the illumination of over 10,000 lights, displays, and holiday decorations.
Live Music, Ugly Sweater Contest & Musical Performances
Bobby Dick and Susie Q will hold a family-friendly holiday sing-along at 4pm followed by the area's popular Richie Ortiz.
The Adirondacks Ugly Sweater Contest will take part at 5:30pm. Last year, over 70 people competed. This year, the Village has added a children's division for anyone 13 and under. The winner will receive a $100 gift certificate.
The Gem Theater Dancing Witches are scheduled to entertain at 5:45pm followed by a community singalong with Bobby Dick, Susie Q, and Rich Ortiz.
The planned illumination throughout the entire Village takes place at approximately 6:30pm, signaling the start of a giant fireworks show over the lake.
Fire Apparatus Holiday Light Parade, Community Band & Hot Chocolate
The Village's Fire Apparatus Holiday Light Parade kicks off at 7pm. Over 15 fire departments are expected to compete for cash prizes awarded at a free refreshment hour at the Lake George American Legion. Santa Claus and Mrs. Claus will arrive in the parade and stay at the Lake George Firehouse to greet all the children and hear their wishes.
The Lake George Community Band will play a short holiday concert to cap off the evening's festivities at the firehouse as well.
Lake George Village merchants will be offering special sales all day as well as refreshments.
Students from the Lake George Teen Center will serve hot chocolate at the park and member of the Lake George Winter Carnival will be passing out information for their upcoming event.
Additional Details to Know
Village meters will be suspended for the special weekend on Saturday and Sunday.
Bring a donation for Marines Toys for Tots!
This is one of the most anticipated holiday events of the season in Lake George. The show goes on rain, snow, or shine. Enjoy making holiday memories in this special place!
« Back to Annual Holiday Events