Top 5 Reasons Why You'll Love Glamping at Huttopia Adirondacks Near Lake George
Looking for a stress-free camping experience that the whole family will love? Escape to Huttopia Adirondacks, a premier glamping resort near Lake George. Glamping combines all of the outdoor fun of camping with comfy beds and stylish amenities - perfect for families who need a break from everyday life. Read on for our top five reasons why you should stay at Huttopia.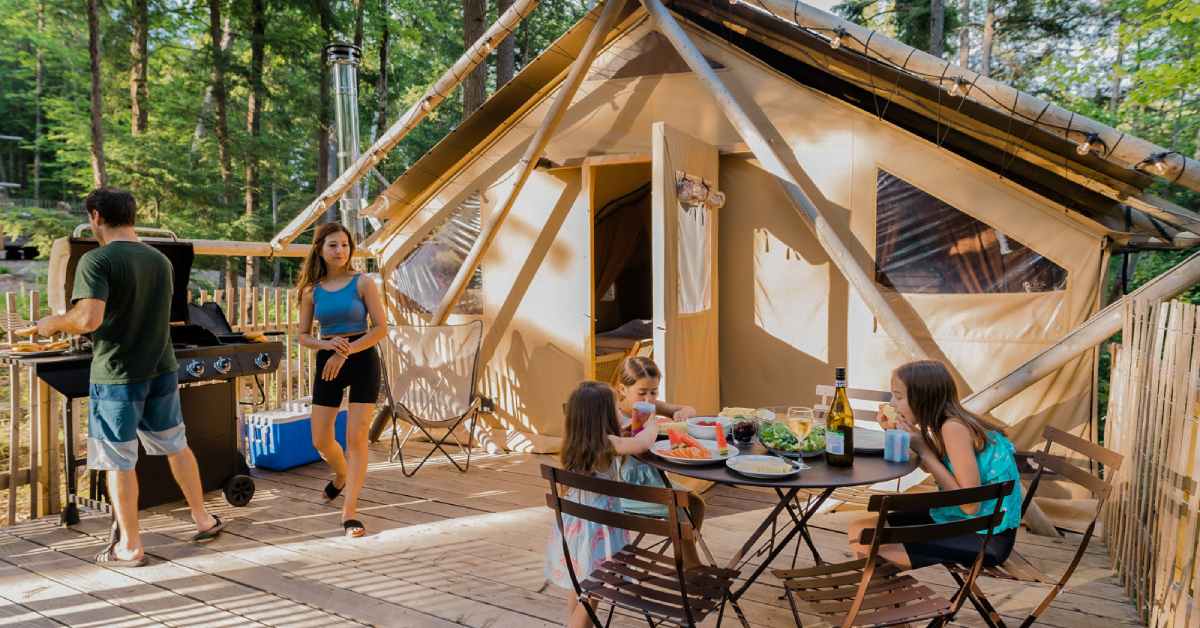 Immerse Yourself in the Heart of Nature
Huttopia Adirondacks is located in a secluded forest setting where you can breathe in the fresh mountain air, soak up the area's natural beauty, and enjoy your time together with family and friends. The property is spread out over almost 300 acres with miles of woodlands surrounding it, guaranteeing you'll feel a sense of peace during your stay.
Take the Stress Out of Vacation Planning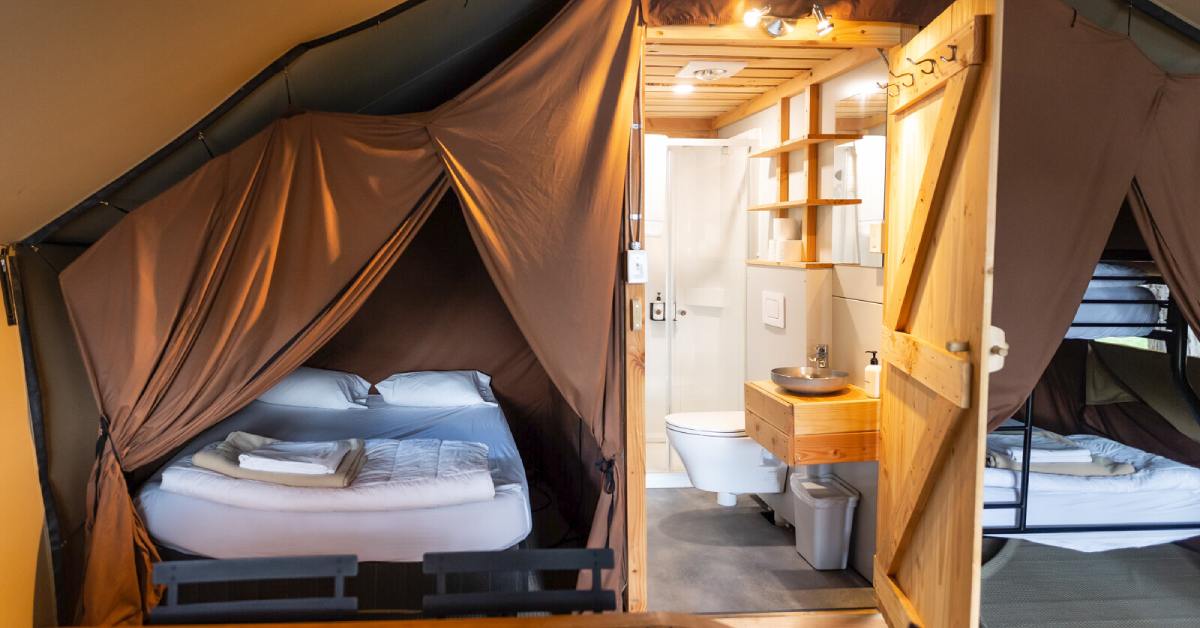 Spend less time pitching a tent and more time relaxing when you take the family to Huttopia Adirondacks. Upon arrival, your private wood and canvas tent will be all ready for you to settle in. With real beds, bathrooms, showers, camp kitchens, and other amenities available depending on the campsite you book, this is an ultra-convenient option for parents and their children.
Find the Perfect Tent for Sleeping Under the Stars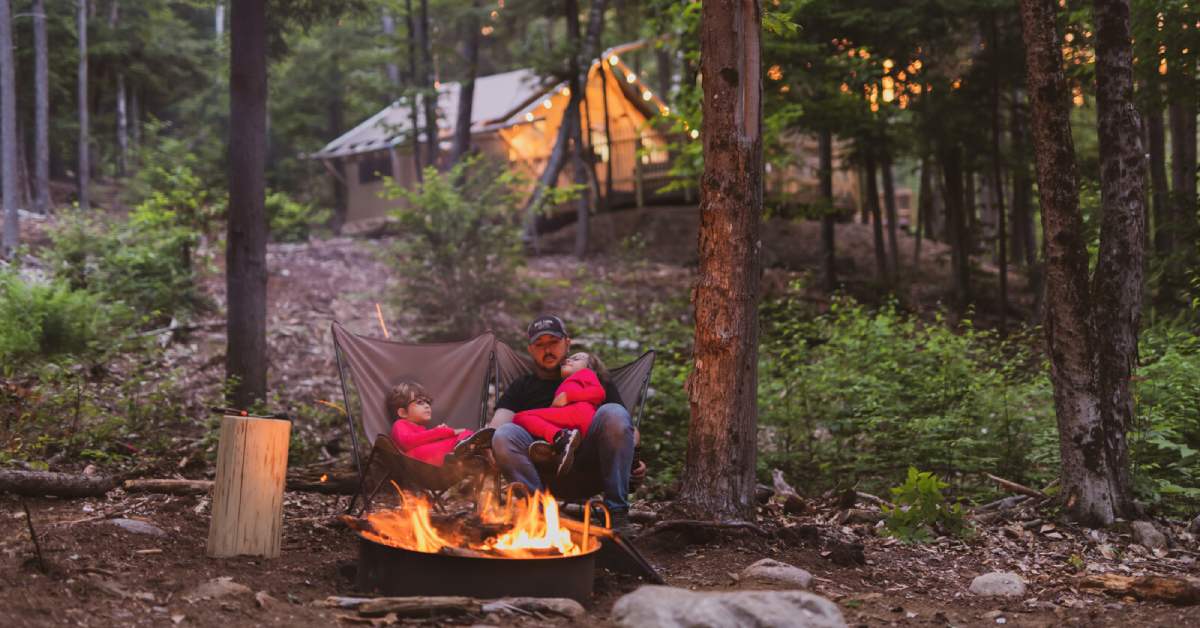 Speaking of their campsites, Huttopia features multiple tent configurations to accommodate couples, families, and other groups who want to sleep under the stars in the Adirondacks. Their Trappeur Duo tents are the ideal choice for couples on a romantic getaway, while the Trappeur+ and Canadienne tents can hold up to five guests at a time. No matter which one you decide on, you'll feel right at home in the great outdoors.
Let the Fun Begin With Indoor & Outdoor Activities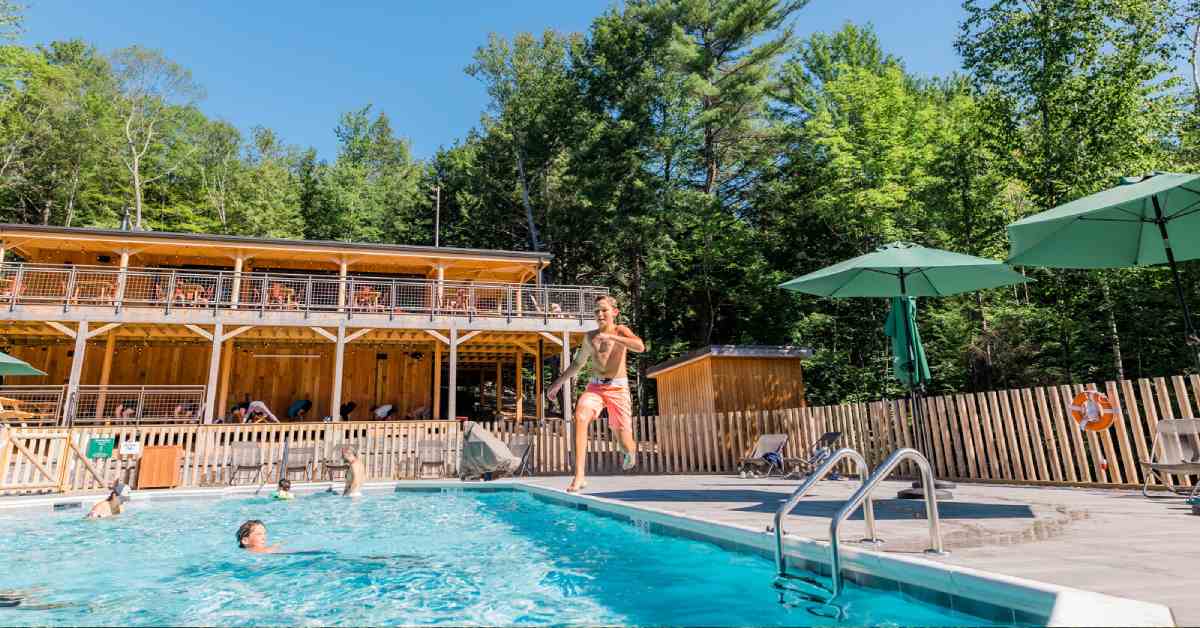 Guests at Huttopia can look forward to more than just comfortable accommodations. This ready-to-camp resort is a true basecamp for adventures and activities. You can swim in the outdoor heated pool, visit the central lodge for board games, outdoor yoga, arts and crafts, and other free things to do, grab a bite to eat at the café-bistro, or check out some of the hiking trails. At the end of the day, you can get a good night's rest back at your furnished tent.
Experience the Lake George Area
Although you can enjoy peace and privacy at Huttopia Adirondacks, one of the advantages of staying here is that you'll be just minutes away from everything Lake George Village has to offer. Bring your vacation up a notch by cruising on the lake, shopping along Canada Street, sipping drinks near the waterfront, or attending one of the village's many events and annual festivals.
Huttopia Adirondacks is open from May 11, 2023 through October 15, 2023, and they are conveniently located in Lake Luzerne just 2.5 hours south of Montreal and 3.5 hours north of New York City. If you're ready to create new memories with loved ones, then start planning your next Lake George area vacation today!
Book your getaway at Huttopia >>