Lake George Music Festival 2019
Thrilling Performances. World-Class Musicians. Lake George's premier music and arts festival and artist retreat for gifted young professionals and celebrated artists!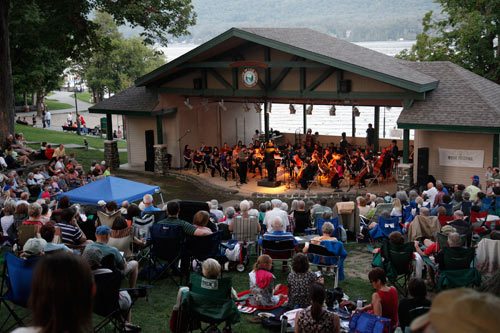 Voted "Best Annual Event" in 2015, the Lake George Music Festival has brought together professionals, current students or faculty, or alumni from many prestigious institutions including the Czech Philharmonic Orchestra, the Philadelphia Orchestra, the symphonies of Atlanta, Charlotte, Richmond, Kansas City, New World, Dallas, Detroit, San Antonio; the Pittsburgh Opera, the Ying Quartet, Astral Artists, Young Concert Artists; and nearly every music conservatory in the nation including the Curtis Institute of Music, the Juilliard School, and the Eastman School of Music.
2019 will feature an innovative line up of exciting events, from chamber music to orchestral, and from formal to 'off the pedestal.' Held in historic Lake George settings and fresh new venues, events have general admission seating with casual attire, are family friendly, and handicapped-accessible. Browse our list of events to see what's in store for this season!
2019 Season Schedule Coming Soon!
Ticket Information
Tickets and passes are on sale now and may be purchased online here »
For more information please visit lakegeorgemusicfestival.com, or call 518.791.5089.
Coming in from out of town? Check out Lake George's many hotels and motels, cottages and B&B's.