Top 9 Things to Do in Lake George With Your Kids
Sponsored by: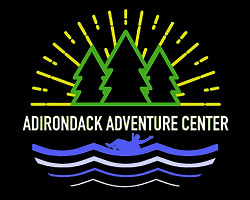 Your One-Stop Shop For Outdoor Adventure
Adirondack Adventure Center has everything you need for an adrenaline-filled, family-friendly experience, from treetop courses and ziplining to whitewater rafting and lazy river tubing, all in one incredible location. Get your tickets online today! Learn More »
Whether you live in Lake George or are planning a vacation with kids, discover these great ideas for family fun in the area. From theme parks and water parks to go-karts and beaches, you'll find endless family-friendly activities in Lake George!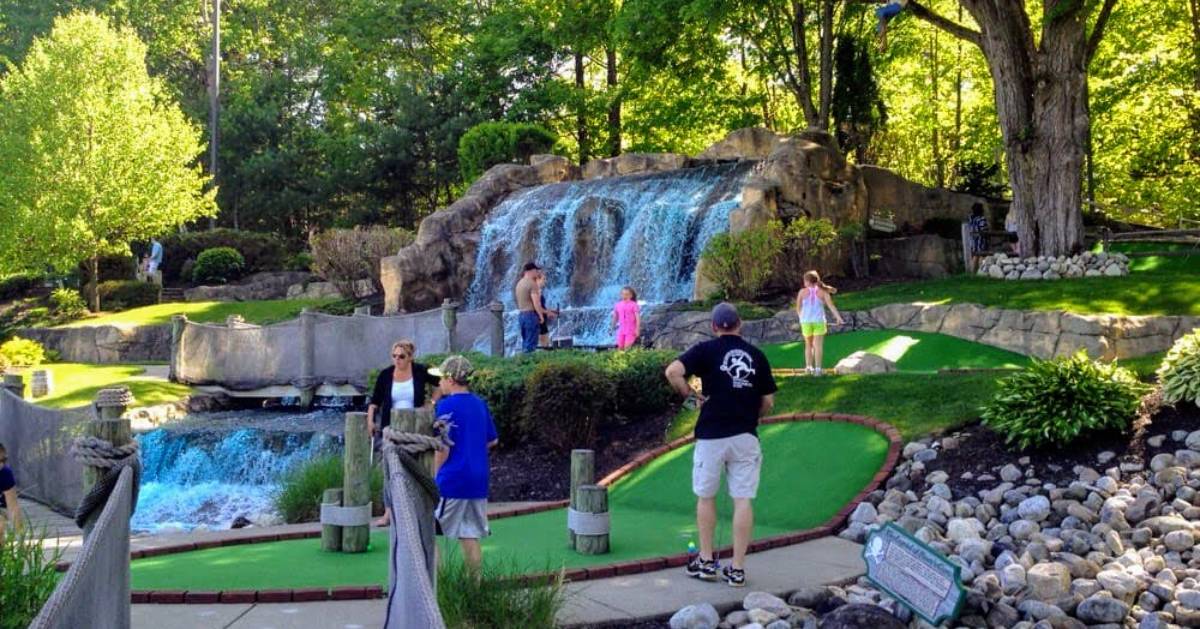 Lake George is the land of mini-golf! Kids (and parents, too!) "have a ball" exploring the sport of miniature golf, working around various obstacles, fun characters and displays, water features, sand traps, and more. With so many courses to choose from, you'll have no trouble finding a great place to go mini-golfing. Bonus: many offer snack bars and ice cream cones so you can get a great treat after a rewarding round of mini-golf!
Browse Lake George miniature golf courses »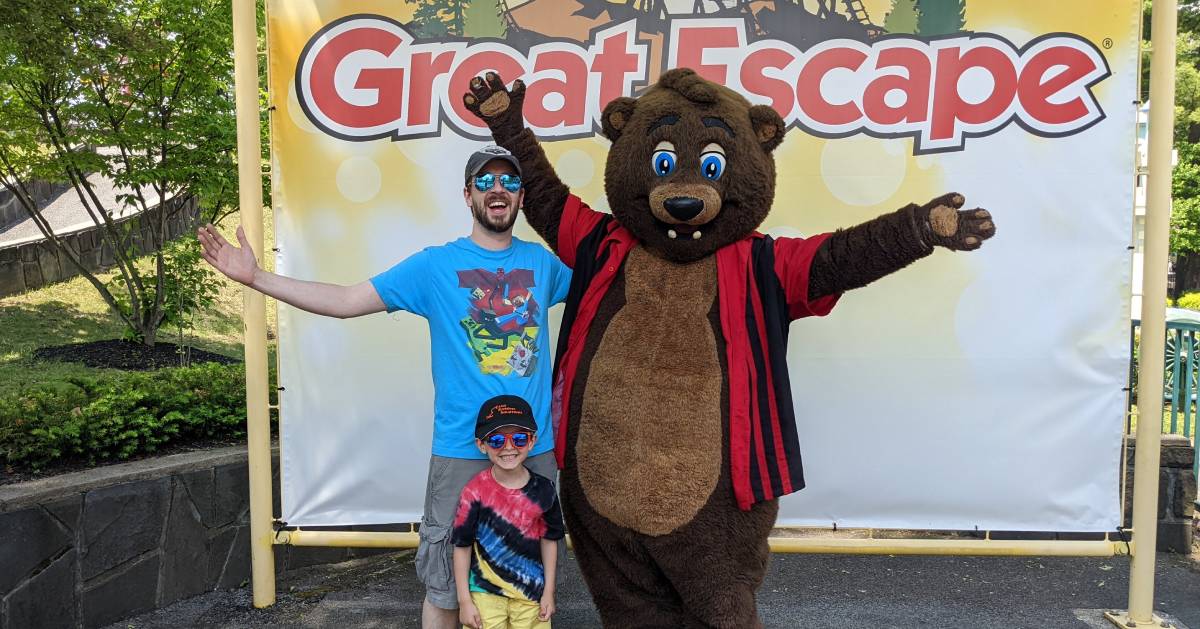 A trip to this theme and water park never gets old. Spend some time on the roller coasters, cool off on the water rides, or take a break and watch the shows. There is endless fun at the Great Escape, and adults love this one as much as the kids.
Find more amusement and fun parks »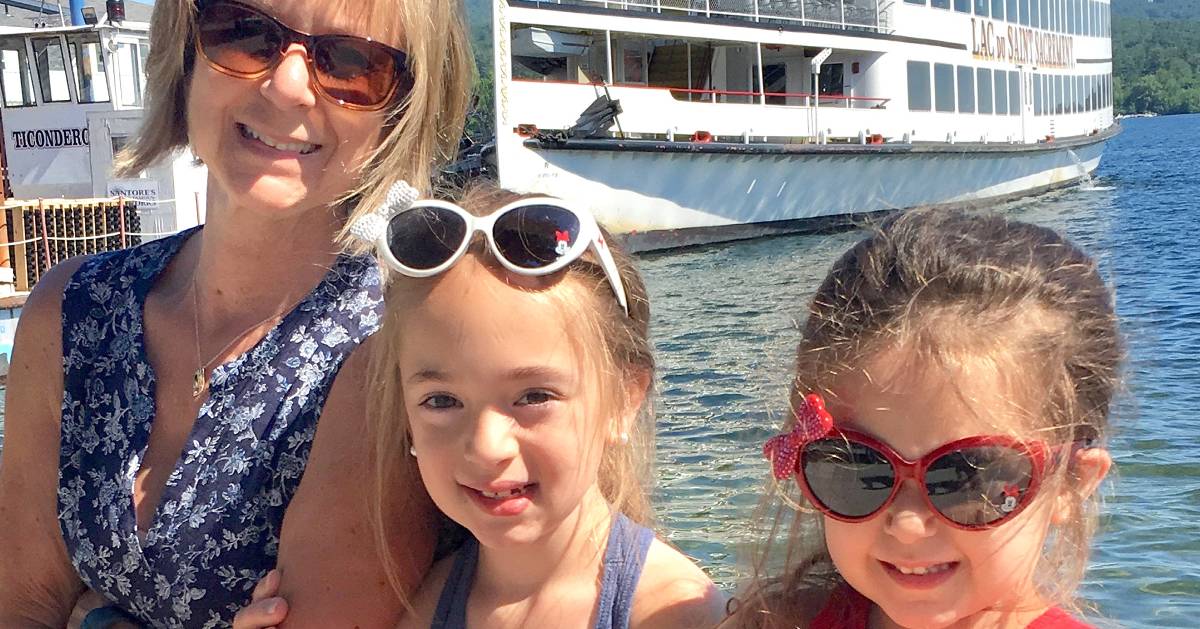 Photo credit: SaratogaPhotographer.com
This is a one-of-a-kind Lake George adventure, and you can choose from historic tours, moonlight tours, fireworks cruises, and the famous Minne-Ha-Ha. It's exciting for kids and offers fantastic lake views - a picture perfect setting!
Have a summer picnic at a local park or picnic island with the kids! Many have scenic views, grills to barbecue, playgrounds, and more. Pappy's Playground in Charles R. Wood Park is a unique spot to try. On Thursdays in the summer visit Shepard Park in the evening for free live entertainment.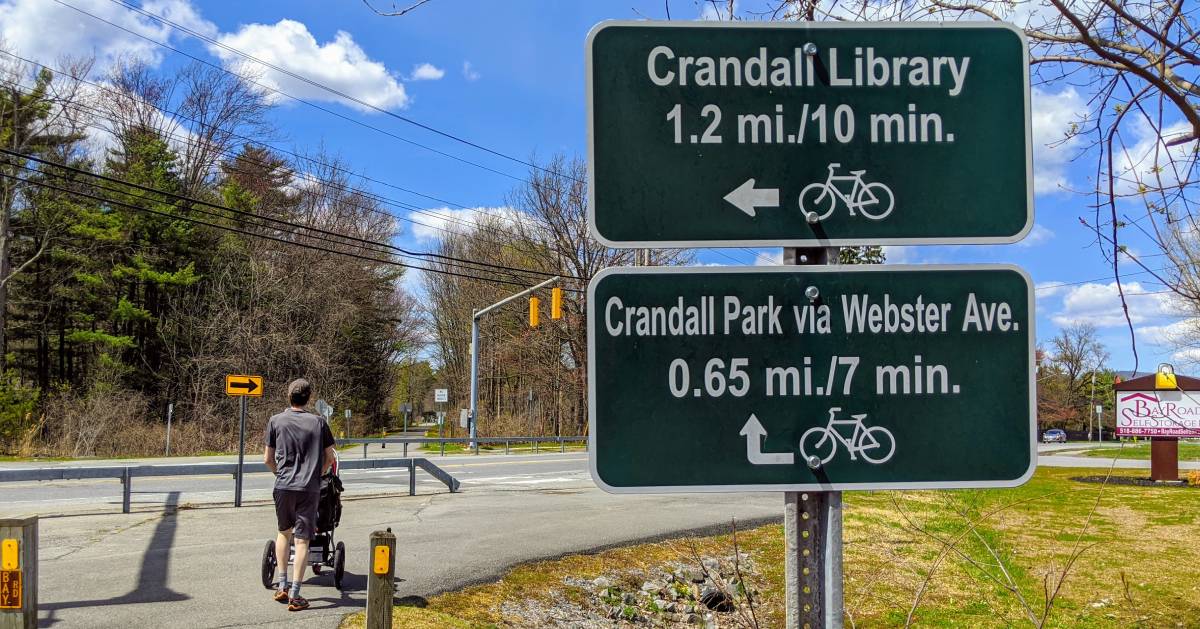 Bring your bikes along on your Lake George vacation to explore nature and the historic sites on the Warren County Bikeway in Lake George. There are also places you can rent a bike.
Find more area biking trails »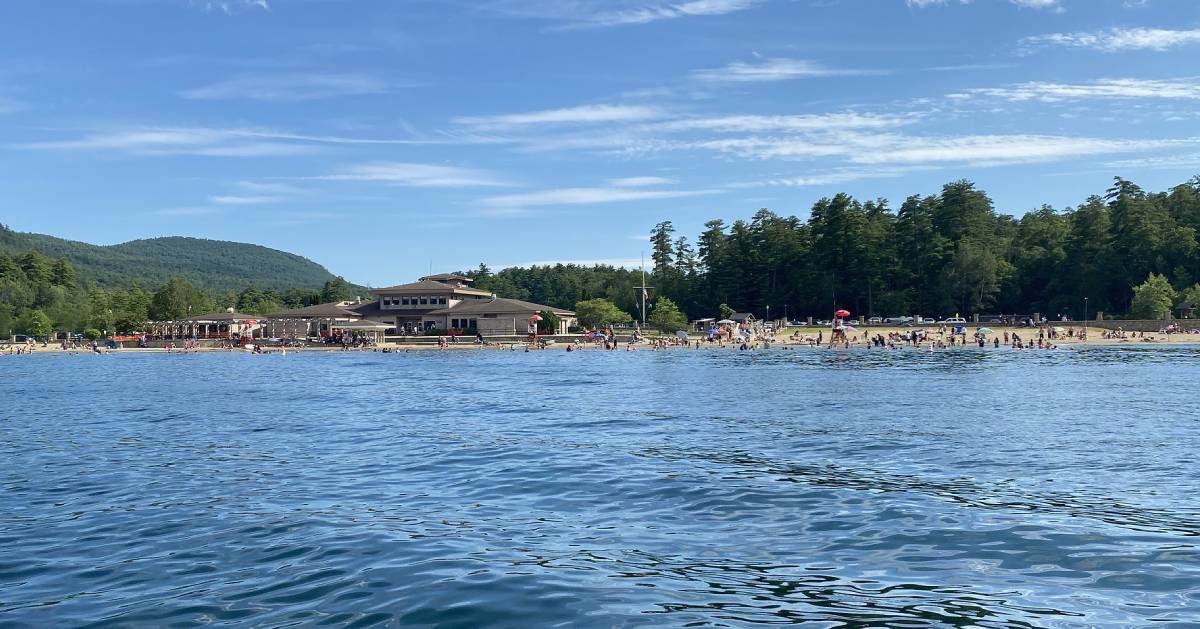 Visit one of the Lake George beaches, start building a sandcastle, and don't stop! Encourage the kids to be creative by adding sculptures and artwork to the castle. The best beach for kids in Lake George is Usher's Park Beach.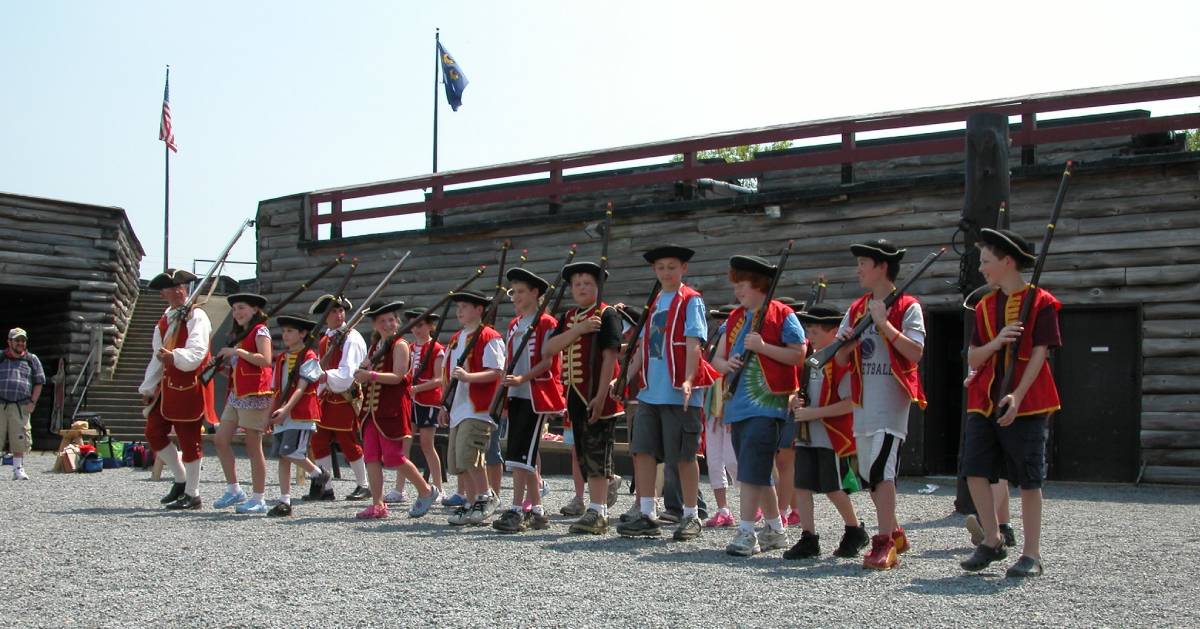 The Fort William Henry Museum allows kids to experience the French and Indian War firsthand in an interactive and creative way. Visit their website to check out upcoming events and schedule a tour.
Find museums and historic attractions »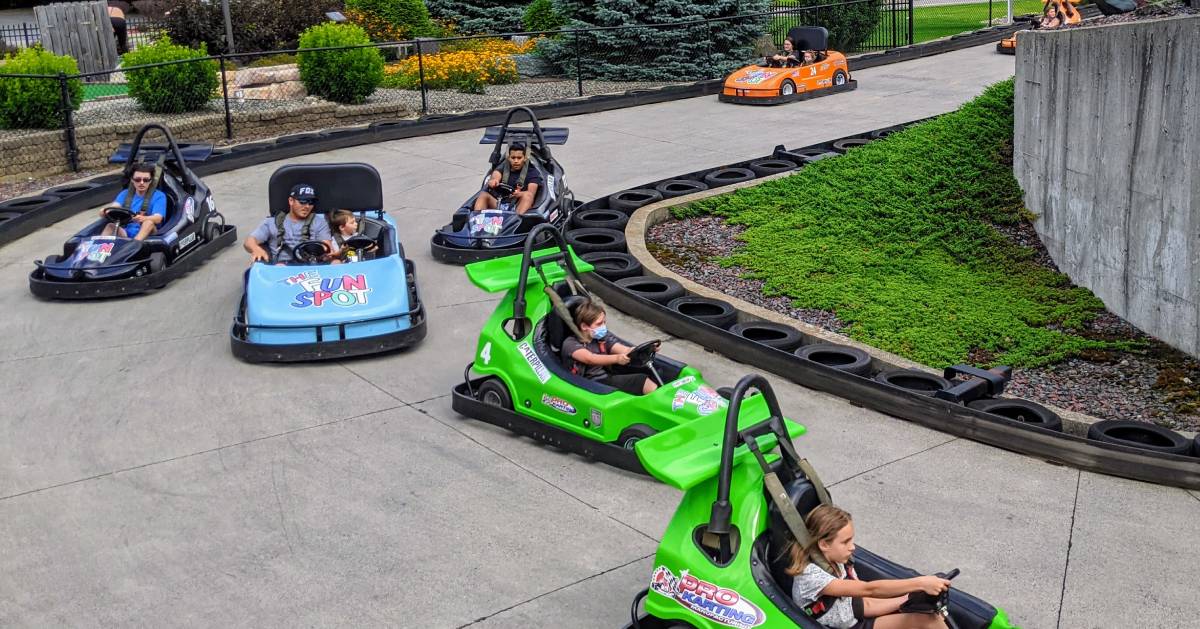 Feeling fast and furious? Race with your kids on go-karts! You'll have a blast laughing and passing each other at one of the numerous go-kart tracks in the Lake George region. The Fun Spot and Adventure Family Fun Center in Queensbury both have wonderful outdoor go-kart tracks close to Lake George.
Find more Lake George activities »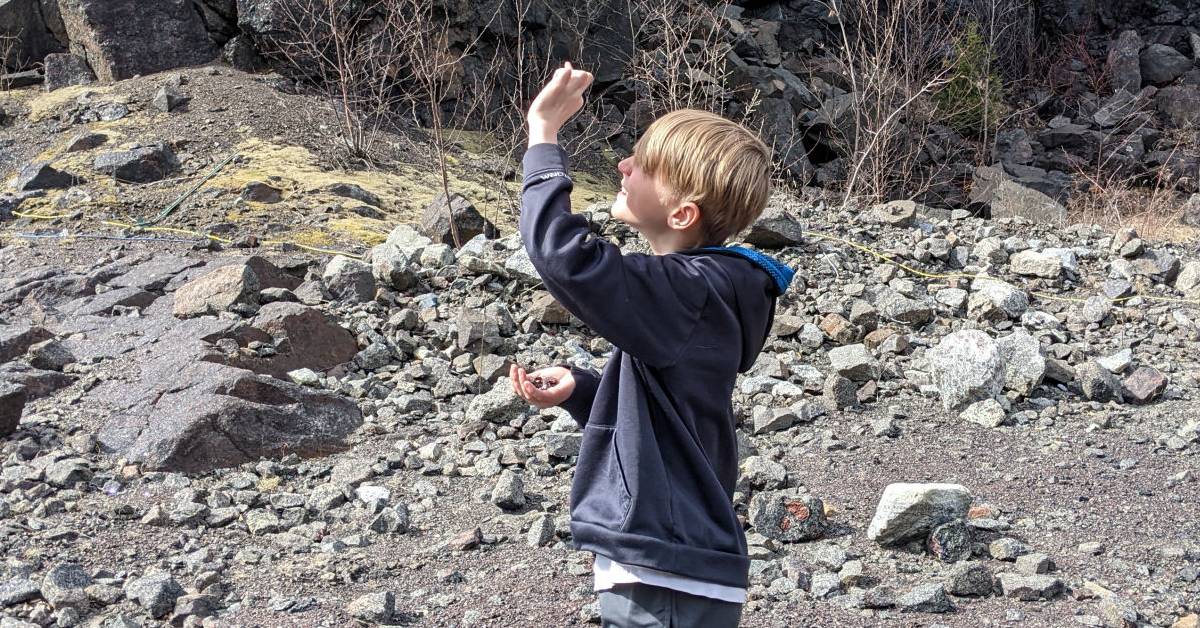 Make the 35-minute drive to North Creek and visit Gore Mountain Gem & Mineral Shop, which offers mine tours daily from July through Labor Day. Kids can search for their own garnet treasures while learning about the history of the region - the business is located at one of the largest garnet sites on the planet!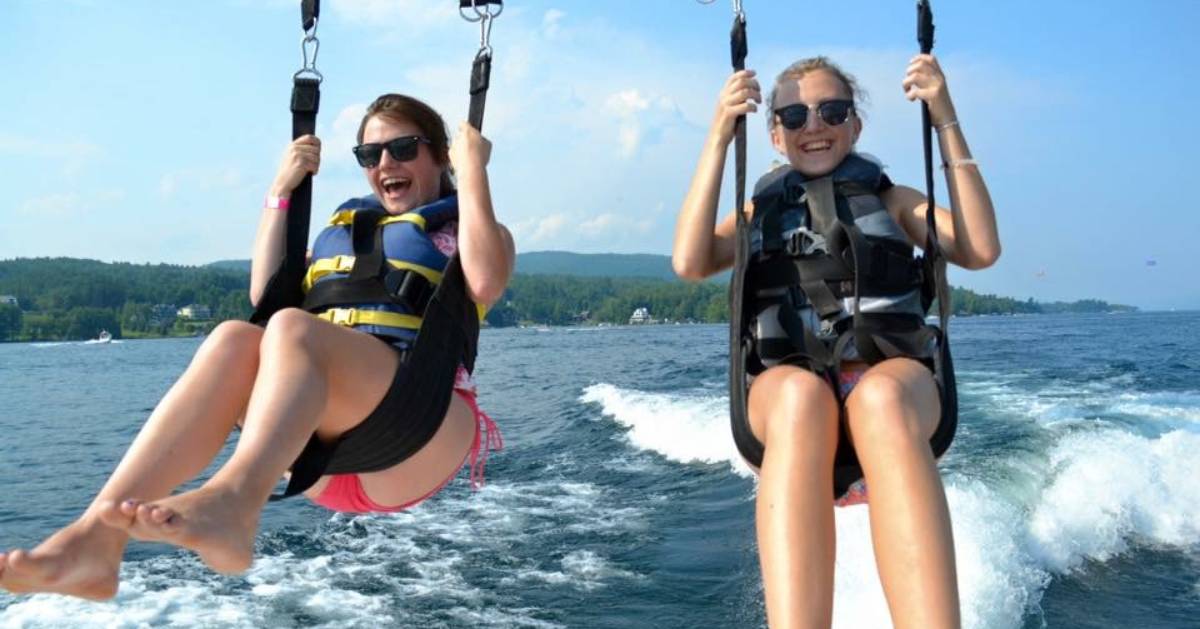 Need fun ideas for teens or older kids? Try whitewater rafting down the Hudson, hot air ballooning or hiking! Want more suggestions? You can parasail, hit the jet skis, or rent a boat and try waterskiing!