You Could Win The Ultimate Crafter Getaway In The Lake George Area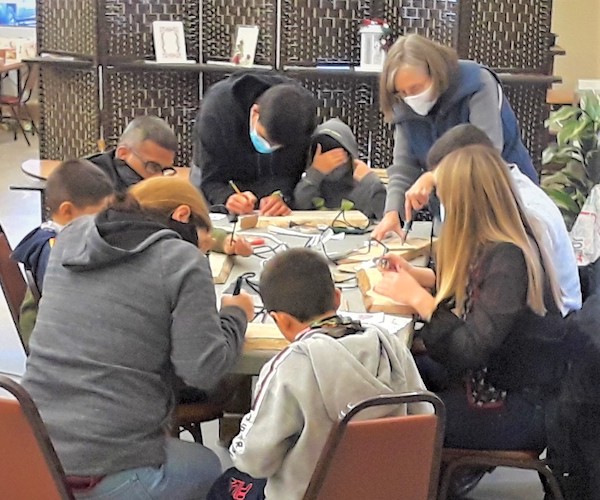 Are you part of a group or club of crafters — from quilting and knitting to scrapbooking, woodworking & more — that would like to get back together in person for a safe experience?
Not only is the Lake George area the perfect destination for your group, but it also offers a variety of ways to create those lasting memories, through outdoor and indoor adventures that are naturally socially distant.
Our friends at the Lake George Regional Convention & Visitors Bureau and some Lake George area businesses are looking to raise awareness about activities for socially-distanced group travel by giving away not one, but two incredible prize packages that are the perfect getaway giveaway!
If you're a craft-enthusiast and are looking for the perfect escape, enter today for your chance to win one of the following:
First Place Prize (a $350 value!)
Second Place Prize (a $295 value!)
Simply fill out the form below for your chance to win this incredible crafter getaway package! Two lucky winners will be randomly selected on 3/4/21, so enter once per day to increase your odds of winning.
Disclaimer:
The provider of this sweepstakes is Lake George Regional Convention and Visitors Bureau.
Sweepstakes ends at midnight on March 3, 2021.
Limit 1 entry per person per day (you may enter again after 24 hours).
2 winners will be randomly selected on March 4, 2021.
Winner may not resell prize.
Keep up with the latest happenings on LakeGeorge.com.
Click below to "Like" us on Facebook
Show your support for the giveaway sponsors by following them on Facebook:
Click below to "Like" Lake George Regional Convention & Visitors Bureau on Facebook