Win A $50 Gift Card To The Candy Space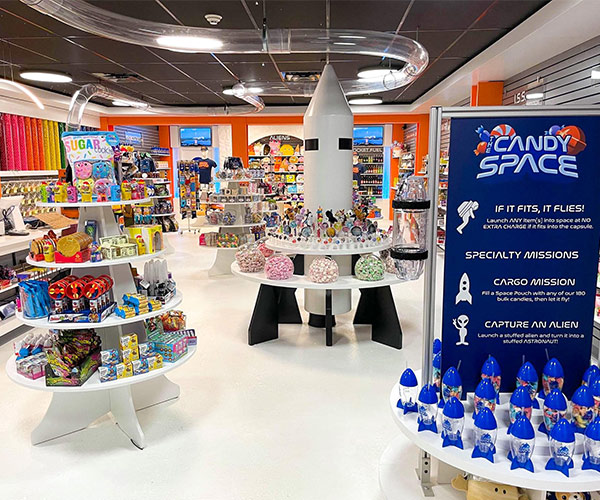 The Candy Space is the only interactive candy store in Lake George's galaxy, and Mission Control wants to make sure that all astronauts from near and far get a chance to sample their sweets.
Fill out the form below and you'll be entered to win a $50 gift card to spend on out-of-this-world candy! One lucky astronaut will be randomly selected on February 11, so enter once per day to improve your chances of winning.
The Candy Space is located in the Factory Outlets of Lake George and features bulk candies, oversized chocolate bars, and more sensational sweets.
Disclaimer:
The provider of this sweepstakes is The Candy Space.
Sweepstakes ends at midnight on February 10, 2022.
Limit 1 entry per person per day (you may enter again after 24 hours).
1 winner will be randomly selected on February 11, 2022.
Winner may not resell prize and must live in the continental US.
Keep up with the latest happenings on LakeGeorge.com.
Click below to "Like" us on Facebook
Show your support for the giveaway sponsors by following them on Facebook:
Click below to "Like" The Candy Space on Facebook