8 Ways for Couples to Experience the Best of Lake George in the Summer
Sponsored by: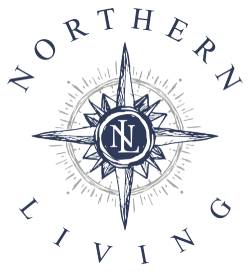 Experience Luxury Lodging on the Lake
Northern Living is a vacation home property management company with the most luxurious vacation rentals in the Lake George area. They offer lakefront properties with direct lake access, game rooms, and more! Book your unforgettable vacation now! Learn More »
As spring makes its way into summer, patio diners and shoppers abound in the Village and surrounding lakeside communities, and Lake George itself is dotted with boaters, parasailers, skiers, and swimmers. Here are our top suggestions for things for couples to do in the summertime: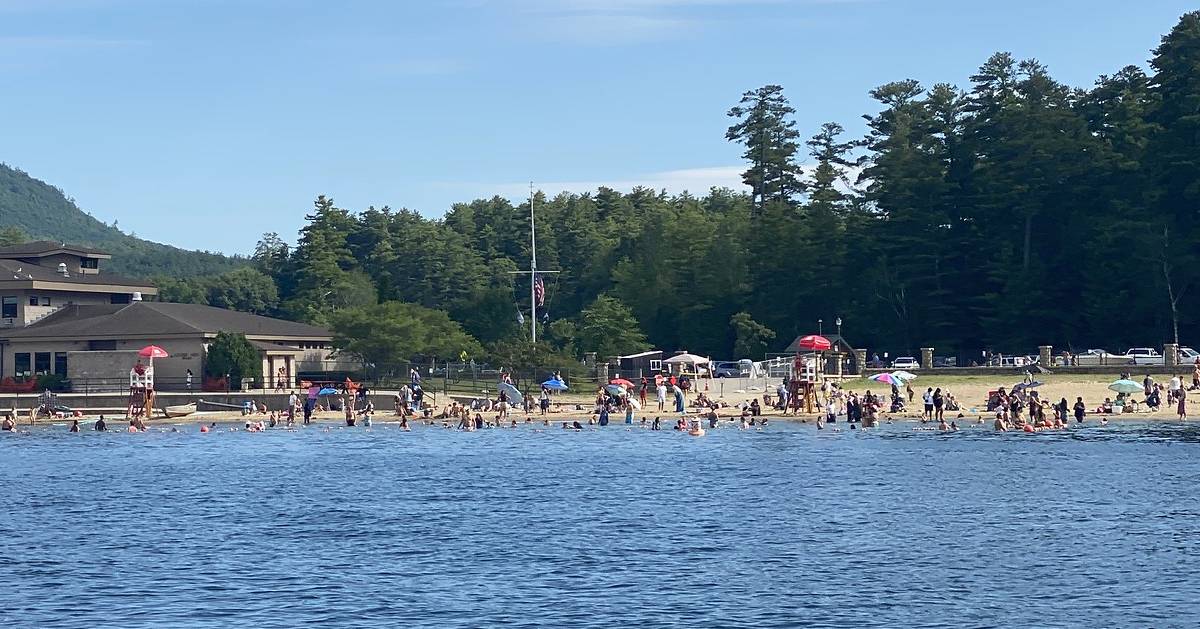 Summer just wouldn't be the same without a visit to the beach, and Lake George has several to choose from! Million Dollar Beach is the largest and most popular beach in Lake George, and it's located on Beach Road near Lake George Battlefield Park. (If you have any history buffs in your group you'll have to check out this park as well - there is an interpretive path with educational information.)
Great for groups - beach volleyball anyone? - or a day alone with your partner, you'll have an amazing time sunbathing and taking refreshing dips in the pristine lake.
Million Dollar Beach is state-run, clean, and includes lifeguards, showers, and picnic areas. Parking is $10 per car. The beach is open weekends beginning May 26th and 7 days a week from June 16 through Labor Day. Insider Tip: Parking is $10 per car, however, there isn't actually a fee to enter the beach. That means, if you can walk there, you can enjoy a day at the beach for free.
Other beaches in Lake George include: Shepard Park Beach, Usher Park Beach, and there is a Lake George Dog Beach, if you happen to be visiting with a furry friend (in which case, you'll want to check out pet-friendly lodging as well). There are also beaches close by in Bolton Landing and further north on Lake George in Hague. Note: Usher Park Beach is the most kid-friendly, so if you're looking to have more of an adult time, pick one of the other beaches.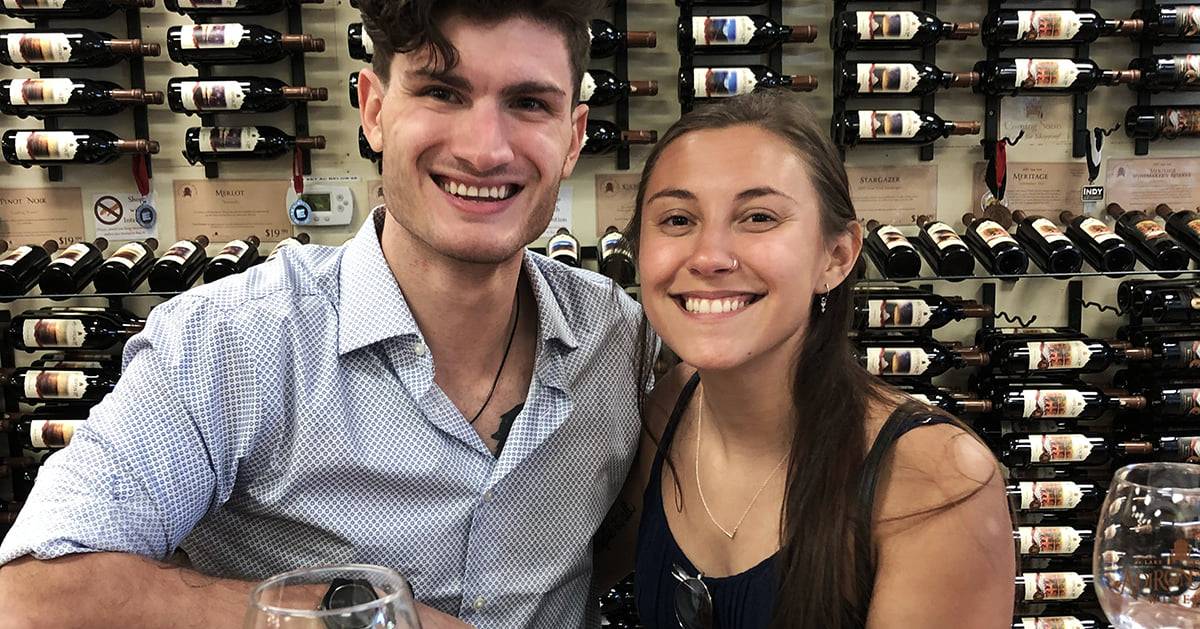 How does sampling award-winning wines sound? Adirondack Winery is the only winery in Lake George - in fact, it's the only winery in Warren County. Locals and visitors alike love stopping by the winery for tastings and various events they have going on, and they actually have a wine making facility in Queensbury as well.
Time and again, Adirondack Winery has received the top spot in LakeGeorge.com's annual Best Of survey, securing first place in the Best Place for Wine, Best Indoor Attraction (this could be a rainy day activity!), and Best Gift Shop categories. They're perhaps best known for their fruit-infused wines, like Soaring Strawberry and Berry Breeze.
It's easy to make friends over wine! Enjoy a glass of refreshing Adirondack Winery wine with your favorite person or a group as you find new flavors you haven't tried yet.
If you time your trip to Lake George right, you might be able to take advantage of Adirondack Winery's signature event, the Adirondack Wine & Food Festival, which typically happens in late June and is the kick off event to the summer season. You'll get to sample offerings from more than 80 of New York State's absolute best wineries, breweries, distilleries, cideries, artisan food vendors, and more.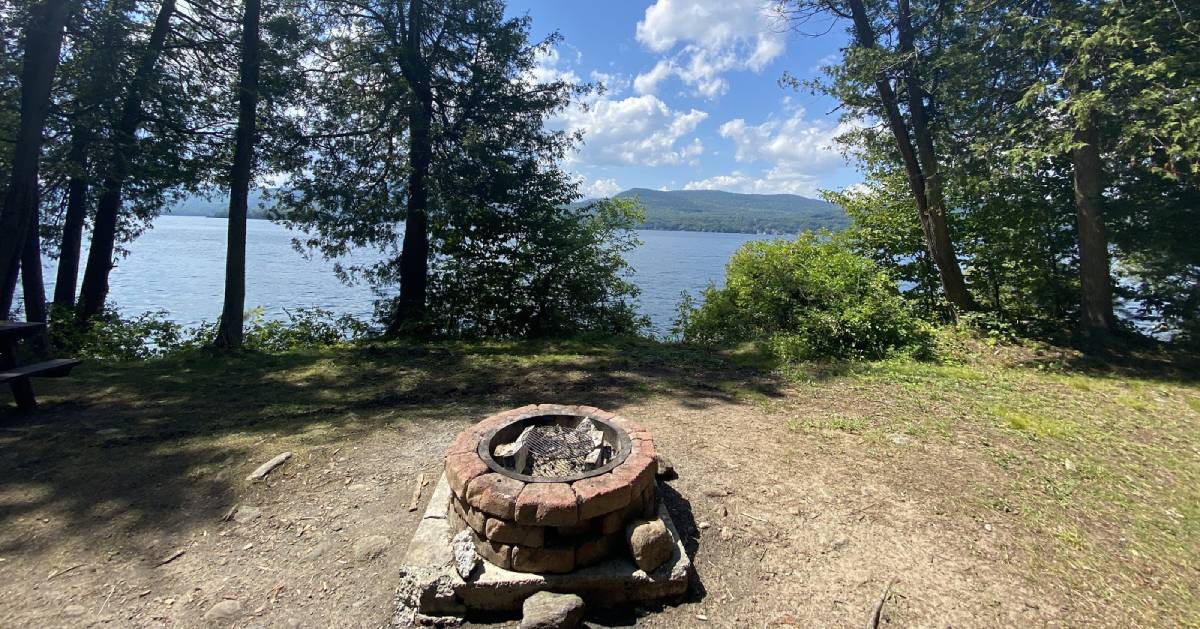 Island camping is hugely popular in Lake George, and for good reason! Anyone can camp in the woods, but imagine camping on an island in the middle of Lake George.
And, if you choose one of the smaller islands with only one campsite, you'd even have the entire island to yourself for a really fun getaway with your partner. If you're traveling with other couples, some of the islands offer two or three campsites, in which case you and your whole group could have the island to yourselves.
There are 387 shoreline campsites located across 44 state-owned islands that are divided into three groups: Glen Island Group, Long Island Group, and Narrow Island Group. You can check campsite availability through Reserve America. When you're ready to go, if you don't have a boat, you'll want to either rent one or opt for a water taxi.
Because of the popularity of island camping, you'll want to make your reservation as soon as possible - they actually book out months in advance.
See frequently asked questions about island camping >>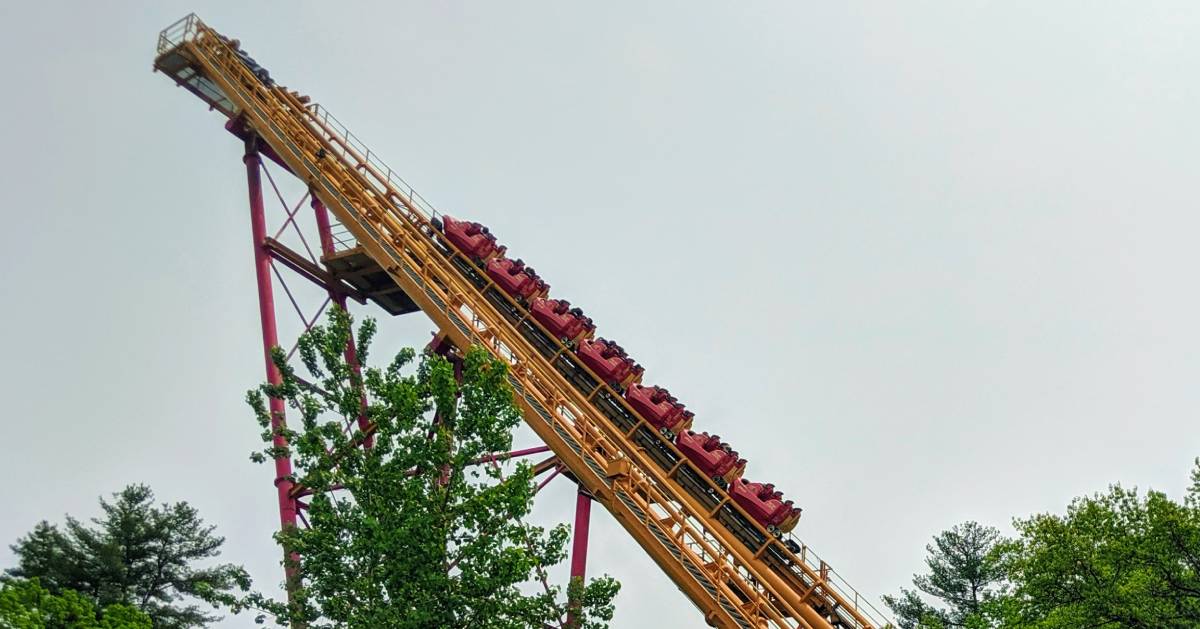 Love amusement parks? You've come to the right place! The Lake George area is known for its top notch attractions, including The Great Escape & Hurricane Harbor and Adirondack Extreme Adventure Course. If you don't mind being around kids and families, hitting up an amusement park is a perfect summertime Lake George activity for couples and groups.
If you're looking for a theme park with thrill rides and shows, you'll definitely want to head to The Great Escape, where you'll be entertained and amused all day long. This park, owned by Six Flags, has over 135 rides and attractions, including a full outdoor water park. The Great Escape has been a Lake George hotspot for over 60 years, growing and improving over time with new rides and exciting additions.
In nearby Bolton Landing, you can explore the tree tops and traverse obstacles at Adirondack Extreme Adventure Course, which is set in the heights of an Adirondack forest. Open from spring through fall, this outdoor adventure park includes zip lines, suspended rope bridges, tarzan swings, nets, ladders, and more! (They also offer lazy river tubing and whitewater rafting.)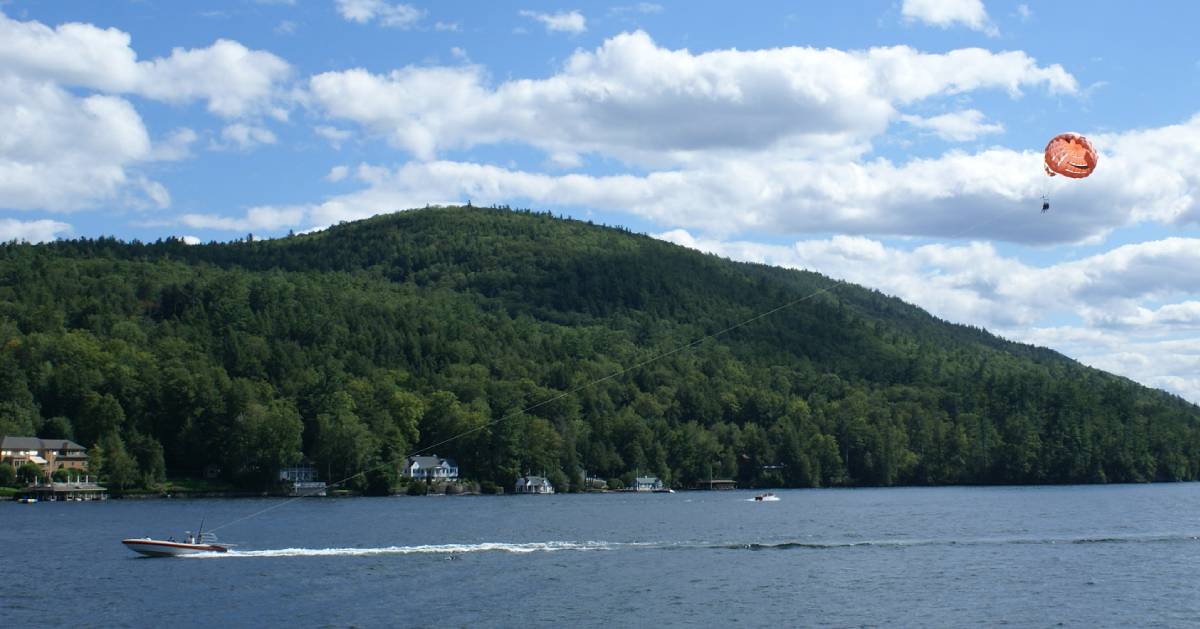 Have a thrilling and maybe even once-in-a-lifetime experience you'll remember for years to come with one of Lake George's many adventurous activities, such as the treetop adventure course at Adirondack Extreme. You'll have amazing photos and stories to share with your family and friends when you return from your trip, and it will be an unforgettable experience to share with your special someone.
You can see Lake George like you've never seen it before from hundreds of feet high in the air when you try parasailing. No experience or skills are required - you don't even need to know how to swim! The experts at Parasailing Adventures use a method called controlled parasailing, which means you take off and land smoothly from the back deck of the boat.
If you'd like your adventure to be a little less extreme, you could try a scenic cruise on the lake. Companies like Lake George Steamboat Co. and Lake George Waterfront Cruises offer a variety of cruise options from sightseeing and exploration trips to those with full meals and unparalleled fireworks views.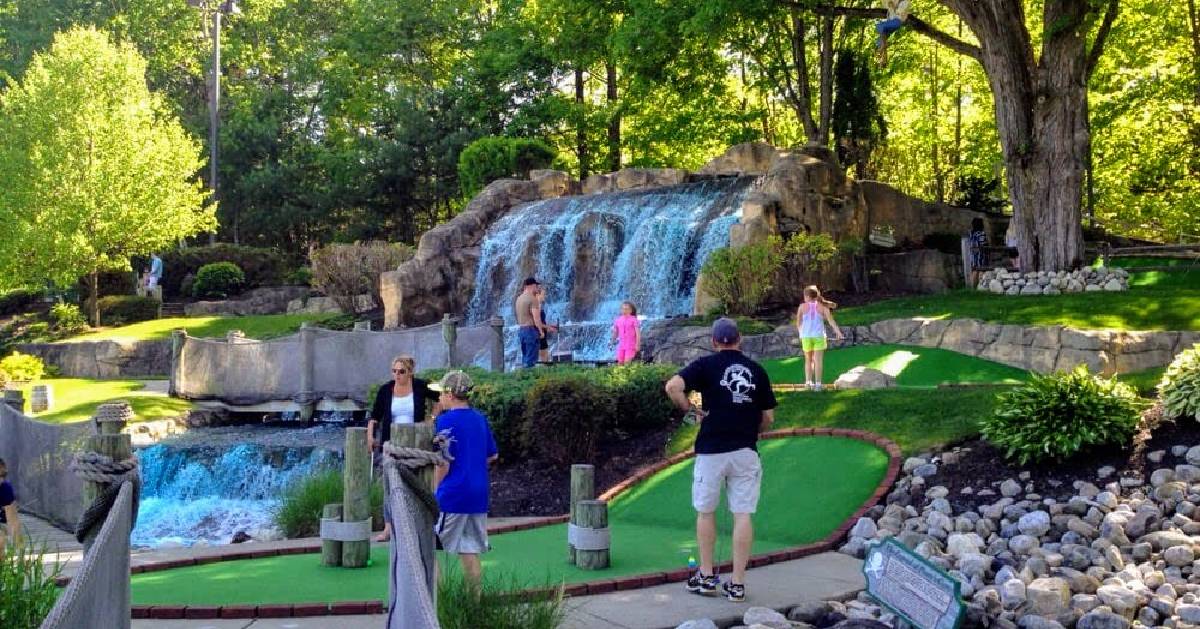 After you've tried your hand at an extreme adventure and visited an amusement park you might be looking for a fun and simple activity. Why not revisit the fun of mini golf while vacationing in an area with so many great mini golf options? As with the amusement parks, you may encounter families with kids, but if you don't mind that then mini golf can be perfect for a date night. It's also enjoyable as a group - get a fun and friendly competition going!
While Lake George is known for its pristine lake, amazing amusement parks, and more summertime fun, it's also considered to be one of the best mini golf areas around. With such a wide variety of courses, with each offering its own special touch, it's no surprise some say Lake George is the mini golf capital of New York State.
Around the World Golf is one of the oldest miniature golf courses in the area, with the course based on the designer's trips around the world - it even includes some souvenirs he brought back with him! Goony Golf is a really fun mini golf experience, with goofy fun at every turn, from Humpty Dumpty to a Snake Pit to a 30-foot pirate ship, and much more. Or, try a full on, pirate-themed mini golf game at Pirate's Cove Adventure Golf.
After a fun game of mini golf head out into the Village for a couple of cocktails - drinks are on the losing golfer!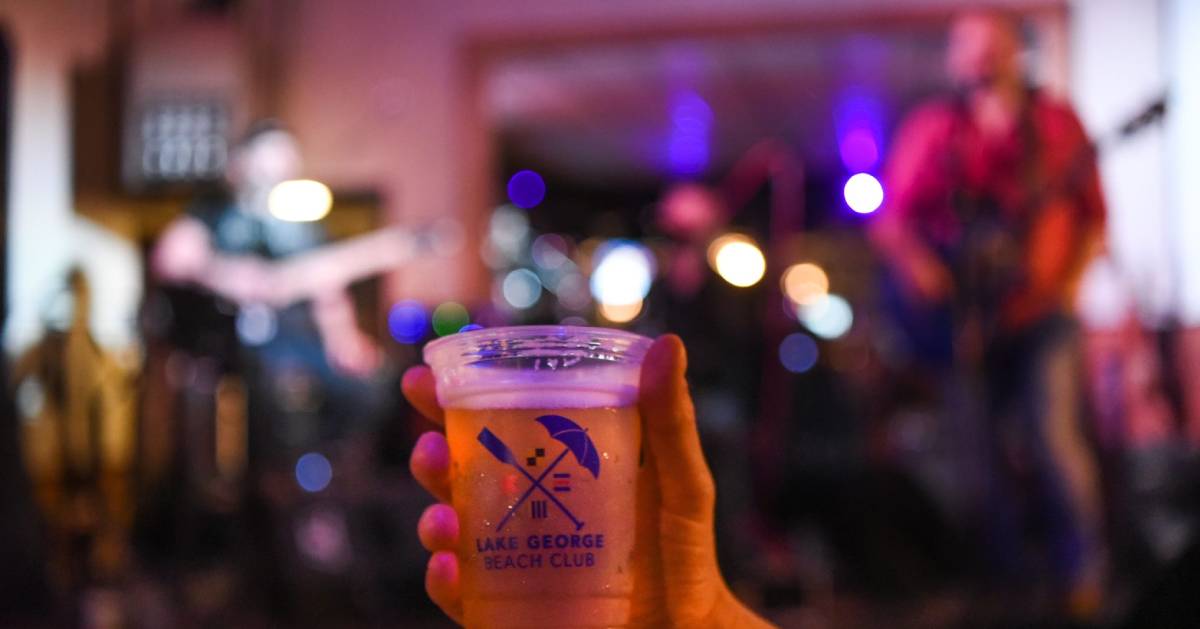 Lake George is a prime nightlife hotspot in the area, especially in the summertime! Enjoy an evening walk down Canada Street holding hands with your partner and laughing with your friends as you take in the sight of the lake at night, people watch, and of course, make a stop or two at a bar or restaurant. Finish your evening off in a memorable, relaxing way as you dine by the water, perhaps watching the sun set or admiring a full moon.
Make a stop at the Lake George Beach Club or Boardwalk Restaurant & Marina, both of which offer fantastic waterfront dining. Whether you're grabbing a meal or just a drink or two, you'll be able to really take in the ambiance of Lake George nightlife. Looking for some live music with your drinks? In a typical year the Lake George Beach Club has live music all the time, often during both the afternoons and the evenings. The Boardwalk Restaurant typically offers live entertainment on their boathouse deck every Thursday, Friday, and Saturday evenings throughout July and August.
The Lake George Beach Club is located on Montcalm Street, right off Canada Street. The Boardwalk Restaurant & Marina is a little bit farther north on Lower Amherst Street, also off of Canada Street.
Find more great places for lakeside drinks »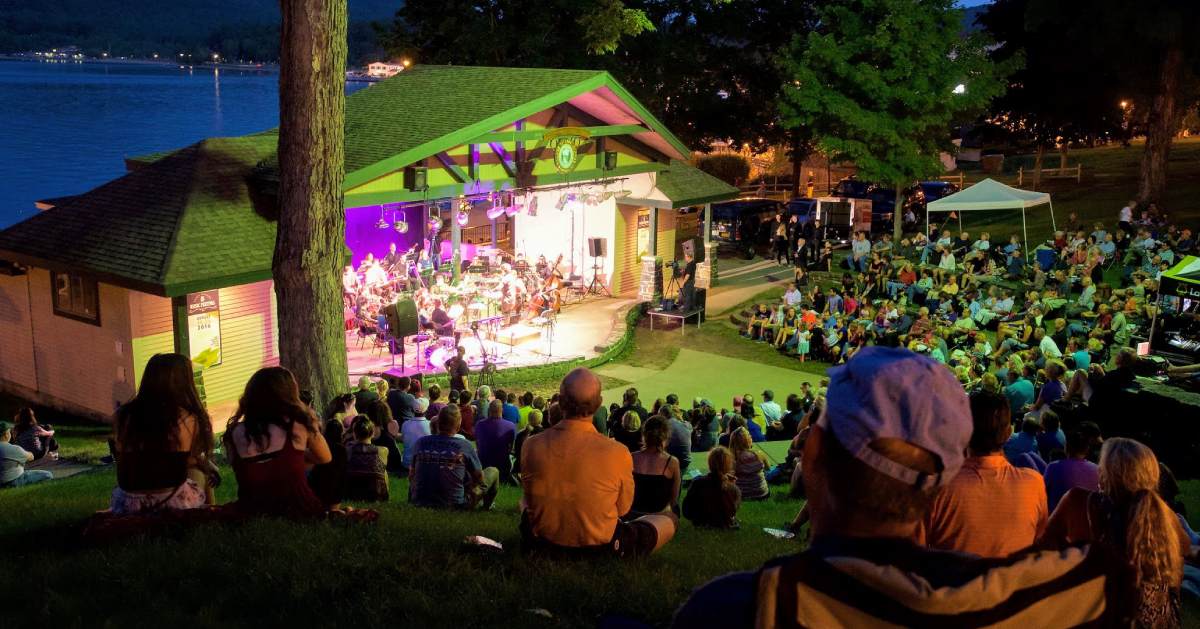 Shepard Park is at the heart of Lake George Village, and you can enjoy fireworks and live music all summer long! Fireworks light up the sky every Thursday in July and August, and live music happens several days of the week in the Park, also in July and August.
This is a great evening activity for couples of all ages. Settle down on blanket or a low-backed beach chair with some food and drink from one of the Park's vendors and soak in the sounds of summer while enjoying the picturesque views.
Please note: The fireworks are weather dependent.
The Fridays at the Lake Concert Series happens on 10 Fridays throughout the summer and includes a headliner and an opening act.
You can also look forward to a Community Band Festival in July, and the Lake George Music Festival in August.
The best place to watch the fireworks is by the waterfront in the Village, between Shepard Park Beach and Million Dollar Beach.
Make the Most of Lake George in the Summer
Regardless of what activities you choose to partake in, Lake George is the ultimate place to be for couples and groups of friends, and this is never more true than in the summer.
Whether you and your partner are the adventurous type, looking to cross exciting items off the bucket list, or you're both looking for more of a relaxing time with each other or with friends, Lake George has it all. Get out there and enjoy doing what you love with those closest to you!