Today until Fri, May 24, 2013
Wed, May 29, 2013 until Sun, Jun 2, 2013
Shopping In Lake George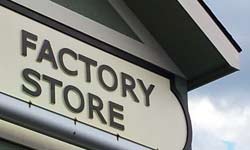 Want to plan your trip to Lake George around shopping? Start here. These are some of the more popular shops, outlets and stores offering almost anything you could ever want.

Whether you're shopping in Lake George for him or her, child or adult... from clothes to shoes to jewelry to gifts and so much more, Lake George has it all!

Browse the selections below to find what you're looking for, and happy shopping in Lake George!

| | |
| --- | --- |
| | The Indian Tepee Gift Shop in Bolton Landing is your one stop shop for kitschy and classic items to remember your vacation.From Minnetonka Moccasins to shot glasses and beautifully hand painted stained-glass, you will find a little bit of everything. |
| | |
| --- | --- |
| | Tiquehunter Antiques is your destination for antiques & collectors items! Visit our 7000sqft showroom to view a wide selection of one-of-a-kind items including furniture, paintings, watches, jewelry, & coins. We are also a top buyer of gold & silver. |
| | |
| --- | --- |
| | It's essential to have a sturdy bicycle chain cover. The CrankCase is the perfect just-in-case solution when transporting your bike in the car or storing your bike indoors. Made in the USA! Protect your bike with CrankCase! |
| | |
| --- | --- |
| | Step into the Adirondacks just four miles from downtown Saratoga! Pull up a chair at at our Adirondack style tasting bar and sit back, relax and experience great wine! |
| | |
| --- | --- |
| | Kayak, Canoe and SUP rentals! Out of our Boathouse and onto the lake. Located on Green Island in Bolton Landing, our boating center offers rentals, lessons and the gear to get you paddling. |
| | |
| --- | --- |
| | Find brand name and designer fashions at Peter Harris! Just minutes from Lake George and Glens Falls near the Great Escape, find name brand clothing below department store prices! |
| | |
| --- | --- |
| | Glens Falls Farmers' Market Association is your source for locally grown products. |
| | |
| --- | --- |
| | We are your number-one source for all things knitting. We've got a wide selection of yarns, patterns, needles, machines and more. |
| | |
| --- | --- |
| | Adirondack Winery is the region's premier winery, with its Tasting Room located in the heart of beautiful Lake George, NY. We're proud to offer an impressive selection of award-winning wines, hand-crafted by our own wine-maker at our local facility |
| | |
| --- | --- |
| | Ed Levin Jewelry is hand crafted to create joy and excitement; making it the perfect gift for any occasion. Located near the Aviation Mall in Queensbury, NY, The Silo now carries this line of distinct and original jewelry. |
| | |
| --- | --- |
| | Shop LakeGeorge.com logo merchandise online! You can get really cute Tee's, hats, hoodies and more. Check it out! |
| | |
| --- | --- |
| | We hate to brag, but The Silo has a reputation for being one of the best places for breakfast and lunch in Upstate New York! Looking for jewelry and gifts? The Silo is also the area's largest retailer of Ed Levin Jewelry! |
| | |
| --- | --- |
| | Rhea Costello, New York native with family ties to the Adirondacks. She moved with her family to California at age 13 and soon indulged her artistic interests by experimenting with a range of mediums from acrylic and charcoal to batique and etching. |
| | |
| --- | --- |
| | Ron Peer is a well established painter and highly accomplished portrait artist with many important commissions to his credit during his 32 year career. |
| | |
| --- | --- |
| | FISH307.com is your one stop tackle shop in the foothills of the Adirondack mountains. Stop in for live bait, NY State Fishing Licenses, rods, reels, lures, line, free advice, and everything you need for a great fishing trip. |
| | |
| --- | --- |
| | Lakes, mountains, fishing, hiking, nature and The Factory Outlets of Lake George. National manufacturers, excellent prices, large selections, friendly and helpful sales associates, easy accessibility - shopping the way it should be! |
| | |
| --- | --- |
| | Explore the great outdoors! Use our easy to follow trail guides for hiking, biking and kayaking in the Lake George and Saratoga Regions. The series is known as the "Common Man" series because the average man or woman can actually do these trails. |
| | |
| --- | --- |
| | Fine art oil painting, portraying intimate landscapes, wildlife, notable Adirodirondackers, Great Camps and interests of the alluring and diverse Adirondack Mountains and out reaching areas. |
| | |
| --- | --- |
| | Craving that rich, melt-in-your-mouth maple flavor? You'll find amazing Maple Syrup, Maple Cream, Maple Candy, Maple Fudge and more at our friendly little store in Salem (products also available online). Maple treats make perfect wedding favors! |