Walking in a Winter Wonderland: 7 Reasons to Visit Lake George This Holiday Season
Whether it's cutting down and decorating a real Christmas tree or having a movie marathon, family traditions are some of the best parts of the holidays. This year, why not start a new tradition with a trip to beautiful Lake George?
All around the lake, villages and towns transform into winter wonderlands sure to inspire the festive spirit in everyone. Come for a day, a weekend, or all of winter break and find holiday cheer around every corner. Here are seven of our favorite reasons to visit Lake George during the holiday season.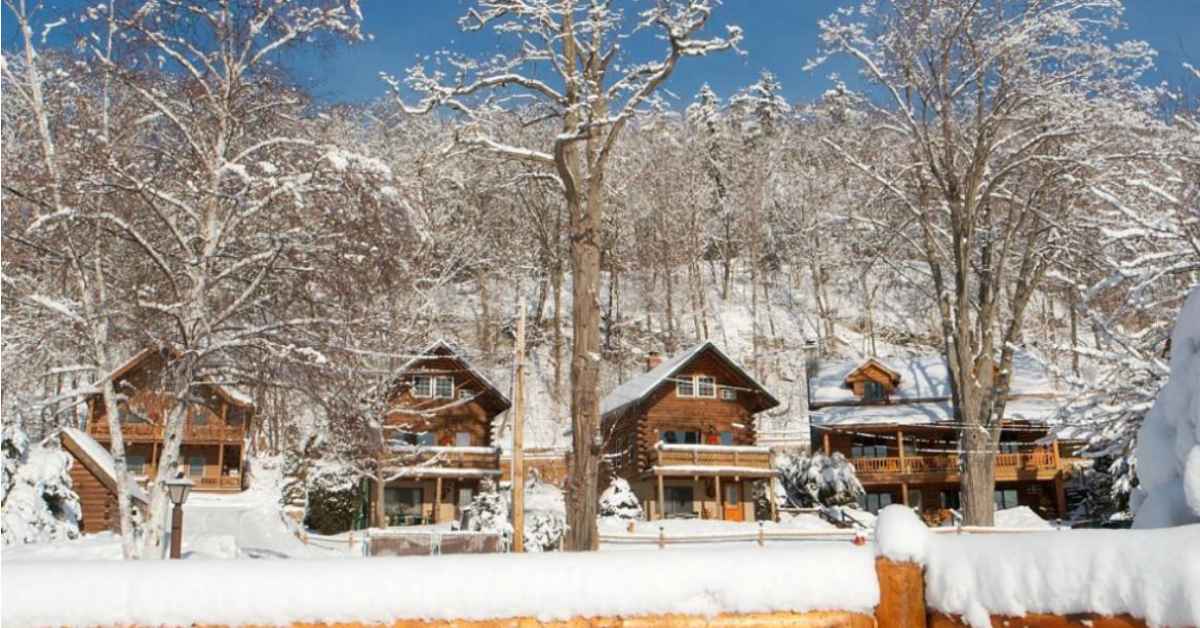 Visions of sugar plums will dance in your head at winter lodging options around Lake George. If you're looking for a picturesque getaway spot, consider Trout House Village Resort in Hague! The resort offers several different cabins for family and friend groups of all sizes. Deck the halls, stoke the fireplace, and take in snowy landscapes while you cook Christmas dinner together.
You can also enjoy a relaxing getaway when you stay at a local hotel or bed and breakfast/inn.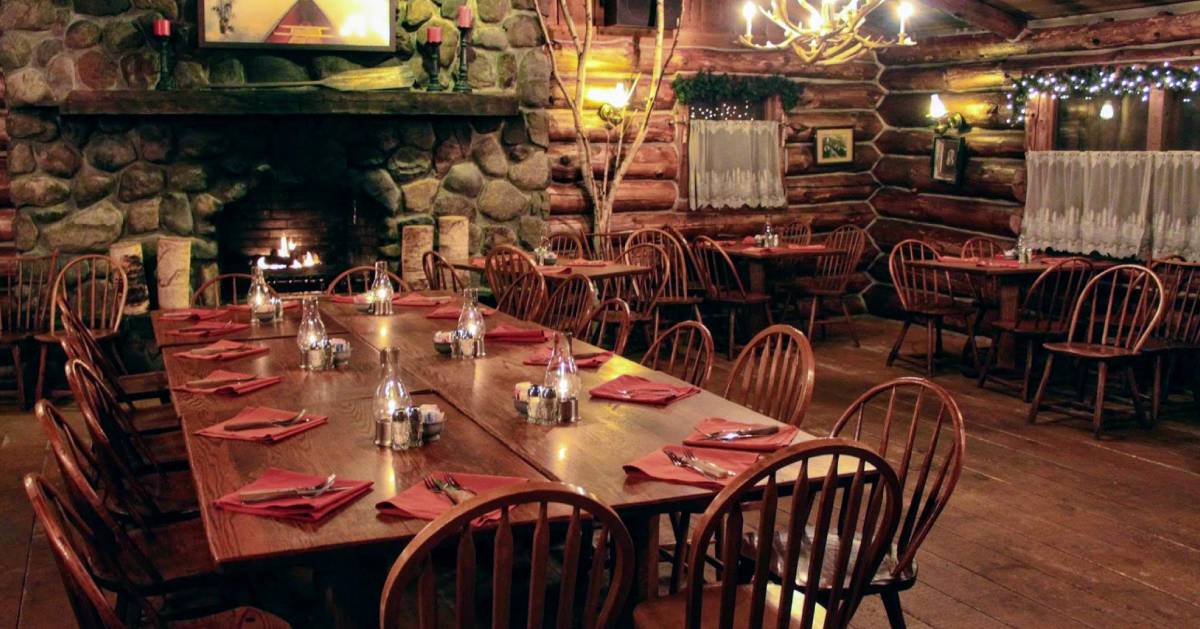 One of the best parts of the holidays is indulging in rich, hearty food. Dining in Lake George makes indulging even better! There are plenty of local spots open year-round, and a variety where you can relax by the fireplace as you eat, such as the Log Jam Restaurant, an authentic log cabin restaurant with three fireplaces.
Sitting fireside and enjoying a meal is the perfect way to evoke the holiday spirit with friends, family, or that special someone, so check out this list of restaurants with fireplaces where you can experience a cozy meal in the area.
Lake George is a fantastic place to go holiday shopping. Local boutiques, like Live Love Laugh, will have unique gifts for anyone on your list. You can't go wrong with a bottle of red or white from Adirondack Winery, and you can always head to the outlets to find everything from apparel to kitchenware.
Need some inspiration for gift ideas? Check out our Holiday Gift Guide to see unique gifts from local businesses.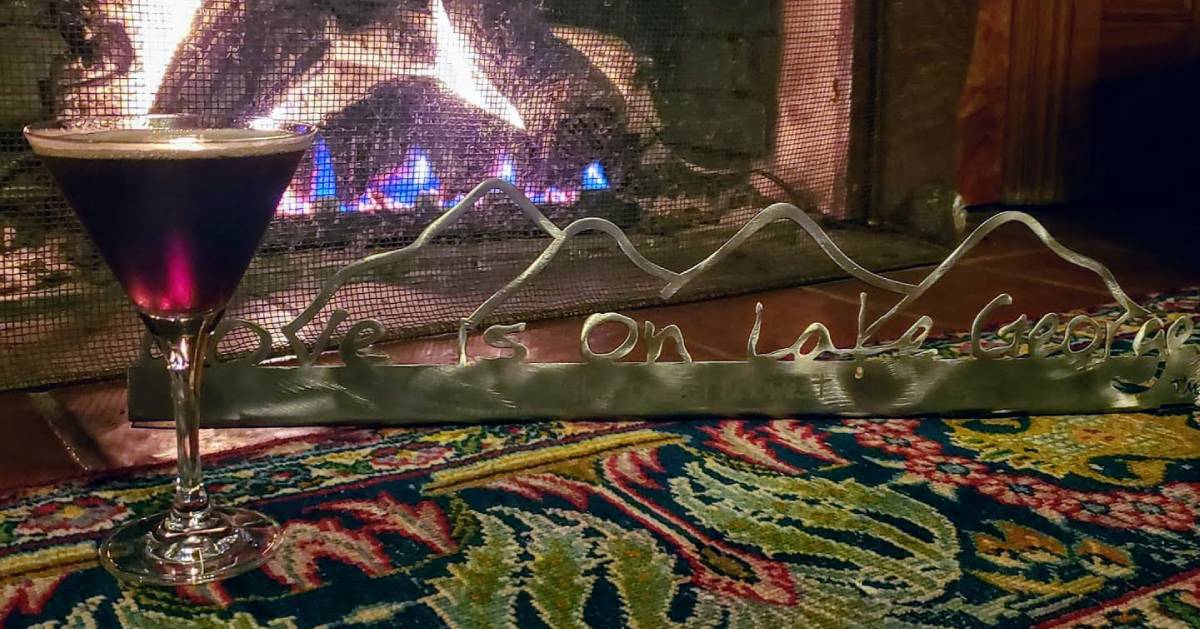 There's something special about savoring a delicious cocktail in a cozy bar around the holiday season. Shepard's Bar at The Inn at Erlowest is a cozy and charming spot with a fireplace and extensive wine list; guests can also opt to reserve an E-Gloo at the property and enjoy dinner and drinks outdoors and with a gorgeous view.
The options are endless! Check out a variety of toasty bars in the Lake George region.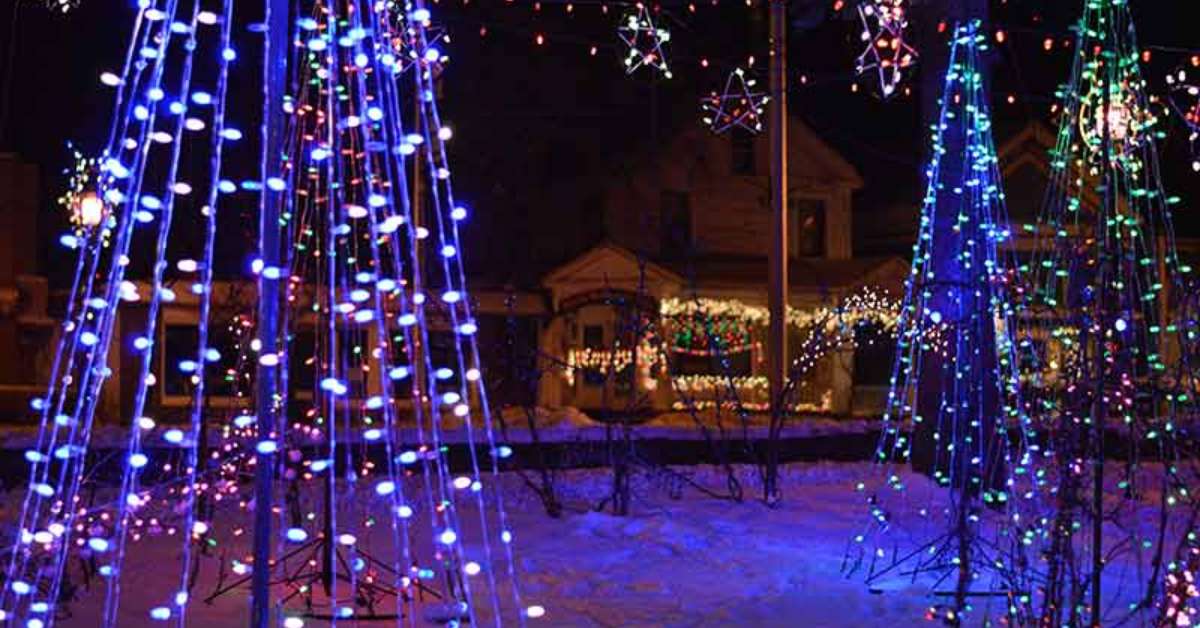 Check out local holiday events to create memories that last a lifetime. Lite Up The Village, which typically takes place the Saturday after Thanksgiving, is the perfect event to spark the holiday spirit. There is something magical about seeing a small town like Lake George lit up by thousands of twinkling lights.
In addition, visit Ticonderoga on the northern end of Lake George for the annual North Country Christmas celebration, a family-friendly event featuring local businesses and organizations—and even Santa himself. Or, head south to Glens Falls for Adirondack Ballet Theater's presentation of the timeless holiday classic, The Nutcracker.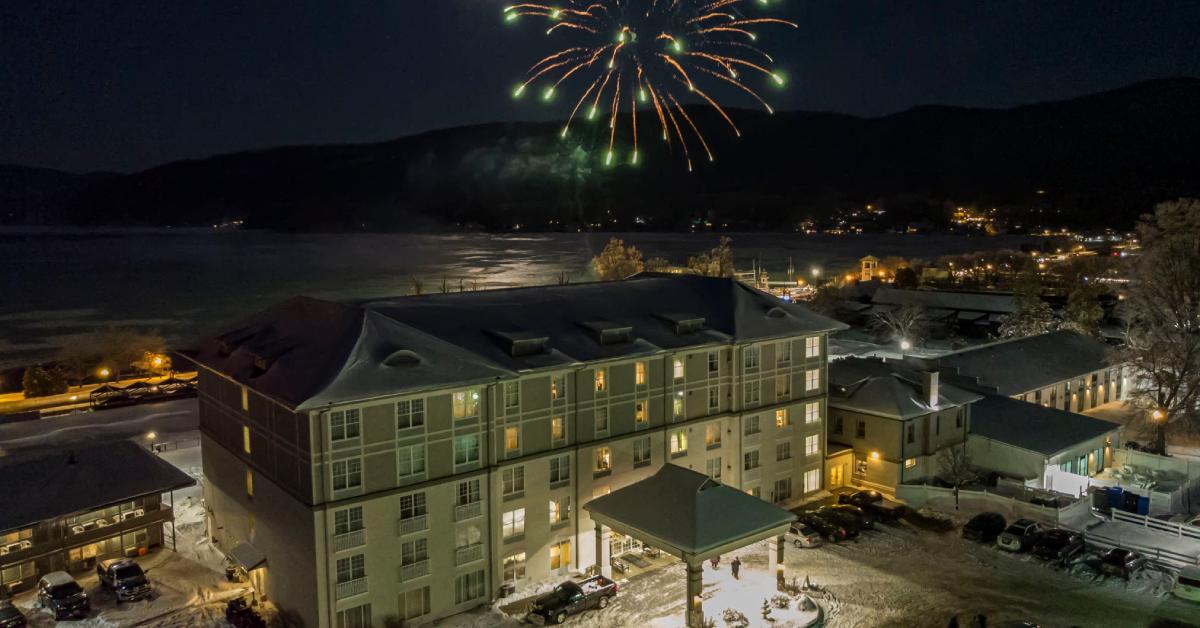 If you're looking for fun ways to welcome in the new year, Lake George has got you covered. Celebrate New Year's Eve at the Fort William Henry Hotel & Conference Center with live music, great food, and of course, drinks and dancing!
The Polar Plunge is a popular "First Day" tradition at Shepard Park Beach in Lake George Village. Hundreds of brave souls gather on the beach every New Year's Day wearing swimsuits and bikinis. They shiver until the countdown ends and they all rush into the freezing waters. This can't-miss spectacle is fun for participants and spectators.
If jumping into the lake doesn't sound like fun to you, you could always go out on it! Every year, Lake George Waterfront Cruises puts on their Frostbite Cruise, which offers a chill (literally!) setting, live music, great food and drinks, and an unforgettable start to the year.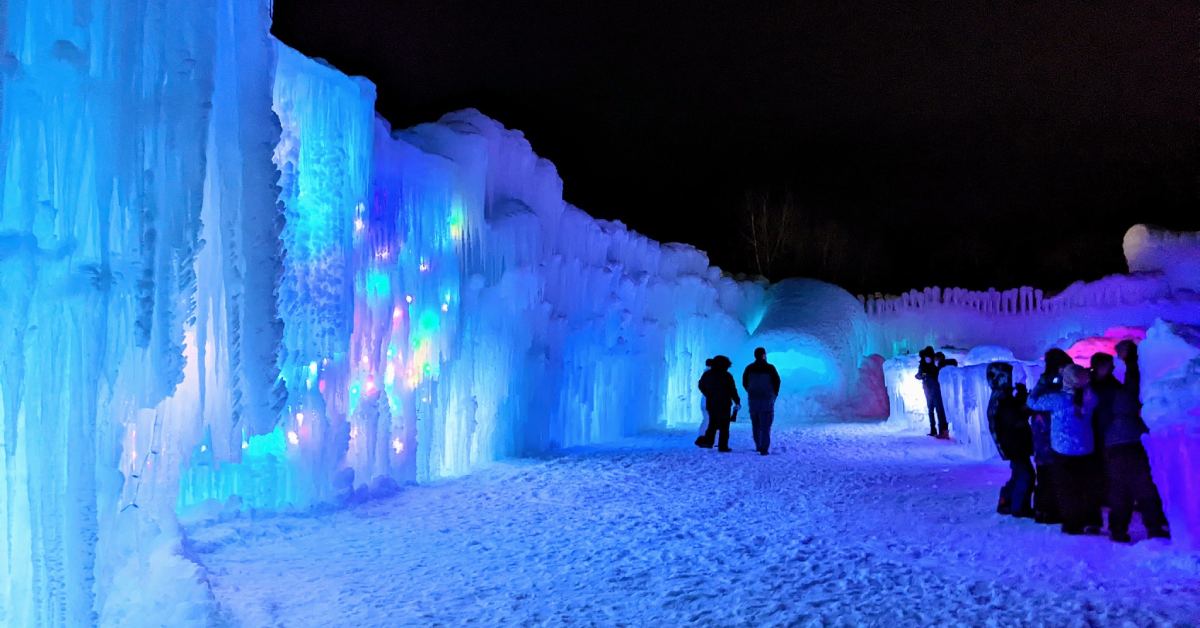 Please note, Ice Castles is being reimagined into Winter Realm.
Winter fun in Lake George doesn't end when the holidays are over! The region is full of exciting events all season long. In mid-to-late January, you can visit the Ice Castles, a magical attraction with slides, mazes, thrones, and tunnels, all completely made of ice!
The Winter Carnival, which is open every weekend in February, features tasty food, live music, and tons of kid-friendly activities for you and your family to enjoy.
Start planning your next holiday getaway to the Lake George area today!
Get in the festive spirit with our Holiday Guide »