Enjoy Fireside Dining at These Romantic Lake George Area Restaurants
Sponsored by:
When you're looking to warm up this winter with a romantic fireside meal, there is a restaurant for you in the Lake George region. Here are eight local restaurants that feature fireplaces in their dining areas and are open year-round.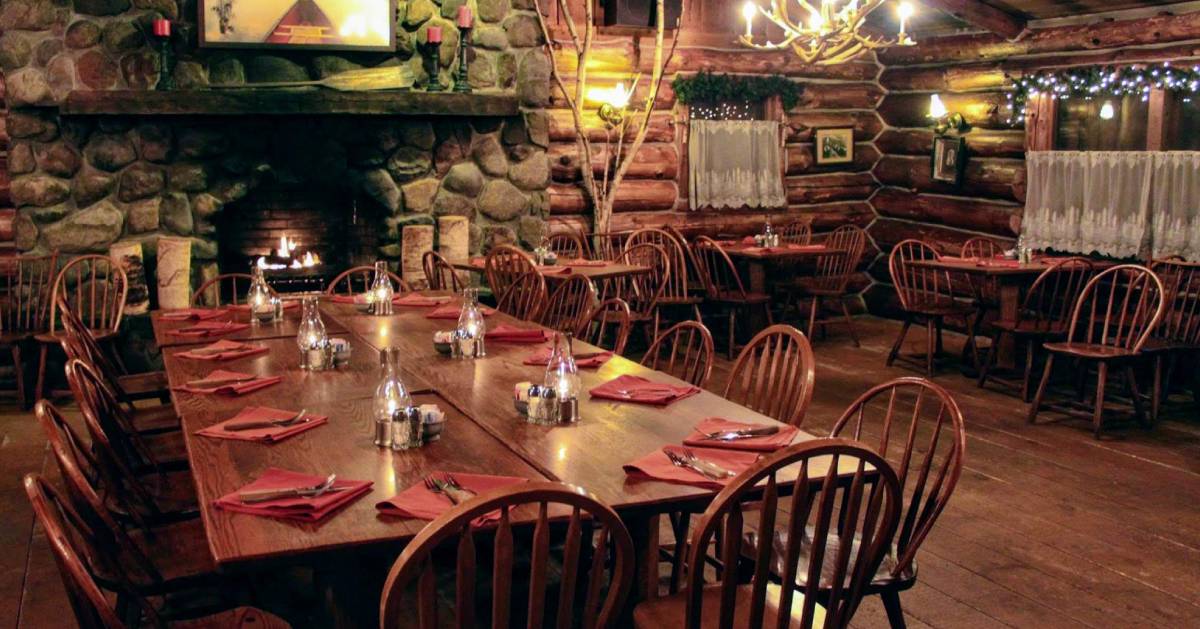 Experience a comfortable evening by the fireplace at this rustic restaurant near the Lake George Outlets. A favorite among tourists and locals, you can't go wrong with dinner at the The Log Jam, where they offer an extensive menu of American fare from salads to steaks to seafood. Dinner entrees include options like Maple Dijon Salmon, New York Oscar, and Chicken Boursin.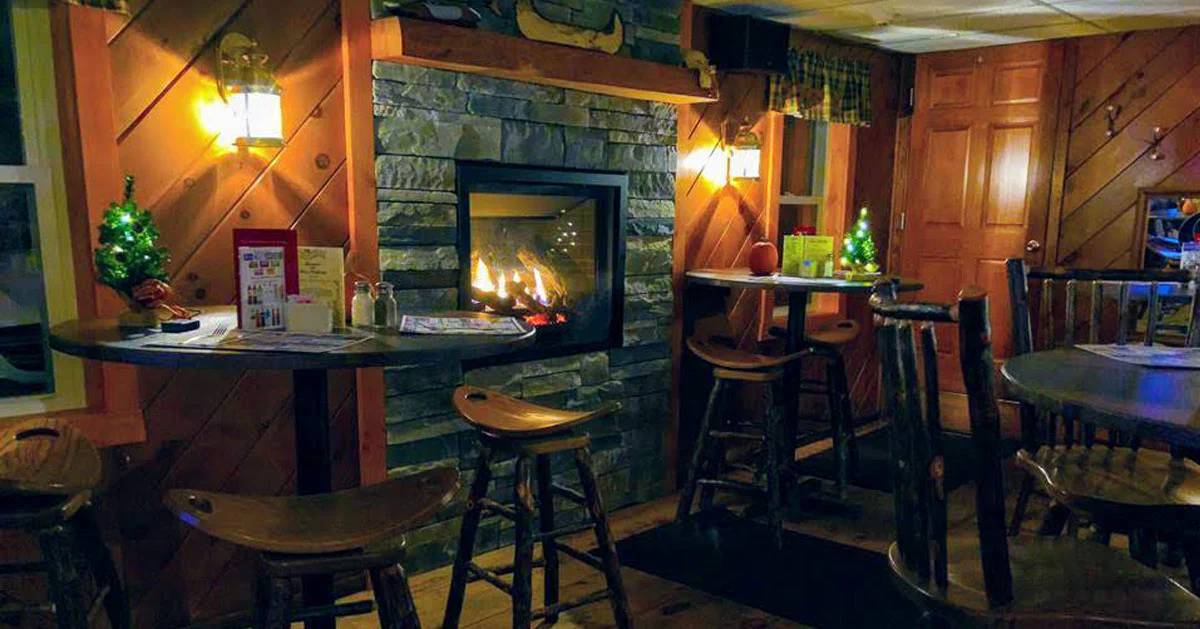 Don't discount The Docksider on Glen Lake, which offers lakeside patio dining in the summer and cozy, romantic vibes inside come winter. This year-round restaurant has it all: steak, fish, pasta, pizza, and of course, the fireplace! Plus, you can still enjoy the lake views in the winter.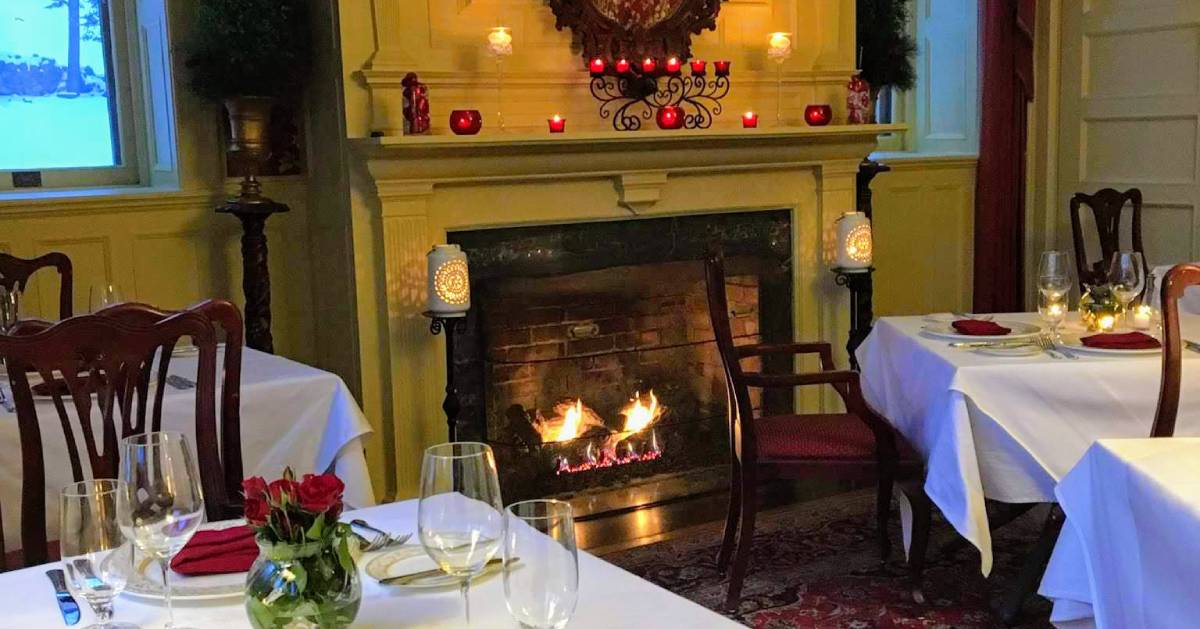 Enjoy a cocktail by the fireplace in the Library Bar at The Inn at Erlowest in Lake George, and then have a sit-down meal near the warm fireplace in the Green Dining Room. The upscale menu features the chef's select entrees, including pork, chicken, beef, and seafood options.
Learn More About Dining Options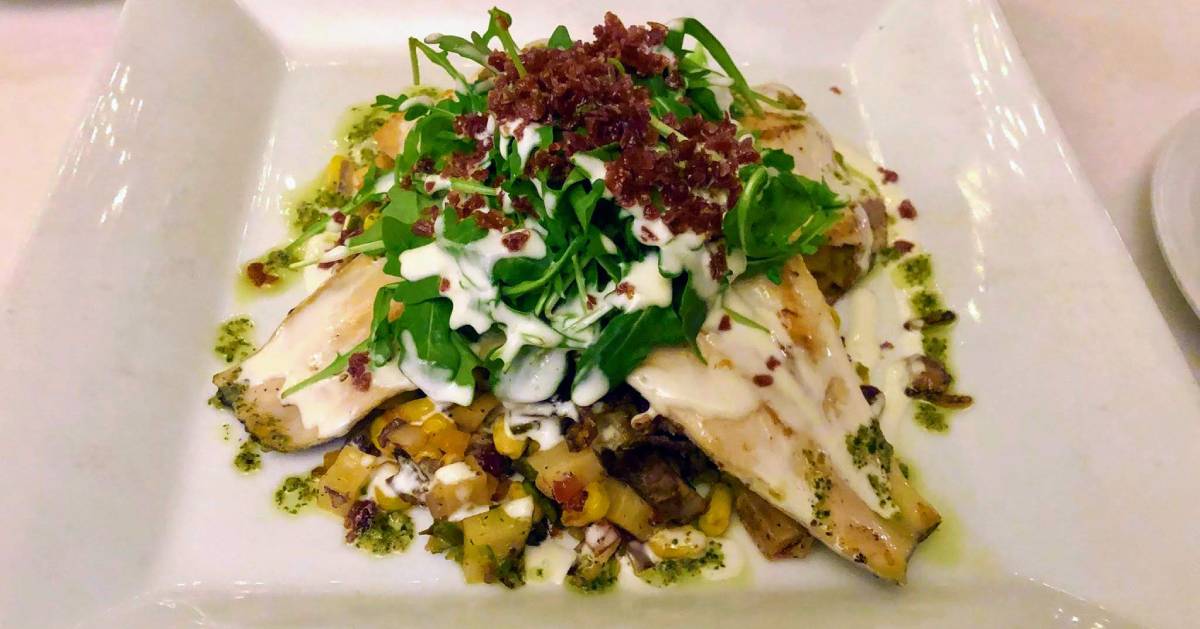 Bistro LeRoux specializes in Adirondack cuisine made with fresh ingredients, and it's known by locals as one of the best fine dining establishments in the area. Try a seafood dish like Rainbow Trout pictured above, with short rib and caramelized onion hash, arugula, crispy prosciutto, and a roasted garlic and blackened lemon aioli. And, the main dining area features a large fireplace, so you can enjoy your superb meal in style.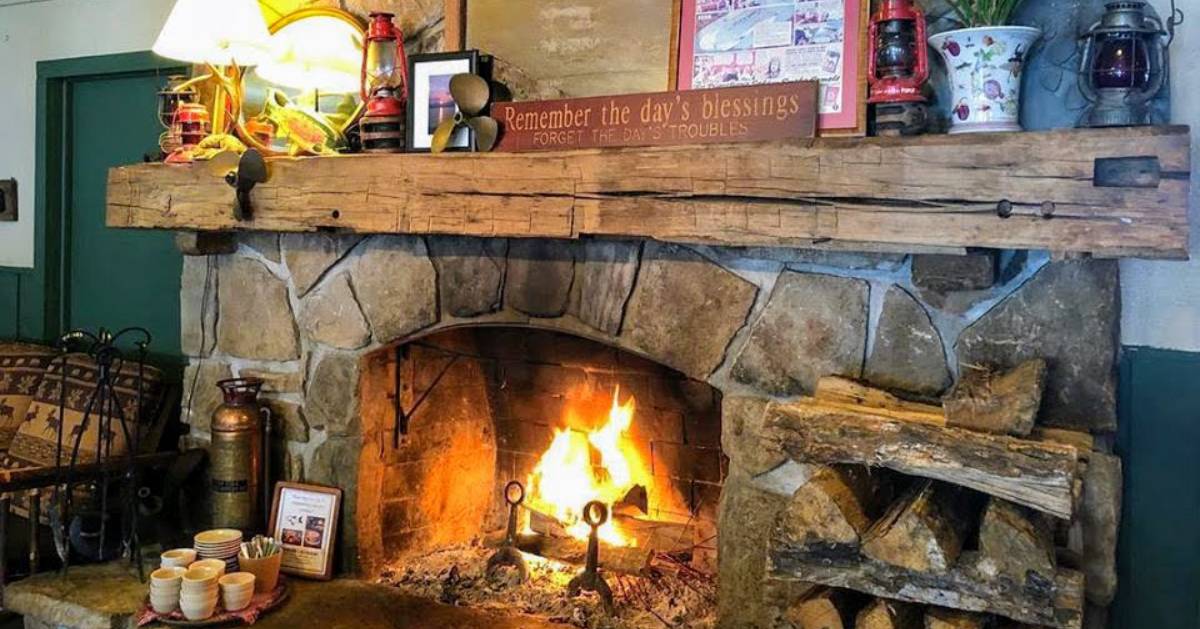 Head to Frederick's Restaurant and Lounge in Bolton Landing for a delicious meal near one of the fireplaces in their dining room. The menu features something for everyone, from soups and salads to entrees and lighter fare.
Caldwell House Restaurant & Martini Bar (Lake George)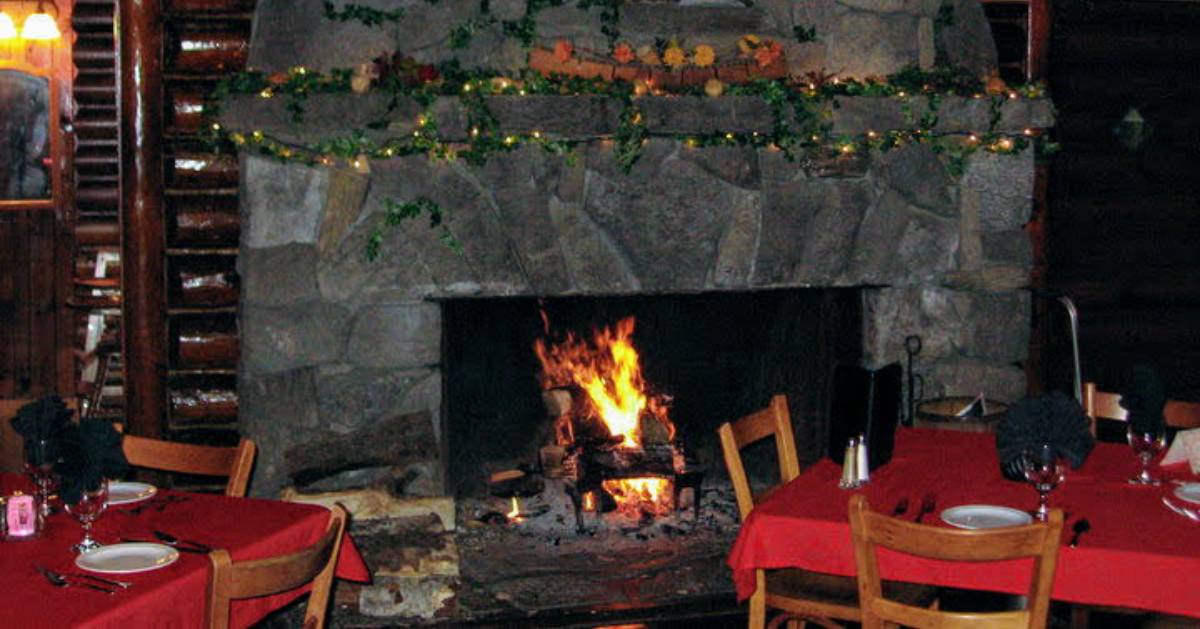 Situated in a log cabin, the Caldwell House Restaurant & Martini Bar is the ideal place for a rustic and cozy night out. They specialize in hand-cut steaks, fresh seafood, and fabulous martinis. Choose from tempting entree options like Filet Mignon, Surf & Turf, Osso Bucco, Stuffed Scallops, Alaskan King Crab Legs, Blackened Tuna Steak, and more.
The Long Horn Restaurant & Pub (Lake Luzerne)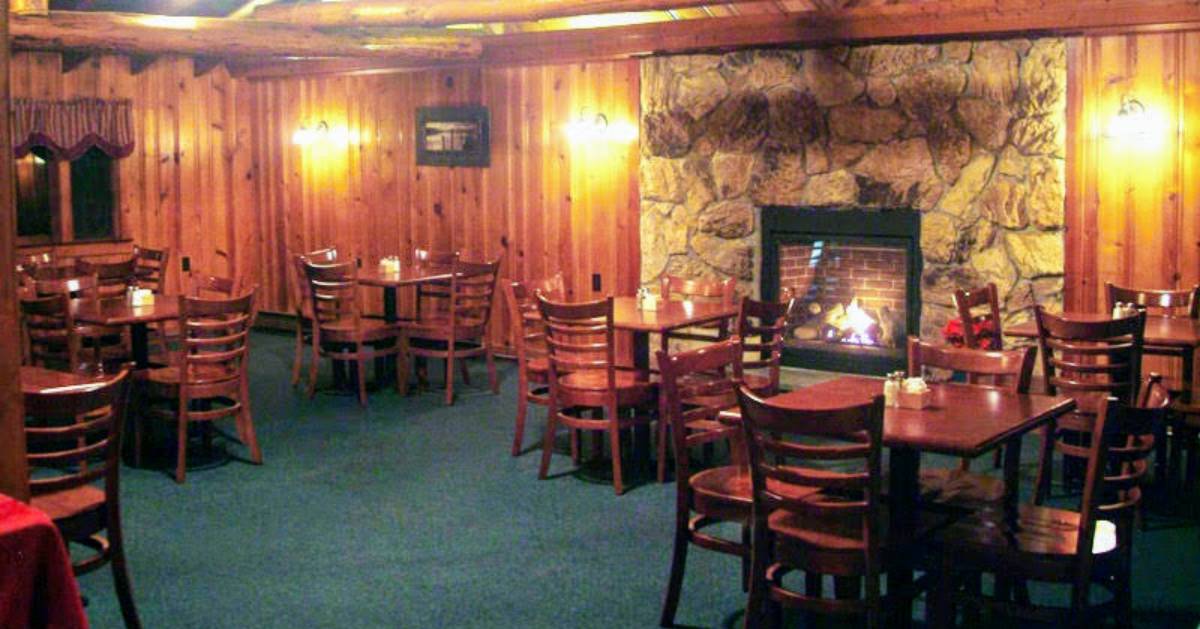 Located in the nearby Town of Lake Luzerne, the Long Horn Restaurant & Pub has a cozy bar with a fireplace in one room, plus a more romantic dining area that has an even larger fireplace. Opt for a hearty dinner like Grilled Marinated Chicken Breast, Grilled Salmon, or Shrimp Scampi, or keep it more casual with one of their incredible burgers.
The Anvil Inn (Fort Edward)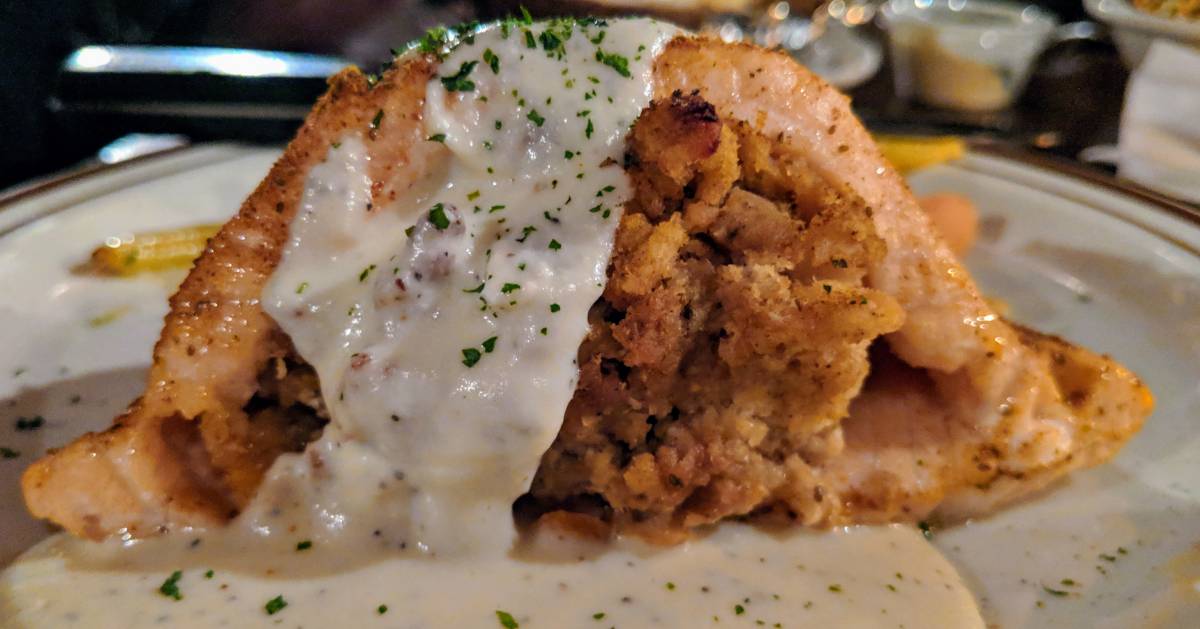 Enjoy an evening to remember in this historic inn with a fabulous dinner by the fire. The impressive menu offers choices like Stuffed Salmon, pictured above, which is a fresh Atlantic salmon stuffed with their seasoned seafood stuffing and topped with a creamy cheddar sauce. They also have fabulous steak entrees, veal, and shrimp. And do not leave without trying the Cranberry Bread Pudding!