Tubing At The Lake George Recreation Center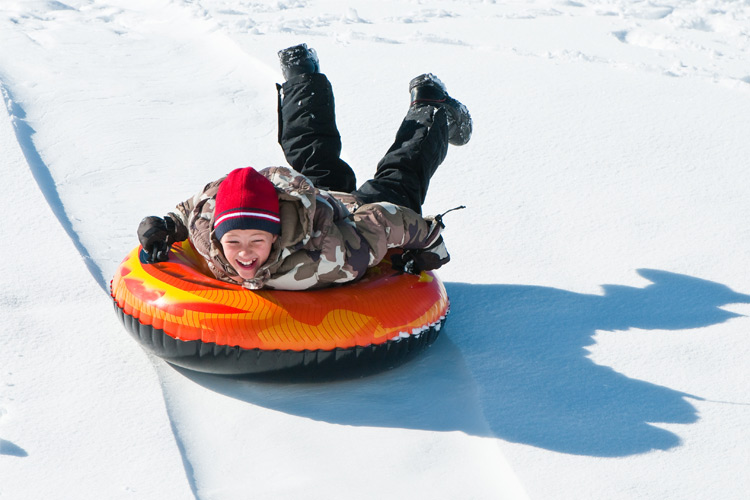 Less than one mile west of Exit 21 in Lake George, you'll find an outrageous tubing hill at the Lake George Recreation Center. The signs state tubes only (and you'll find out why!) as it's just too steep not to be protected by 3 plus inches of trapped air!
Don't bring hot chocolate, or any hot drinks - the workout of walking up this steep hill will warm you up plenty. This hill is ideal for ages five and older. If you bring children younger than five, you'll most likely end up carrying them up the hill. Also, you might want to consider bringing helmets for the little ones as this is one of the fastest hills we've tried.
The hours of operation for the Rec Center are Monday and Tuesday 9:00am to 3:00pm and every other day from 9:00am to 5:00pm. The Rec Center also offers four miles of cross-country ski trails!
Directions To The Lake George Rec Center:
Go West off the Northway on Route 9, continue past Roaring Brook Ranch. On the left you'll see Transfer Road – where the transfer station (dump) is located. Take the left and pass the dump, continue up and around the hill, just keep following the well-placed signs to the tubing hill.
For more information, contact the Lake George Recreation Center at 518-668-4380.
See More Lake George Area Snow Tubing Locations »