North Creek New York / Gore Mountain Region
The Gore Mountain Region is a four season playground, with both the mountain and the Hudson River, nature lovers will find plenty to do including hiking, skiing, tubing, mountain biking, scenic gondola rides, whitewater rafting, tubing, kayaking, and more.
Here are the towns and cities located in the North Creek New York/Gore Mountain Region to check out:
North River


North River is the perfect place to go whitewater rafting, with at least three different options of who to go through: Adirondack Adventures, Adirondack River Outfitters, or Whitewater Challengers. In the winter, take advantage of cross-country skiing trails at the Garnet Hill Lodge. North River is also home to one of the world's largest garnet deposits - garnet is a precious stone with a vibrant deep red color. Visitors can take a guided tour of the mine and collect some garnet!
Minerva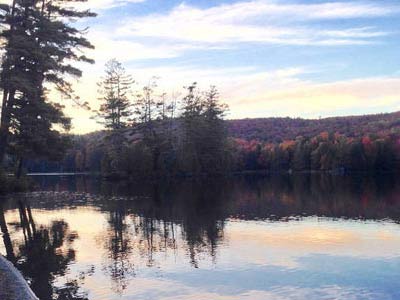 Photo credit: Aurelia Straub
If you're a nature-lover, Minerva is the place to be. More than half the town has been labeled as state land, most of the town is covered with trees, and Minerva includes sections of the Hudson and Boreas Rivers in addition to Minerva Lake. Known in part for its maple syrup, consider visiting Betty's Funny Farm or Maple Knoll Syrup for locally produced syrup. There area also plenty of camping opportunities right on the lake.
Chestertown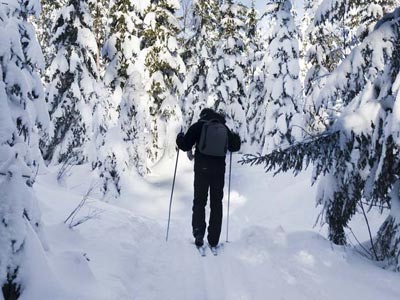 Here you can take a horseback ride among beautiful mountain views at Circle B Ranch, which offers group or private rides. In the summer, check out all the water activities at Loon Lake - boating, waterskiing, swiming, or fishing. The nearby Schroon River and Hudson River offer opportunities for whitewater rafting, kayaking, or fly fishing. Visiting in the winter? Chestertown is great for cross-country skiing - check out the Caroline Fish Memorial Trail at Dynamite Hill, or visit the Friends Lake Inn Snowshoe Center.
Johnsburg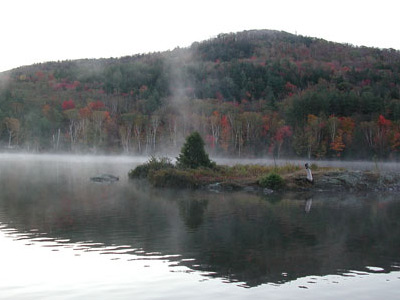 Johnsburg is the largest town in Warren County made up of six hamlets (Bakers Mills, North River, Johnsburg, North Creek, Riparius, and Wevertown) and four settlements (Sodom, Christian Hill, The Glen, and Garnet Lake). Johnsburg is the place to go for whitewater rafting on the Hudson River, hiking through the woods, and bike riding along country roads - and that's just in the summer! An amazing skiing experience awaits you in the winter, as Johnsburg is only 12 minutes away from Gore Mountain Ski Resort.
Stony Creek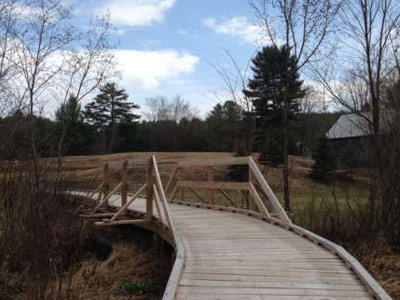 The beautiful Stony Creek is located near numerous hiking trails, the majority of which are in the Wilcox Lake Wild Forest, where you can also find many lakes and ponds. And, they trails aren't just for hiking - snowmobilers also have an opportunity to get out there and enjoy nature. Those interested in hunting can also benefit from a visit to Stony Creek, with deer and bear hunting available during the fall.
For more information on the Gore Mountain Region, visit the Gore Mountain Region Chamber of Commerce or Adirondack.net's Guide to North Creek and Gore Mountain NY.