No Snow? No Worries! Here's How to Have Winter Fun in Lake George Without Snow
Sponsored by: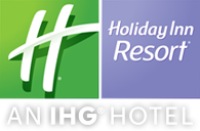 Stay and Play at Holiday Inn Resort Lake George
Enjoy year-round comfort at the Holiday Inn Resort at Lake George. This award-winning hotel features premium amenities, a restaurant, and various on-site activities. It's prime location makes it easy to enjoy every moment Lake George has to offer. Learn More »
Get ready for warm fireplaces, non-snowy indoor and outdoor fun, and delicious comfort food in Lake George this winter. The following 48-hour itinerary takes you all the way to Monday morning because yes, you could use a three-day weekend getaway this season.
Please double check hours for individual establishments!
Friday Night or Saturday Morning: Check Into Your Lodging of Choice Complete With a Fireplace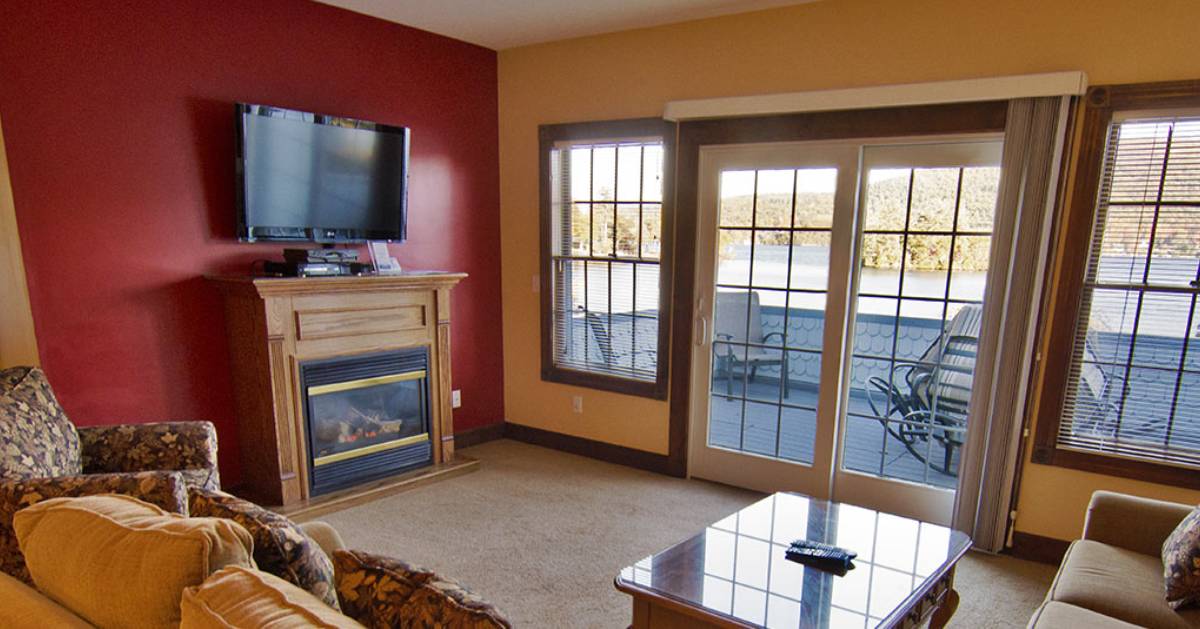 Whether you're a snowsports junkie or you prefer indoor activities, once the temperature drops there's one thing most of us can agree on: coming back to your hotel room, suite, or cabin and resting by a roaring fire is an ideal way to end a winter day.
Pictured above is the Quarters at Lake George, who specialize in vacation rentals that sleep between two and six people. Go all out with your cozy fireplace, a bubbling Jacuzzi, and everything else you need. Not looking for a full vacation rental? The Best Western at Lake George offers fireplace suites.
Browse more lodging with fireplaces »
Saturday Morning: Get Moving & Go for a Leisurely Winter Walk or a Challenging Mountain Hike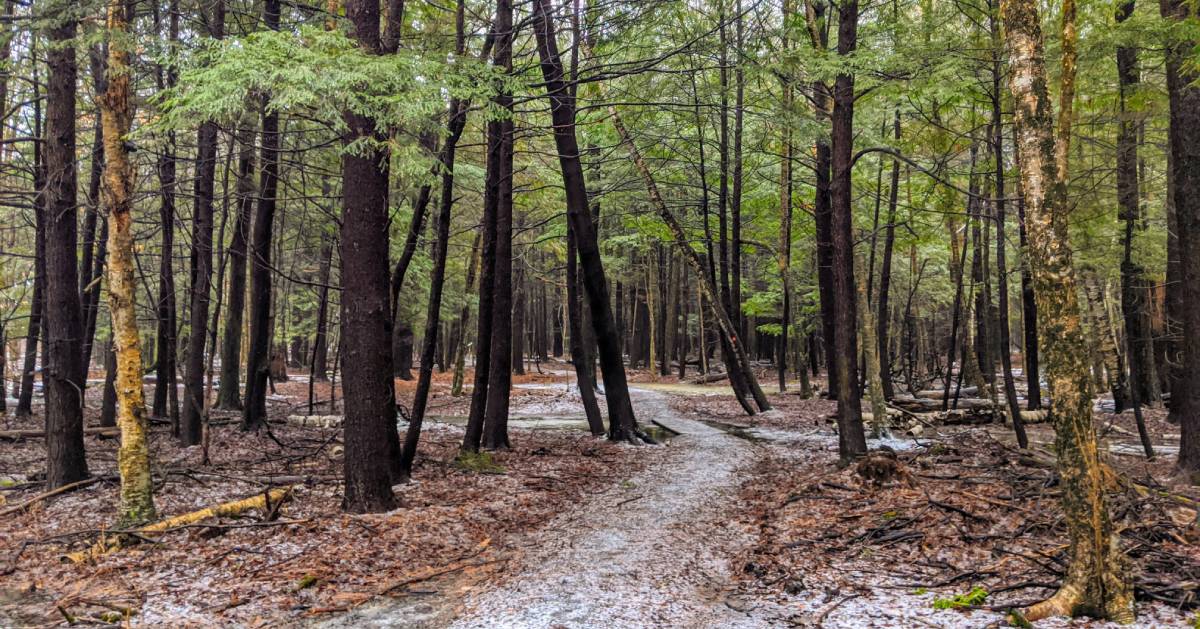 Skip the snowshoe rentals this trip and bring some waterproof hiking boots with you instead. Take a leisurely winter walk at a mostly-flat, easy-paced trail like the ones at Meadowbrook Preserve (pictured above), Rush Pond Trail, or Halfway Brook Trail, all of which are in Queensbury.
For those who are experienced at winter hiking and would prefer more of a vigorous Lake George getaway, we recommend Prospect Mountain or Sleeping Beauty Mountain. These hiking spots will be significantly less crowded during the winter months - just make sure you know your skill level and research any hike you do ahead of time.
Find more winter hiking trails »
Saturday Afternoon: Take Advantage of Year-Round Dining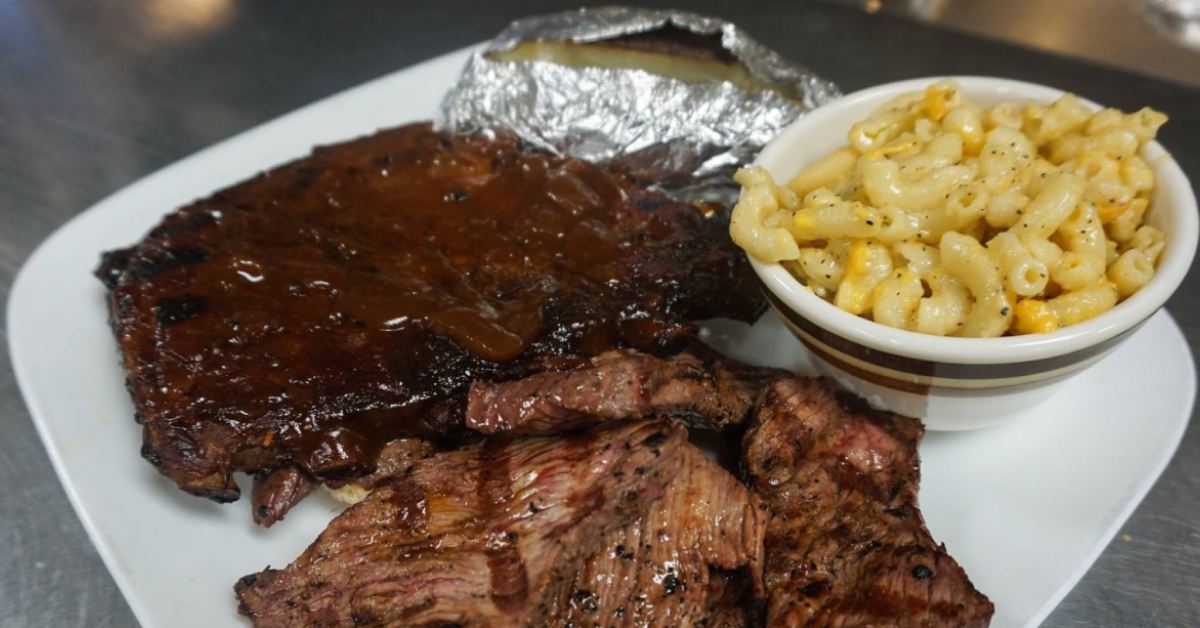 You got up, got outside, and got moving even though you're on a mini vacation. Reward yourself with a hearty lunch in Lake George.
The Barnsider Smokehouse BBQ offers delicious dining fit for any hungry traveler and they open at 12pm on Saturdays. They have three cozy dining rooms and feature mouthwatering combo plates, so you can try a variety of their smokey goodness.
Want more? If you click through to the link below you can filter the search by meal - select lunch (or brunch!) and browse your options.
See more year-round restaurants »
Saturday Late Afternoon: Visit an Area Museum & Learn About Local History or See Renowned Art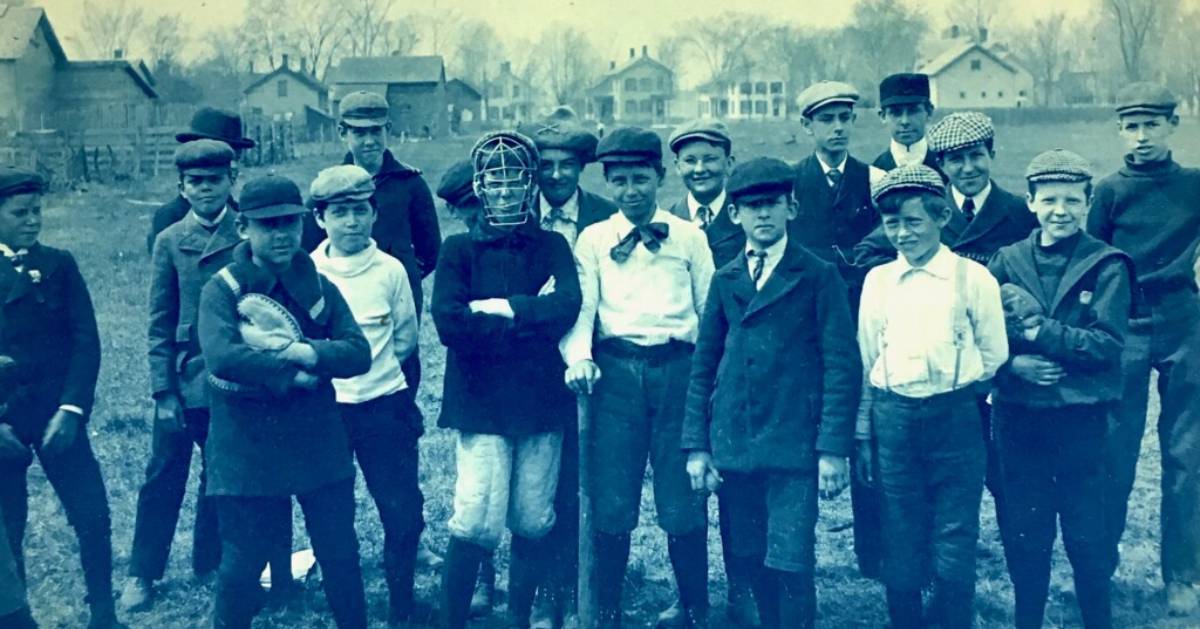 Here's a local gem you might not know about that focuses on local history: The Chapman Museum in Glens Falls. Situated in a restored house, here you can see photos like the one above depicting life in the Glens Falls/Lake George area during the late 19th century.
The Chapman is open from 10am to 4pm on Saturdays and admission is a $5 donation.
Discover more indoor winter fun »
Alternative Saturday Afternoon Suggestion: Take a Drive to Saratoga Springs & Check Out This Funky Bookstore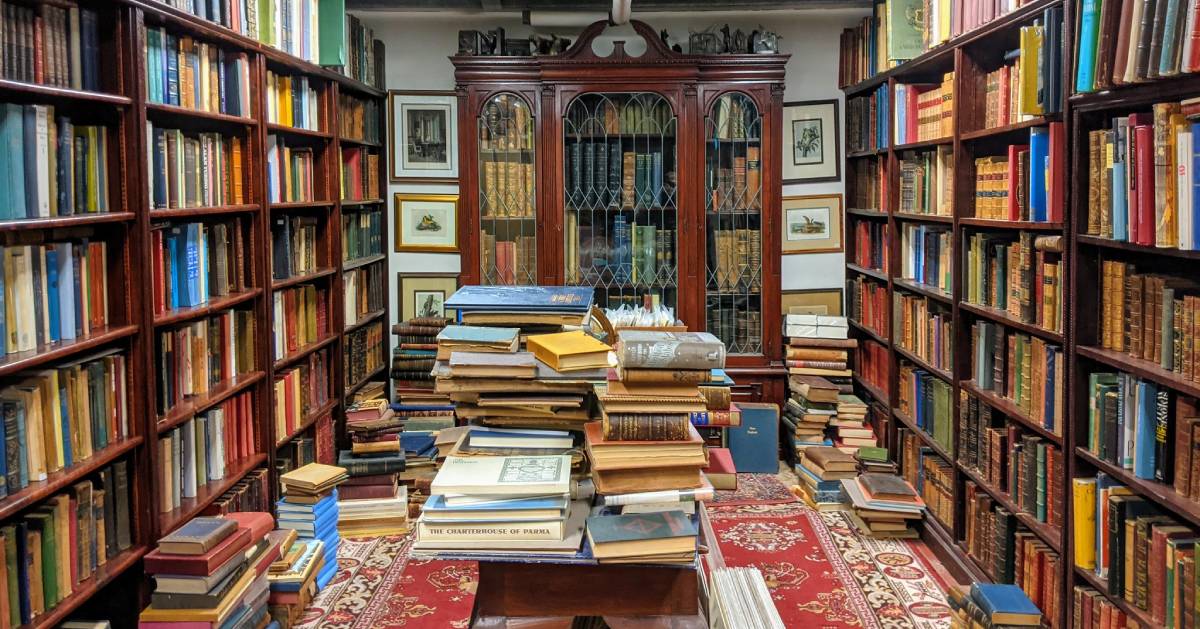 Don't forget about the fireplace back at your home base for Lake George fun. Wouldn't it be nice to curl up with a good book next to a roaring fire? Take the 30-minute drive south (you won't have to drive in the snow!) to Saratoga Springs and duck into this unassuming gem for bookworms.
Lyrical Ballad Bookstore looks small from the outside, but has room after room of books, including rare and antique editions. This one is well worth a visit! And, if you decide to go with this option, you might want to plan for lunch across the street at Harvey's Restaurant (we suggest the fish tacos). Lyrical Ballad Bookstore is open 11am to 6pm on Saturday, and Harvey's is open 11am to 12am.
Check out more day trip destinations »
Saturday Night: Experience New York City-Style Pizza Right Here in Lake George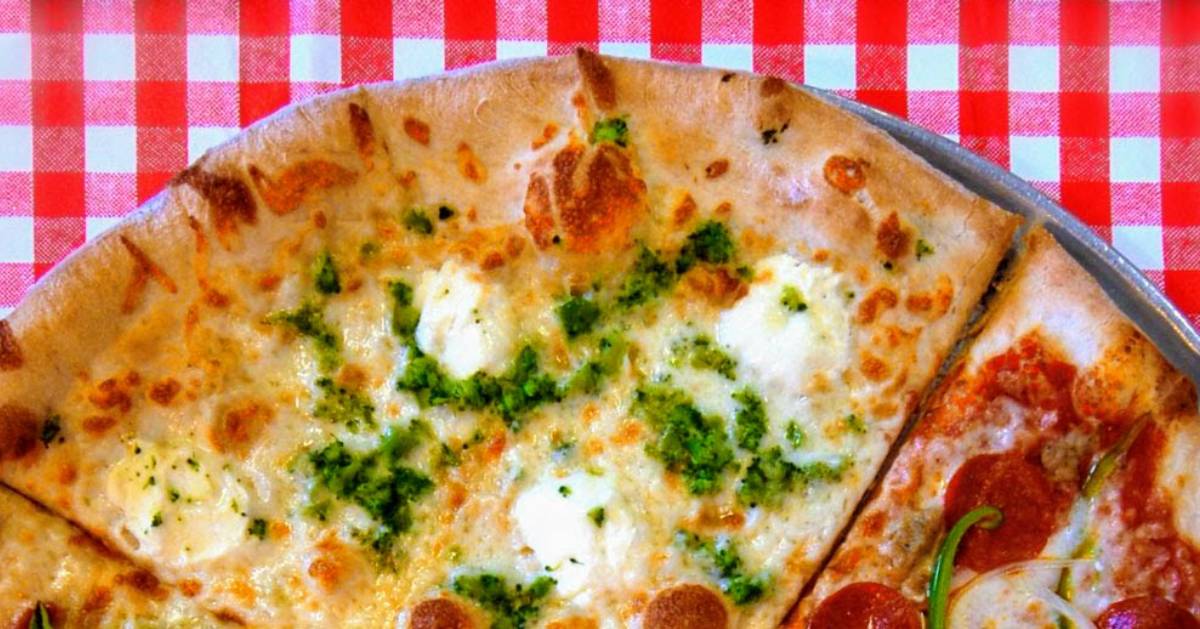 Whether you went to 10 McGillis or Harvey's, you likely had a full, wholesome lunch. Keep it simple - and stick with that comfort food we all love to embrace in the winter - and check out this highly rated pizza joint in Lake George for dinner.
If you read the reviews of Giuseppe's Pizzeria, you'll find that New York City pizza connoisseurs are more than satisfied at the city-style slices they serve up. If you consider yourself a person who knows their pizza, or if you can just appreciate a flavorful pie, make sure to put them on your must-try restaurant list. (They also have much more than pizza - guests love their meatballs and eggplant rollatini.)
Please note, Giuseppe's winter hours can vary - check their Facebook or Instagram page for the latest info.
Try other famed pizza joints on your visit »
Sunday Morning & Afternoon: Get Your Fill of a Snowy Activity - It Can Happen Thanks to Snowmaking!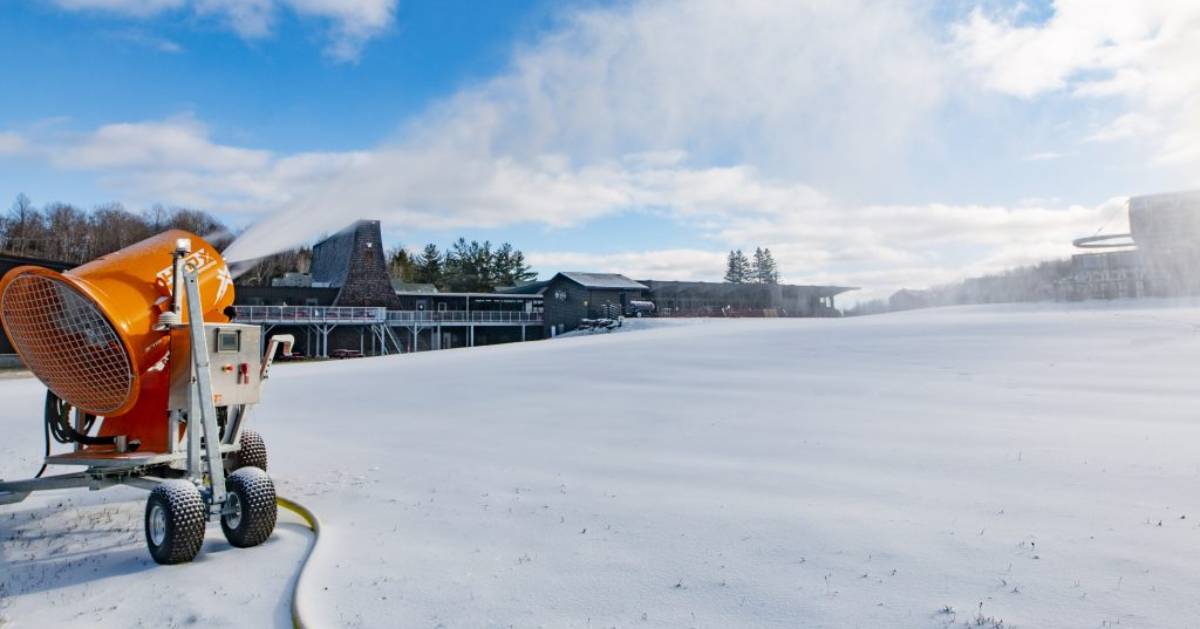 And you thought there was no snow! If you were hoping to get in some skiing during your Lake George winter getaway, look no further than Gore Mountain in nearby North Creek. Gore has revolutionized their snow-making system over the past couple of years, even expanding their reservoir in recent years to increase capacity.
Sunday Evening: Reset With a Hot Yoga Class & Fireside Meal
When you're ready to restore and rejuvenate for the upcoming week, make a reservation with Hot Yoga Queensbury, which typically offers a Hot Vinyasa class on Sunday mornings (check the schedule link below for the latest offerings). Just reserve ahead of time!
After that wraps up, grab dinner at O'Toole's Restaurant, conveniently within walking distance of the yoga studio. O'Toole's has an extensive menu with pub burgers, sandwiches, and salads, but are especially known for their chicken wings and fajitas, the latter of which arrives sizzling at your table.
They're open from 11am to 9:15pm on Sundays, and if you get lucky you might just nab a table by their toasty fireplace in the middle of the restaurant.
See the hot yoga class schedule »
Monday Morning: Fuel Up for the Trip Home With a Hot Cup of Coffee & a Solid Breakfast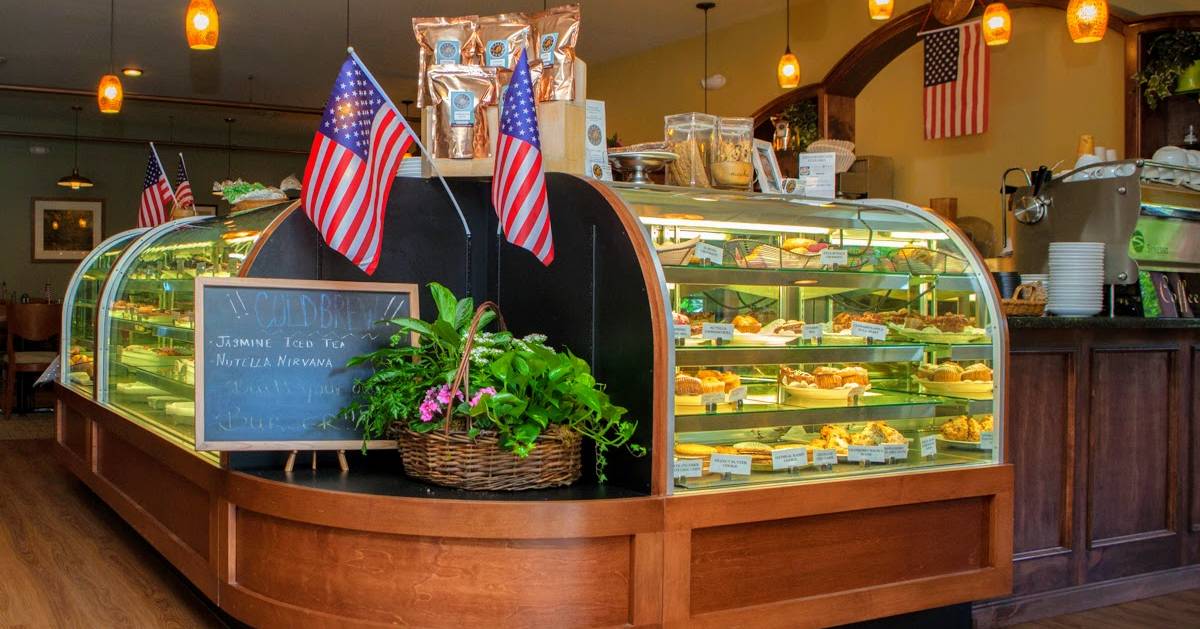 Plan to stop at Caffe Vero on your way out of Lake George for some caffeine and a breakfast sandwich, breakfast burrito, or one of their many made-fresh-daily baked goods for the road. They're open daily from 6:30am to 6pm for dine-in or takeout, and are a perfect last stop for your winter weekend getaway.
Still Need More No-Snow Ideas? You Got It!
Some of our other favorite no-snow activities are: rollerskating, bowling, children's museum fun, spa treatments, candlemaking, shopping, scenic drives, and antiquing.
Enjoy everything Lake George in the winter, with or without snow!