Lake George Winter Lodging Featuring Fireplaces: Hotels, Cozy Cabins & More
Sponsored by: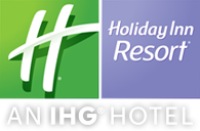 Stay and Play at Holiday Inn Resort Lake George
Enjoy year-round comfort at the Holiday Inn Resort at Lake George. This award-winning hotel features premium amenities, a restaurant, and various on-site activities. It's prime location makes it easy to enjoy every moment Lake George has to offer. Learn More »
When Lake George transforms into a snowy wonderland each winter there's nothing better than returning to your lodging place and sitting by the fire. Here are a wide range of hotels, cabins, cottages, and even vacation rentals in the Lake George area that feature fireplaces for guests.
See All Winter Accommodations »