Discover Hikes All Around Lake George
Hikes on the East Side of Lake George
Shelving Rock Falls (Fort Ann)
Easy | Waterfall
Easy level of difficulty and there's a waterfall? Sign us up! No wonder Shelving Rock Falls is a popular Lake George hike. There are two trails from separate parking areas that lead to the top and the bottom of the 50-foot falls, one of which mostly follows an old carriage road.
Sleeping Beauty Mountain (Fort Ann)
Easy to Moderate | Lake Views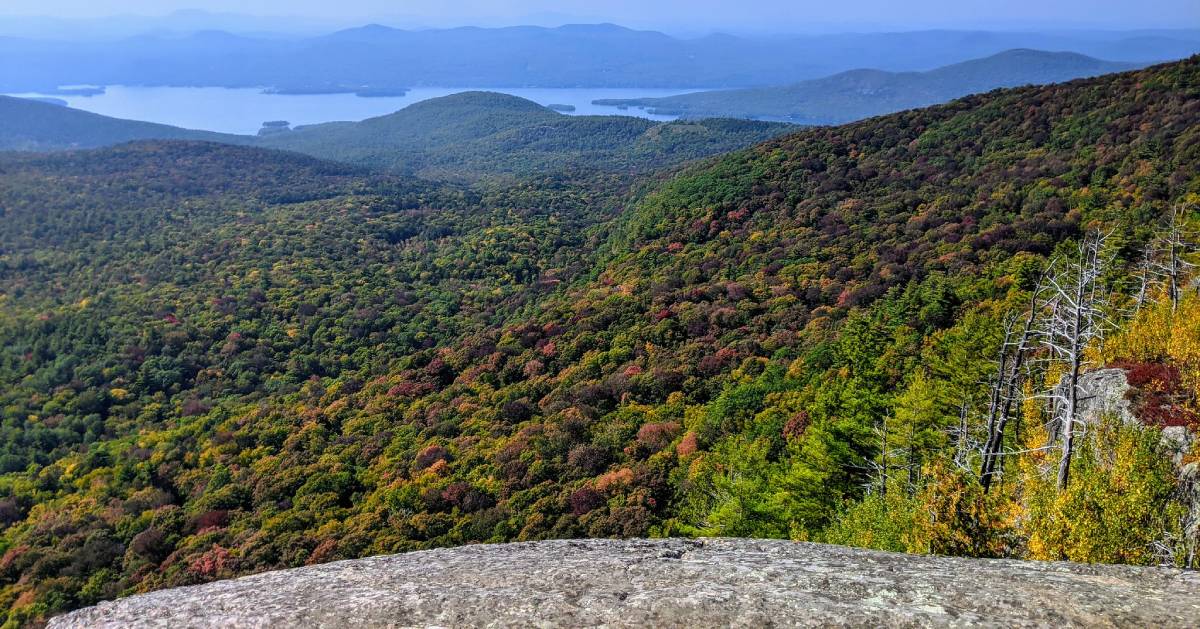 Sleeping Beauty Mountain is indeed a beauty. Although a fairly easy hike for most, this can be a long one (up to 7.5 miles round-trip), depending on where you start. During certain times of year the road from Hog Town Trailhead to Dacy Clearing is closed; this will add 3 miles to the journey. But the view is worth it!
Pilot Knob Preserve (Fort Ann)
Easy to Moderate | Lake Views | Waterfall | Gazebo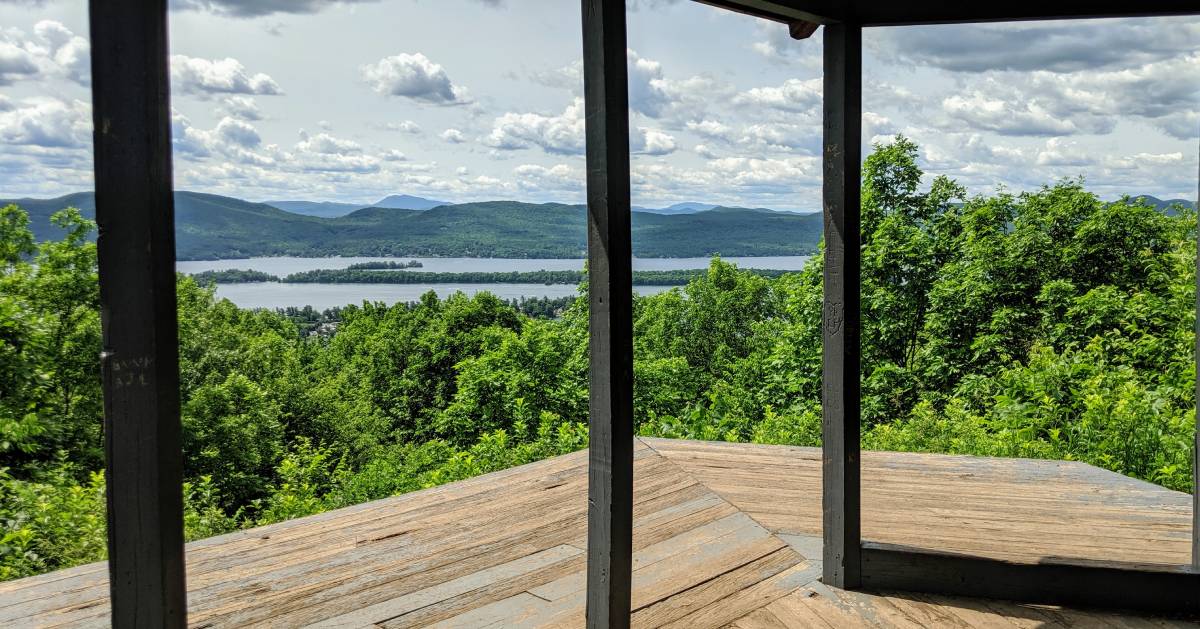 The Pilot Knob Preserve offers gorgeous views of Lake George from the gazebo at the top. And if you're up for it, you can extend the trip by about an additional 1.8 miles to check out a waterfall, which is usually active in the spring. Otherwise the hike will be approximately 2.3 miles, and it can get steep in some spots.
Buck Mountain (Kattskill Bay)
Moderate | Lake Views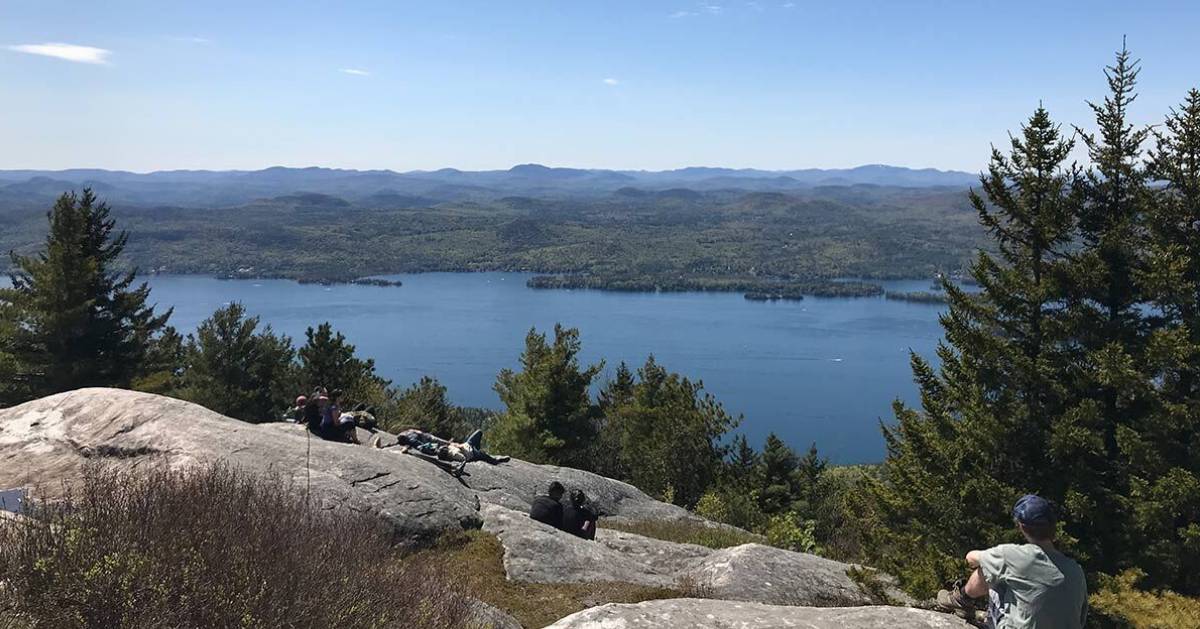 Photo credit: Taylor Chandler
The Buck Mountain hike is about 6.6 miles and has a few steep and rocky sections to get through before you can appreciate those picturesque lake views. There are a couple of different trail options to get you to the summit; the more common one to use is at the end of Pilot Knob Road.
Black Mountain (Clemons)
Moderate | Lake Views | History/Firetower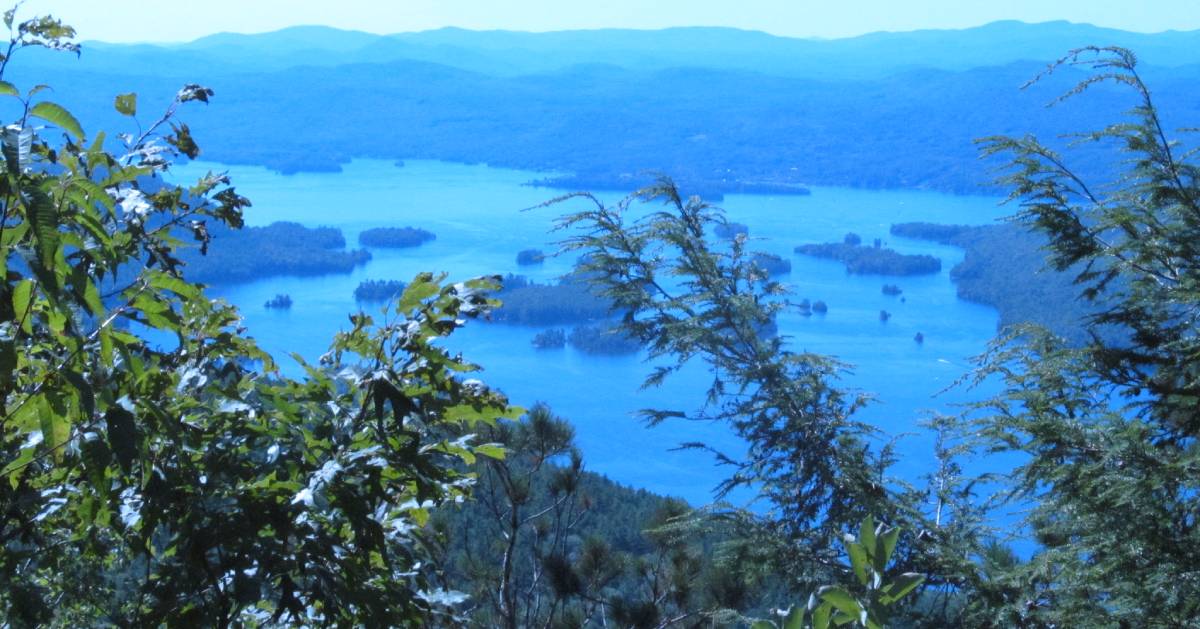 Photo credit: Kevin Kenny, licensed by CC BY-SA 2.0
Like Buck Mountain, Black Mountain is relatively easy with a few challenging spots that bring it up to a moderate level. Black Mountain, Buck Mountain, and Sleeping Beauty Mountains all have interconnecting trails. This hike is about 5 miles round-trip and includes a fire tower, although it is fenced off and cannot be climbed. There's also a windmill.
Hikes on the West Side of Lake George
Amy's Park (Bolton Landing)
Easy | Wildlife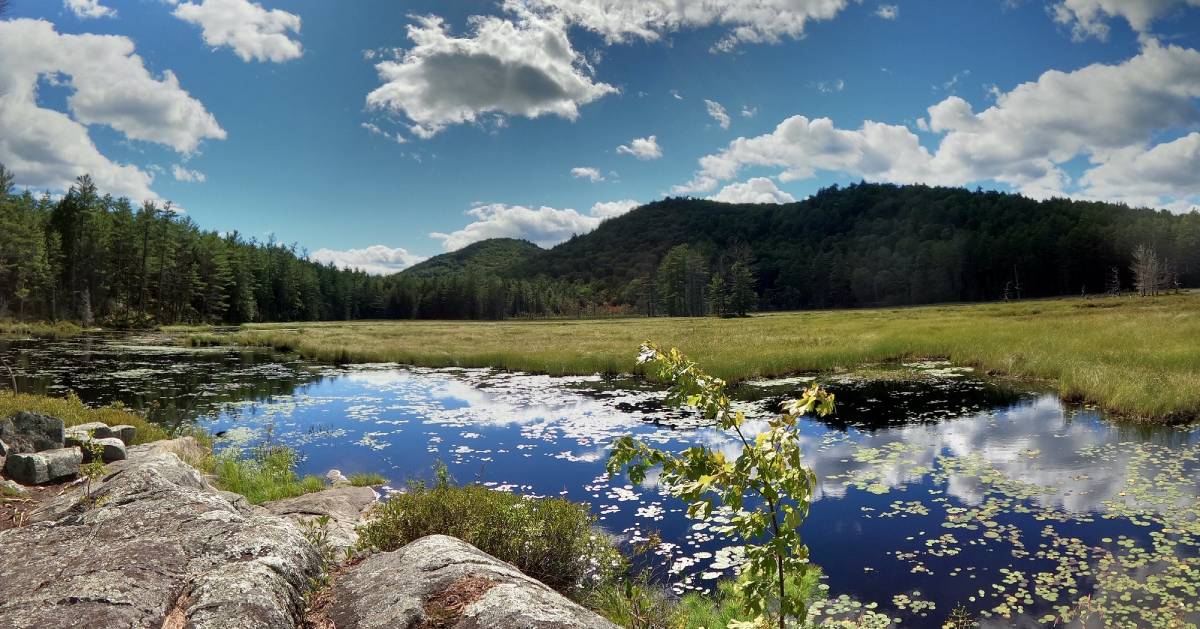 The 500-acre Amy's Park has a network of short hiking trails as well as a few lookout areas where you can view a beaver pond and other wildlife. There's also a canoe and kayak launch close to the parking lot.
The Pinnacle (Bolton Landing)
Easy | Lake Views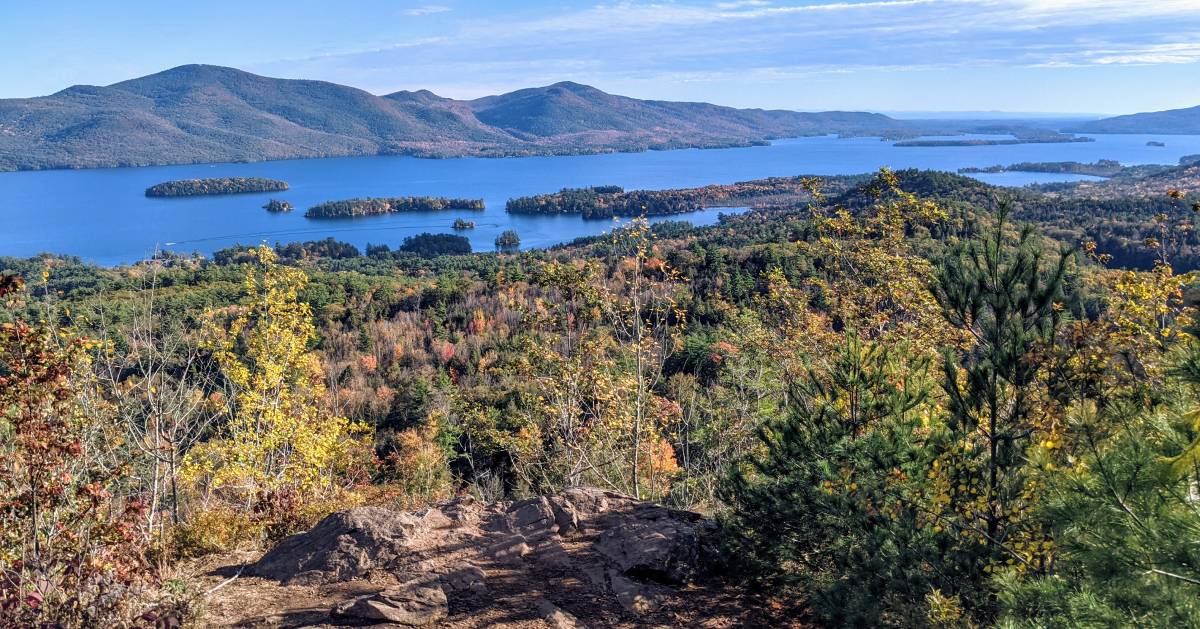 Check out hikes located all around Lake George - as in the lake, not the town or village! We've broken out some of our favorites below by hikes on the west side and hikes on the east, specified the difficulty level, and included other highlights to note, such as awesome lake views. Keep scrolling to the bottom for a couple of walking hotspots.
The Pinnacle consists of a 1.5-mile trail, a new Bradley's Lookout Trail, and there's also a connector trail to Cat Mountain near the summit. The short hike does include a few steep climbs, so although easy, you'll get a workout in.
Hackensack Mountain (Warrensburg)
Moderate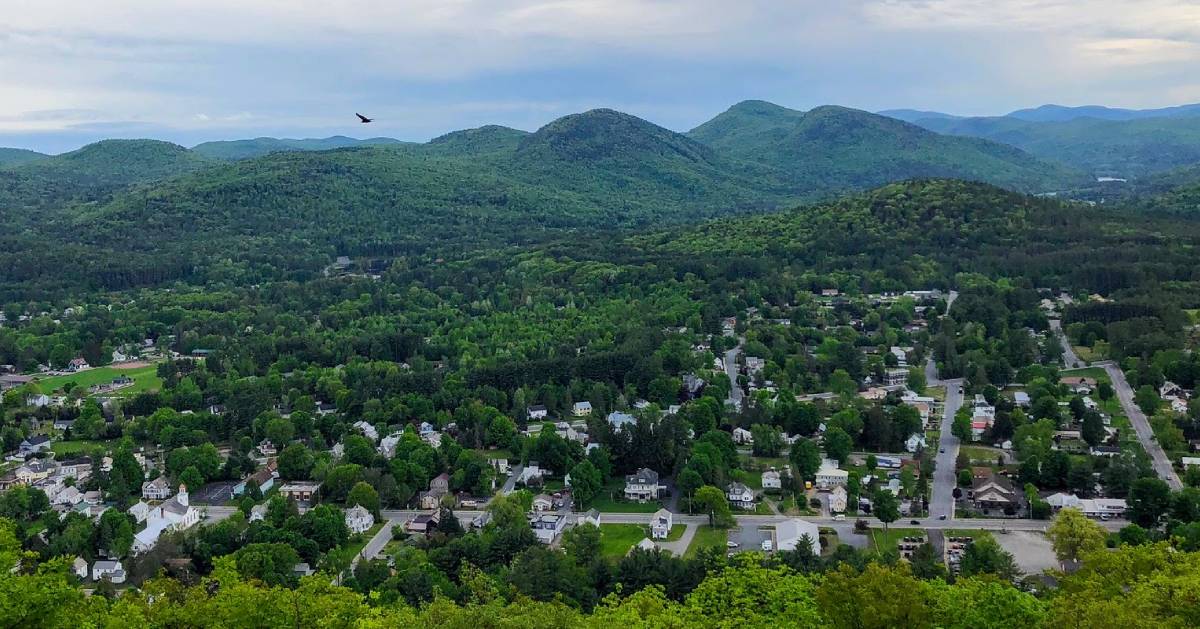 Although there aren't lake views, that doesn't mean there aren't views! The 2.7-mile Hackensack Mountain loop wanders through a gorgeous forest setting to the summit, where you can look out over Warrensburg and surrounding mountains.
Prospect Mountain (Lake George)
Moderate to Difficult | Lake Views | History/Railway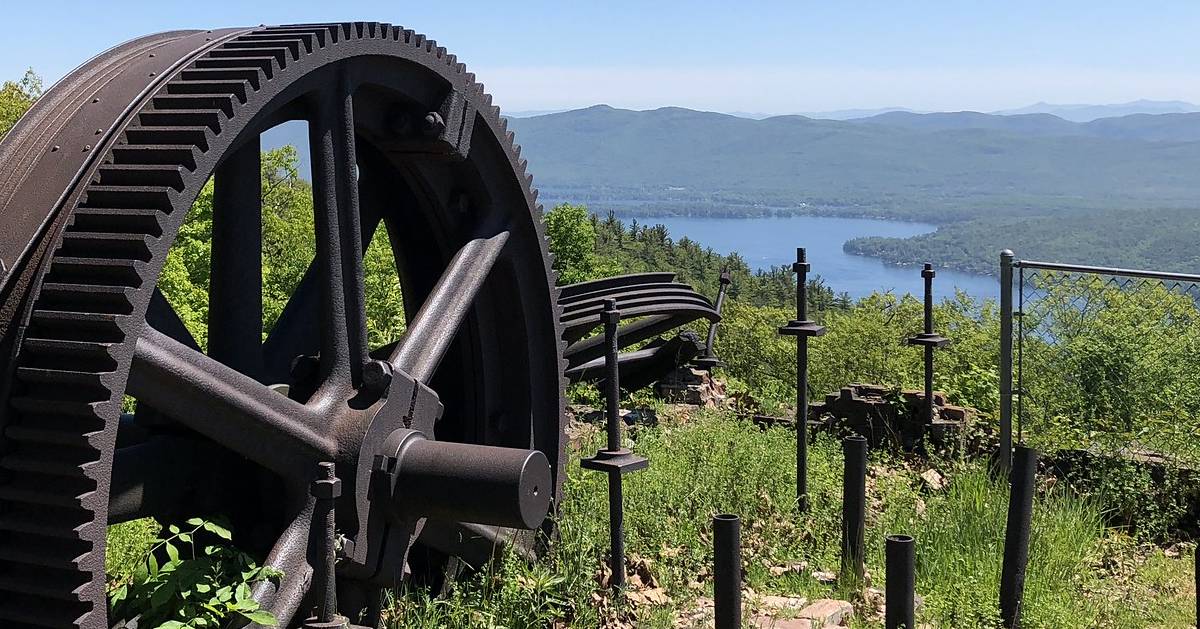 Prospect Mountain is one of the most popular hikes in the region, and for good reason. Although not a terribly long hike at 3 miles it is an extremely steep one, hence the moderate to difficult rating. The terrain can be rocky as well. At the top, you can check out remnants of the Prospect Mountain Cable Incline Railway.
Cat & Thomas Mountains (Bolton)
Moderate to Difficult | Lake Views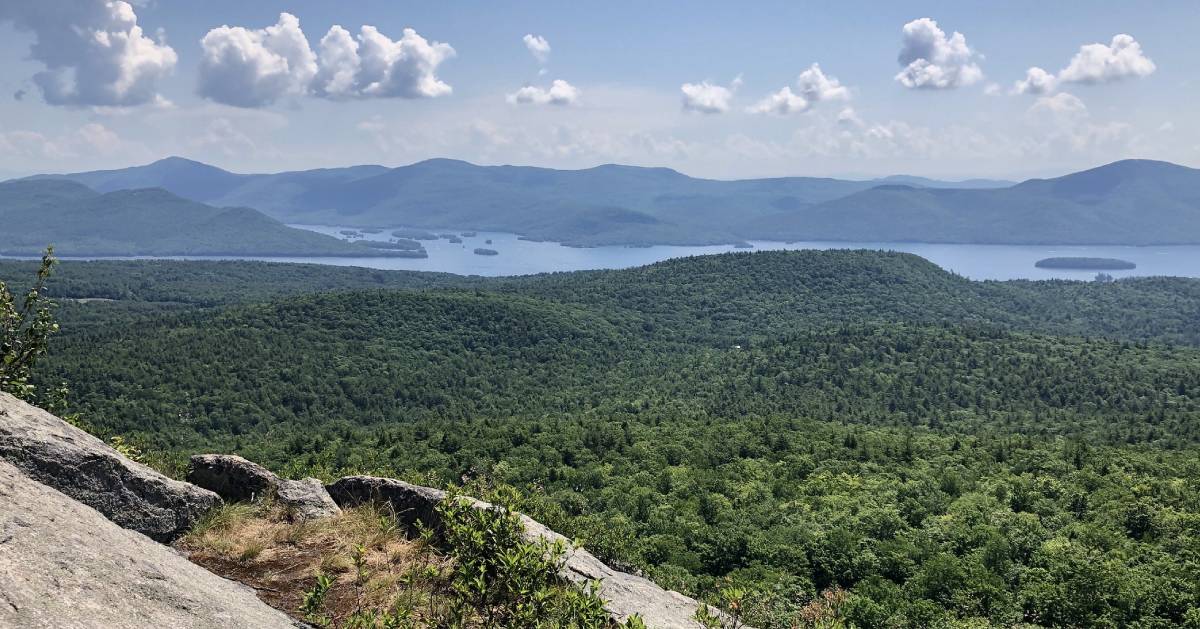 If you're up for two mountain hikes in one day you could go for the Cat and Thomas Mountains, the two peaks of which can be accessed from one trail network. If you can only do one, Cat is generally more popular. If you include both in your trek, you're looking at a 7- to 8-mile hike.
Tongue Mountain Range (Bolton)
Difficult | Lake Views | Waterfall (French Mountain/Clay Meadow) | Wildlife (Rattlesnakes)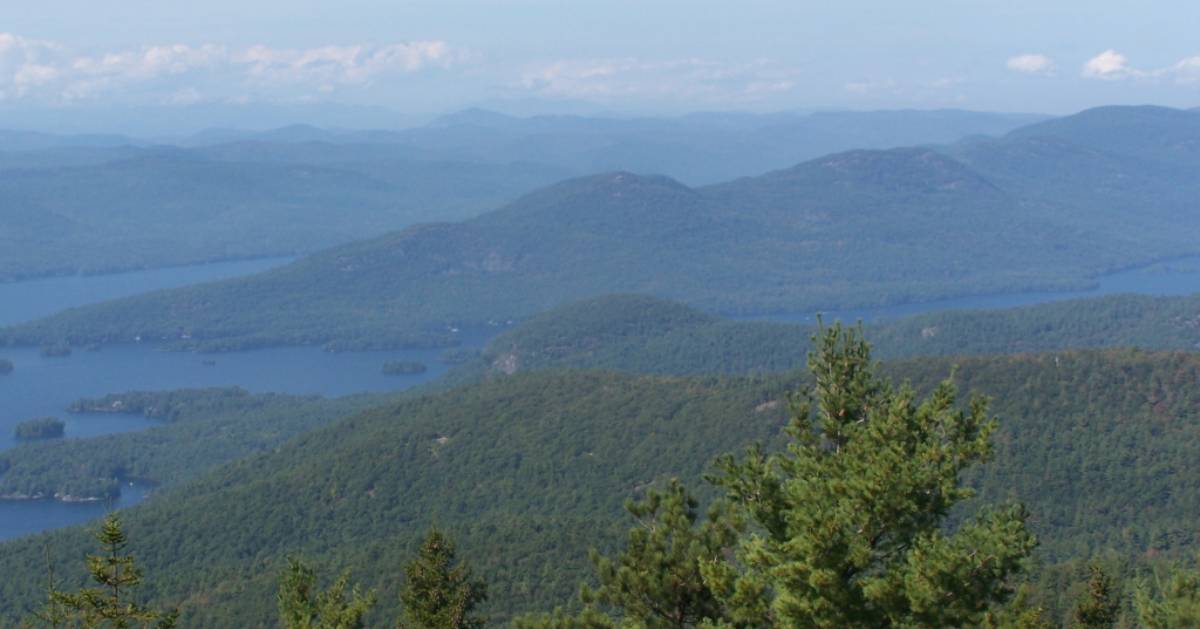 Photo credit: Andy Arthur, licensed by CC BY 2.0
The Tongue Mountain Range consists of six separate hikes: French Mountain (waterfall), Clay Meadow (waterfall), First Peak, Fifth Peak, Brown Mountain, and Five Mile Mountain. Generally these hikes are considered difficult, and visitors to the area should be on the lookout for rattlesnakes.
Bonus Suggestions for Fun Walks Near Lake George
For when you want to get out there and get moving but don't necessarily want to sign up for a mountain hike...
Warren County Bikeway (Lake George to Glens Falls)
Easy | History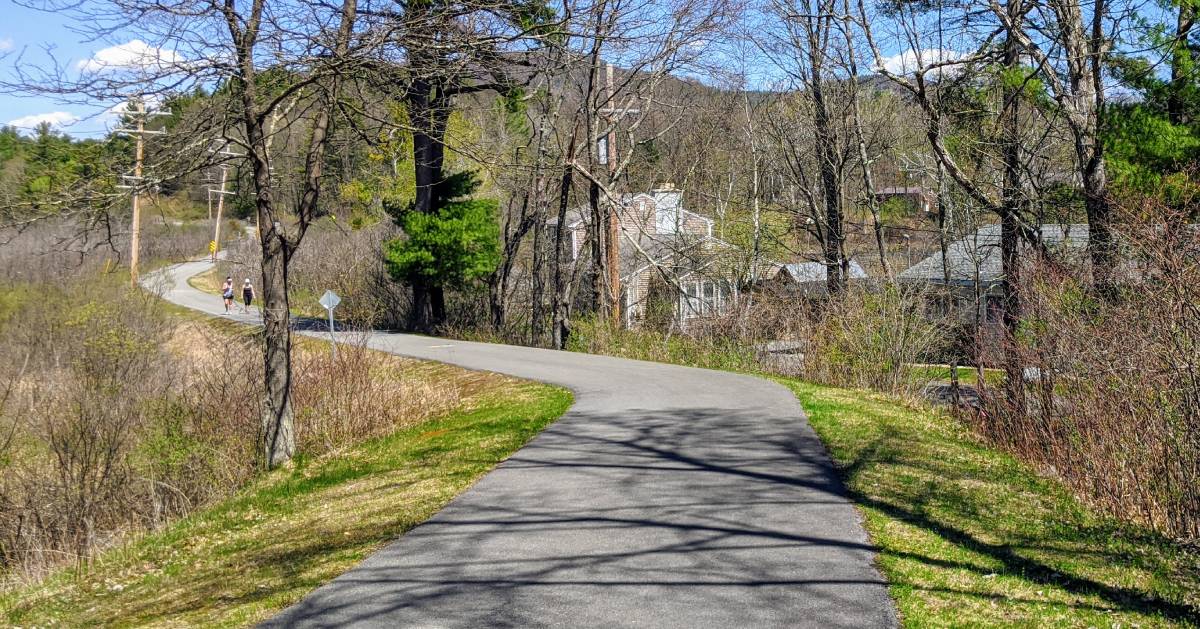 The 9.2-mile Warren County Bikeway is available for walkers, hikers, and bikers to enjoy as you make your way from Lake George Village to Glens Falls (or vice versa). You'll see historical signage and plenty of picnic spots and scenic views along the way.
Colonial Wars Self-Guided Walking Tour (Lake George)
Easy | Lake Views | History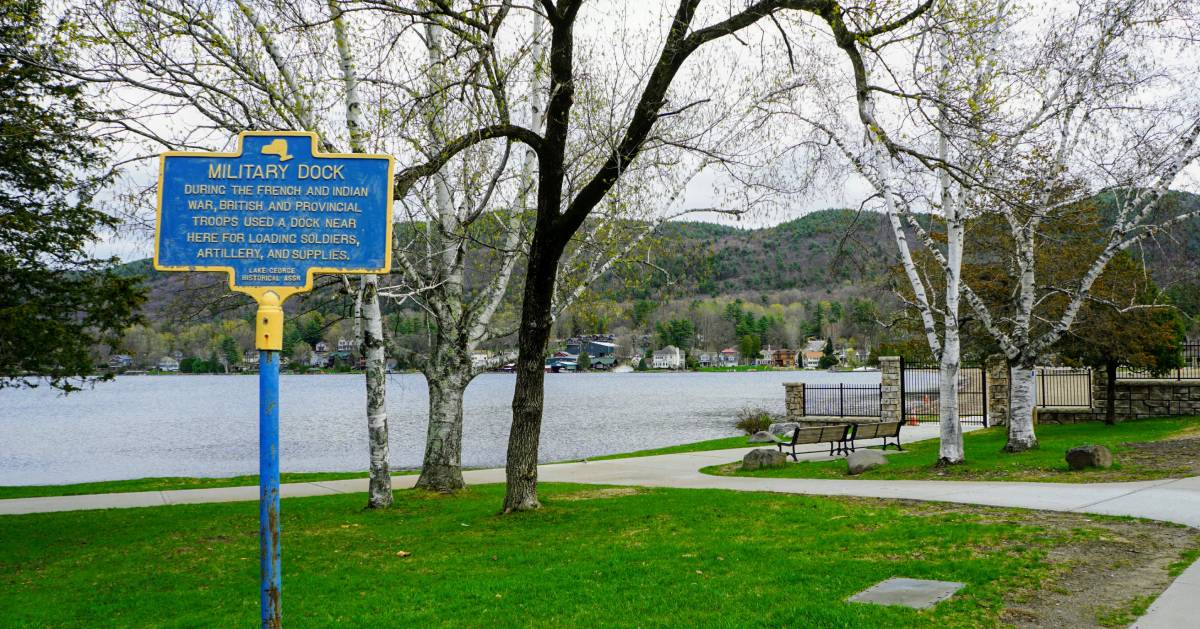 The Colonial Wars Self-Guided Walking Tour takes you through historical hotspots in Lake George Village, including Lake George Battlefield. Learn about Lake George's significance in the French and Indian War.