Insider Secrets: Peak Foliage by Region
Sponsored by: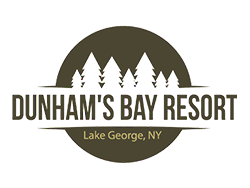 Stay At Lake George's Best Kept Secret
Just a five-minute drive from Lake George Village on the lake's southeastern shore, Dunham's Bay Resort is perfect for family vacations and couples retreats. Enjoy the indoor heated swimming pool, on-site restaurant, and serene setting. Learn More »
We asked our Facebook fans for tips on when to best view the fall foliage in the Lake George region and they delivered.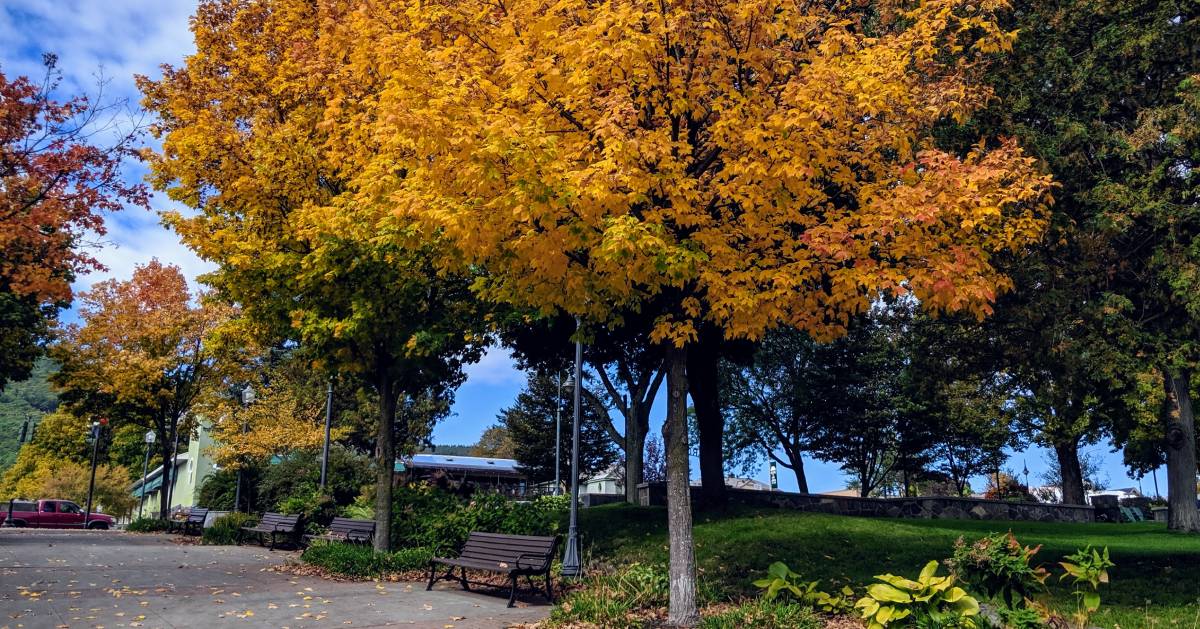 The Peak Time to View Fall Foliage, According to Insiders
Typically, the best time to see fall foliage depends on where you are in the Lake George Region. Our insiders cover a wide range, from Saratoga to Lake Placid, so learn about the location that will be closest to you this fall.
Lake George
"The best time to see foliage at Lake George Escape is probably from mid September to October." - Beth Blankenship
"Peak foliage is usually the last two weekends in September." - Dan Rougeau
"Early October/ late September is usually the beginning of leaf changing around here." - Hannah Rhodes
Old Forge
"I would say the most ripe time for fall foliage in Old Forge, NY would be beginning/mid October around Columbus Day Weekend. If winter doesn't hit too early the leaves have fully turned and there's enough nip in the air to justify a hard warm cider." - Samantha Salsbury
Bolton Landing
"The best way to view the fall foliage is from the water especially from the beginning of October until Columbus Day." - John Orlando
Hague
"The peak foliage is really dependent on the weather, the leaves can change faster in a dry summer season. It usually happens in mid to late October." - Anthony DeFranco
Saratoga
"The peak time to view fall foliage near The Saratoga Winery is in mid October. Most of the leaves have changed by this time and have not fallen off yet!" - Amy Greth
Lake Placid
"The High Peaks Region of the Adirondacks is one of the first areas to show fall color in the Eastern United States due to our northern latitude and high elevation. The color show can begin as early as the week after Labor Day as the nights cool down and days remain warm. Some trees are starting to turn now, making us very excited for what is to come!" - Lori Fitzgerald
Speculator
"A ride through Speculator, N.Y. some time early in October is great" - Chris Palumbo
Indian Lake
"Best peak time in the Adirondack Park is the last week in September."- Kerry Rafferty
Pottersville
"Varies year to year depending upon weather conditions - end of September, to first week or so of October." - Gregory Beckler
Schroon Lake
"Most usually the peak in this area is the first weekend in October. That being said, last year it was a little early, and judging the changing leaves that are here already, this year may indeed be a little early." - Phyllis Rogers
Queensbury
"The best time to view the fall colors is around Columbus Weekend. Typically that's when we peak here." - Mike Delsignore
Northville
"The best time to view peak foliage in the Southern Adirondacks is usually the last half of September into the early part of October." - Mike Humphrey
For more insider secrets, check out:
« Back to the Leaf Peeping Guide