Make Your Stay in Bolton Landing Unforgettable With This Curated Summer Itinerary
The hamlet of Bolton Landing, just north of Lake George Village, has so much to offer! It's the perfect summer vacation spot for families and friends, featuring everything from gorgeous lakeside estates to charming cafes and restaurants. Enjoy stunning views of Lake George and relax in the outdoor oasis of this lakefront community during your next getaway.
Friday Night: Check Into a Cozy Lodge or Lakefront Resort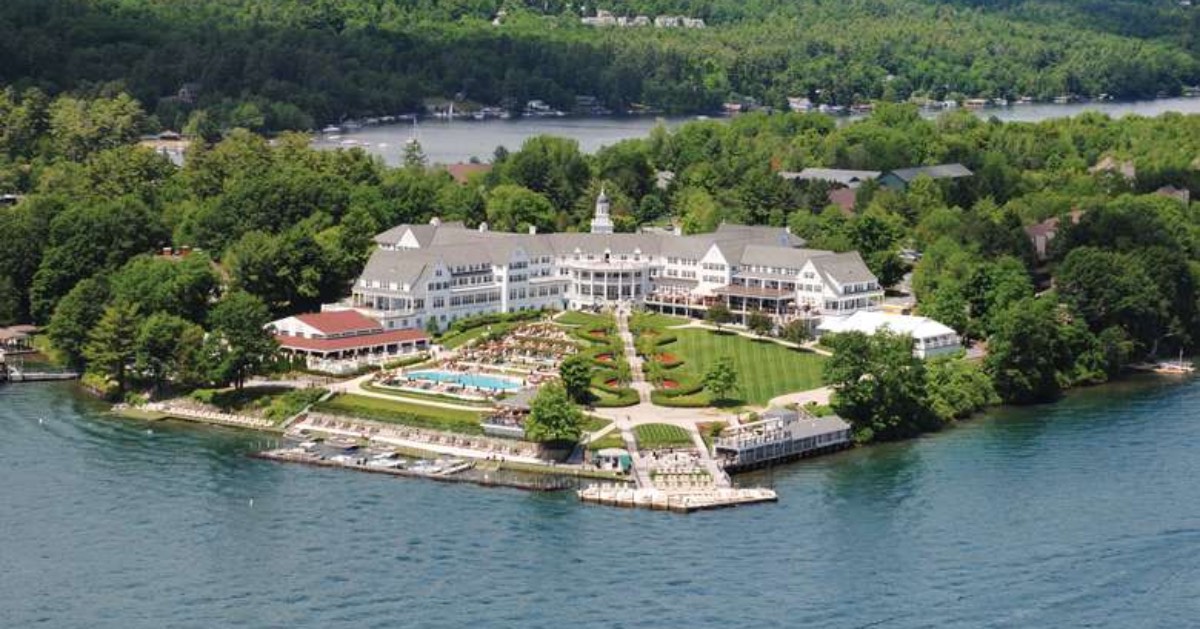 There are so many great lodging options in Bolton Landing. One of the most popular resorts in the region is the historic Sagamore on Green Island. This estate has been around for over a hundred years, and the upscale resort has numerous dining options for any meal or occasion, a golf course, pools, a spa, and one of the best views of Lake George.
If you're looking for something more intimate, check out Boathouse Waterfront Lodging. This luxurious stone-and-wood lodge has been completely renovated into a boutique hotel. It is directly on the water and offers breathtaking views, which you can admire from your private balcony. If you're visiting with a big group or family, consider the Alderbrook Lodge & Chalet for a private getaway house. The lodge is fully equipped for groups of up to 18 people. The chalet is smaller, suiting eight people, and can be booked with or separately from the lodge. They also have a Yurt available, which sleeps four.
Saturday Morning: Find a Unique and Local Spot For Breakfast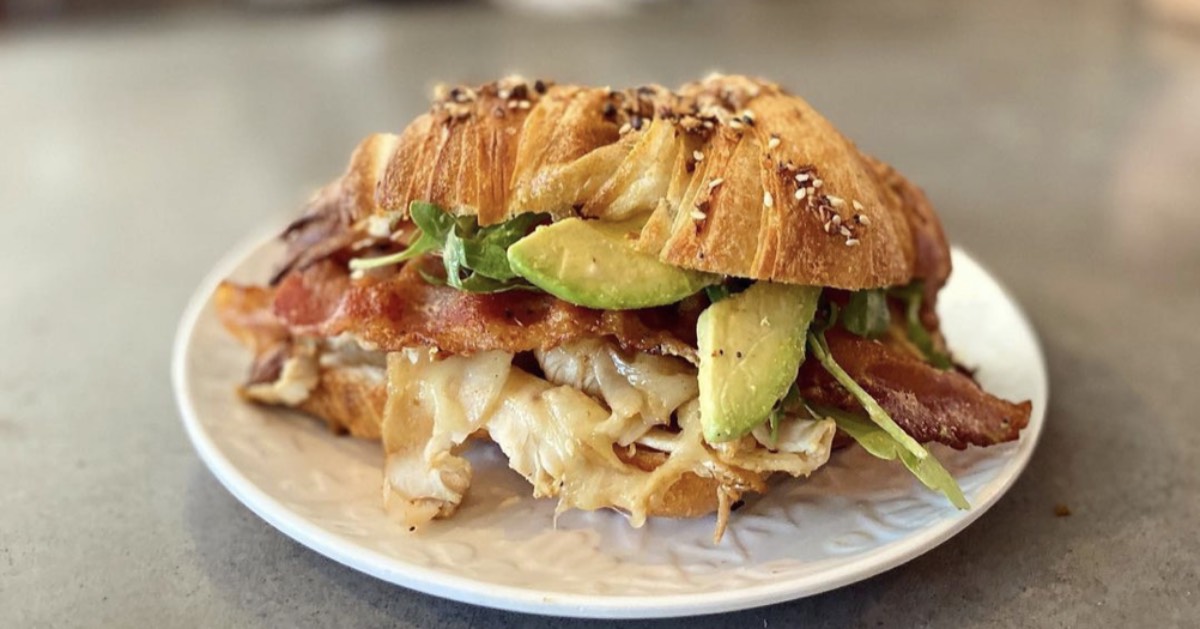 Stroll through Bolton Landing, and you'll find several coffee and breakfast spots. For a relaxing start to your day, get some coffee at Bolton Beans, a laid-back American diner. Or, just down the road, check out Bear's Cup for a delicious breakfast sandwich or homemade pastry.
A Sunny Saturday Afternoon: Hit the Beach and Get Out on the Water
Bolton Landing is home to Rogers Memorial Park Beach. The park has playgrounds, picnic tables, a beach with lifeguards, pavilions, and sports courts. Explore farther into the lake waters in a kayak or canoe from the Lake George Kayak Company. Whether you're a newbie or an avid kayaker, they will help guide you through your next adventure.
You can also look into a private boat charter with Boating With Bob for an exciting trip out on the lake. Want to enjoy the views or participate in fun on-water activities like tubing, swimming, or cliff jumping? Boating With Bob will give you a memorable and customized boating experience.
A Relaxing Afternoon Alternative: Support Local Shops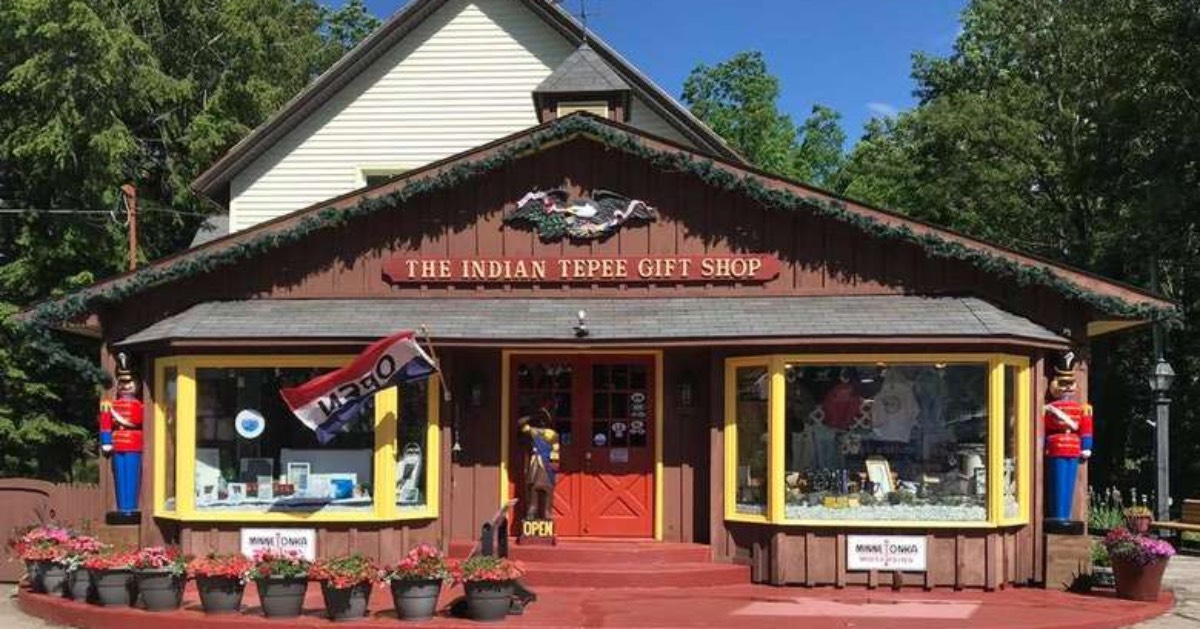 Too rainy or cloudy for a beach day? Stop by the Bolton Landing Farmers Market for locally-grown products and handmade gifts. Besides produce, the market has pottery, clothing, fine art, soaps, and jewelry, and it often has live music too.
For more gifts, home decor, and souvenirs, check out The Indian Tepee Gift Shop, a local shopping tradition. The shop has gourmet candies, fudge, jam, maple syrup, and more locally-made custom gifts. This year-round destination is perfect for a souvenir or gift for someone back home!
Saturday Night: Dinner by the Lake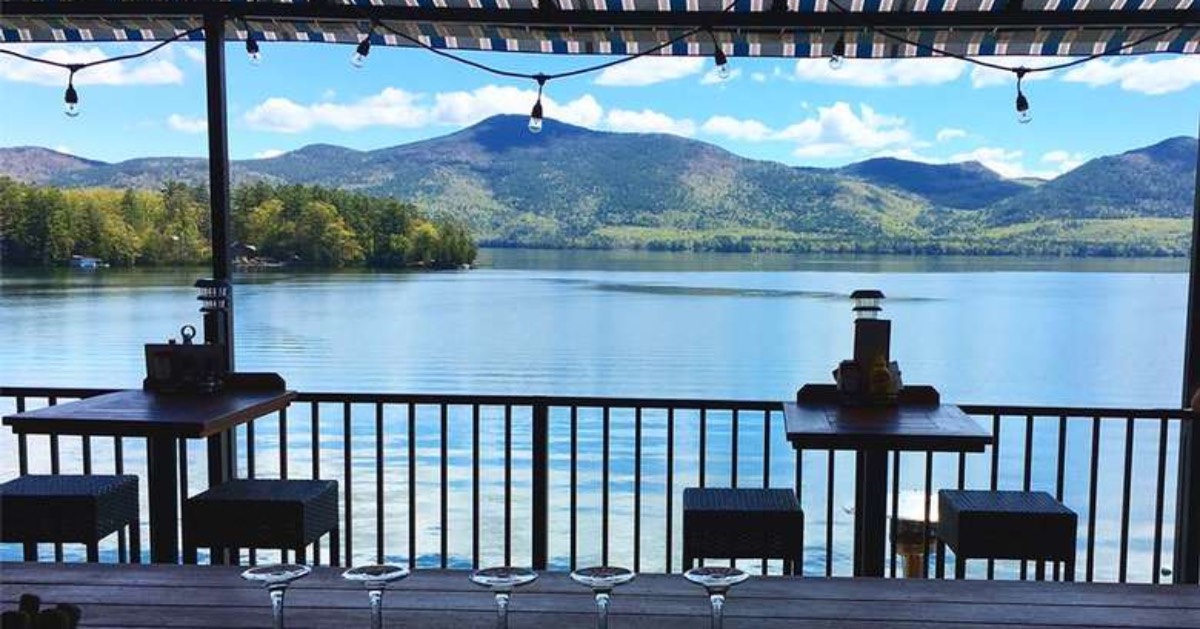 Take in stunning views of the lake when dining at Tavern on the Lake, Blue Water Manor's on-site restaurant! Enjoy lakeside dining, outdoors or inside, with exquisite starters and craft cocktails.
For a more laid-back dinner, visit the Bolton Landing Brewing Company. Between a comfortable bar area and a spacious patio, this brewpub is an awesome spot for large groups. The restaurant offers light fare and 6+ beers on tap, and they often have live music.
Sunday Brunch: A Can't-Miss Spot with Lakefront Views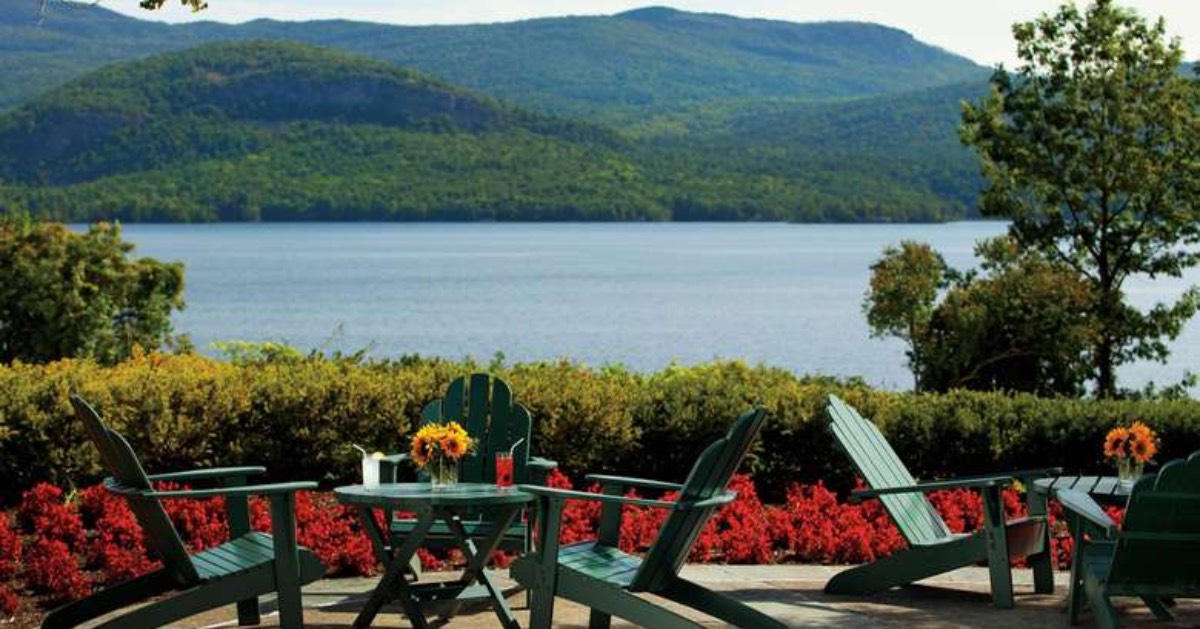 Whether you're staying at the Sagamore Resort or not, La Bella Vita is open to all guests. This authentic Italian restaurant serves meals all day long, with an elegant breakfast menu. From smoothies and fruit plates to egg specialties and fresh-baked bread, there is something to fit everyone's tastes.
Sunday Morning & Afternoon: A Walk on the Wild Side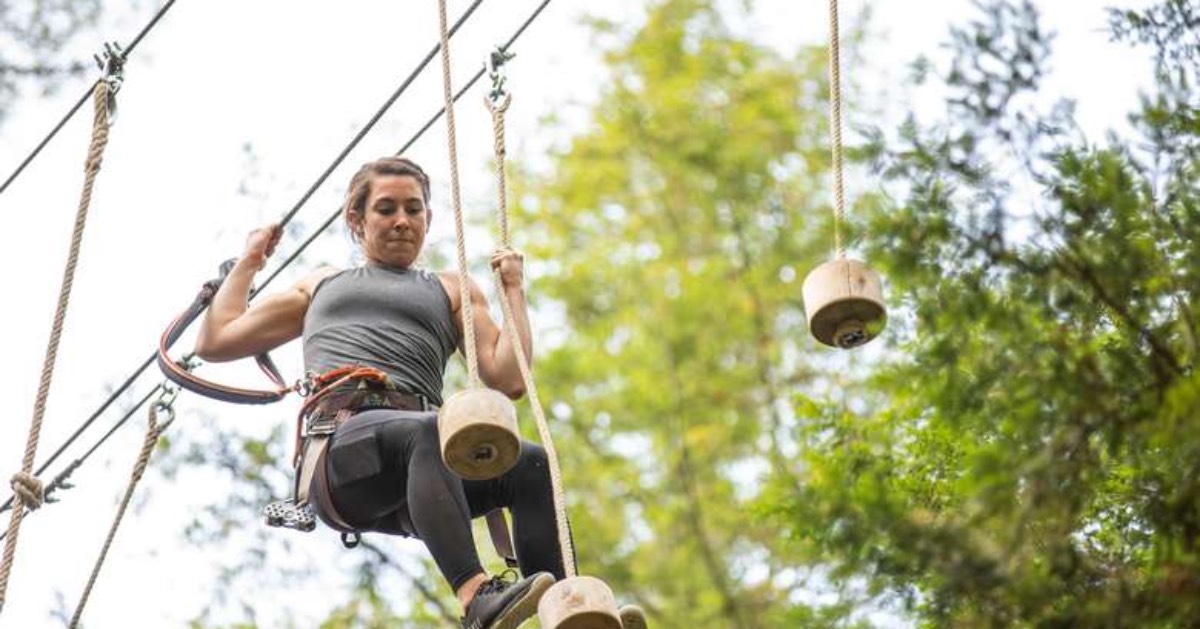 Climb the treetops and choose from 6 adventure courses at Adirondack Extreme Adventure Course & Zipline Park. This park has over 2 miles of aerial obstacles, including Tarzan swings, long ziplines, and climbing walls. ADK Extreme is an excellent spot for families with kids ages six and up to test their limits and explore the great outdoors.
Sunday Alternative: Explore the Adirondacks on Foot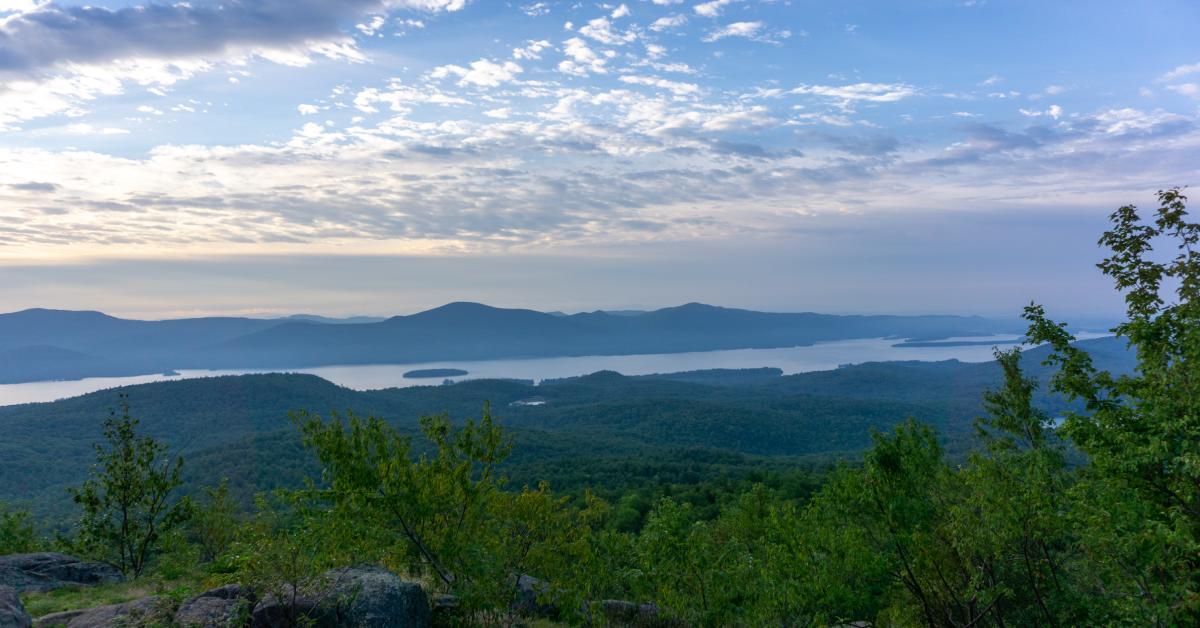 If you're looking for a moderate hike with unbeatable views, explore the route on Cat Mountain. This hike offers panoramic views of Lake George and is located approximately 3 miles from the lake. Take on the challenge and see the rewarding views of wetlands, ponds, neighboring mountains, and lake life.
For another awe-inspiring sight, hike the Pinnacle! The Pinnacle trail leads hikers 1.5 miles up and over moderate terrain for a 270-degree view of Lake George with striking backdrops like the Tongue Mountain Range, Buck Mountain, Sleeping Beauty Mountain, and more. For those looking for something shorter but no less stunning, Bradley's Lookout Trail is 0.8 miles long with a gradual incline and one steep section towards its finale. Four-legged friends are welcome, too, as long as they're leashed!
Sunday Night: A Serene Farewell Dinner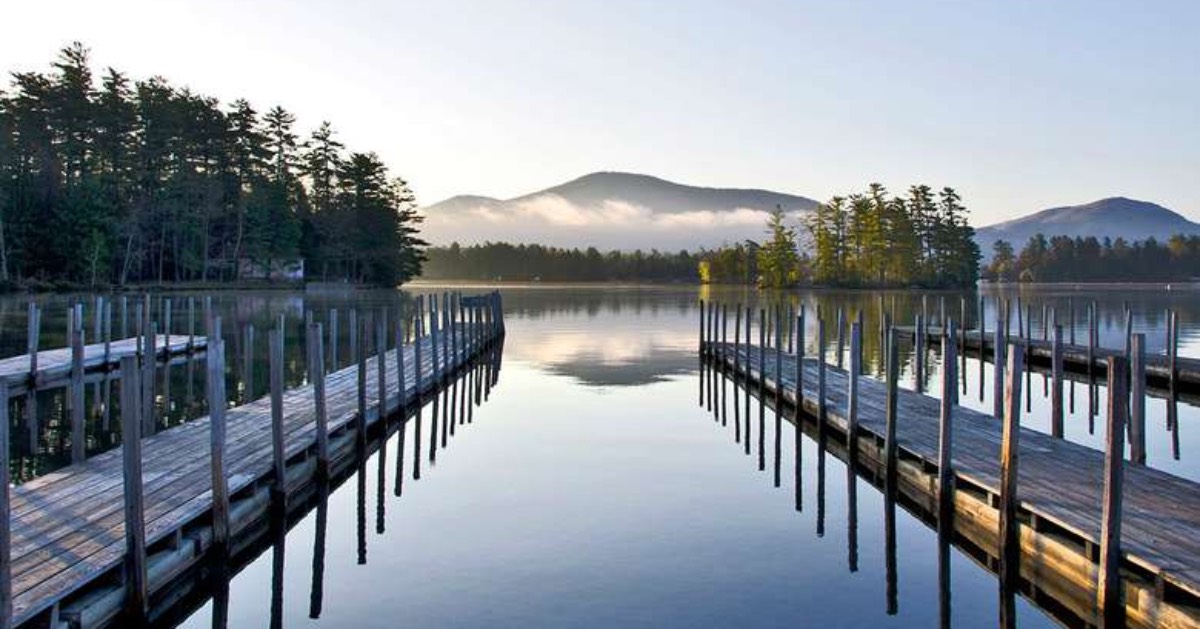 Wine and dine while taking in views of Huddle Bay at the Algonquin Restaurant, which is accessible by car (or boat!). This elegant restaurant is the perfect setting for a date night, as they have extensive dinner, drink, and dessert menus. With prime steaks, fresh seafood, and a fantastic view, this dining experience will surely be one you won't forget!
For a more relaxed, family-friendly setting, try Frederick's Restaurant & Lounge, open year-round for dinner. They have a kid's menu, and various appetizers, entrees, salads, sandwiches, and pizzas. No matter where you stop for a meal on your last night on the lake, Bolton Landing's hospitality and stunning views will not disappoint!
Looking For More? You Got It!
Bolton Landing and the Lake George Village area have much to offer during the summer. Try boating on the lake, local beaches, ice cream treats, camping, and experience some local events.
Find even more businesses in Bolton Landing >>