Paddle Into a New Adventure Whitewater Rafting in the Lake George Region
Up for an exhilarating excursion next time you're in Lake George? Don't discount whitewater rafting! This may seem like an intimidating activity, but when you do your research, plan ahead, and team up with a reputable whitewater rafting outfitter or guide, you'll be equipped with everything you need to ride those rapids.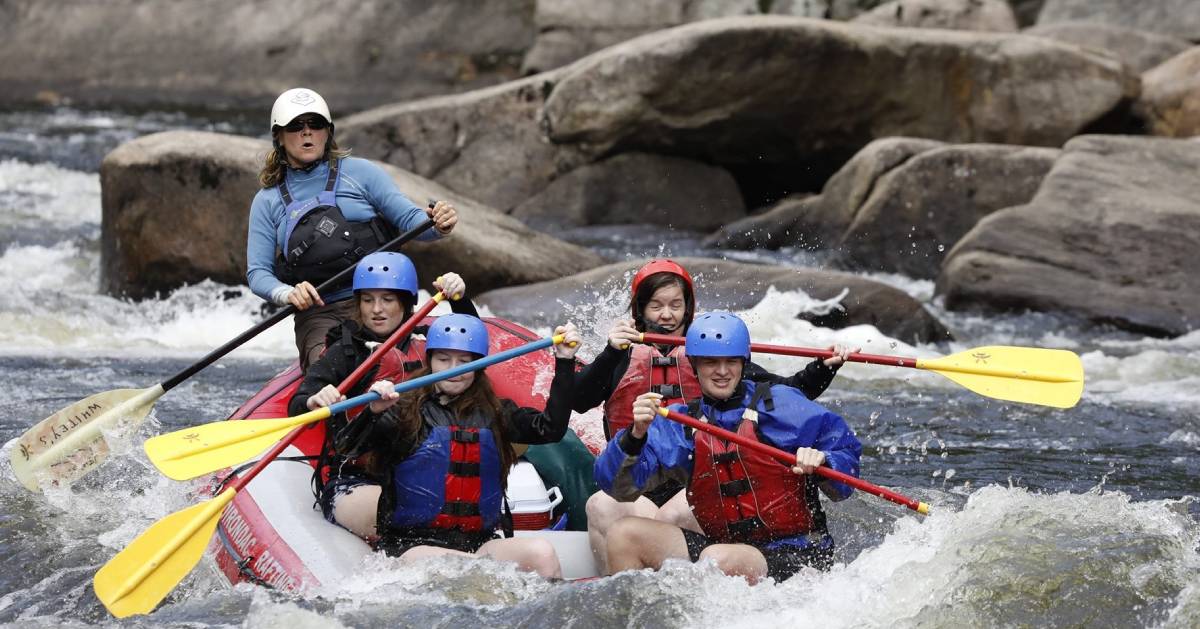 Tips, Tricks & Quick Facts About Lake George Whitewater Rafting
Rapids are most intense during the spring from the snowmelt.
Summer and fall bring calmer waters.
The local whitewater rafting season is roughly April to mid-October.
Whitewater is classified from I (easy) to VI (impassable).
Hudson River Rapids have a Class IV and V rating.
Trips usually encompass both some rapids, and some calm stretches.
Be sure to dress warmly, especially in the spring.
Pricing for guided trips ranges from $60 to $100 per person.*
Wear sunscreen and closed-toes shoes.
Keep possessions out of the raft that you would be sad to lose in the river.
*This is a rough range; prices can vary. Most require a minimum number of guests to book, and you might be able to find a guide for less than $60 per person. Make sure to check the coupons page before you book!
Ready for the Rapids? Find Whitewater Rafting Businesses