Carl Heilman II's Guide to Leaf Peeping in the Lake George Area
Leaf peeping is a great way to discover some of the most breathtaking views in the area during fall. In his guide, Carl Heilman II shares his photographs of the colorful views overlooking the lake and reveals the best spots you should visit. Who knows, you may capture an amazing photo yourself!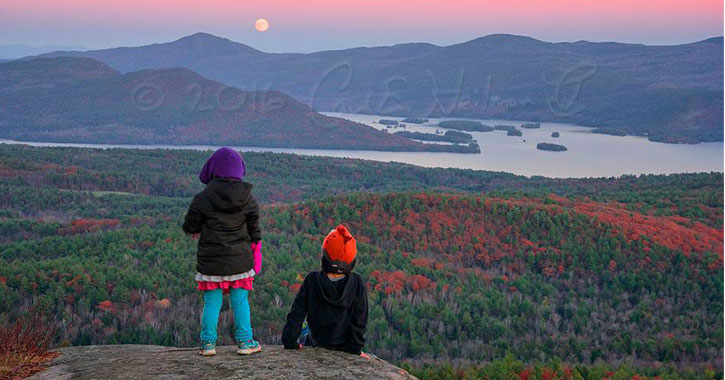 When is Peak Fall Foliage in Lake George?
Peak fall foliage viewing in Lake George typically starts during the first week of October. However, since peak foliage changes year-to-year, it can last through the second week of October or even the third week of October.
During peak foliage, the majority of trees have turned and the colors are at their best. Just before peak, there are still bright bursts of color, but more green leaves are visible that haven't changed yet. Just after peak, the colors are still bright but have begun to taper off. Check out the Fall Foliage Guide to find the perfect time to see the leaves in Lake George.
Fall Foliage Peak By Region
Timing is everything with leaf peeping. Luckily, we have Carl Heilman II to share his expertise on where and when the best time to go leaf peeping is:
"Fall colors are pretty much an elevation thing. Highest go first followed by the valleys and foothills. Typically colors start in the central High Peaks (Adk Loj area - 2000 to 3000 feet) around the last week of September and work out from there with nice overlap in a good season. Colors in Lake Placid / Keene Valley and other areas (1500 - 2000 feet) will generally be around the first week of October. Lower elevations toward the next week with latest being in the Champlain Valley / Lake George area near the third week of October - (100 to 1000 feet)" - Carl Heilman II
Great Locations for Fall Foliage Viewing in Lake George: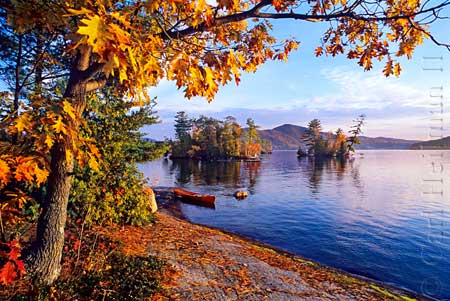 Where: View of Lake George from Asas Island near Hague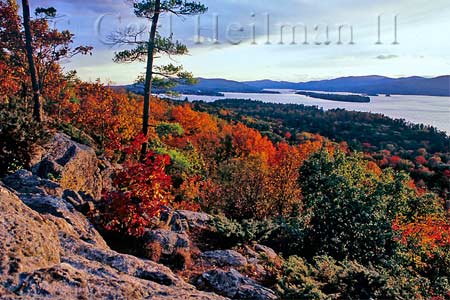 Where: View looking toward Lake George Village from Stewarts Ledge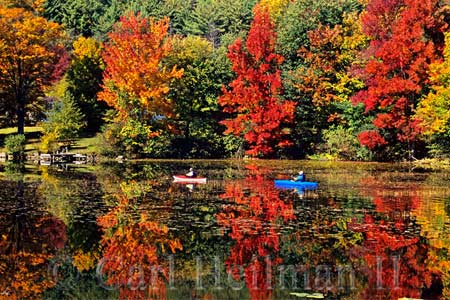 Where: Brant Lake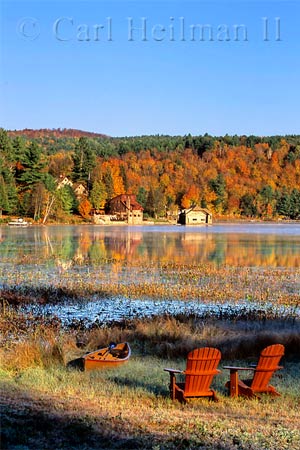 Where: Brant Lake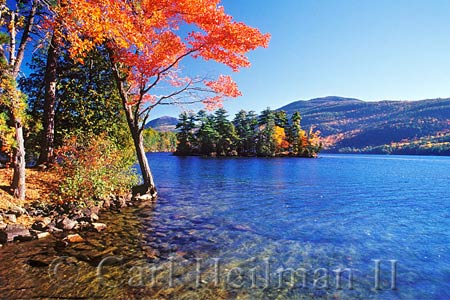 Where: Lake George from Phantom Island, looking toward Black Mountain

Where: Field in Bolton Landing, view of The Narrows of Lake George
« Back to the Lake George Leaf Peeping Guide