Ballin' On a Budget: A Summer Day in Lake George for Under $50
Having fun doesn't have to cost a fortune! Here's how you can spend a fantastic day in Lake George this summer for less than $50.
Morning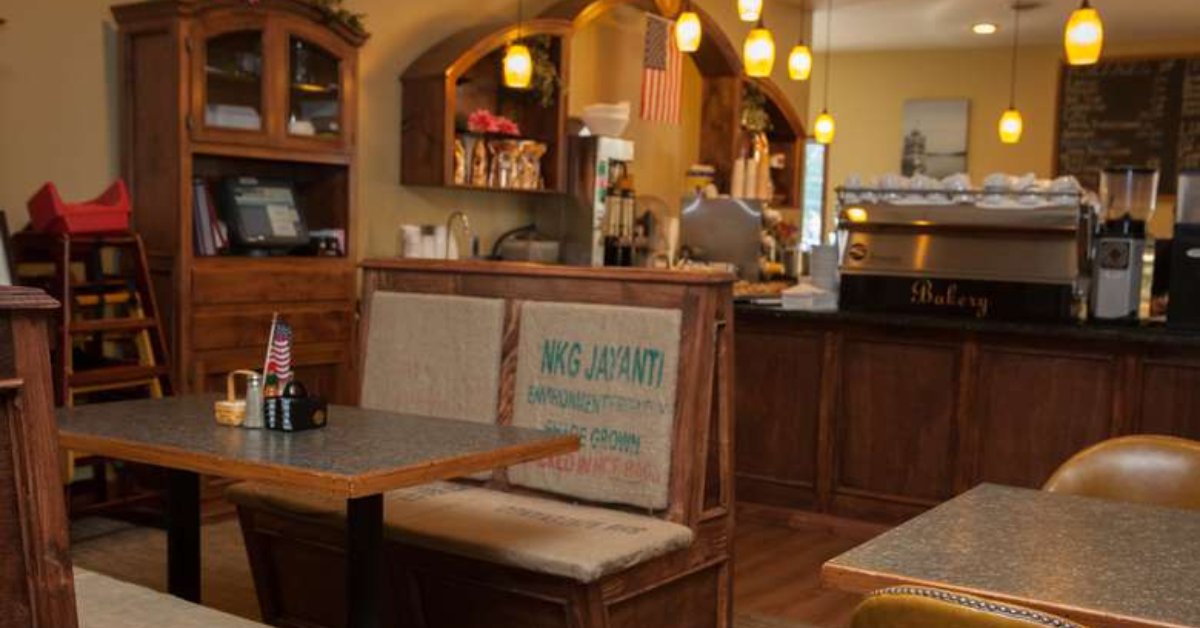 Grab Coffee and a Breakfast Sandwich at Caffe Vero
Caffe Vero has tons of options for breakfast, but for a delicious ham, egg, and cheese bagel and a cappuccino, you'll only spend about $10. Plus, the vibes inside the shop are simply immaculate—you won't regret starting your morning at this cozy spot.
Take the Self-Guided Colonial Wars Walking Tour
Lake George played an important role during the history of the United States, especially during Colonial times. You'll be amazed by all the interesting places and things in the village that are off the beaten path or out of sight… like the Land Tortoise hidden in its watery depths.
Check Out the Mystery Spot
The Lake George Mystery Spot is a truly unique part of the village experience. Next to the Visitors Center, you'll find a painting of Lake George on the ground. When you stand on the X in the middle of the painting and speak, shout, or sing toward the lake, you'll hear an echo of yourself, as clear as a bell! It's truly a magical experience. This spot tends to be a little less busy in the morning, so don't forget to check it out!
Afternoon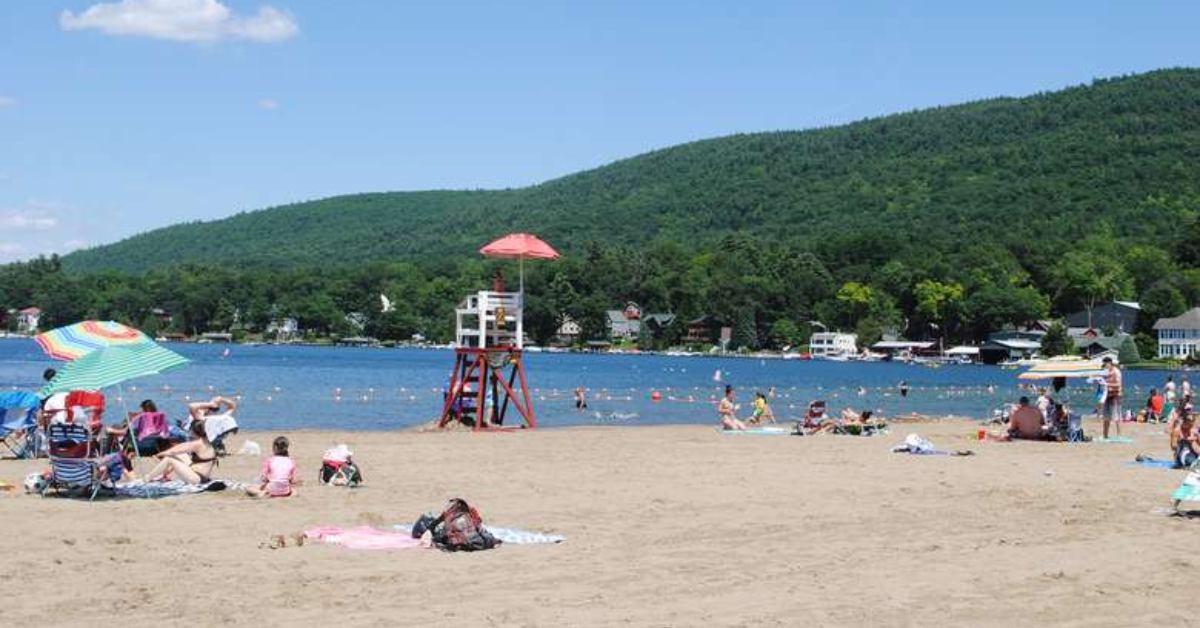 For about $8, you can get a gooey slice of NY-style pizza and a soda from Giuseppe's! This restaurant offers delicious, hand-tossed pizza for an absolute bargain, and you'll definitely want to stop for a bite when you walk by and smell the cheesy goodness inside.
Take a Stroll to Million Dollar Beach
Although you'll have to pay $10 if you want to park in the lot at Million Dollar Beach, pedestrian entry to the beach is free. Even if you're on a budget, the views from this beach will make you feel like a million bucks, too!
Evening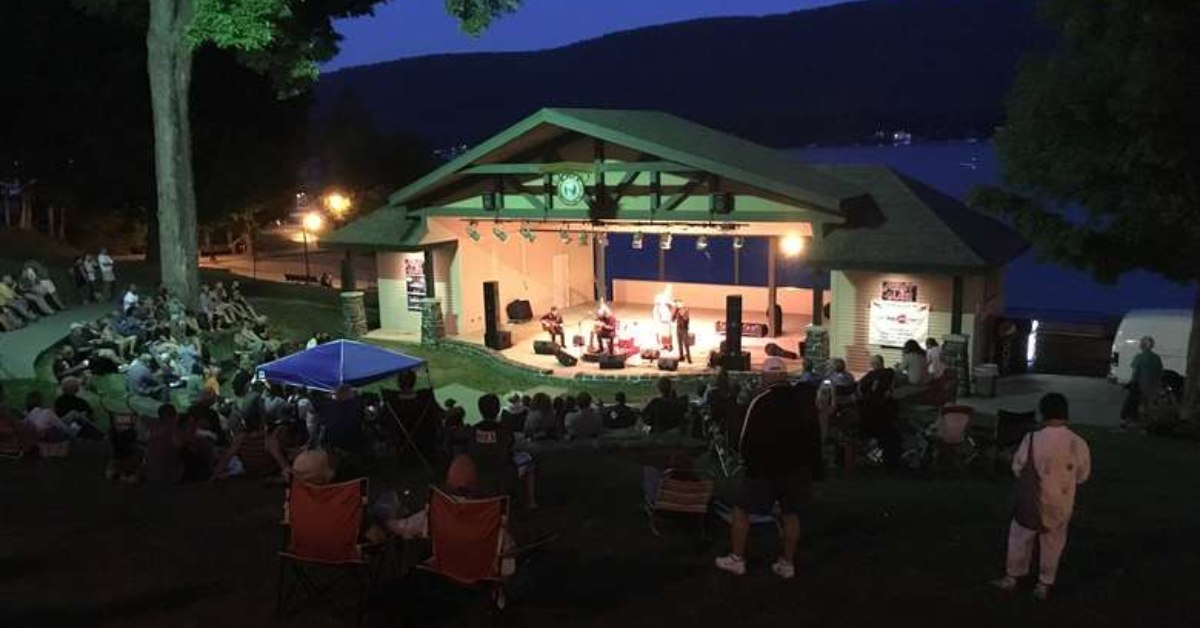 Enjoy a Hotdog Platter and a Pint at King Neptune's Pub
For $6, you can get two steaming hot dogs and a plate of fries at King Neptune's Pub. Thanks to their daily Happy Hour, which takes place between the hours of 4 PM-6 PM, and daily Hoppy Hour (yes, you read that right) which takes place between 6 PM and 8 PM, you can get a brew for a reasonable price to go with it.
King Neptune's is also a hotspot for live music, so you can enjoy some of the best local musicians while you dig in.
Spread a Blanket and Enjoy Live Entertainment in Shepard Park
During the summer, you can catch live entertainment at the amphitheater in Shepard Park on most Mondays, Tuesdays, Wednesdays, Fridays, and some Thursdays! There are also a few special events on the weekends throughout the summer and early fall. The artist lineup varies, so be sure to check ahead of time and see who's playing. Whether it's a tribute band, ensemble, or local celeb, you definitely won't be disappointed with the fun vibes at the concerts—especially because they're free.
Night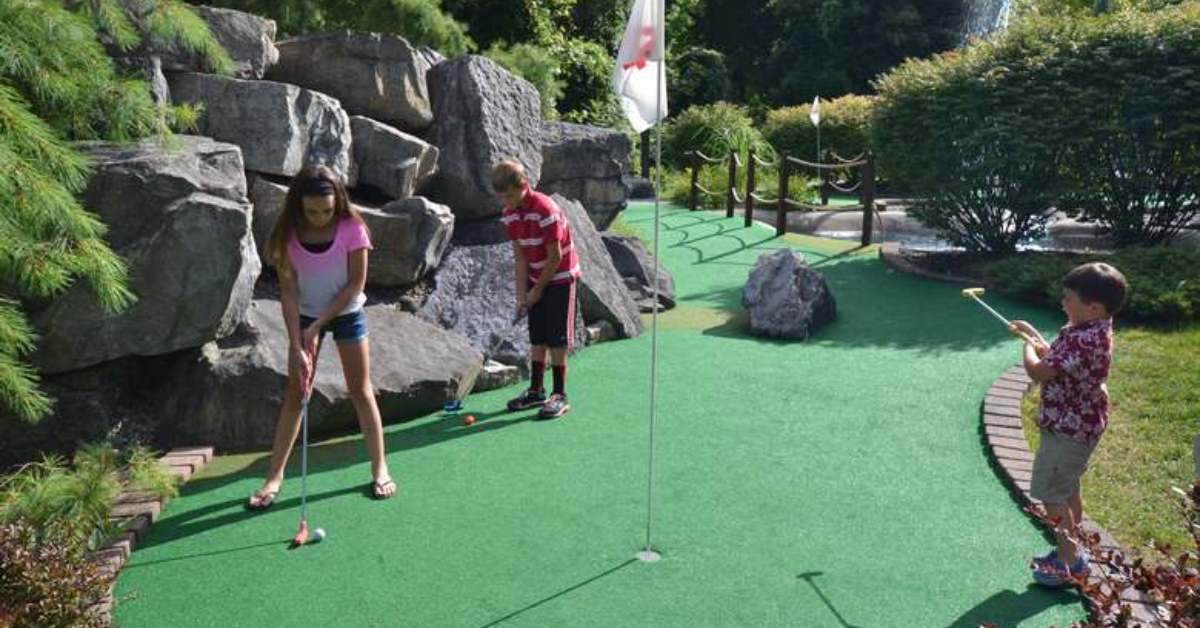 Mini Golf & Ice Cream at Lumberjack Pass
For $7.25, you can play a game of mini golf at Lumberjack Pass—and the price of admission even gets you a free cone at Fore!, their on-site snack bar.
Thursday Night Fireworks
Every Thursday at 9:30 PM, Lake George puts on a gorgeous fireworks display. The absolute best place to watch the show is along the waterfront in Lake George Village between Shepard Park Beach and Million Dollar Beach.
Take a Walk by the Moonlit Lake
End your evening with a walk along the lake! There's truly nothing more breathtaking than the stars and moon reflected on those pristine waters, so a moonlit stroll is the perfect wrap up to a great day in Lake George.