Plan a Winter Vacation to Lake George Village for These Top Events & Fun Activities
Discover the best things to do in the winter around the Village, from events to activities. What would you add to the list?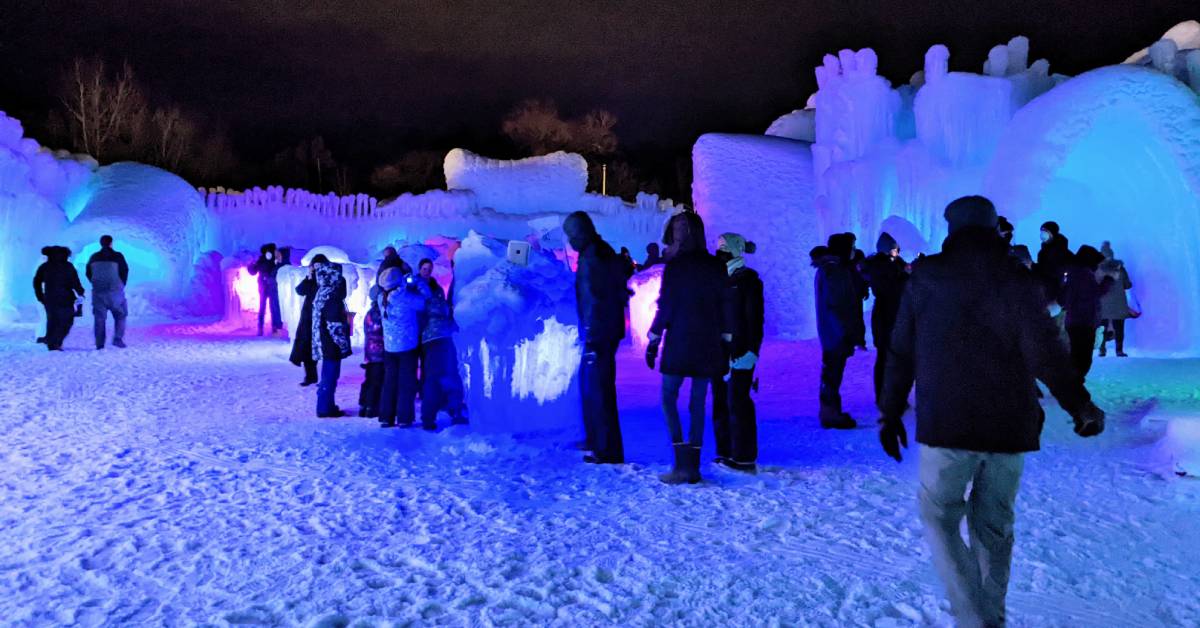 The newest and coolest addition to Lake George Village, Ice Castles is returning for the 2022/2023 winter season! This majestic, massive attraction is built in Charles R. Wood Park.
The structure is re-sculpted and added to as the season progresses, so make sure to come back and experience all the ice sculptures, light features, and ever-changing elements at one of the biggest draws to Lake George this season. Plus, coming during the day is a totally different experience than at night - you simply must do both!
The ice bar at the Lake George Beach Club is typically open every weekend of the Lake George Winter Carnival!
While the month-long Carnival may be the biggest highlight of winter in Lake George Village, the community has recently grown into a hotspot for ice bars. As you may have guessed, ice bars are full-size bars crafted from ice and open for a limited time.
From ice furniture and chairs to props and sculptures, ice bars are some of the "coolest" events you can attend. While all of them offer unique drink specials, some may have food or games too, as shown above.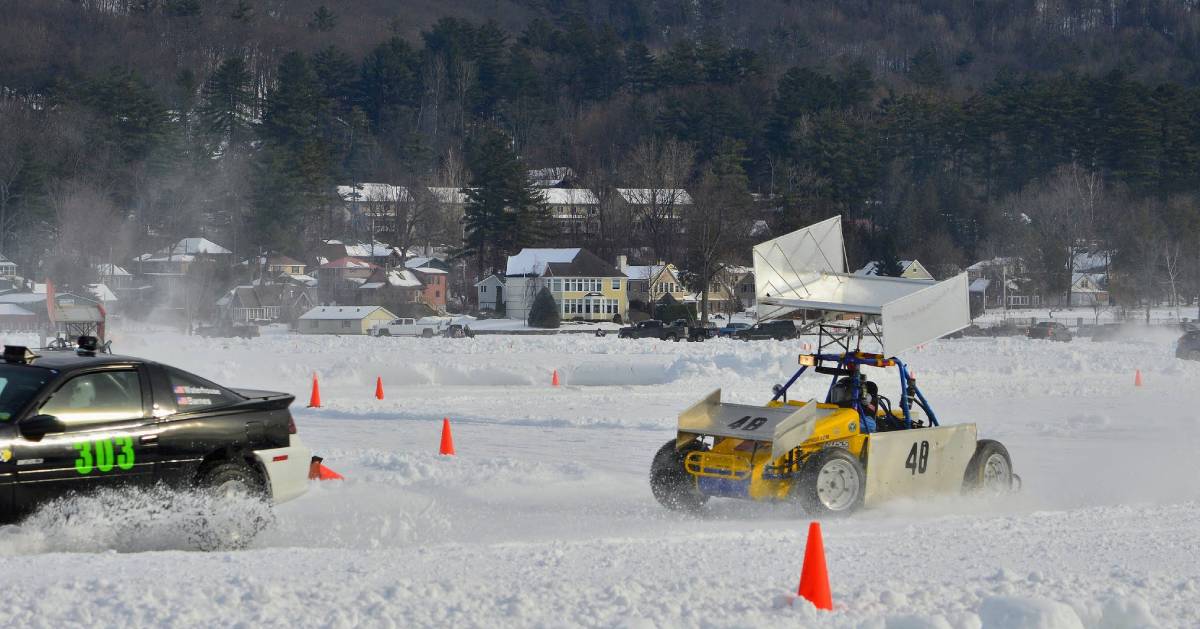 Sanctioned car races on the ice are one of the most popular events at the carnival! Photo credit: Charles Henry Eldridge.
Since 1961, the annual Lake George Winter Carnival has attracted thousands of visitors to Lake George Village for four fun and activity-filled weekends in February. This grand winter celebration is typically held on the lake when the ice is frozen enough, or on land when it's not safe yet.
So what can you expect at the Lake George Winter Carnival? The schedule of events changes year to year, but there are always a wide range of family-friendly events and entertainment. You can watch competitors face off in wacky outhouse races, taste amazing food at the cook-offs, make your own s'mores on the beach, and more. No matter which weekend you attend, you're sure to have a memorable time with family and friends.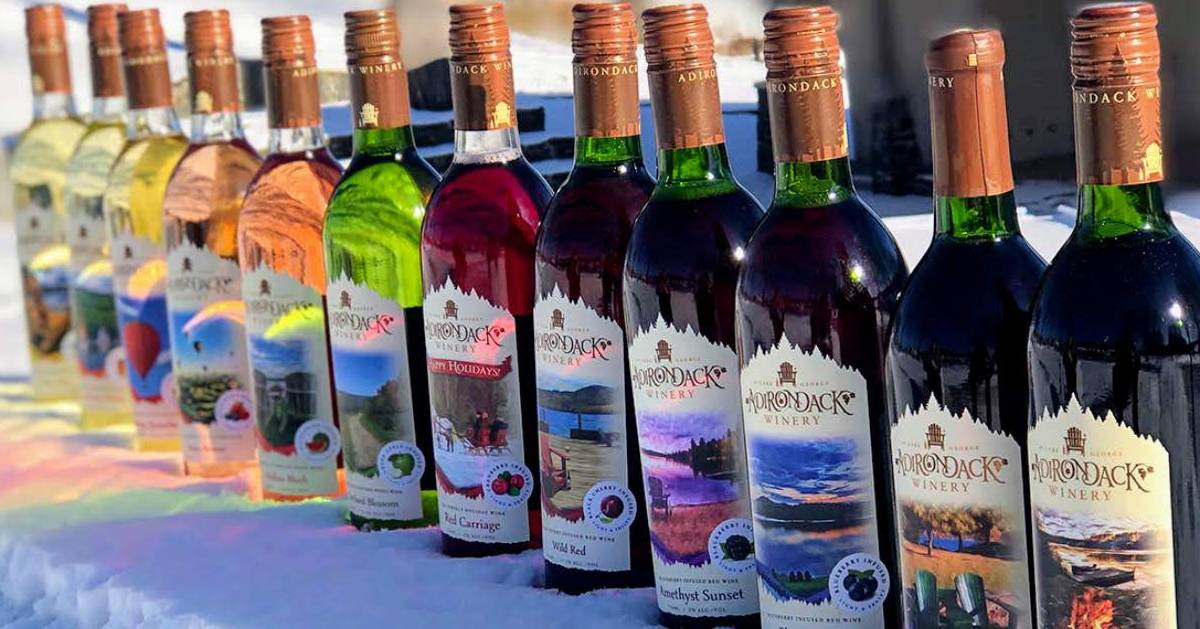 Adirondack Winery has a wine for every palate!
If you're looking to escape the cold and have a little fun indoors this winter, then you'll want to visit Adirondack Winery's Lake George Tasting Room, located right across the street from Shepard Park in the heart of the Village.
Stop in this winter to warm up and enjoy a wine tasting session with their award-winning wines. They often offer a deal during the Winter Carnival.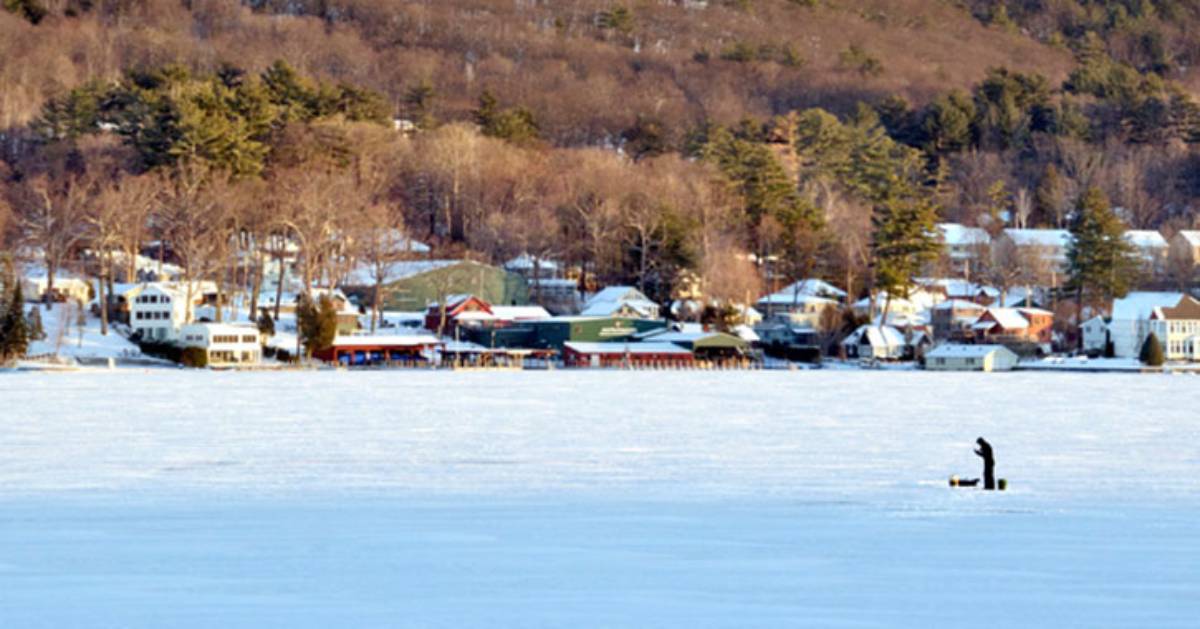 Activities on the lake don't just stop because it's frozen! Photo credit: Luke Dow Photography.
When the surface freezes over with a thick layer of ice, Lake George attracts ice fishermen from all around the region. After you pick out a spot to dig a hole in the ice, you can fish for landlocked salmon, yellow perch, and lake trout.
Although you can fish anywhere the ice is safe to be on, Lake George Village is a good starting point due to the convenient parking options around the southern basin. You can park along the streets, use the parking lot on Beach Road, or there is a parking lot by the Million Dollar Beach boat launch; this is a 26-spot parking lot that is free and open to the public during the winter.
Chill Out & Celebrate Winter at Fun and Funky Festivals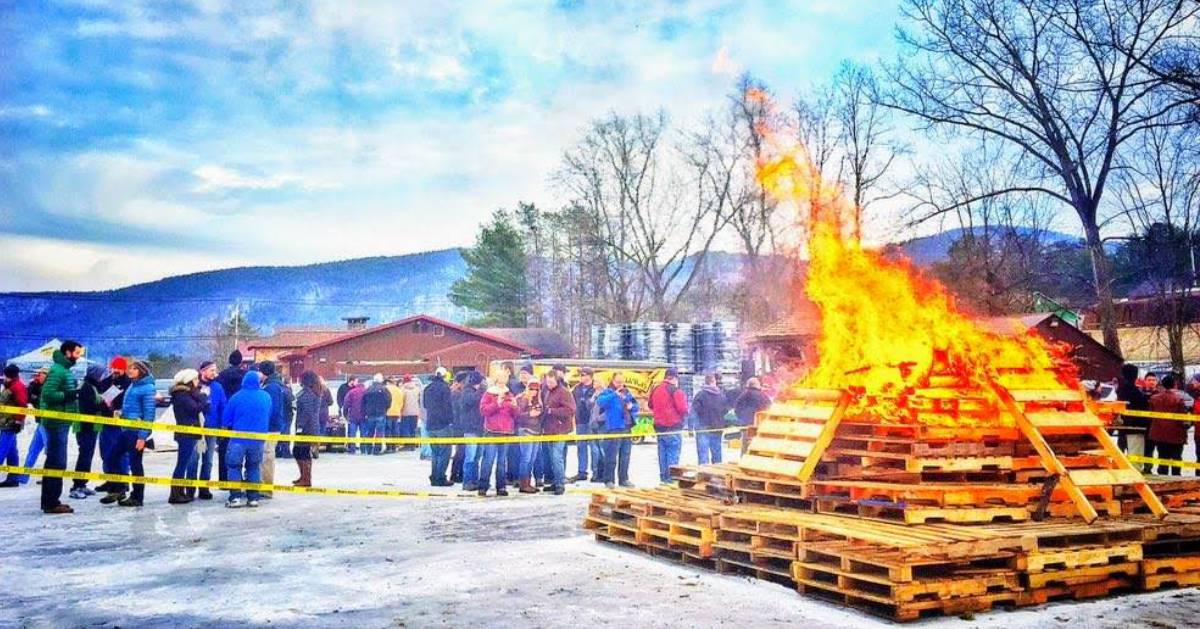 Enjoy brews and a bonfire at Adirondack Barrel Fest!
Adirondack Pub & Brewery hosts two popular festivals each year - one in January and one in early March, with their Funky Ice Fest and Barrel Fest, respectively. You can look forward to multiple ice bars, live music, food, games, and much more during these two festive weekends.