Plan the Best Family-Friendly Winter Weekend in the Lake George Region
Whether you like skiing, snow tubing, or warming up by the fire after an eventful day, Lake George is the place to be during winter. The region is filled with fun things to do, especially for families. Want to get away from your home this season? Use this winter weekend itinerary to plan the perfect visit to Lake George with the family.
Friday Evening: Check Into Your Lodging Property & Dream of All the Fun You'll Have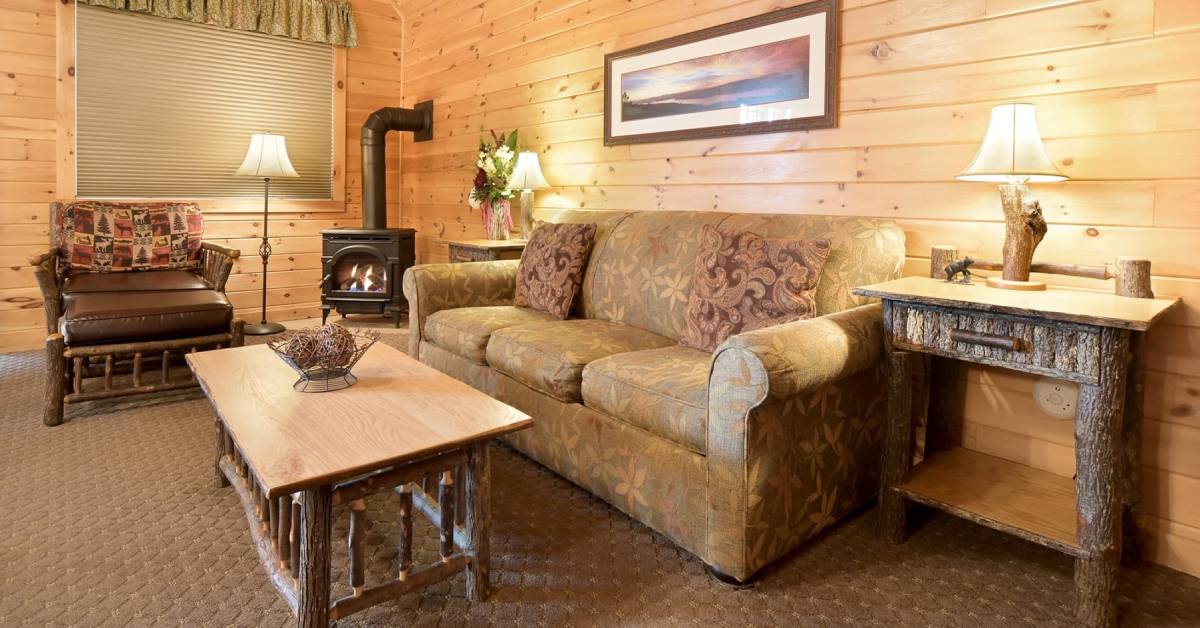 The most important part of any winter vacation is choosing the right lodging property for your family. You'll want a place that's warm, comfortable, and equipped with the amenities you'd like to have throughout the weekend. To help you decide, we've highlighted a few different properties conveniently located in the Town of Lake George, which is a great starting point for all your adventures.
If you're coming with a larger family or would love to stay in a rustic lodge, then consider The Lodges at Cresthaven. Some of their accommodations include traditional lodges for six guests and one-bedroom lodges for four guests (tip: book a lodge with a fireplace so you can get cozy on those cold winter days). Looking for an exceptional hotel experience instead? Check out the Fort William Henry Hotel in Lake George Village or Dunham's Bay Resort, both of which offer on-site dining.
Find more Lake George lodging properties that are open in winter »
Dinner Recommendation: After you've checked in, take the family out to dinner at a local Lake George restaurant. One of the top spots during winter is The Garrison Restaurant and Bar on Beach Road. This American restaurant serves an awesome selection of pub fare, such as specialty burgers and sandwiches, soups, house entrees, options for kids, and more.
Saturday Morning: Spend a Few Hours on West Mountain's Snowy Slopes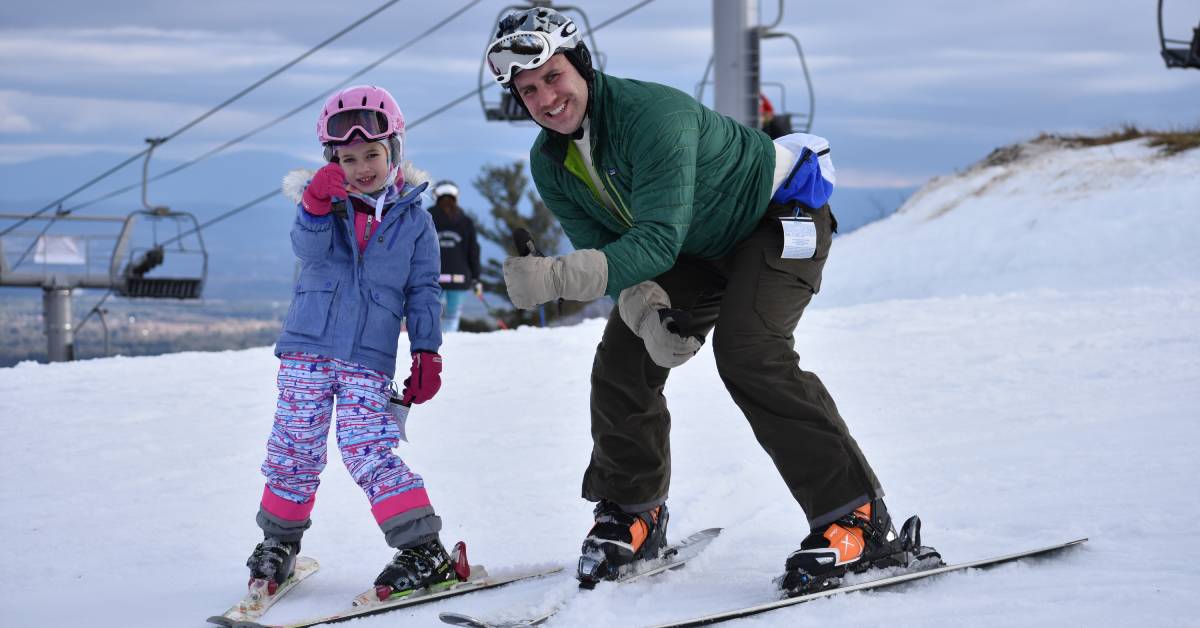 Wake up the family and gear up for an exciting morning of skiing, snowboarding, and snow tubing at today's first stop - West Mountain in nearby Queensbury. Before heading over there, make sure you eat a hearty breakfast so you'll have plenty of energy for the upcoming activities. We suggest Caffe Vero in Lake George Village because they offer everything from baked goods to specialty pancakes, breakfast burritos, and a kids menu. Plus, parents can get their caffeine fix with a cup of Caffe Vero's fresh and flavorful coffee.
Ready to have fun? Drive to West Mountain and explore this family-friendly, medium-sized ski area. West is home to 31 trails, a snow tubing park, and multiple dining options. Skis, snowboards, helmets, and other equipment are available to rent, but it's recommended you reserve your rentals in advance or call to confirm same-day availability.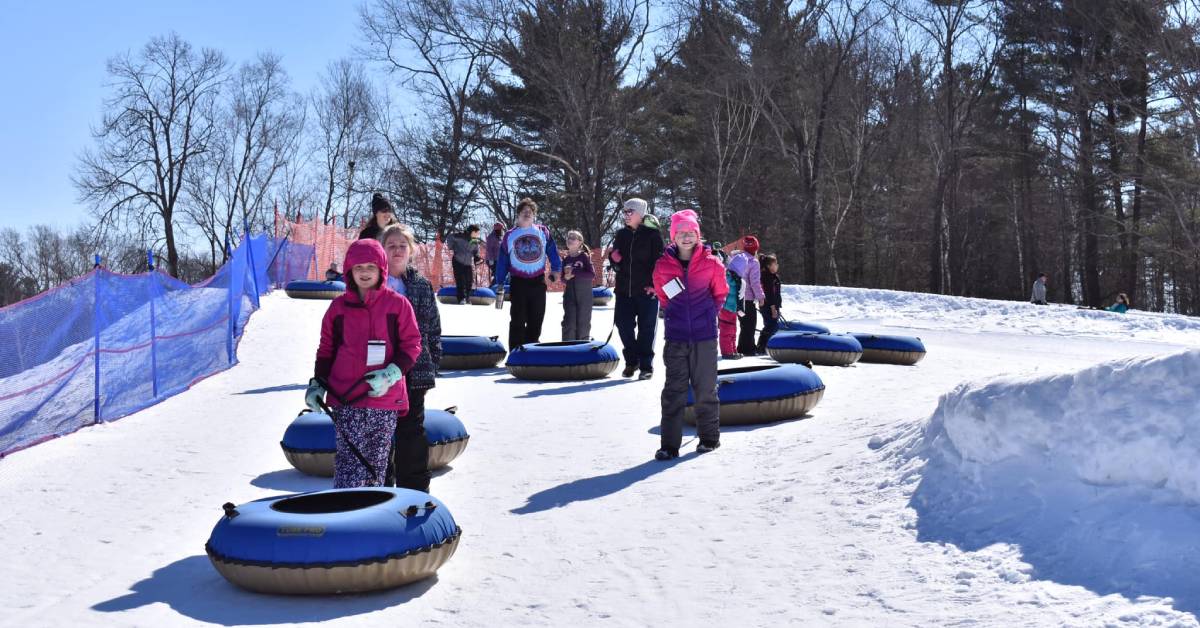 Although you can easily spend a few hours skiing and snowboarding down the trails, you don't want to miss out on snow tubing. West Mountain's snow tubing park is one of the best in the region, and there are four upper lanes and six lower lanes designed for all ages. Spend the morning on the trails, grab lunch at the base area, and then go snow tubing too.
Saturday Late Afternoon: Take a Drive to The Fun Spot & Skate to the Upbeat Music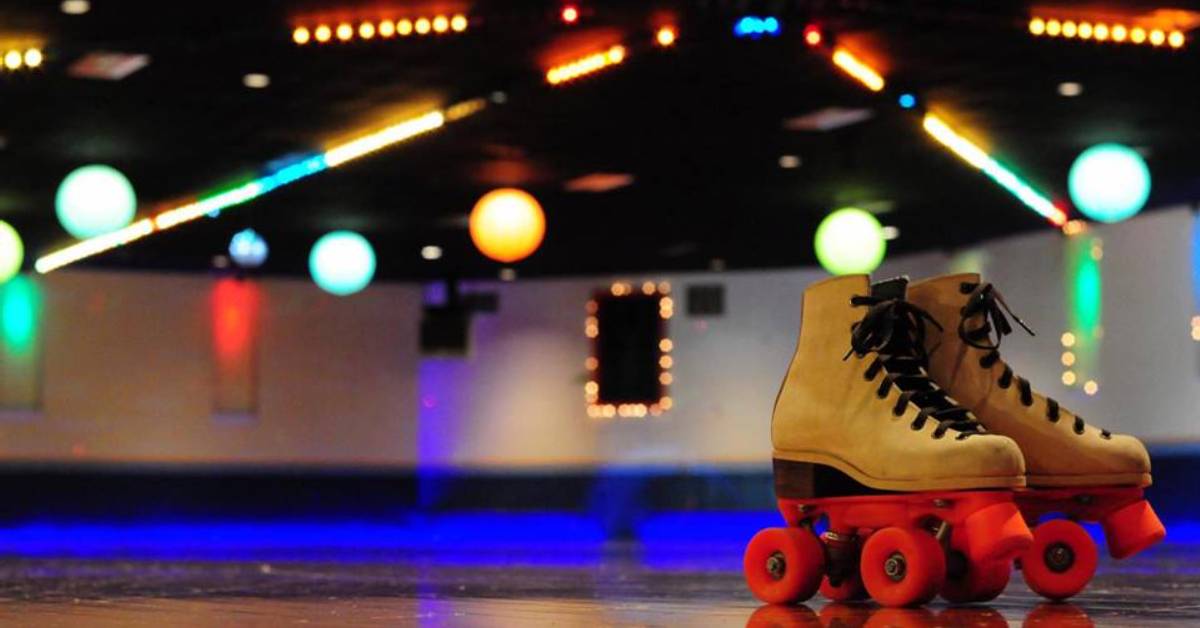 The Fun Spot in Queensbury is not just a family entertainment center, it's also an excellent place to burn off any extra energy you have after skiing. They offer roller skating and other activities (visit their website to see what's currently open). Skating admission and rentals are affordable, and the whole family will have a blast gliding across the room while listening to the hottest Top 40 music.
Alternative Saturday Late Afternoon Suggestion: Hit Up Unique Gift Stores & Shopping Centers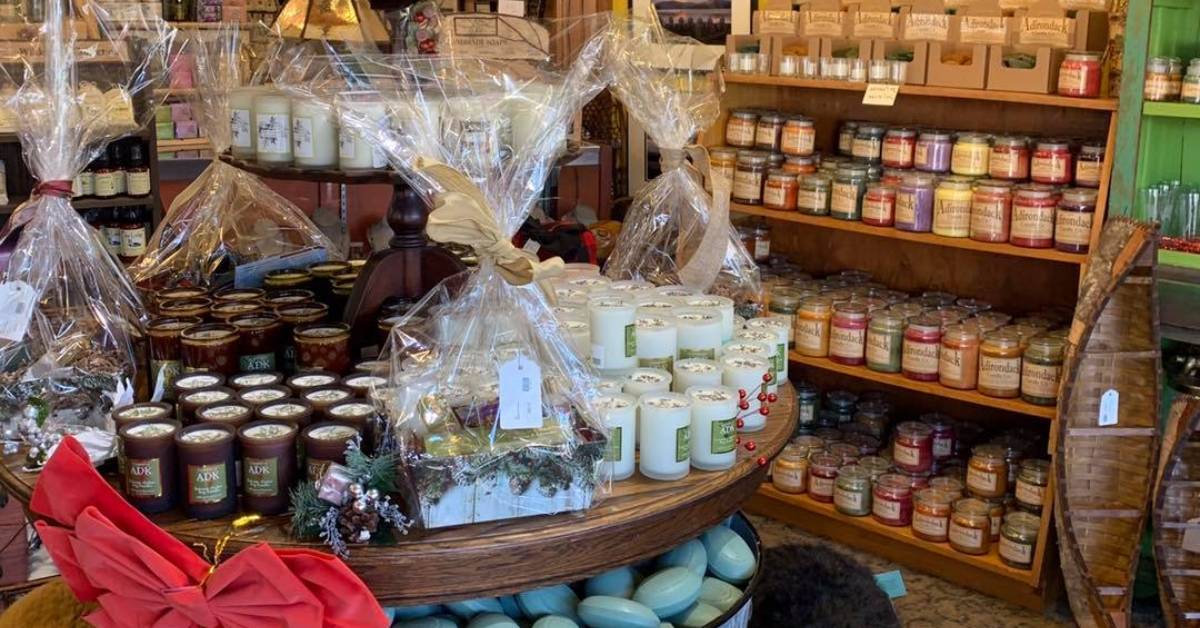 Does your family like to shop for souvenirs and explore local stores during vacation? If so, block out a little time this afternoon for a shopping spree in the Lake George Region. Live Love Laugh in Lake George and the Indian Tepee Gift Shop in Bolton Landing sell a wide variety of unique gifts from the area. Or, you can stop by the Factory Outlets of Lake George and browse over 50 stores in one central location.
Saturday Night: Enjoy a Delicious Dinner at the Rustic & Cozy Log Jam Restaurant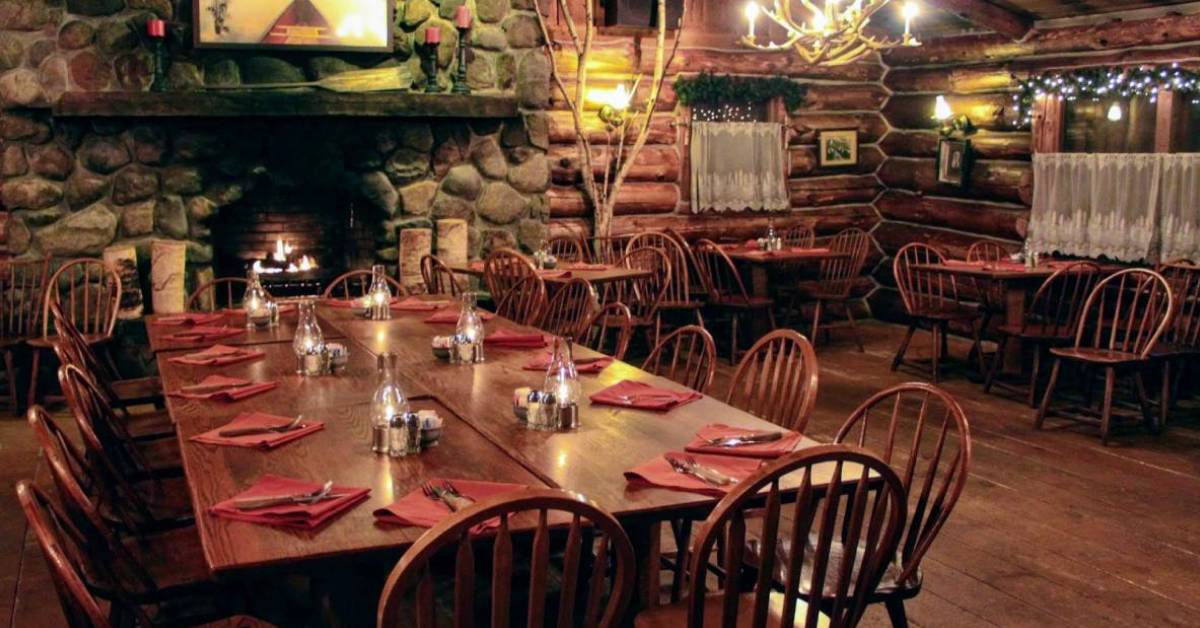 It's been a busy day, so wind down with a relaxing dinner at The Log Jam Restaurant in Lake George. This Adirondack-style restaurant is renowned for offering superb food and a cozy atmosphere. Reserve a table by one of their massive stone fireplaces and enjoy a delicious dinner as you warm up from the chilly outdoors. The Log Jam serves soups, sandwiches, seafood, steaks, and more, and they have a kids menu too!
Late Saturday Night: Hit the Lanes & Find Out Who the Best Bowler Is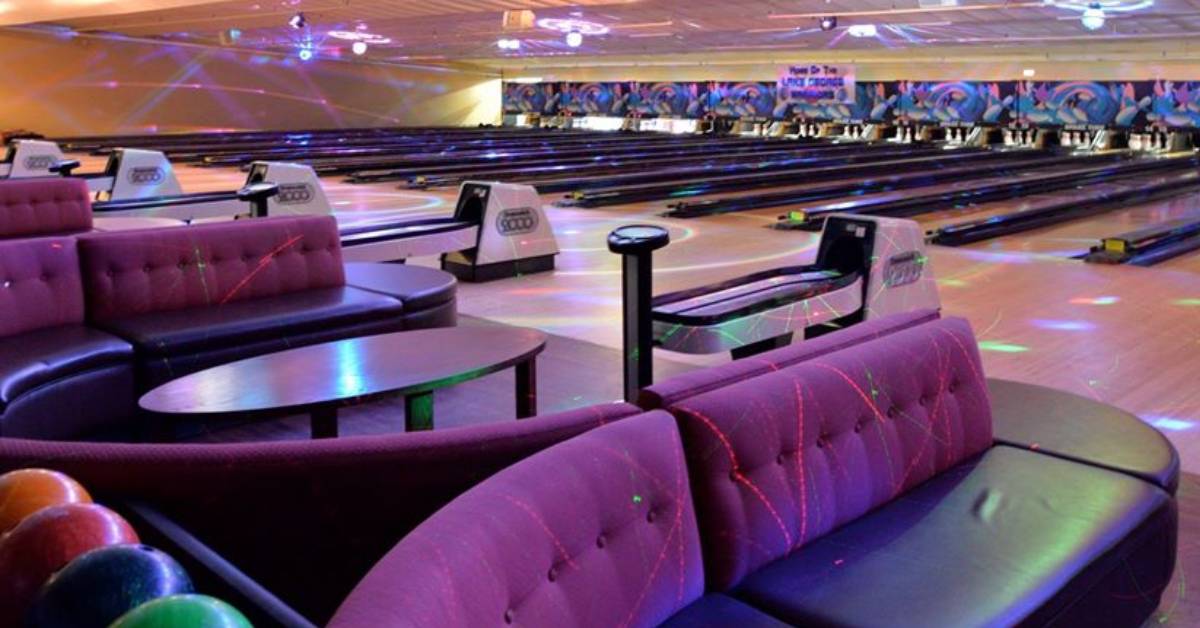 After dinner, it's time to fit in one more family-friendly activity before returning to your lodging property for a great night's sleep. Make your way over to Lake George Lanes & Games and prepare for an incredible night of bowling. This is one of the region's premier bowling centers featuring both a state-of-the-art scoring system and an amazing light and sound system. Strike up some fun and discover which member of the family is the best bowler.
Sunday Morning: Order Your Breakfast Favorites in a Retro Diner Setting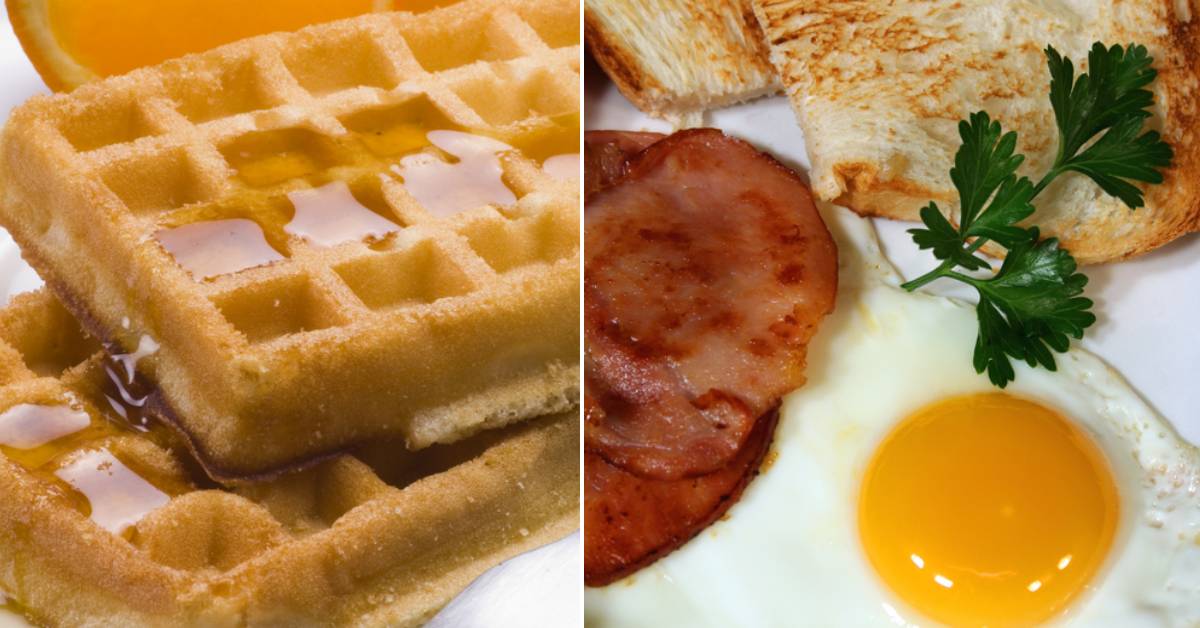 Your Lake George weekend is coming to an end, so start the day off right with breakfast at the famous Prospect Mountain Diner. This retro-style diner has been a favorite among locals and visitors for over 50 years, and they have a traditional breakfast menu and a kids menu. You'll have a hard time choosing between the pancakes with sweet mountain wild blueberries, the decadent chocolate chip Belgian waffles, and the classic Hash n' Eggs.
Late Sunday Morning: Experience the Thrill of Snow Tubing at the Rec Center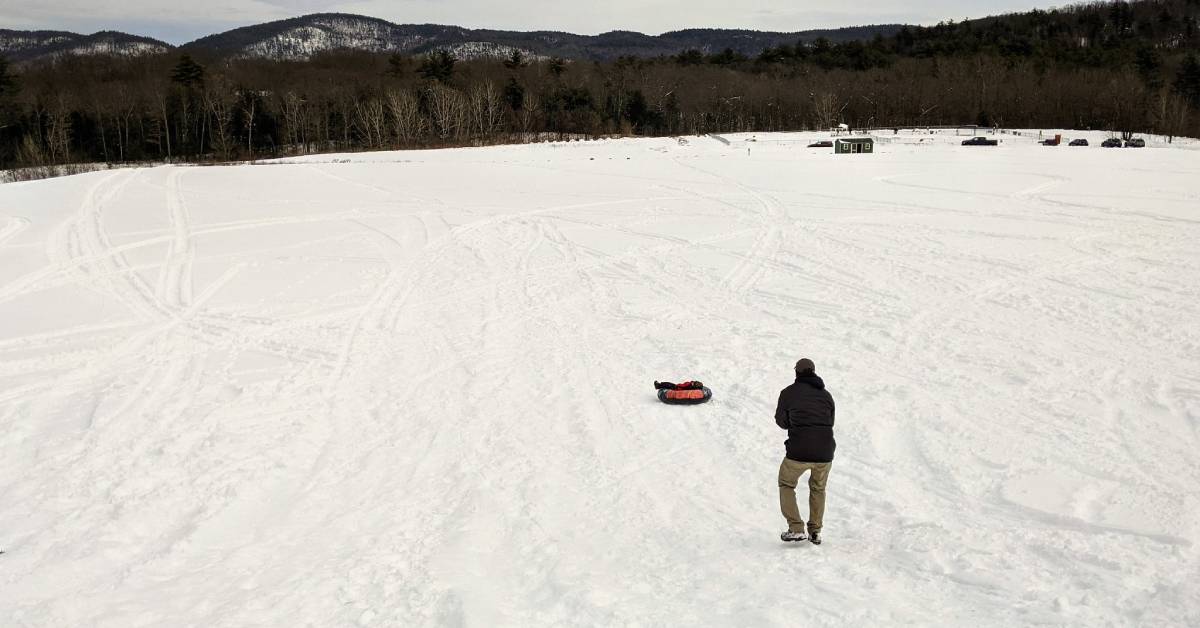 Bring cross-country skis, snowshoes, or snow tubes with you on this weekend trip because the last stop in our itinerary is the Lake George Recreation Center, a four-season outdoor recreational facility. When snow falls in the region, the Lake George Recreation Center transforms into a winter wonderland of fun with miles of cross-country ski trails, snowshoe trails, and a snow tubing hill. Admission is free, and the snow tubing hill is ideal for ages five and older.
There are so many things to do during this snowy time of year, and hopefully this itinerary will help you plan the perfect trip with the family.