Lake George Colonial Wars Walking Tour Stop 13: Native American Historic Statue
Native Americans played a crucial role in the area's early history. As many as 30 to 40 Native American tribes, some from as far away as Mississippi, fought in the August 1757 siege of Fort William Henry. This statue represents these early Americans prior to the advance of the Europeans.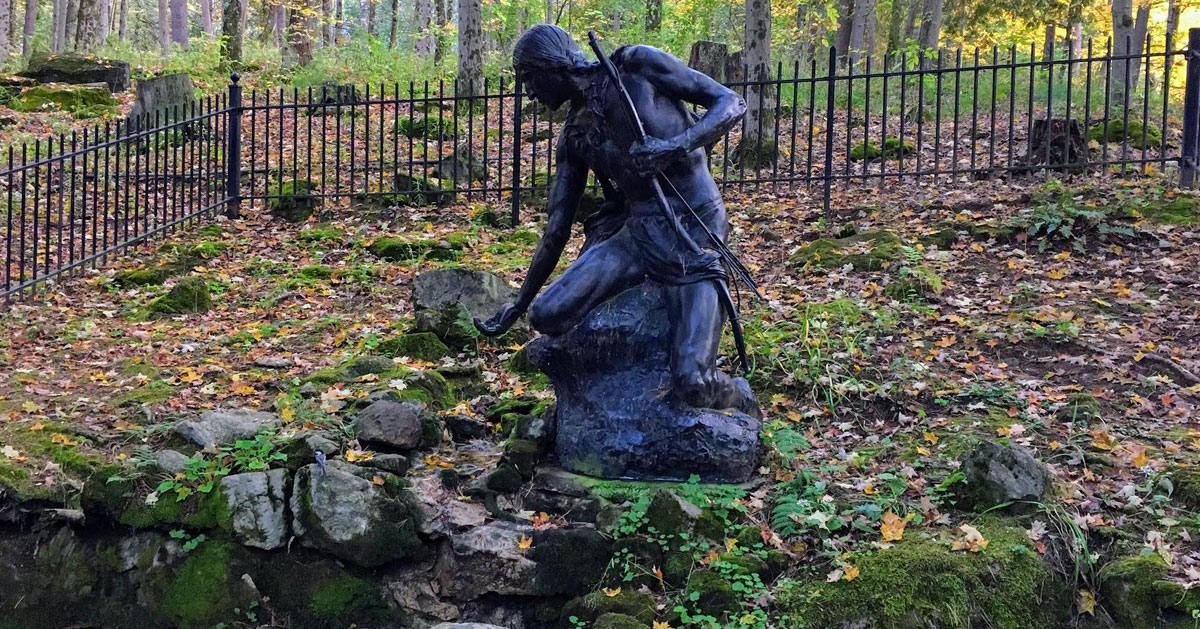 You can find this statue in the center of Battlefield Park. According to a state document he is "dipping water in the cup of his hand from a spring. This fine statue is a memorial to the Indians who once freely roamed the region."
The statue was dedicated in 1921, and was a gift from George D. Pratt. The statue was repaired and rehabilitated through donor contributions to Warren County Historical Society on the occasion of the 250th anniversary of the French and Indian War.
Posting on this site is with the permission of the Lake George Battlefield Park (Fort George) Alliance.