Have a Blast at These 9 Off-The-Water Lake George Activities
While the lake is undoubtably the main attraction of Lake George, the area is actually home to plenty of fun and family-friendly activities - you just have to know where to look! When you've had your fill of boating, swimming, and sunbathing on the beach, add some of these 9 great off-the-water activities in the Lake George Region to your to-do list.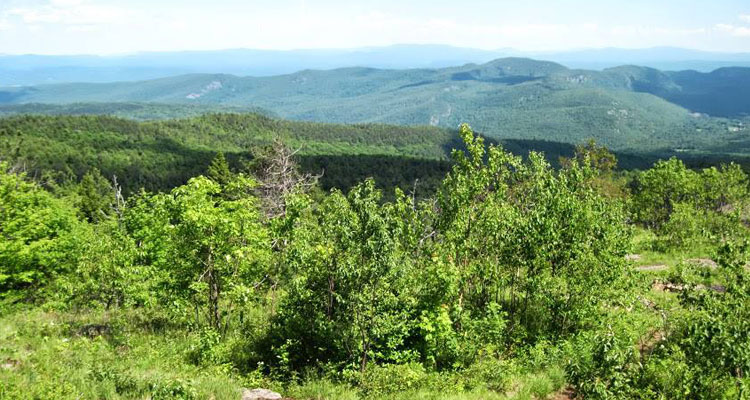 It's easy to forget the Lake George Region is part of the Southern Adirondacks and features plenty of great hiking trails. In fact, there are so many peaks that one hiking enthusiast has created an official Lake George 12ster challenge.
Similar to the Adirondack 46er, but on a much smaller scale, the Lake George 12ster challenges participating hikers to take on some of the region's hidden gem peaks located on both sides of Lake George. Not only is this challenge a fun way to spend time off the water, but you'll get to experience the region to its fullest.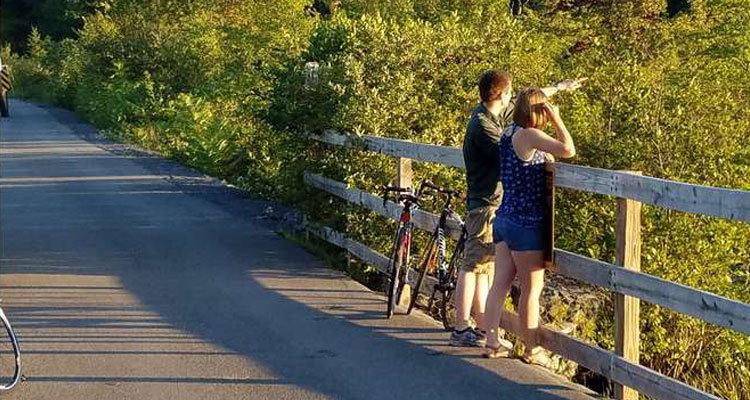 Sure, you can walk through Lake George Village and the surrounding area. Or, you can rent a bike from Lake George Bike Rentals and go for a ride on local mountain trails or popular road routes.
Lake George Bike Rentals will hook you up with a new bike and a cycling guide/map of the county. Take a trip on the Warren County Bikeway between Lake George and Glens Falls, or use your bike rental to easily get from place to place in the village.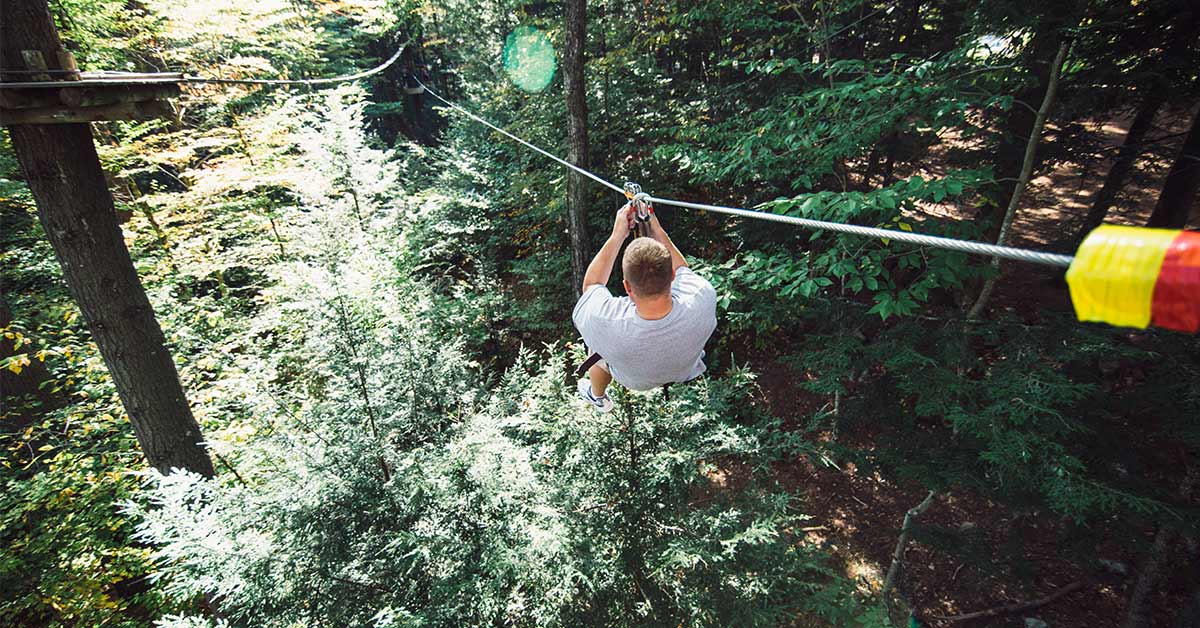 Rather than cruise on Lake George, take to the air and soar like an eagle! If you're a thrill seeker, then youll be excited to find out that the region contains two unique zipline attractions: ADK Treetop Adventures in Lake Luzerne, and West Mountain in Queensbury.
Bonus: Adirondack Extreme in Bolton Landing is another way to enjoy the Lake George area high up in the air. This tree top adventure course invites guests to take on outrageous obstacles like rope bridges, Tarzan swings, nets, ladders, and more.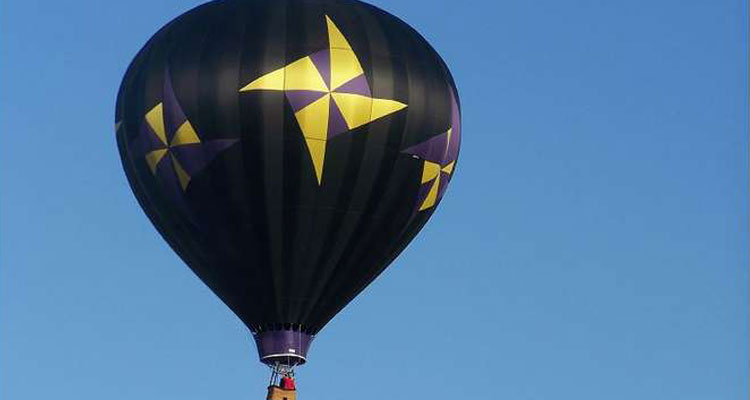 Not a fan of ziplines but still want to see the world from above? No problem! Plan a small group or family trip aboard a hot air balloon in the Lake George Region. Hot air balloon rides are truly an experience like no other, and if you've ever wanted to see the Adirondacks from high above the treetops, then you should definitely schedule a trip.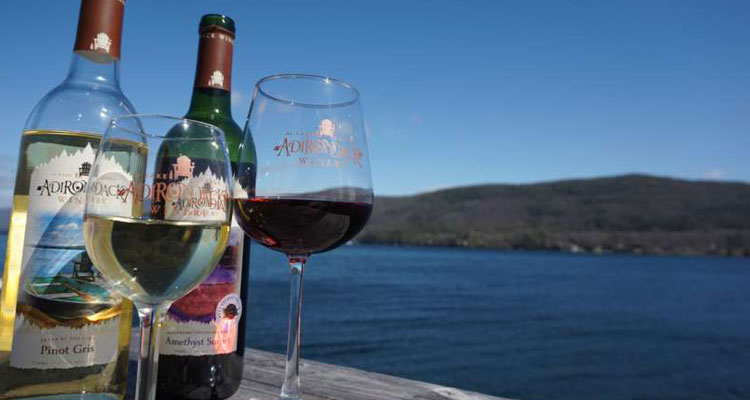 When all you want to do is relax with a refreshing and tasty craft beverage, Lake George is the place to be. Right in Lake George Village, you can enjoy a variety of locally-made craft beverages right from the source, including wine at Adirondack Winery and beer at Adirondack Pub & Brewery.
Once you've taken your tastebuds on a journey around the village, you can head out to even more craft beverage places just outside Lake George in Fort Ann, Queensbury, Glens Falls, and more communities.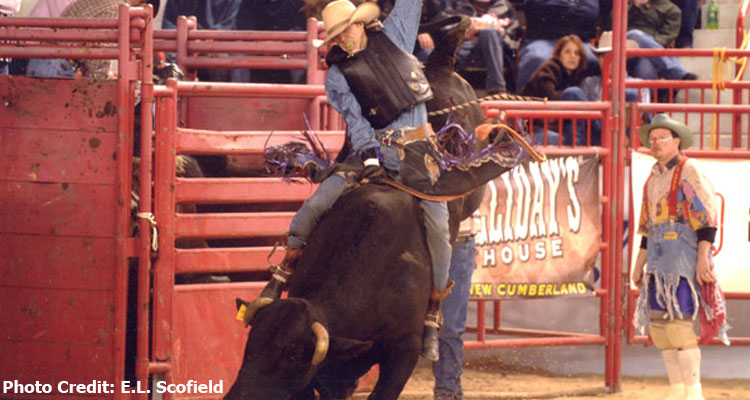 Did you know that just a short drive away from Lake George is a true western rodeo? Located in the nearby Town of Lake Luzerne, Painted Pony Championship Rodeo offers everything from a full lineup of rodeo events to a world-famous Texas-style BBQ. Featuring bareback bronc riding, steer wrestling, team roping, barrel racing, bull riding, and much more, you can't go wrong with an evening at the rodeo with the family.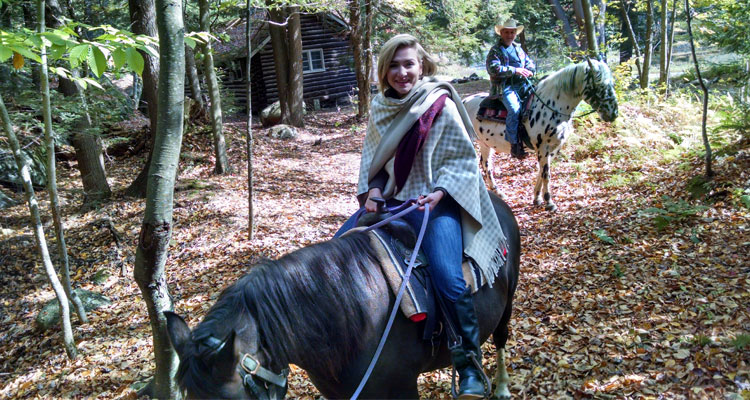 For visitors to the Lake George Region, one of the most unexpected activities off the water is horseback riding. From Lake Luzerne to Chestertown, there are a few great family-owned horseback riding ranches where you can go on a guided ride through the beautiful Adirondack woods.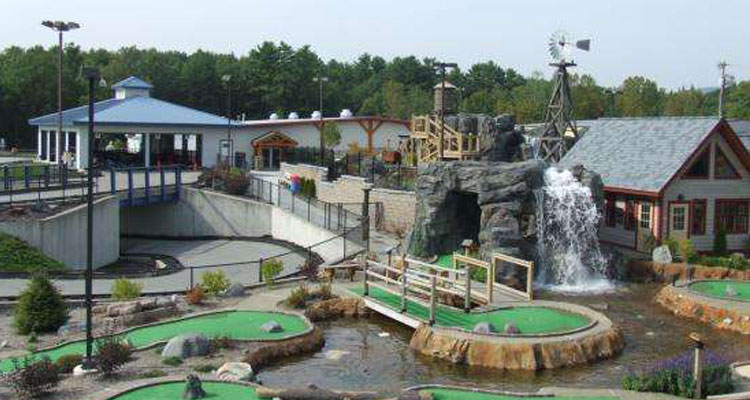 Just outside Lake George is one of the region's most popular indoor/outdoor attractions - The Fun Spot! When the weather is nice, you and the kids can spend the afternoon playing a round of mini-golf, racing around on go-karts, and mining for gemstones. If it's a rainy day, head indoors for roller skating, laser tag, and more family entertainment.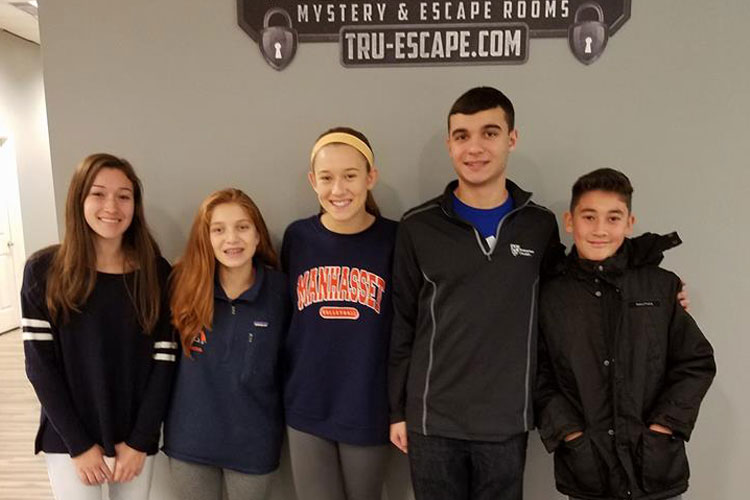 For a unique experience away from the shores of Lake George, try Tru-Escape Mystery & Escape Rooms at Aviation Mall in Queensbury. This local escape room attraction challenges you and your group to solve puzzles, answer riddles, complete tasks, and escape the room. Whether you're looking for something to do with the kids or a fun group activity, Tru-Escape is definitely worth the short drive from Lake George.
Now check out these 5 ways to see Lake George from the water »