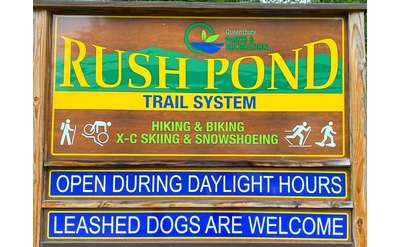 Rush Pond Way Trail
Queensbury, NY
Explore the 2.6-mile Rush Pond Way Trail in Queensbury, NY! This nature site connects West Mountain Road and Fox Farm Road and is accessible by hikers, mountain bikers, cross-country skiers, and snowshoers. Leashed dogs are welcome!
Lake George Recreation Center
Lake George, NY
The Lake George Recreation Center is a popular choice for outdoor recreational activities for all seasons, including mountain biking, hiking, a dog park, cross country skiing, and snow tubing.
Garnet Hill Lodge
North River, NY
Visitors at Garnet Hill Lodge can enjoy a wide range of seasonal activities from summer through winter. Their property features hiking and mountain biking trails that become groomed cross-country ski trails in winter.