This Week's Events For The Lake George Region
Looking for things to do this week? LakeGeorge.com's comprehensive event calendar lists the area's top events, live music and nightlife, family-friendly events and much more. See something missing? Add it to our calendar and help us keep the community updated on the latest events and happenings.
Featured Events
Sponsored
Fri, Sep 29 until Sun, Oct 1 · 7:00 AM
See Event Details For Dates & Times
Warrensburg Garage Sale - The World's Largest Garage Sale!
With over 500 vendors stretching the length of Main Street and throughout many of Warrensburg's residential neighborhoods, the Warrensburg Chamber of Commerce presents the annual World's Largest Garag
Warrensburg, NY 12885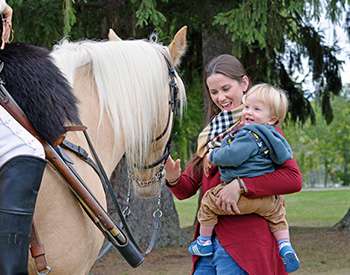 Sponsored
Sat, Sep 30 · 10:00 AM
Heritage, Harvest & Horse Festival
Fort Ticonderoga, surrounded by magnificent autumn backdrops of the Adirondacks and Green Mountains will present this annual family favorite event. The full day of autumn fun will be set in...
Fort Ticonderoga, 102 Fort Ti Road Ticonderoga, NY 12883