Mohican Point
On the south side of Bolton Landing, there is a peninsula on Lake George called Mohican Point. This was the site of the first tavern and hotel in Bolton called the Mohican House, opened around 1800. The hotel became a popular destination by the 1850s when railways and steamboats made traveling on the lake easier than ever before. Soon, guests were flocking to the Mohican House from all over the state.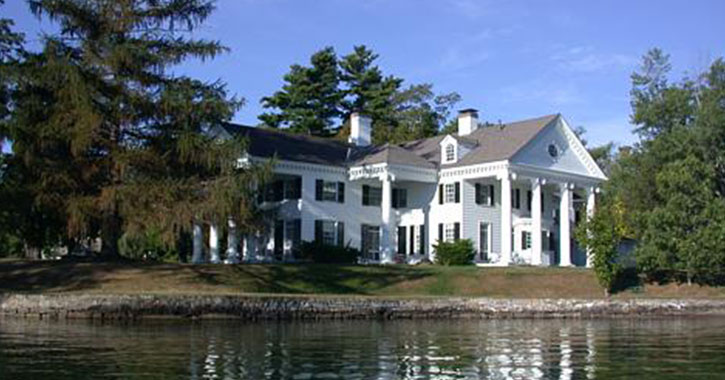 But by the 1890s, the Mohican House had seen better days. Larger and more elegant hotels - such as The Sagamore - became the latest and greatest to wealthy visitors. In 1899, the property was foreclosed.
W. K. Bixby, a businessman from St. Louis, Missouri, purchased the property. His wife, Lillian Tuttle, had grown up on a farm located in the mountains above Lake George and Bolton Landing, adjacent to where the Sagamore Golf Course is located today. Compared to the heat, humidity, and coal smoke of industrial St. Louis, the cool Lake George summers of her childhood were a dream come true.
At first, the Bixbys planned on keeping the original Mohican House intact. Family lore says that for the first two years, the Bixby children looked forward to racing from the steamboat dock to the old hotel, each laying claim to the room that would be theirs for the summer. However, the old structure was in such disrepair that W.K. Bixby had it torn down.
Bixby hired nationally acclaimed architect Wilson Eyre to design the summer house that stands on Mohican Point today. Construction on the Greek Revival style home began in 1901 and the house was ready for occupancy for the summer of 1902. A few years later, the current boat house was added to the property.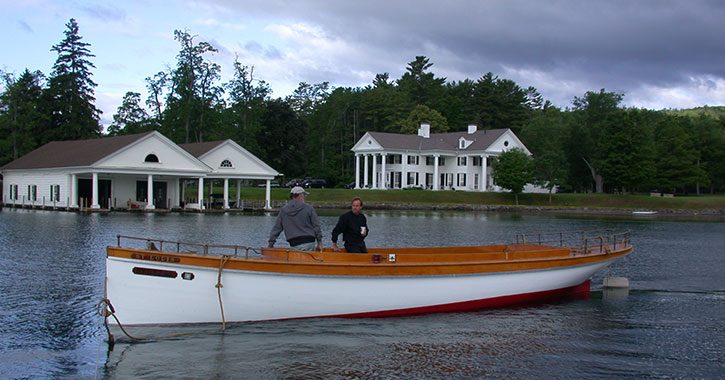 Over a century later, the house is still used by several generations of Bixbys, coming from as far away as Shanghai and Berlin, to visit relatives and enjoy the beauty of Lake George.