A Winter Wonderland of Fun Awaits Your Family in Lake George
Family vacations are all about having fun, and when snow falls in Lake George, the region transforms into a winter playland of activities and adventures. Whether you want to hit the slopes at a nearby ski resort, attend the Winter Carnival, or check out Lake George Village's newest winter attraction, Ice Castles, there is so much to do throughout the season. Plan the perfect Lake George winter vacation with our recommendations for family-friendly lodging, things to do, and places to eat.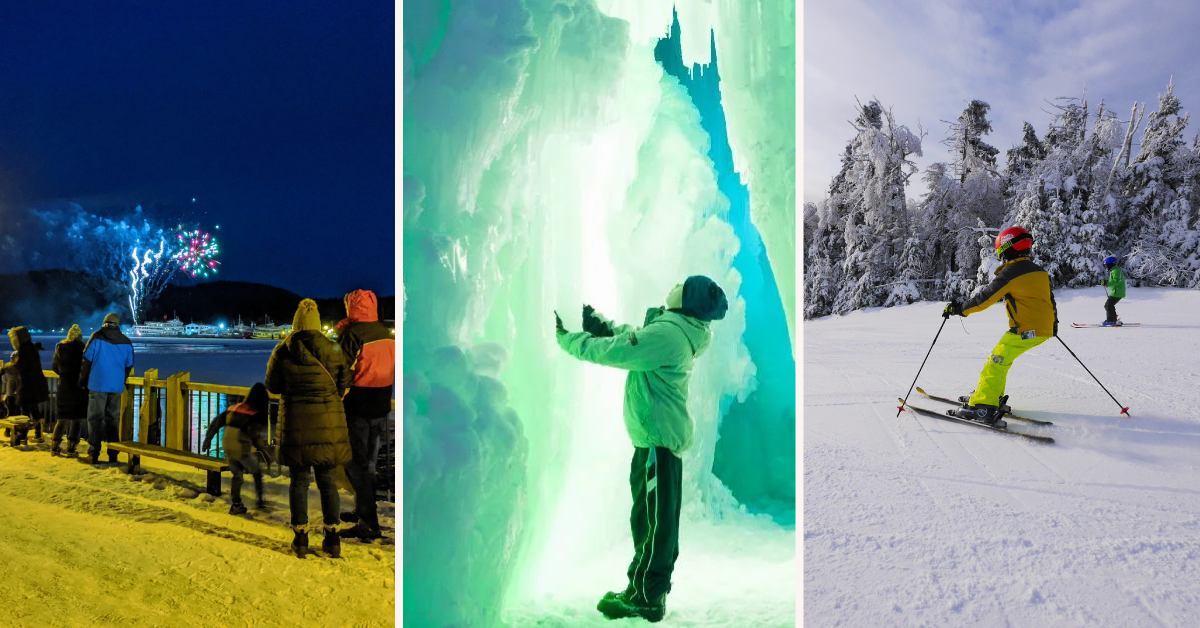 Make Best Western of Lake George Your Home Base for Winter Fun
Choosing the right accommodations is a key part of any successful trip, and if you'd like to experience everything the area offers in winter, then Best Western of Lake George is the place for you. This resort hotel is in the ideal location just 1 mile south of the village and right by the Adirondack Northway, giving you easy access to popular winter attractions.
Exceptional Guest Rooms & Suites
Open year round, Best Western of Lake George features well-appointed guest rooms for both couples and families, including rooms with 1 King Bed, 2 Double Beds, or 1 King and 1 Double. Each room is equipped with free high-speed Internet access, cable satellite television, and other deluxe amenities to ensure you have a comfortable stay.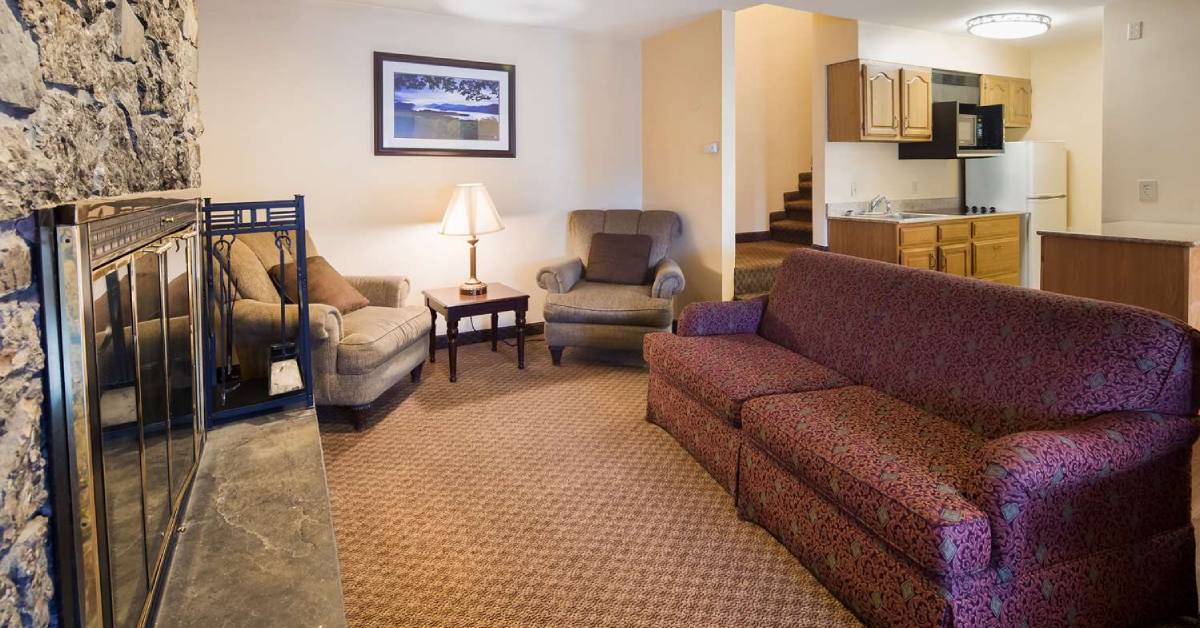 Are you coming with a family of 5 or more people? Would you love to warm up next to a blazing fireplace after a day of cold weather fun? Consider booking one of the hotel's spacious suites for your vacation. These suites come with a private fireplace, a microwave and refrigerator, and some even have a Jacuzzi tub.
Most importantly, you can expect clean and safe accommodations thanks to Best Western's "We Care Clean" program. This program addresses everything from guest room/common room cleanliness to a streamlined process that minimizes contact between guests and associates while maintaining the same high-quality customer service Best Western is known for.
Enjoy Your Time at the Hotel and in the Surrounding Area
Best Western of Lake George is known for their complimentary continental breakfast. Breakfast includes delicious items like make-your-own waffles, scrambled eggs, rotating breakfast sandwiches and meats, cereal, fruit, yogurt, and more, and it's available each morning in the Breakfast Room.
When you're ready to get out and have fun with the family, you'll have plenty of options to choose from in and near Lake George. Read on to learn more about all the fantastic winter events and activities happening this season.
Book your getaway at Best Western today >>
From Ice Castles to Winter Carnival, Lake George Knows How to Celebrate Winter
Winter is always wonderful in Lake George, but during the 2023 winter season, visitors can look forward to the return of the Ice Castles attraction, the 61st anniversary of the Lake George Winter Carnival, and Winterfest.
Ice Castles: A Frozen World Comes to Life in Lake George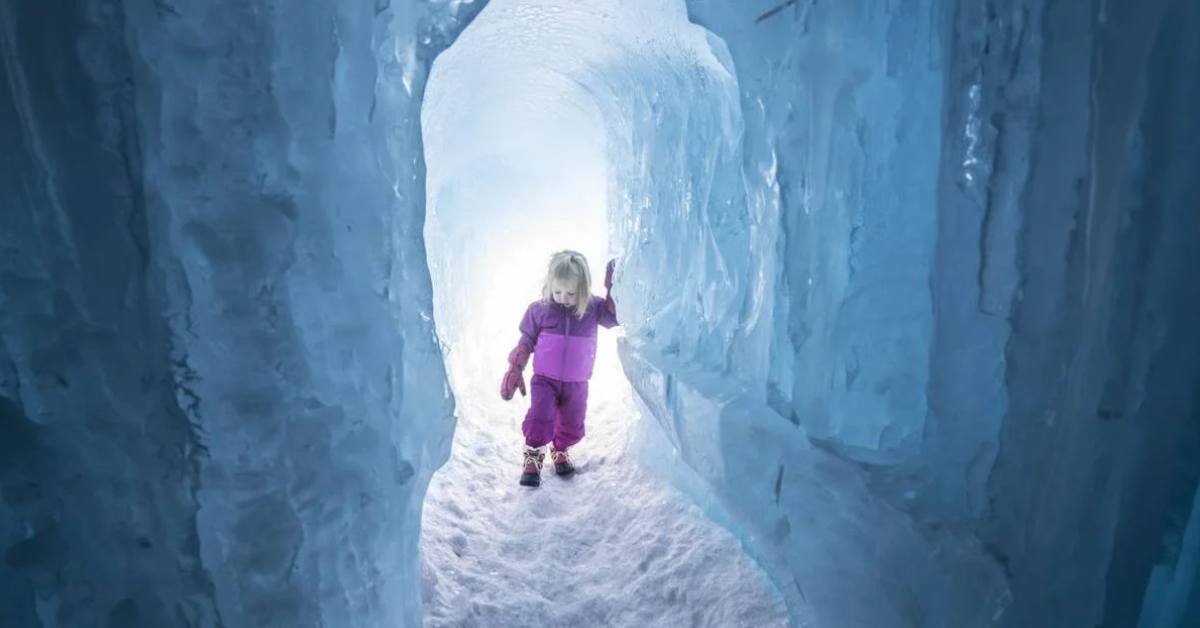 One of the coolest events of the season is undoubtedly Ice Castles, the award-winning, nationally known attraction that's returning Lake George's Charles R. Wood Park in late January, 2023. This winter phenomenon features beautiful ice castle with LED-lit sculptures, frozen thrones, ice-carved tunnels, slides, fountains, and new this year, an ice bar. Your kids will love exploring this fairytale-esque castle come to life!
Lake George Winter Carnival: Weekends in February Are Carnival Time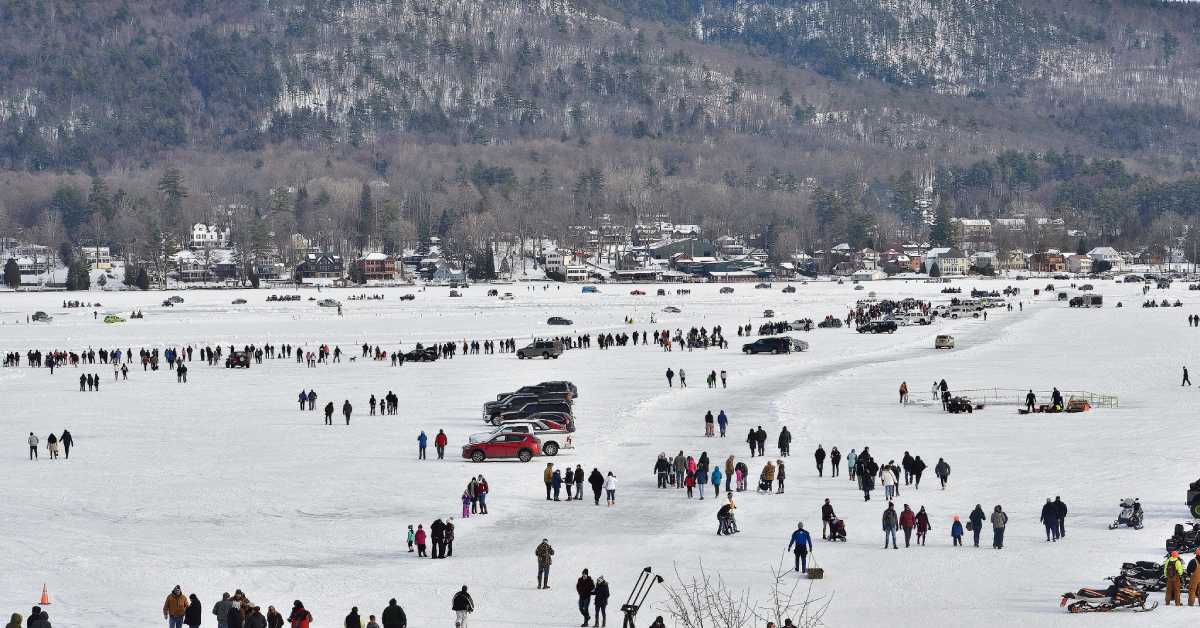 A weekend vacation in February means you and your family will be able to attend the annual Lake George Winter Carnival, which takes place each weekend throughout the month. Whether there's ice or no ice on the lake, the Winter Carnival is a can't-miss event that offers fun for every member of the family. Sample tasty food at the cook-offs, watch the outhouse races, ATV races, and evening fireworks, and be sure to toast marshmallows on the beach.
Lake George Area Winterfest: Get Your Pass to an Activity-Filled Getaway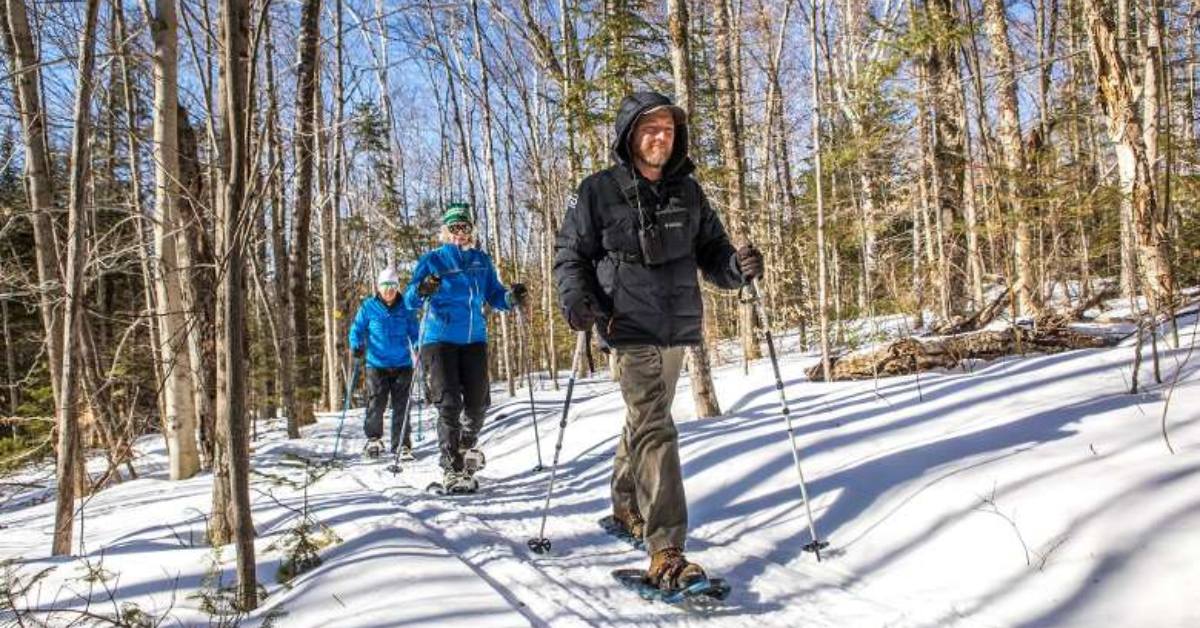 Now in its third season, Lake George Area Winterfest is the perfect event for anyone planning a getaway to the region. Winterfest will run from December 27, 2022 - March 5, 2023. Your Winterfest pass gives you access to horse-drawn carriage rides, discounts at participating hotels and restaurants, and a chance to try new winter activities like snowshoeing at a nominal fee.
See Why the Lake George Region Is "Snow" Much Fun This Time of Year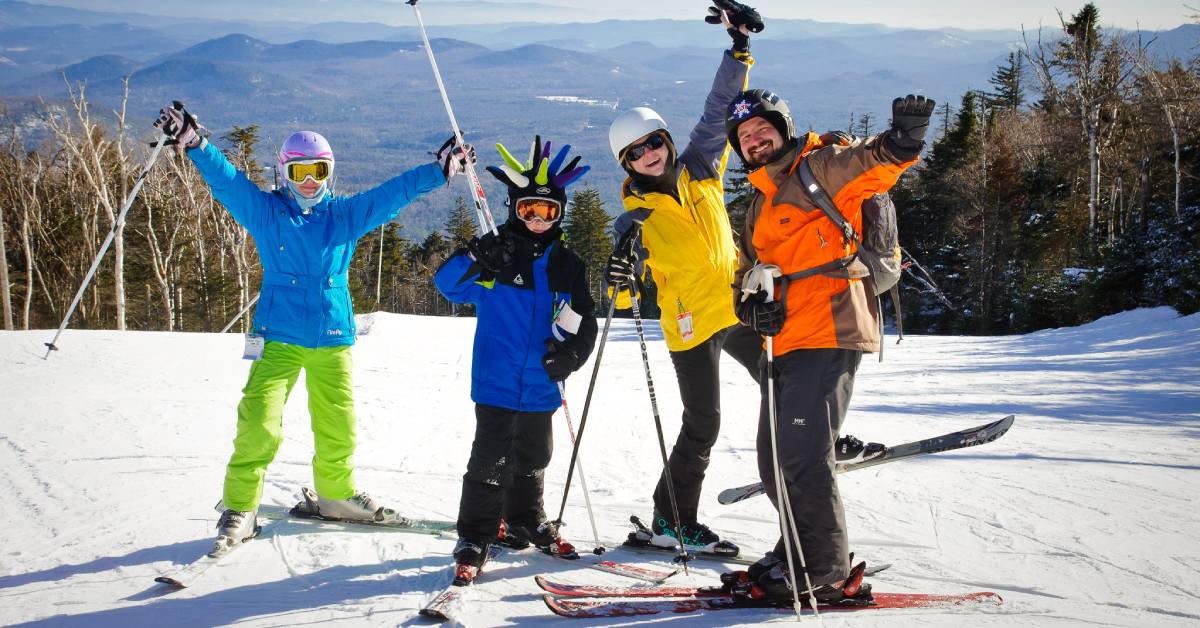 The Adirondack Park is a winter sports destination, and there are a ton of activities in the Lake George Region. You can take a 35-minute drive north of Lake George to Gore Mountain for a day of skiing and snowboarding, or head south to West Mountain in Queensbury, a medium-sized, family-friendly ski area with a snow tubing park. Both ski mountains have on-site dining options, so you can grab a bite to eat before returning to your hotel.
If downhill skiing is too extreme for your family, then plan a trip to a nearby snowshoeing trail or attraction. Snowshoeing is a fun and easy activity that you and your kids can do at a leisurely pace, and rentals and trails are available at Gore Mountain's Nordic Center, Natural Stone Bridge and Caves in Pottersville, Up Yonda Farm in Bolton Landing, and Garnet Hill Lodge in North River.
Visit our Snowshoeing Guide to get started >>
Escape the Cold With These Awesome Indoor Activities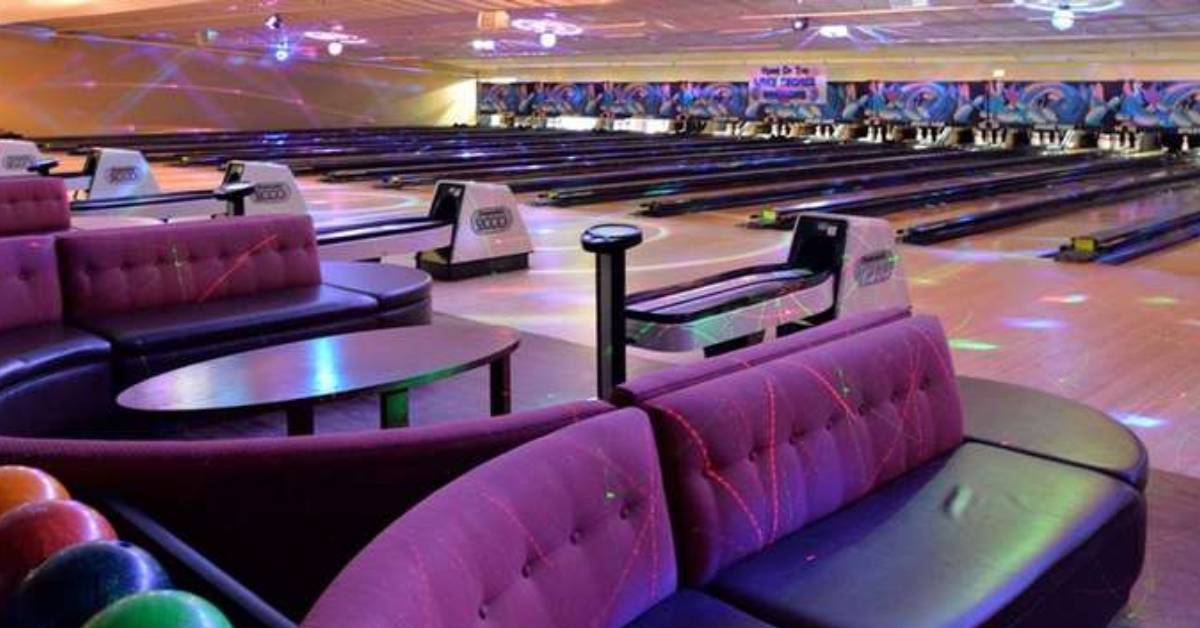 Although snowsports and outdoor events are a highlight of winter in the Lake George Region, you can have just as much fun indoors as long as you know where to go.
Would your kids like to go rolling skating or play a round of laser tag? The Fun Spot in nearby Queensbury is a family entertainment destination featuring exciting indoor attractions. Or, if you prefer bowling and arcades, then Lake George Lanes & Games has you covered. This premier Lake George bowling center offers plenty of lanes, a state-of-the-art scoring system, and other activities.
And, of course you'll want to save time for a little shopping. The Lake George Factory Outlets are located just a short drive south of the village, and there are over 50 great stores, including both local businesses and brand name retailers. In particular, your kids will probably love visiting The Candy Space, a space-themed candy store where you can launch your candy in a rocket ship.
Here are even more ideas for indoor winter fun >>
Find Family-Friendly Dining Options in Lake George
There are countless ways you can spend a winter vacation in Lake George, but don't forget to pick out a couple restaurants that your family will enjoy eating at.
One of the top options for parents with kids is The Log Jam Restaurant, located near the Outlets. The restaurant has three massive stone fireplaces that keep the dining rooms warm and cozy during winter, and their menu includes a mix of steak, seafood, and other American cuisine, as well as a kids section with chicken tenders, baby back ribs, grilled cheese, and more.
Craving classic pub fare instead? Visit The Garrison in Lake George for juicy burgers, specialty sandwiches, wings, fried calamari, and other lunch and dinner items, such as the 'Dacks Mac & Cheese made with a Vermont cheddar cheese cream sauce that will melt in your mouth.
You also can't wrong with pizza for dinner, and in Lake George, both Pizza Jerks and Giuseppe's Pizzeria are excellent places to go for fresh, gourmet pizza.
View more year-round restaurants >>
Your family's next winter vacation awaits in Lake George! Book your room and start thinking about all the events and activities you want to check out this season.