Plan Ahead for This Ultimate Lake George Winter Getaway
See Why You'll Want to Secure Reservations Ahead of Time This Year!
Lodging and activities are booking up now for the 2022/2023 winter season in Lake George. It's imperative to plan ahead if you want to experience all Lake George has to offer this winter, including Ice Castles,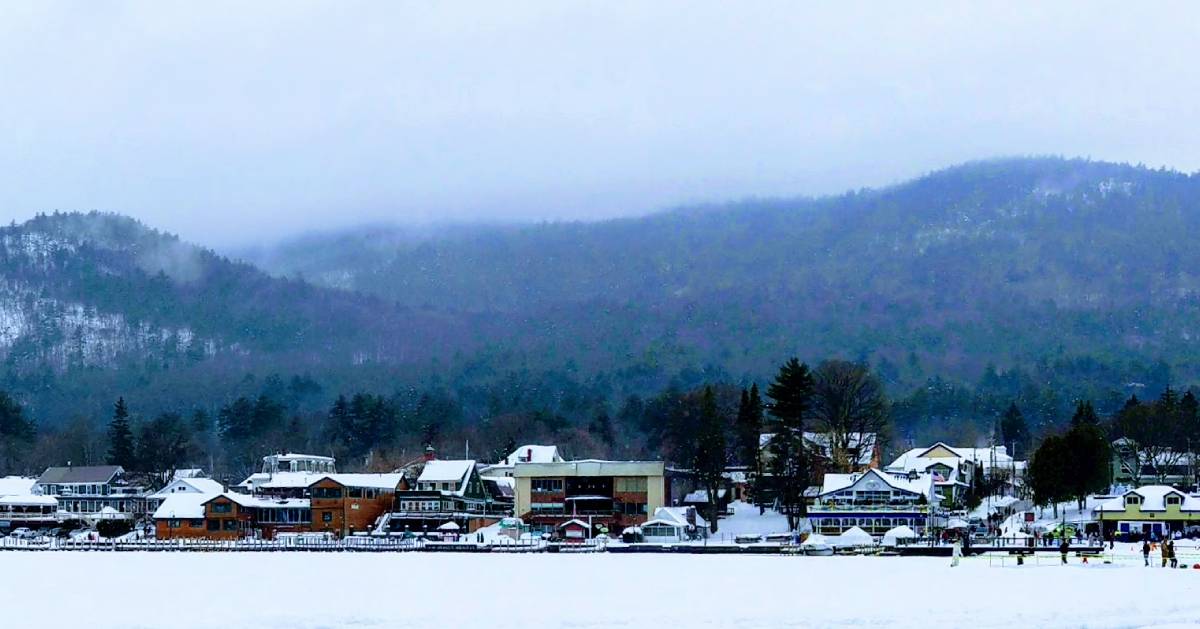 Below, we break down the various events and activities you'll want to plan for, along with a few lodging suggestions.
First Up: Lite Up the Village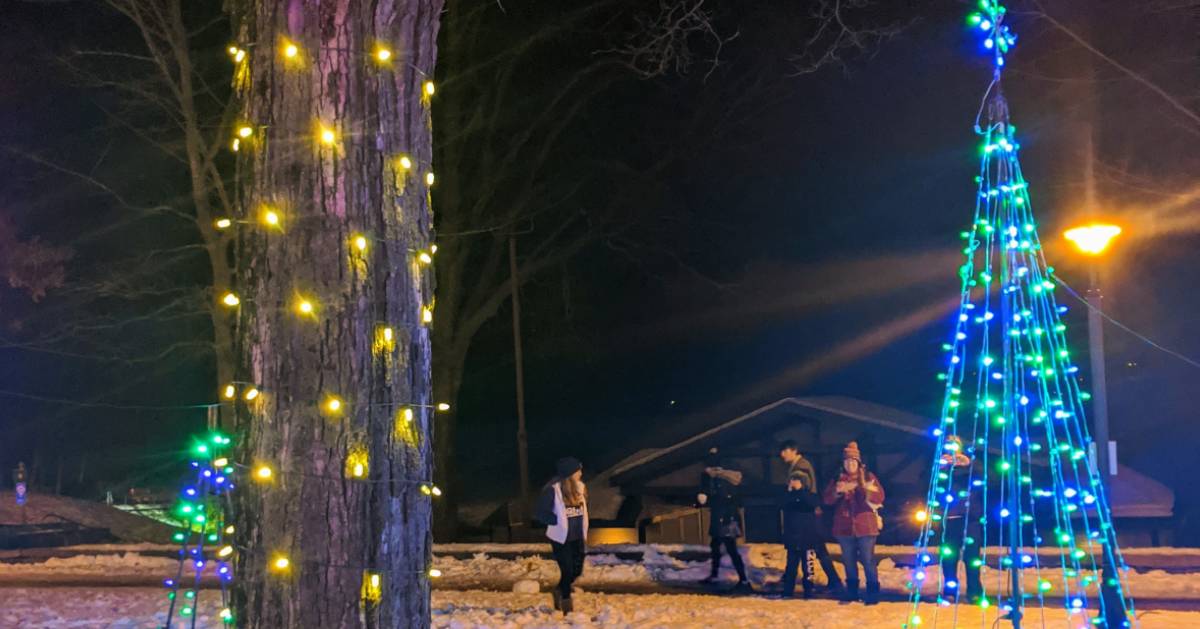 Lake George Village host Lite Up the Village on November 26, 2022. Shepard Park will be illuminated with thousands of lights to celebrate the season, families can enjoy horse-drawn carriage rides, and there will be refreshments. Best of all, the lights stay up throughout the season.
Next: Choose Your Activities & Book Ahead With Winterfest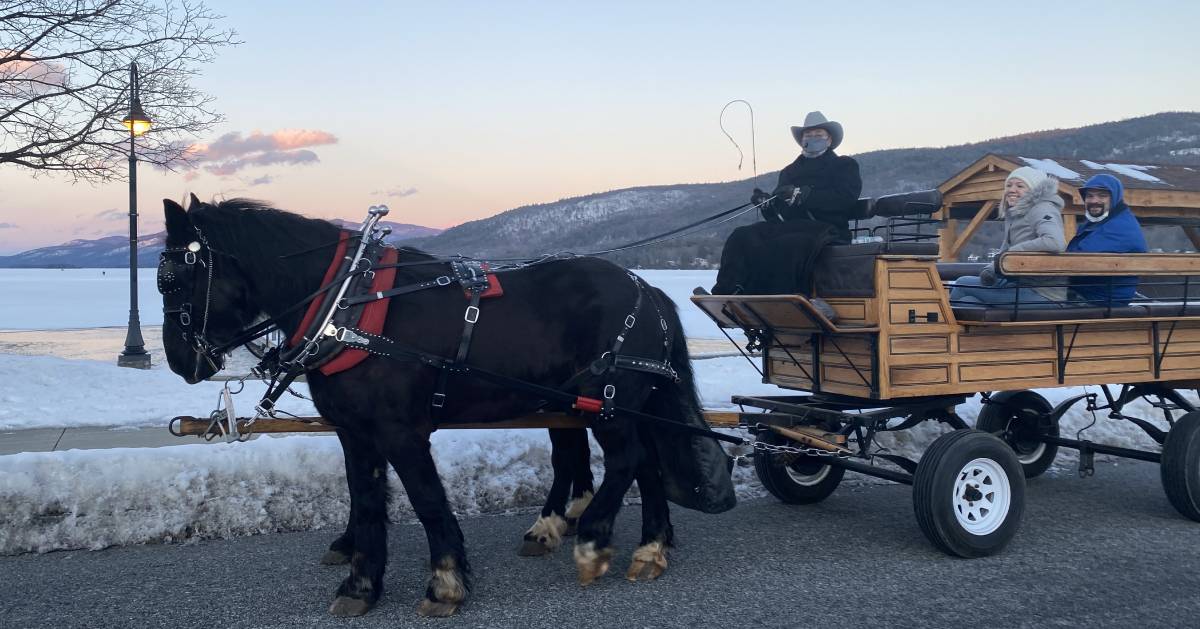 Lake George is bringing back Winterfest for the third year in a row, to start December 26 and run through March 5, 2023. This is a simple, ultra-affordable package that gives you an incredible winter experience in Lake George.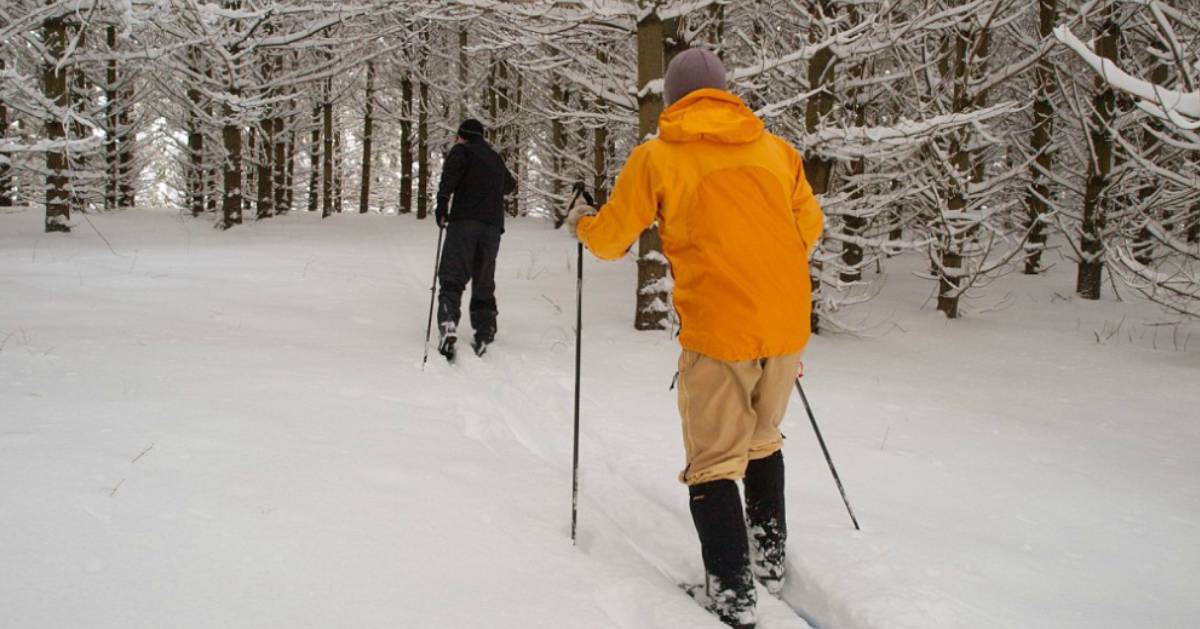 Winterfest wristbands come in two options, $20 that gets you access to horse-drawn carriage rides, free hot chocolate, and discounts at participating hotels and restaurants; and, a $30 option that includes all of the above plus a winter activity of your choice to enjoy in the Lake George region: cross-country skiing, snowshoeing, snow tubing, dog sledding, a horse-drawn sleigh ride, or axe throwing.
Back for 2023: Ice Castles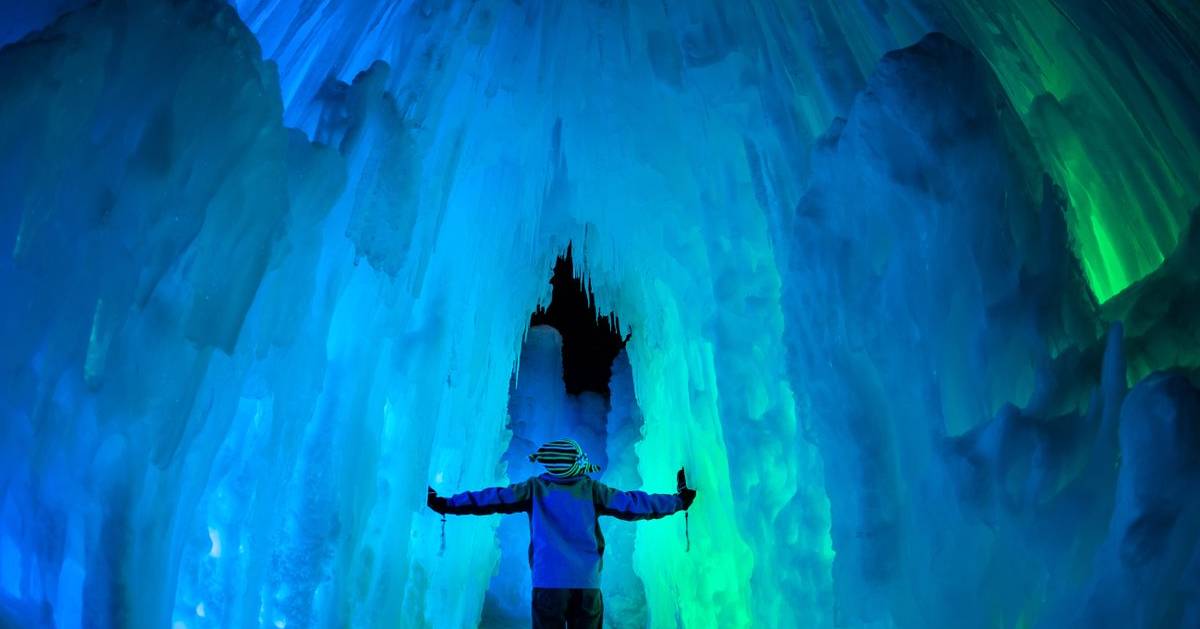 Ice Castles returns to Charles R. Wood Park starting on January 27, weather permitting! Ice Castles is an incredible, frozen attraction made up of thousands of icicles and spanning about one acre.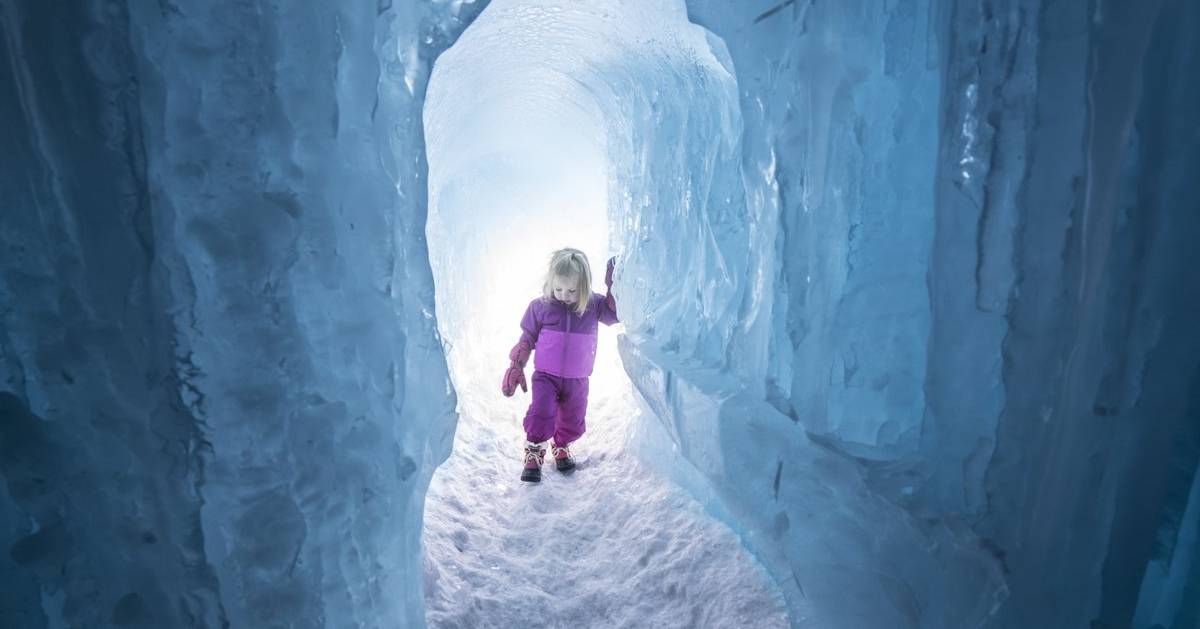 Guests are able to slide on ice slides, sit in an ice throne, crawl through ice tunnels, and much more. And did we mention the entire attraction is lit up by LED lights embedded inside the ice? New this year, there will also be an ice bar!
Tickets do sell out to Ice Castles so do purchase as soon as possible. Tickets may be available, possibly at a higher fee, on site during the days the attraction is open.
The Lake George Winter Carnival: 61 Years of Snowtastic Fun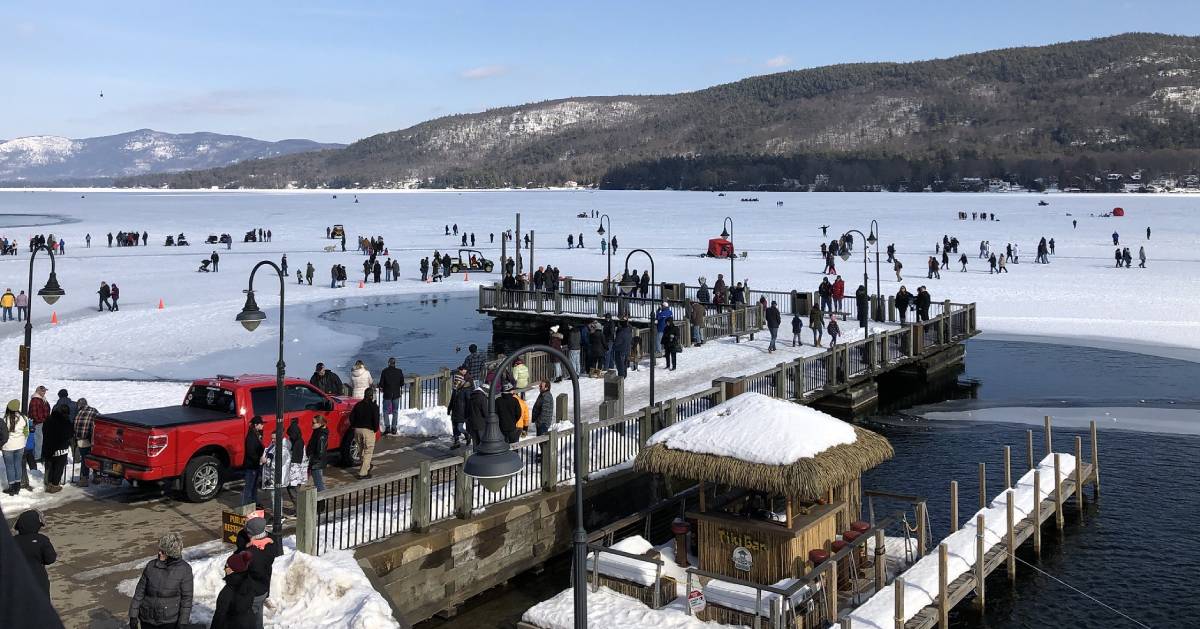 The Lake George Winter Carnival will return with a vengeance each weekend in February 2023 for the 61st anniversary!
Festivities typically include wood carving demonstrations, kids activities, pony rides, horse-drawn carriage rides, a chili cook-off, outhouse races, youth hockey, sanctioned car races on the ice, a snowman contest, ice diving demonstrations, and s'mores and hot chocolate on the beach.
Pick Your Home Base for Winter Fun
Inn at Erlowest: Our Top Pick for a Stylish Stay & Stunning Views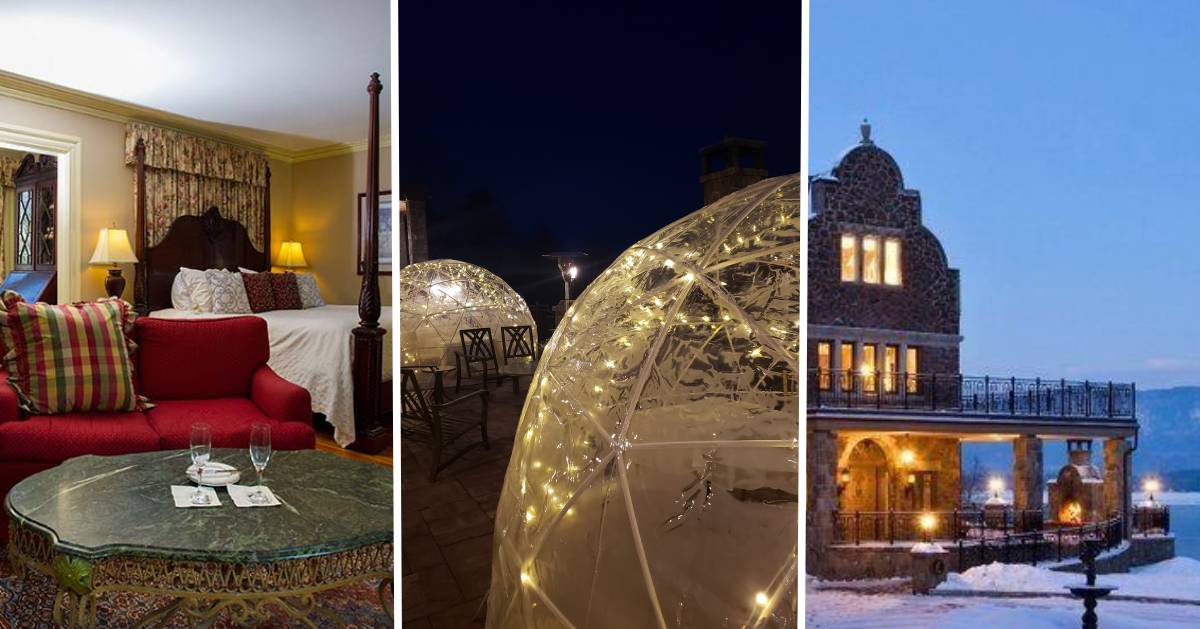 You can't go wrong with the Inn at Erlowest, located in Lake George just north of the Village. Treat yourself to luxury lodging and dining, including igloo dining, which starts on November 5. This is farm-to-table meals complete with an extensive wine list and impeccable service, all underneath a winter sky (but you'll be toasty warm in the heated igloo!).
Other perks to Inn at Erlowest include stunning lakeviews year-round on their fireplace patio; elegant, old-world style suites, some of which offer fireplaces, balconies, or Jacuzzis; and the entire mansion is adorned with wood floors and comfortable seating areas.
Inn at Erlowest often provides enticing packages for special getaways, especially if you're looking for a romantic mini vacation!
Additional Options for Winter Lodging
Other year-round lodging options in the area include Fort William Henry, Lodges at Cresthaven, Trout House Village Resort, or the Quarters at Lake George. Each offers their own cozy amenities to enjoy, including fireplaces, Jacuzzis, and/or on-site winter trails or activities.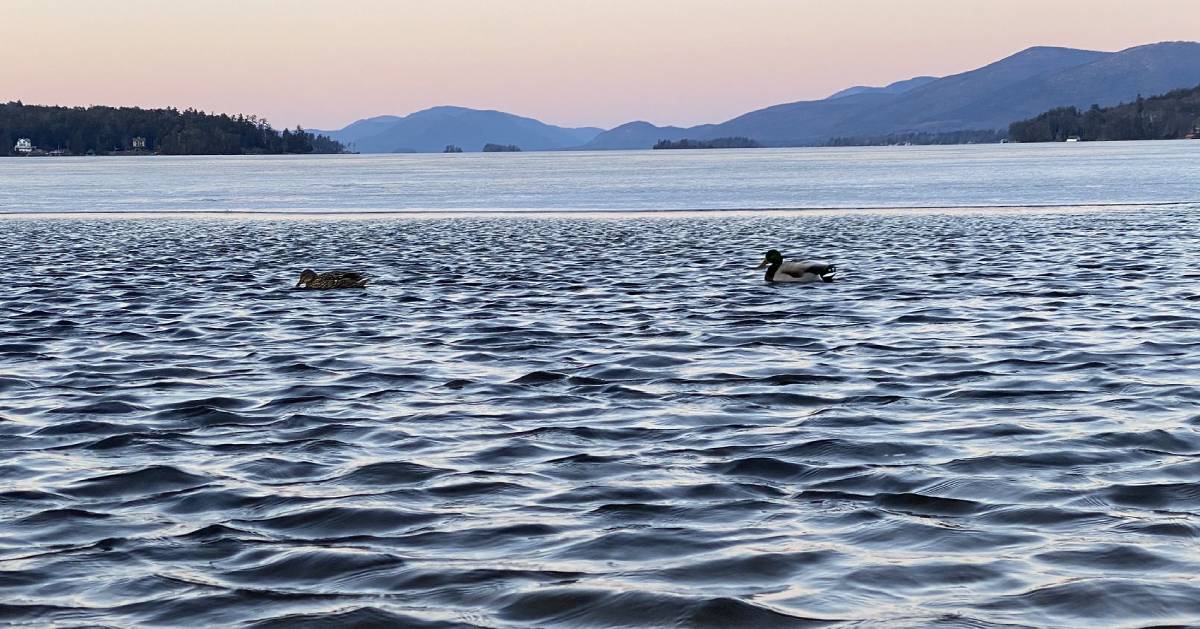 The key takeaway to enjoying this incredible winter season in Lake George is to book ahead, make reservations, and secure lodging. In other words, nail down those plans as soon as possible so you don't miss out on this magical season!